How to make a cardboard doll's House with their own hands. Simple toy or original package for special gift.
You can make a small homemade doll's house from materials at hand, such as an ordinary cardboard box from household appliances. This house will be useful for children to play or for the original packaging of the big gift. Also inside the house, you can attach the led tape, or new year's garland and then in the evening it will be beautifully lit filling your home with warmth and coziness. Feel free to decorate your handmade toy at your taste: you can paint it, glue colour paper, decorate with seashells, pebbles, etc.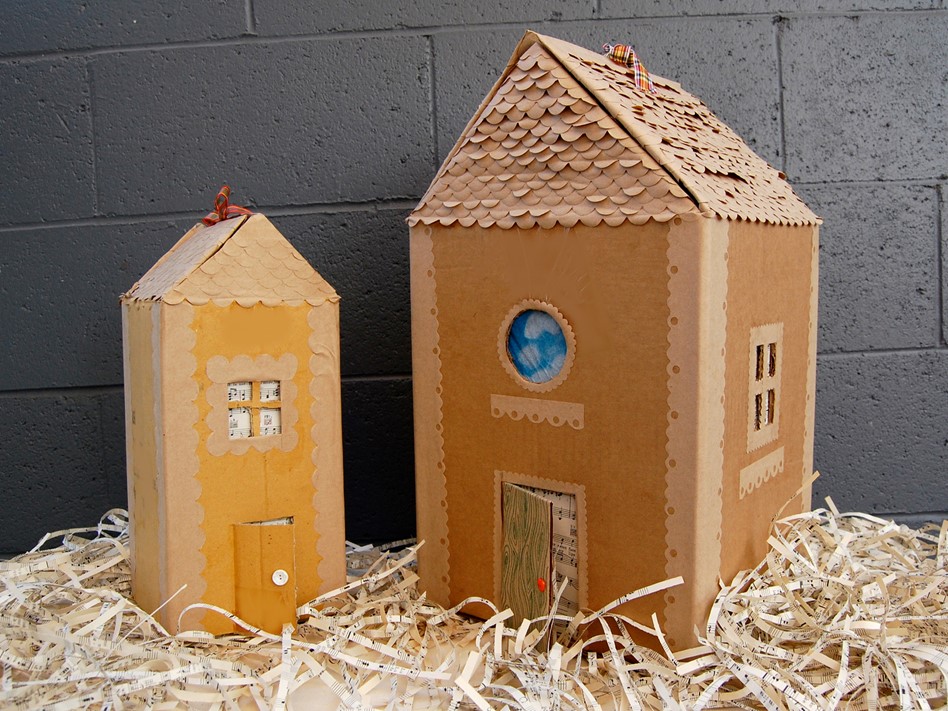 We need:
Cardboard box;
Curly scissors;
Office knife;
Adhesive;
Ruler;
Different material for decoration.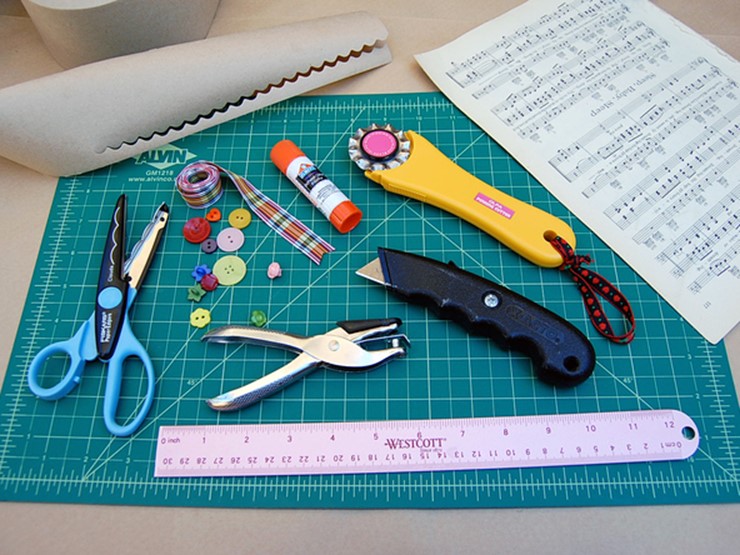 First you need to make a roof. Cut the excess cardboard so that they form a triangle as shown below.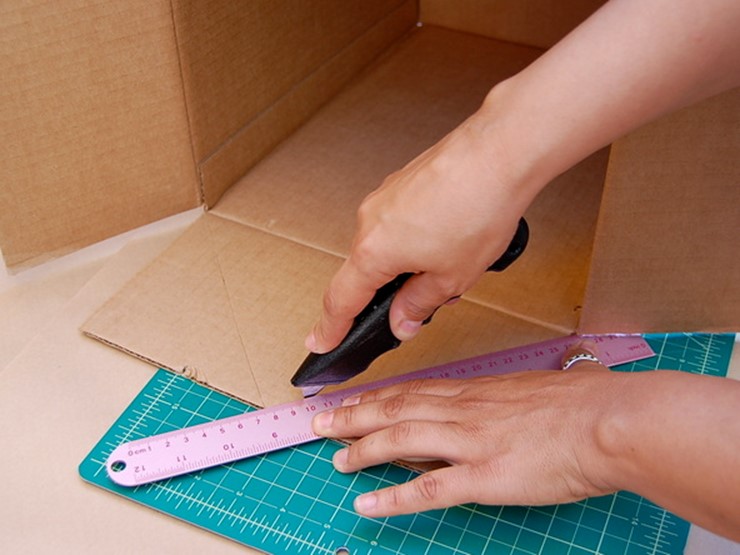 Please note that at this stage, accuracy is necessary in order that all four folding side converges in the shape of the roof.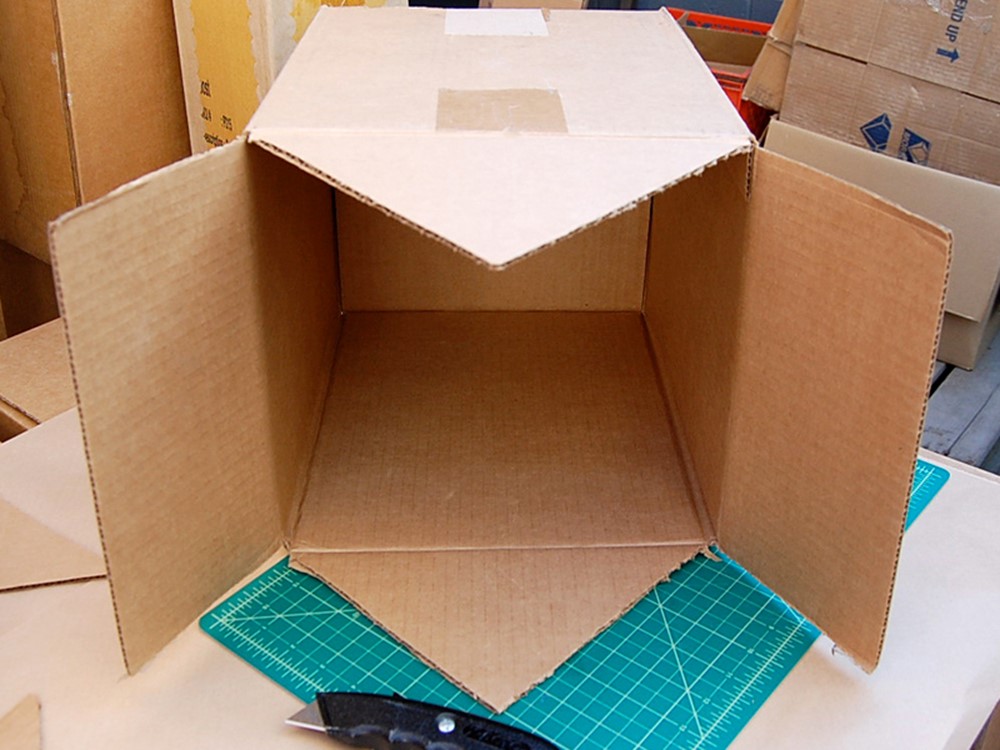 Subsequently, the roof will be secured only beautiful ribbon.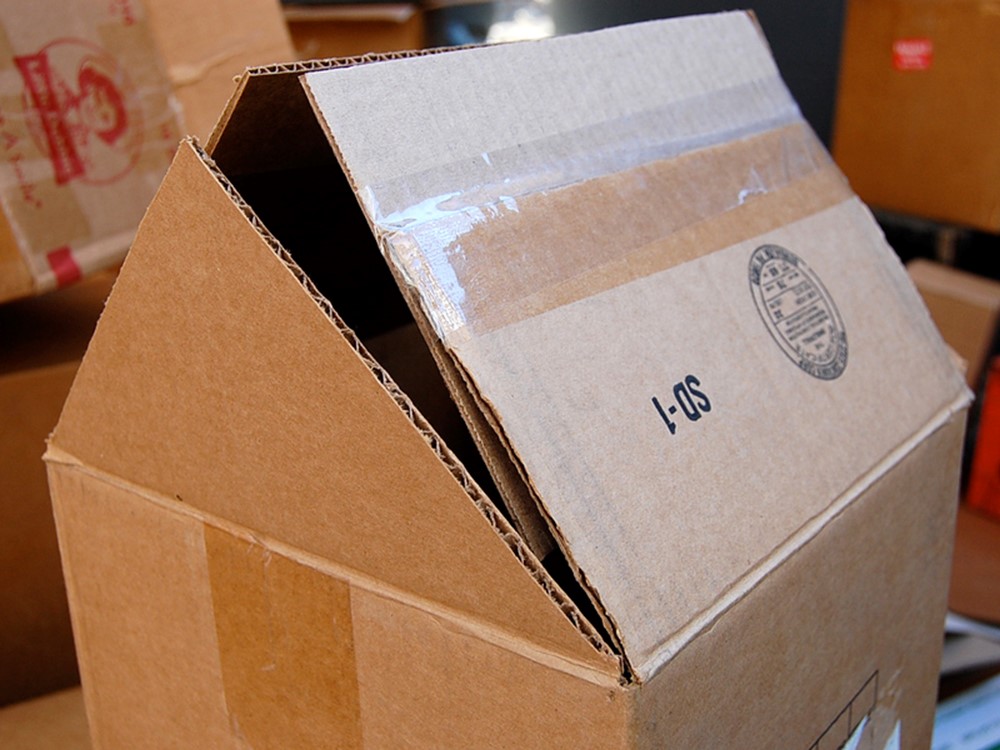 The next step is to draw the windows and doors. Then you need to carefully cut them out.


It should be noted that windows can be made of any shape.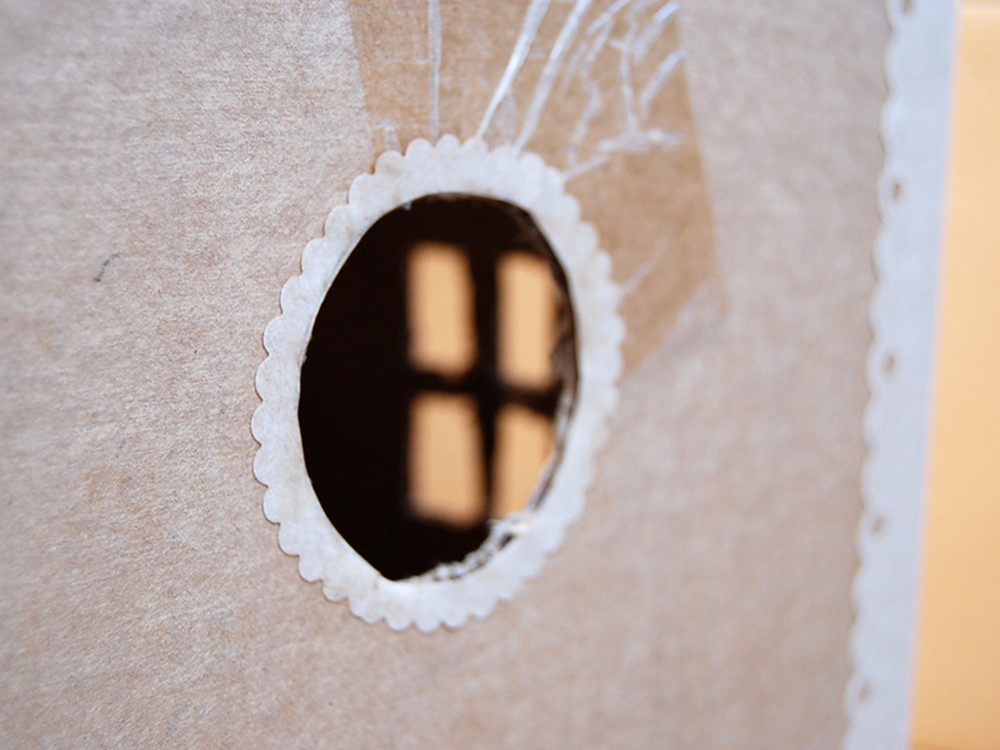 For the beautiful design of the roof, you need to cut jagged strips using curly scissors.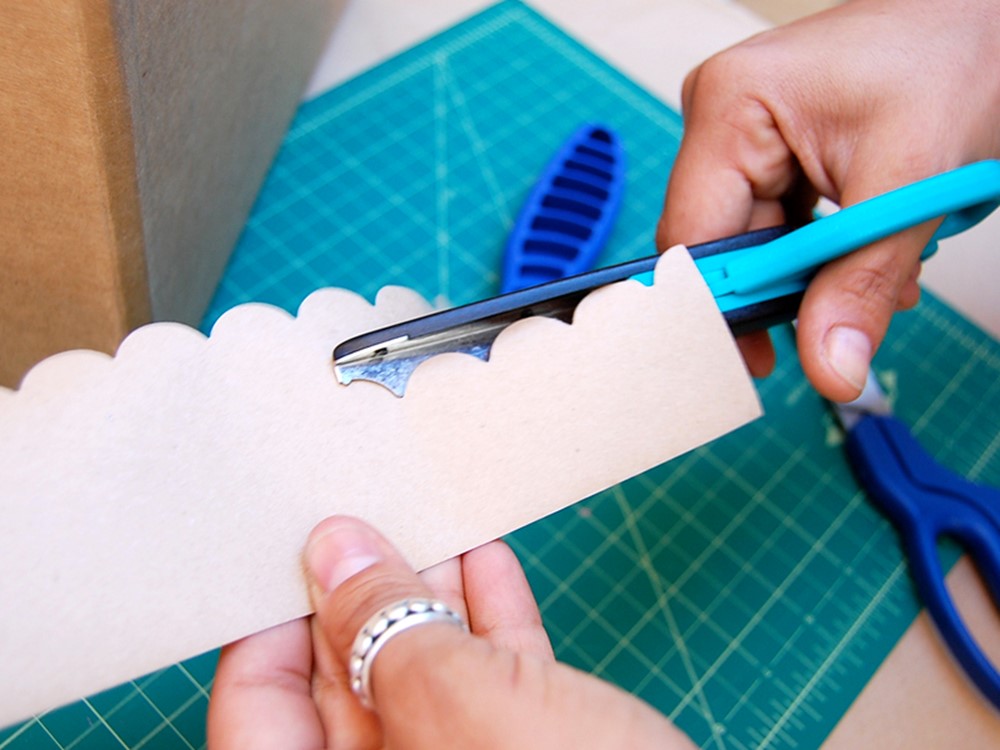 Then, layer by layer glue them onto the roof in the form of shingles.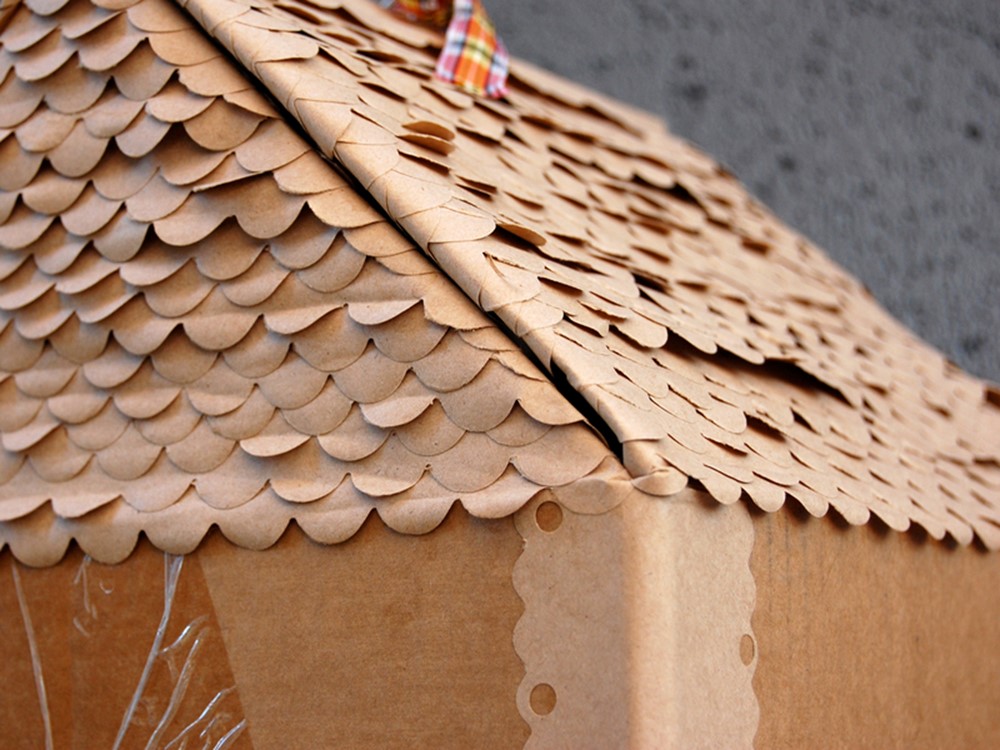 In addition, with curly scissors can decorate the window.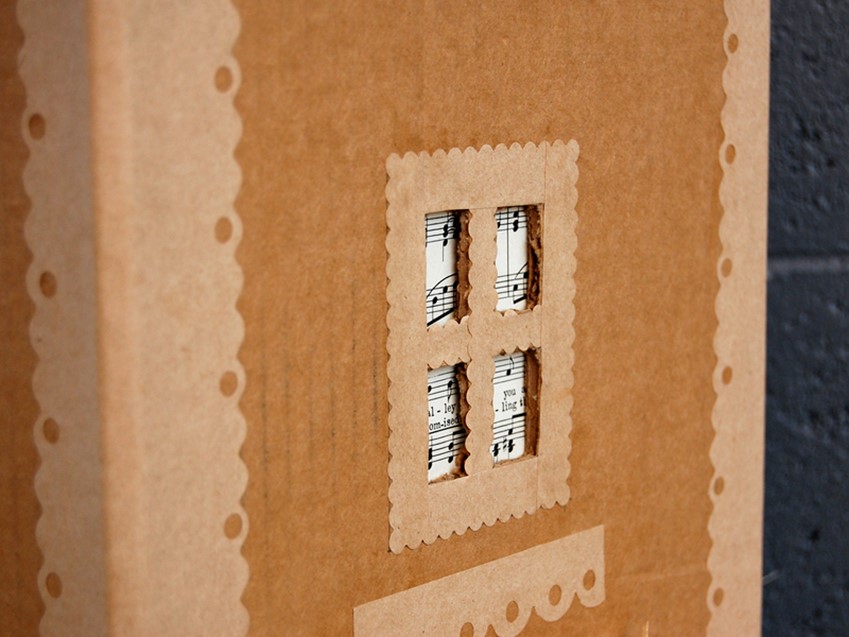 Tie a beautiful ribbon on the top of the house.

Now the house can be used as the original packaging for a great gift or as a simple toy for kids