Applique buttons: flowers
This colorful bouquet will be a wonderful spring decoration for the interior. This crafts for kids has a very pleasant and cheerful look.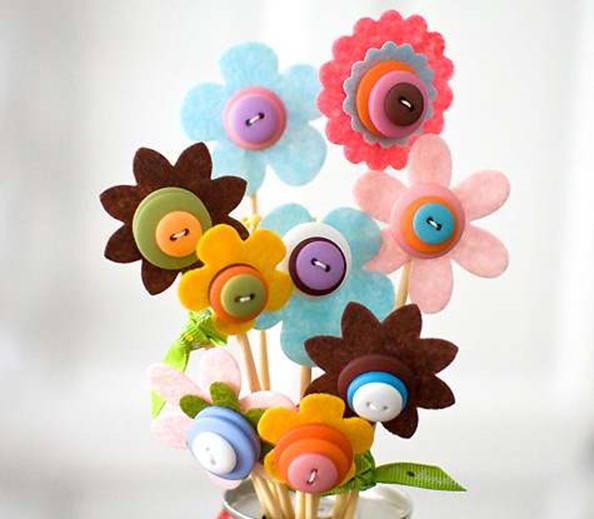 We need:
buttons
Wire
felt, drape (or other dense material)
pliers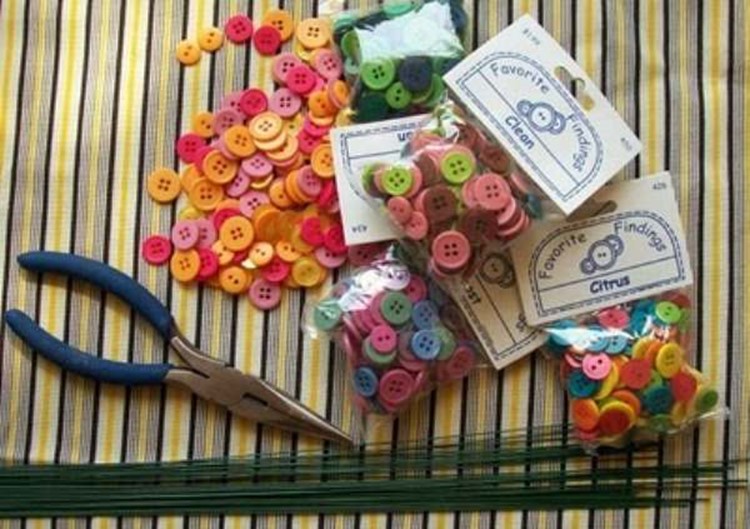 1. Prepare a single wire and start to wear buttons on it.
2. To fasten the buttons, the wire is to be bent and hold in the opposite direction through the other hole of each button.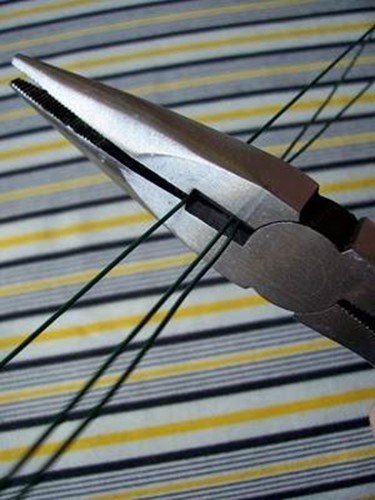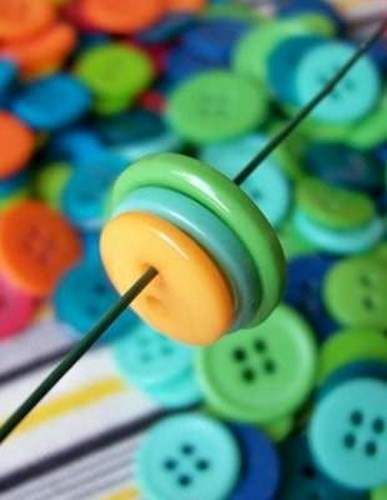 3. Twist the wire after it has passed through all the buttons.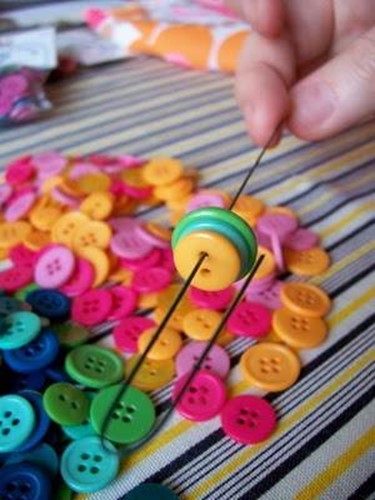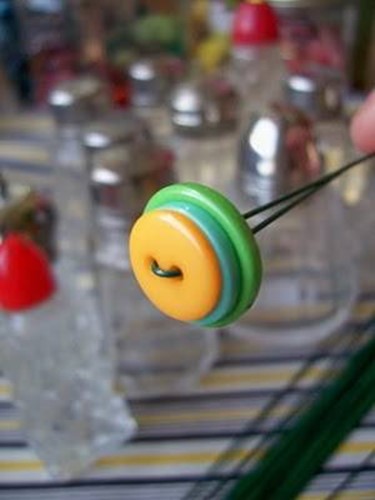 4. From felt, cut flowers and thread the wire through them.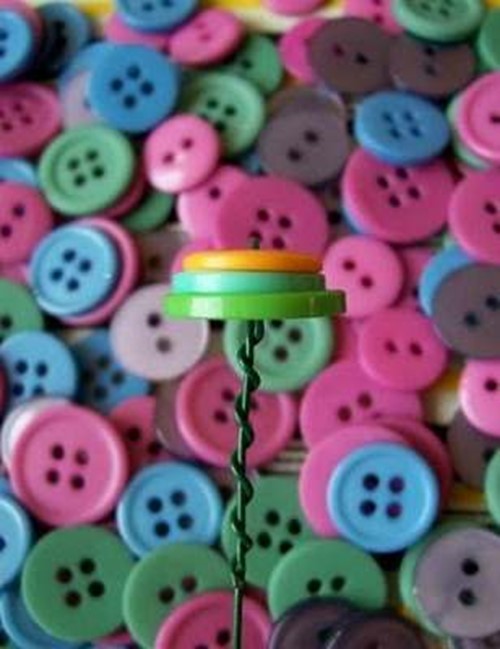 5. Make a few flowers to make a beautiful bouquet.