How to make your own keychain-notebook
You can make homemade small keychain. It could be useful accessory or unusual gift for friend.
Its size is only 3×4 cm (1.2×1.6 in), but there's all of this, book opens, contains 80 sheets, which, if desired, you can even write or draw something:)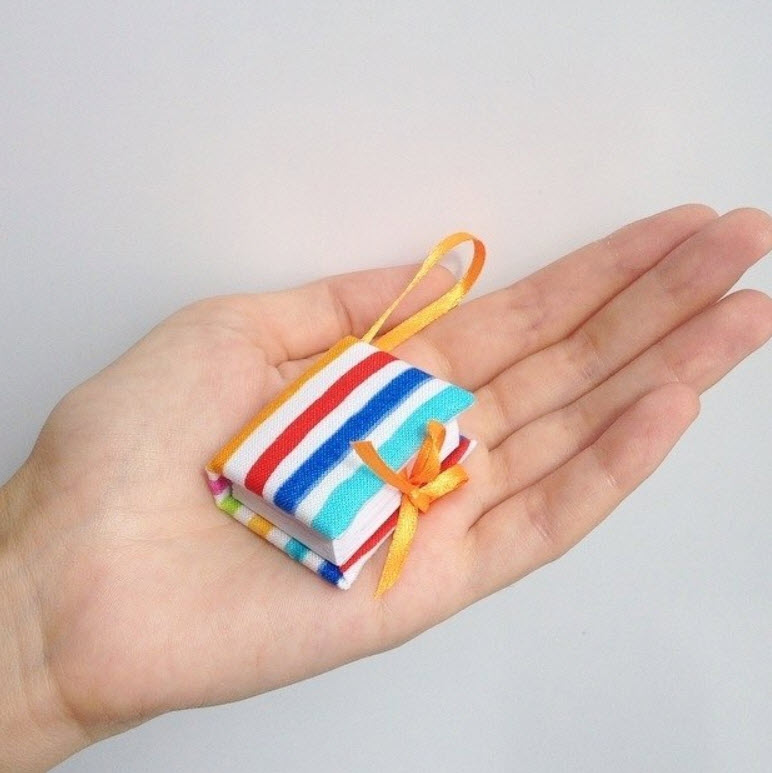 We need:
2 A4 paper sheet;
beer cardboard;
glue pencil, adhesive;
building knife, scissors;
clip;
piece of cloth;
a piece of batting or felt;
The first thing we need to do – is to take 2 sheets of A4 paper and cut them into pieces of 4×6 cm (1.6×2.4 in):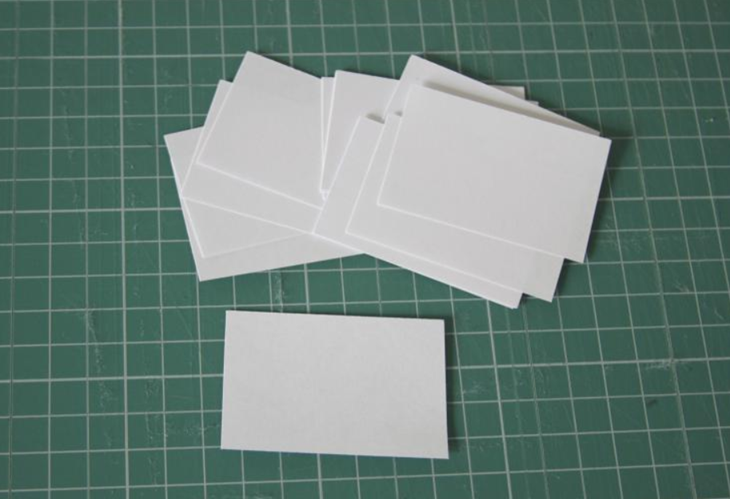 Each resulting piece of paper, we put it in half: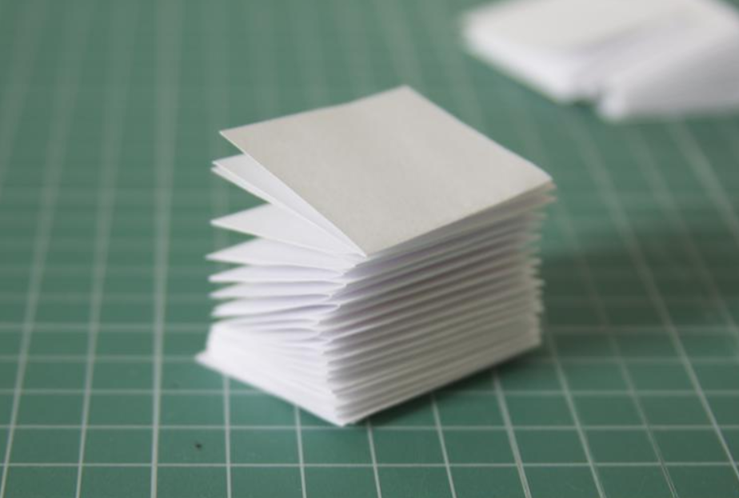 Take a beer carton and cut out 2 pieces of the same size as our pages, 4×6 cm (1.6×2.4 in):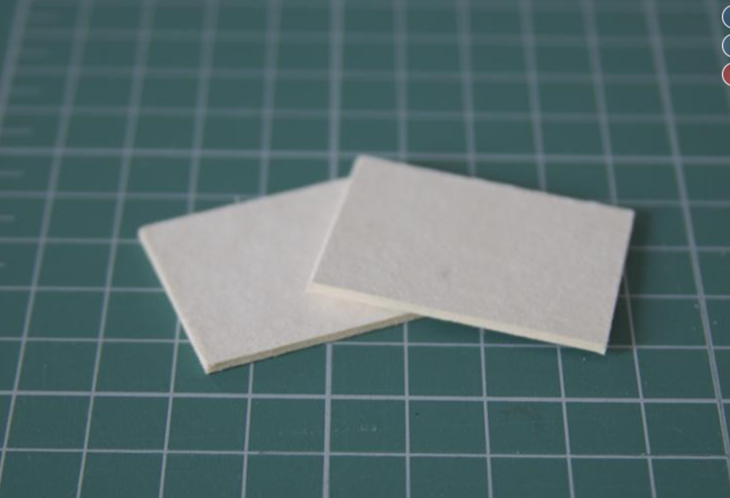 Stifle folded pages between two pieces of cardboard: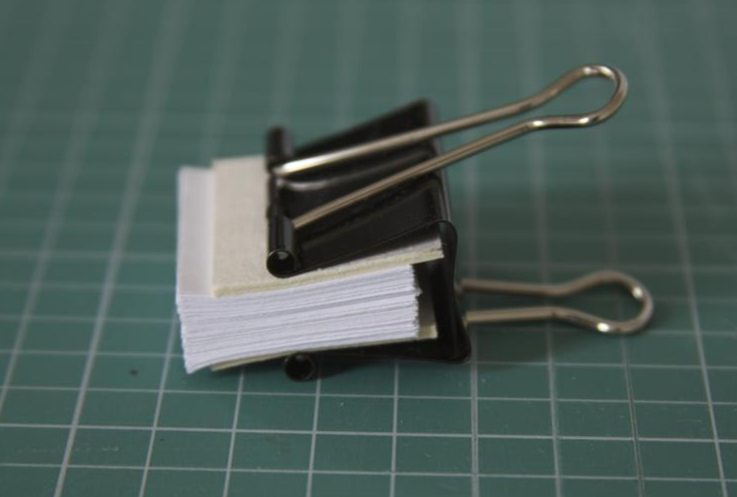 Sizing the spine of our notebook. I used the hot gun. If you do not have a hot gun, you can use an adhesive. In this case you need to glue the striped paper on top of the glue to make homemade keychain more durable.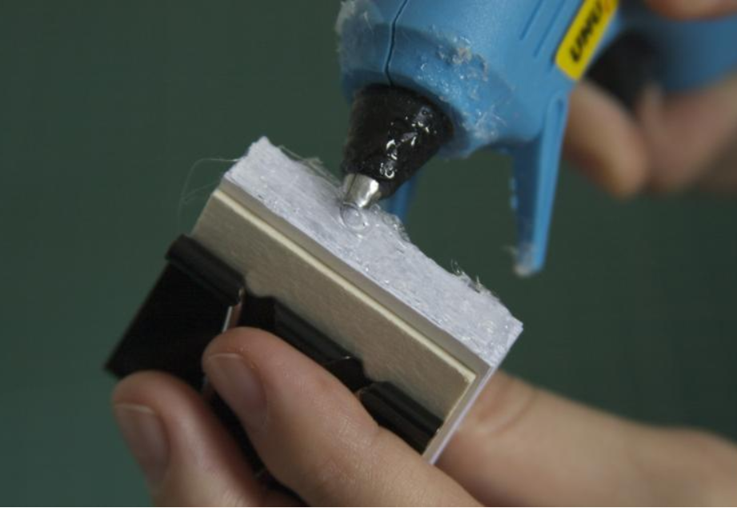 If you wish, at this stage it is possible to trim three sides of the notebook with the help of a knife and metal ruler. Just do not cut much.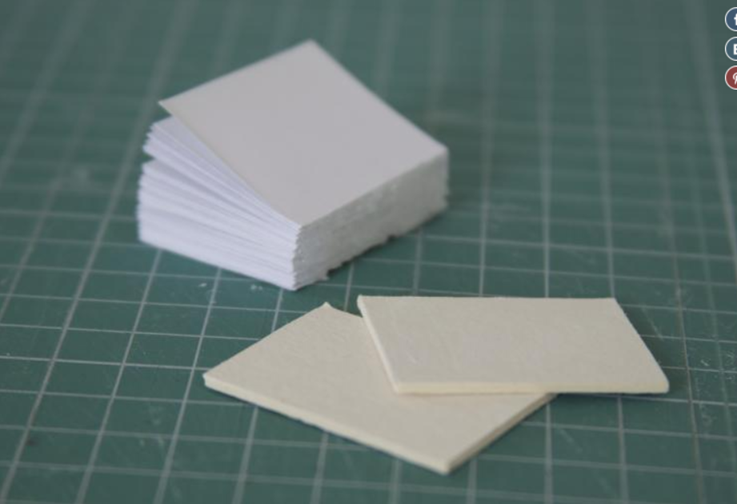 Take a piece of paper the size of our cardboard. It is applied to our block and draw out a pencil. Don't be afraid, if not quite exactly — all this is hidden inside the cover.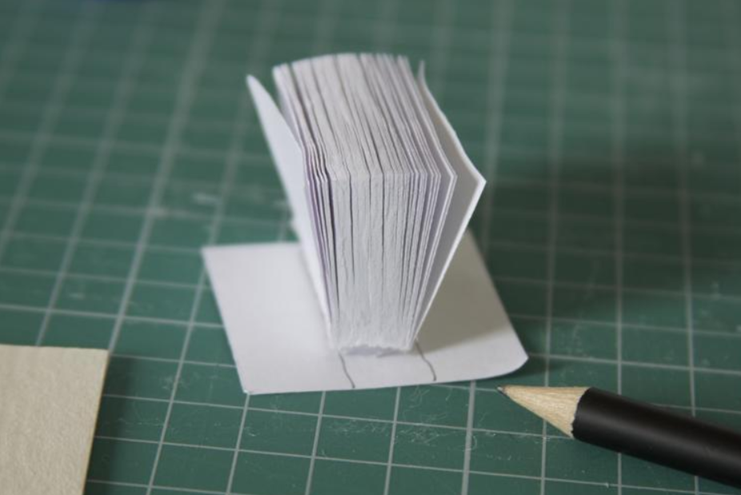 Glue. And try on the block

Cover of the album is soft and pleasant to the touch. To do this, take a piece of synthepon or felt, and cut out a piece of the cover. Fix polyester batting to cardboard.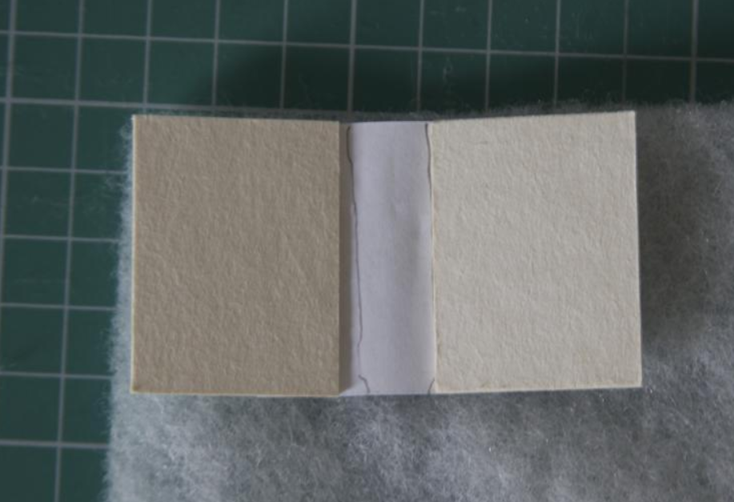 Cut 2 pieces of loose scrap of paper, or any colored paper you liked size 4×6 cm (1.6×2.4 in).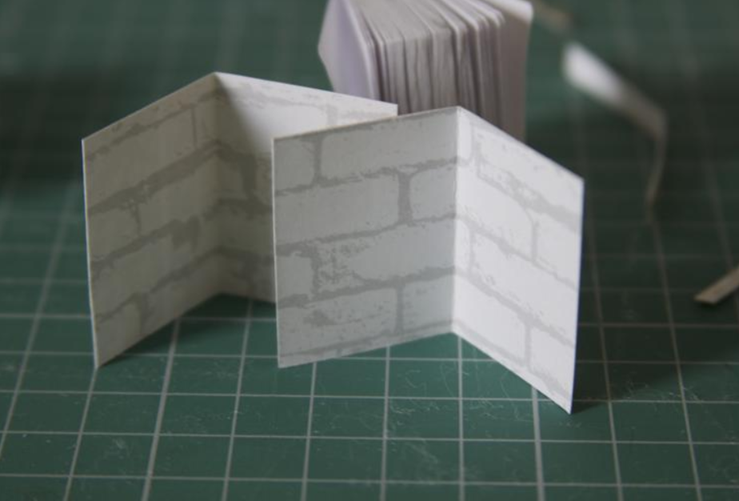 Glue our billet to the first and last pages of the block.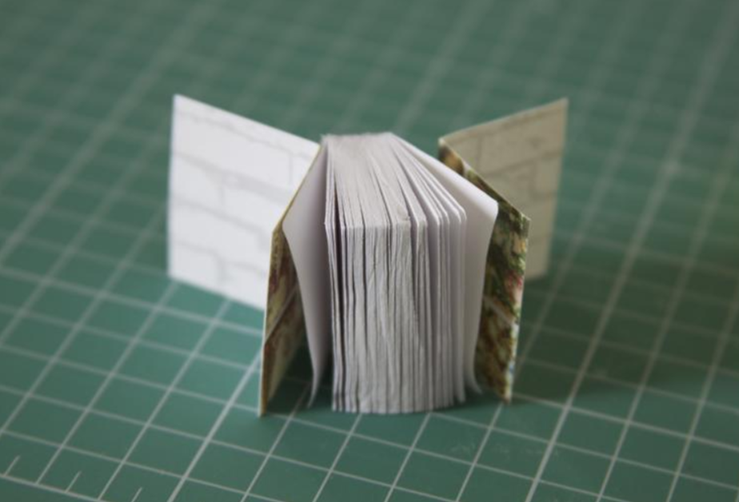 Take slice of tissue the size of a little more than our covers (approximately 1.5 cm (0.5 in) on each side), and stick it to our product: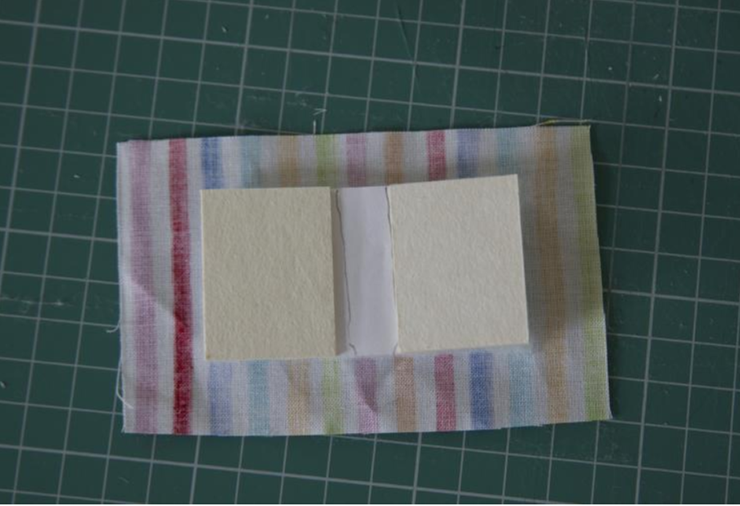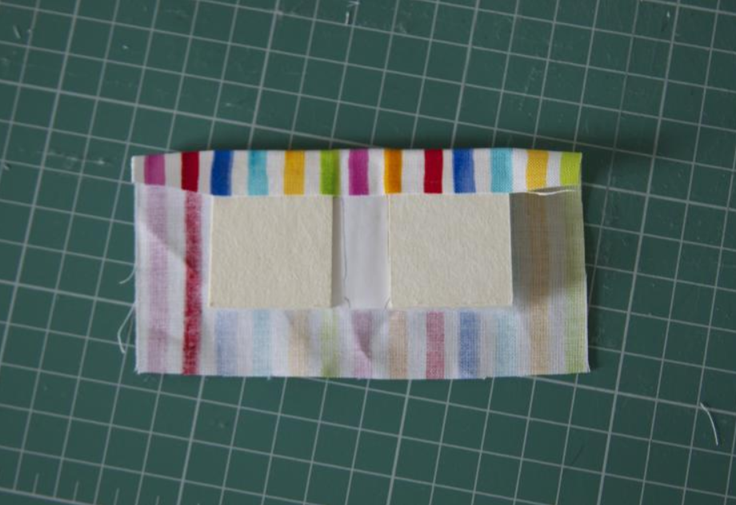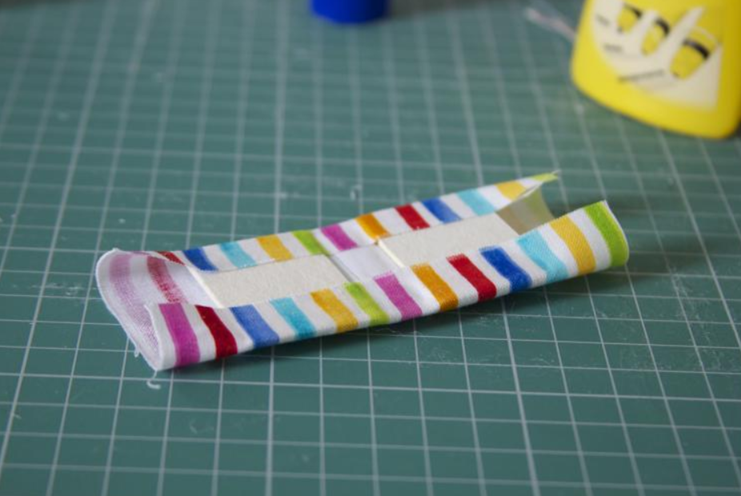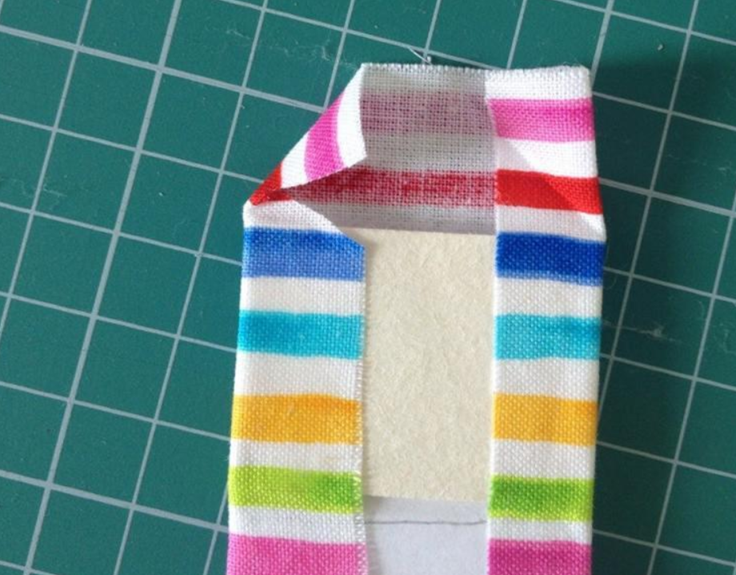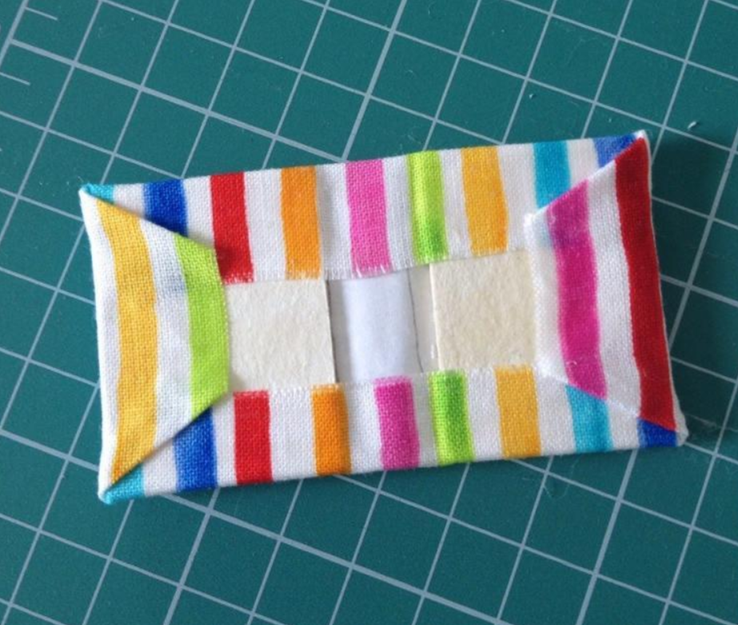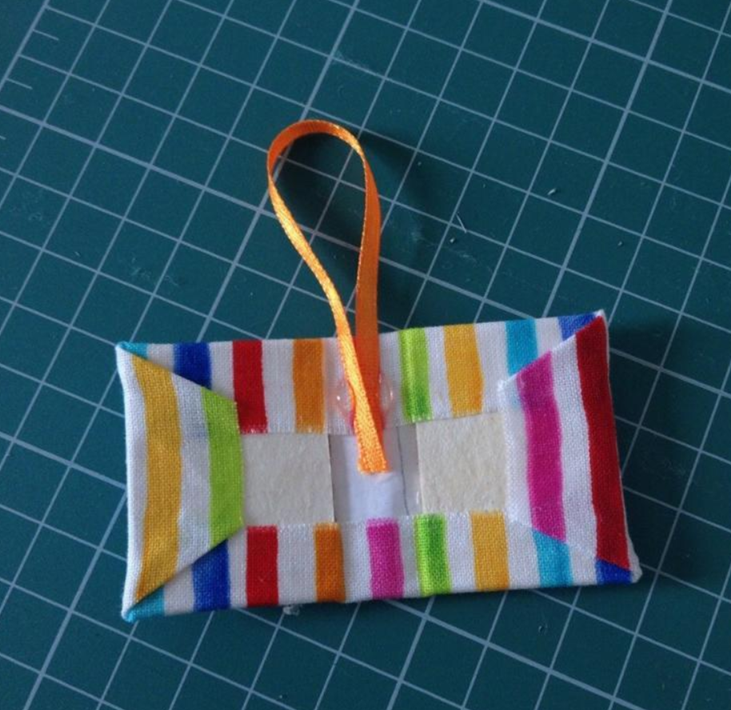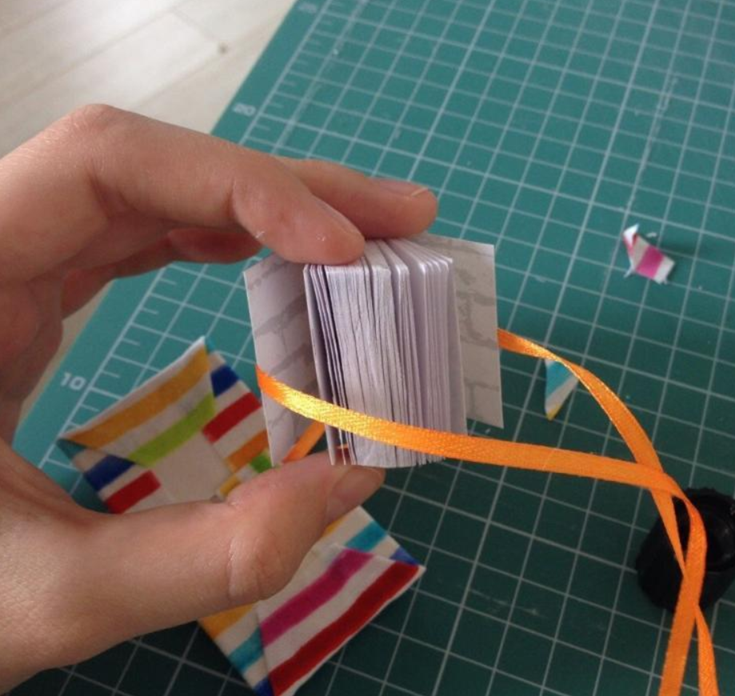 Glue our block to the cover: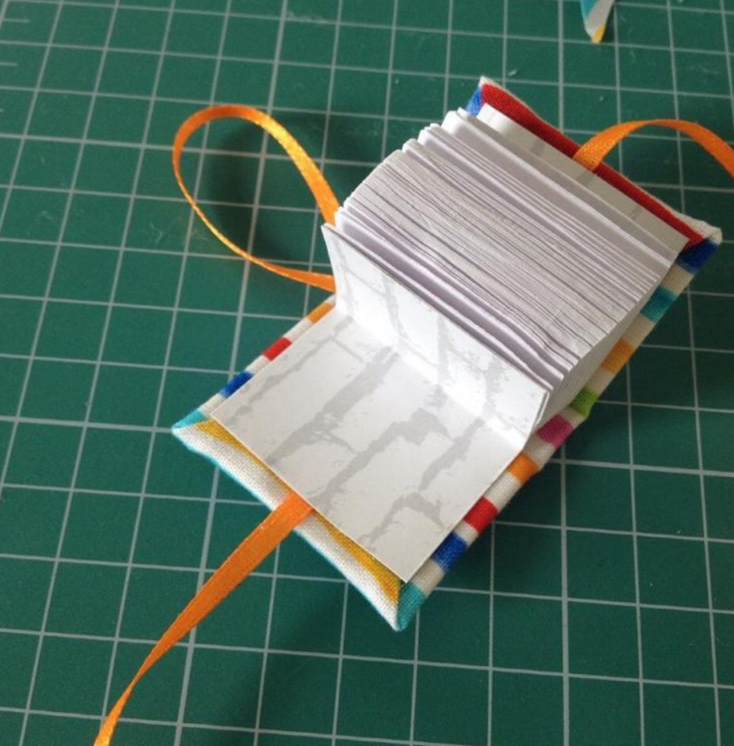 Tie a ribbon tightly stifle our notebook. We leave our product to make it stick together and dry.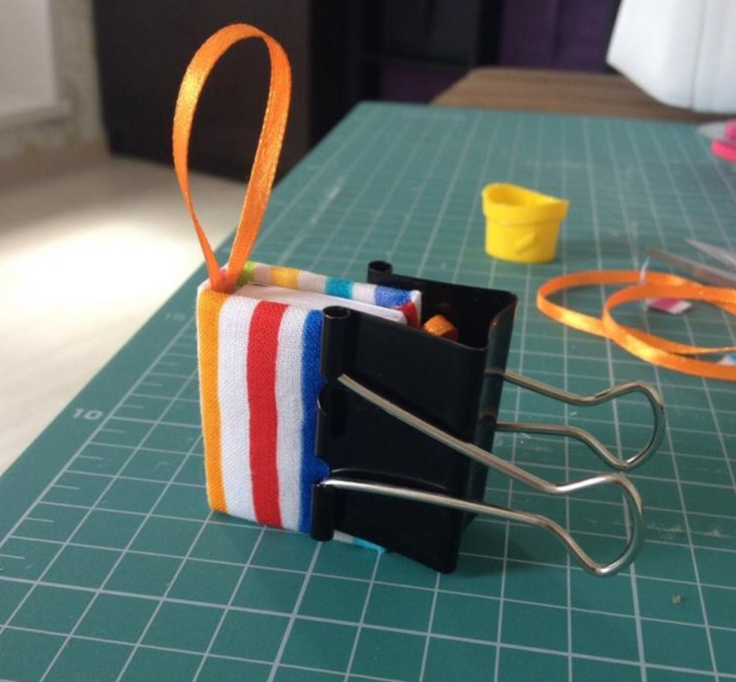 That's all, our keychain homemade notebook is ready!