Simple handmade paper crafts: how to make Poinsettia
Poinsettia – flower, many more known under the name of "Christmas star". Source materials will need the most simple and improvised, and the work itself is not difficult.
Materials and supplies:
Newspapers;
corrugated paper (yellow);
wire;
clothespins;
glue;
cardboard;
scissors;
green, red or pink paints.
Step 1. From the pages of newspaper make a long tube. Bundle them tightly, fasten the ends with glue.

Step 2: To make one leaf of the flower, you will need two of these tubes. Leave one line, and the second around the first bend as shown on the photo. Next tubes intertwined forming a sheet the size you want. When the newspaper tube ends, insert the other and continue whipping.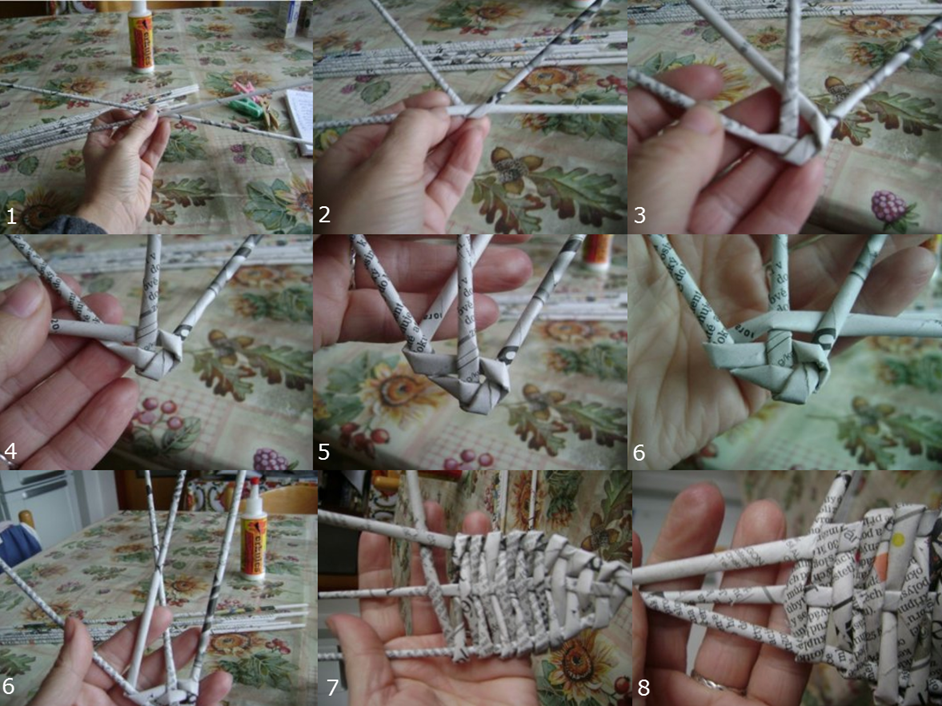 Step 3. At the end of the weave cover tube glue and clamp the clip. Leave to dry completely and cut off all the excess.

Total make five large sheets, six smaller sized and six small ones.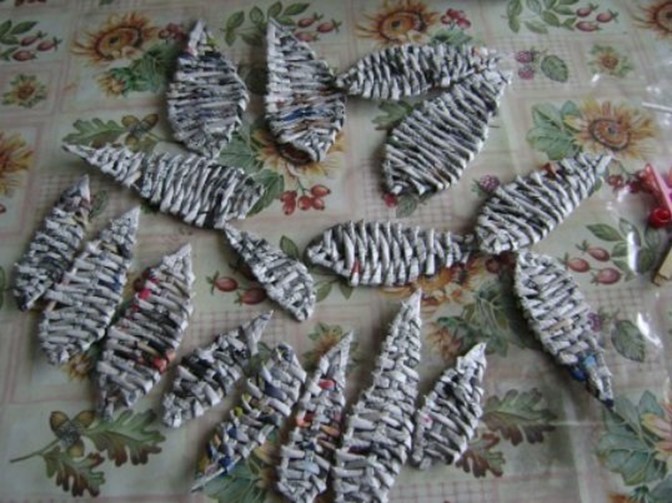 Step 4. Color green paint 5 large sheets, the other pink or red.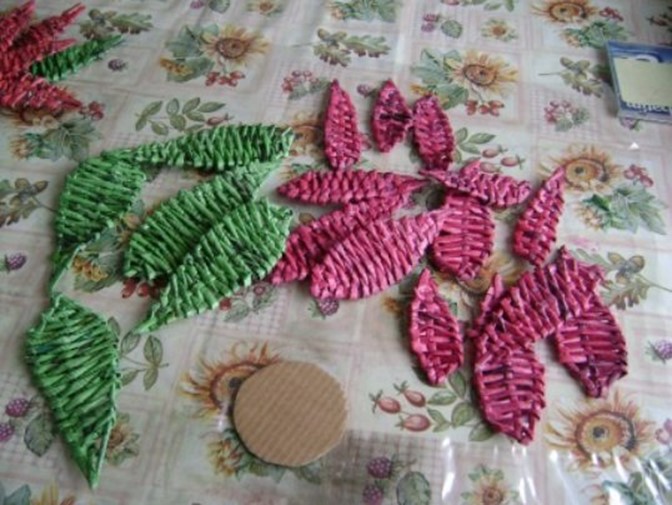 Step 5: Once the paint is dry, assemble the flower and glue it.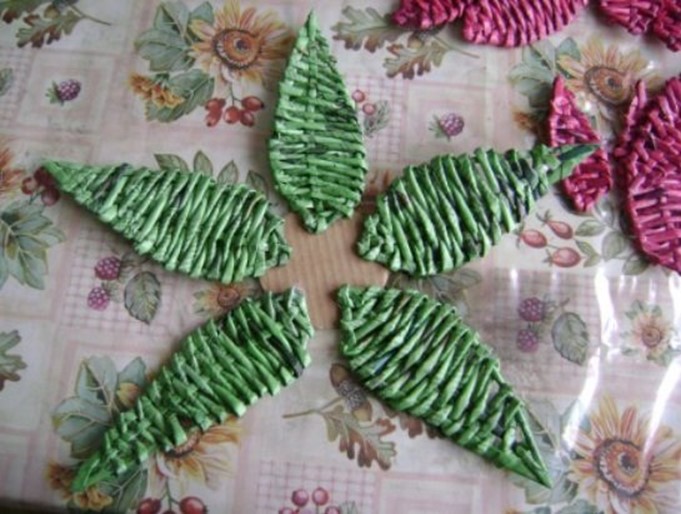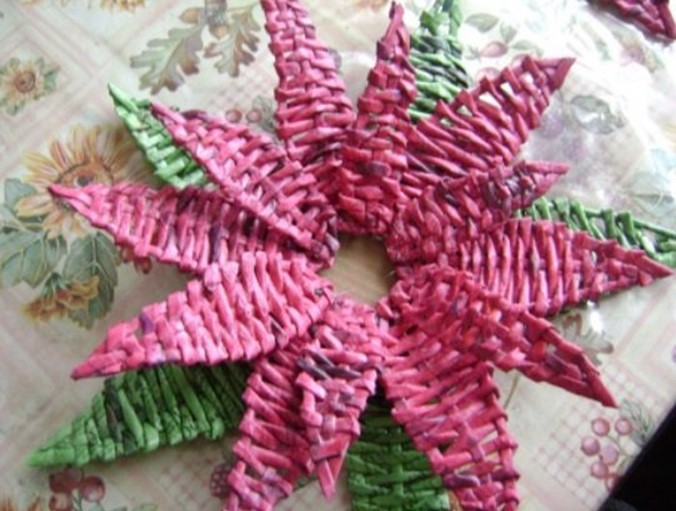 Step 6. Cut a circle from cardboard. This will be the core of the flower. Wrap it in yellow paper. Glue to the flower.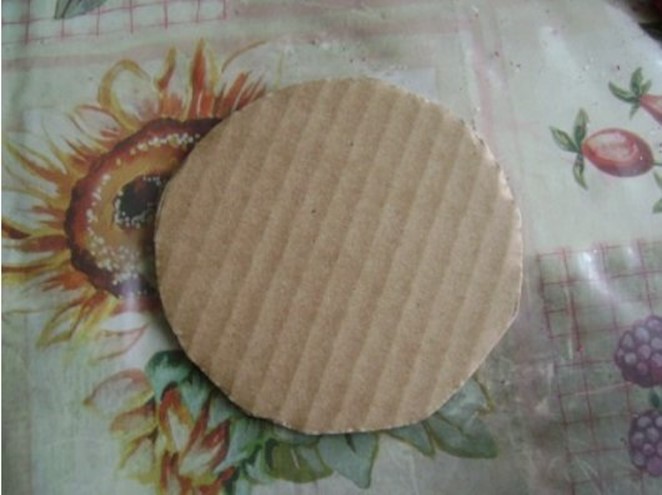 Step 7. Cut a piece of paper into small squares, squeeze them into small balls and stick to the core.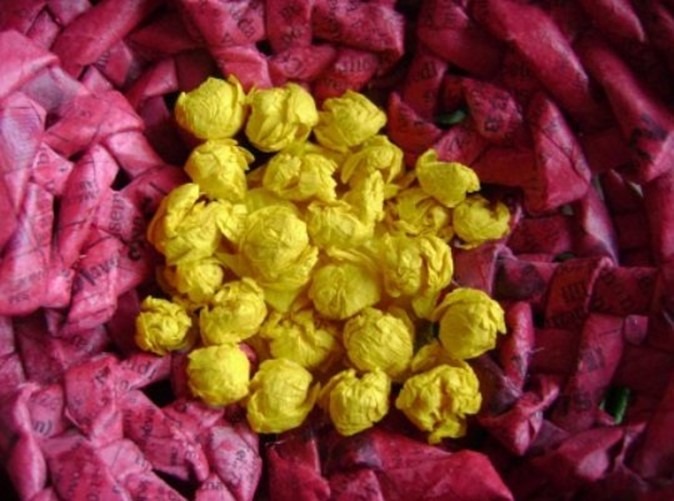 The flower is ready! Another simple paper crafts done!