Crafts made from leaves or thread design embroidery
Apparently this idea was born as derived from the thread graphics – embroidery on paper. Thread design is a graphical technique of making image with the threads on solid surfaces: paper, cardboard, etc.
Picked up the idea and forward – embroider thread design on anything, even fashion models photos out of a magazine. After all forms and materials for self-expression can be completely unexpected. Isn't it exciting to create something innovative and amazing?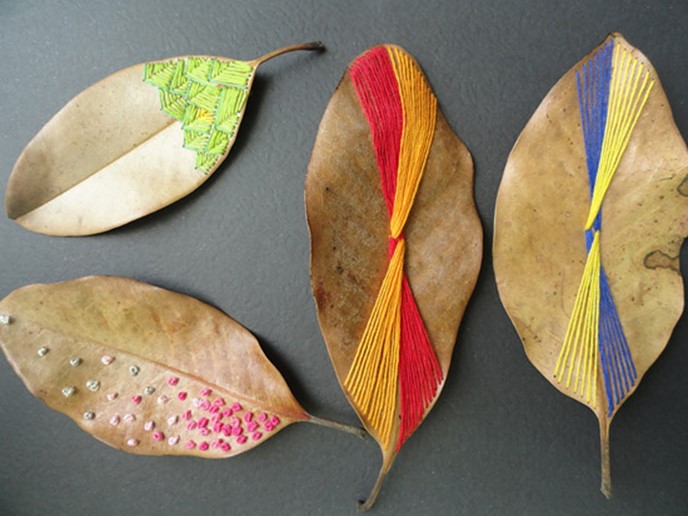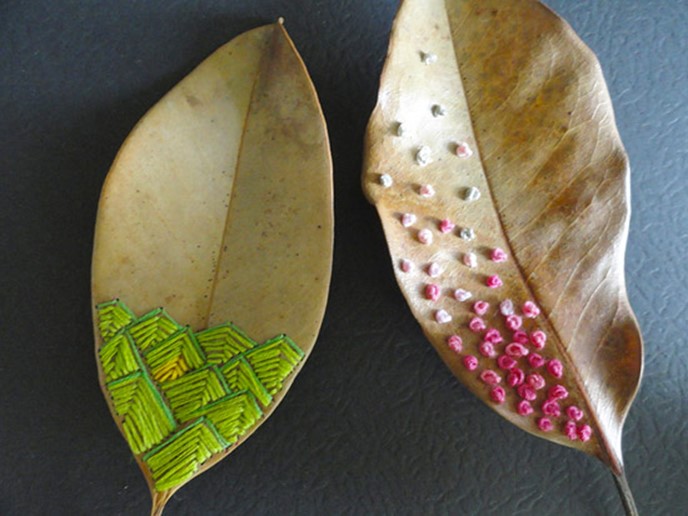 Embroidery on a leaf
For this activity you need the dense material – only such leaf will not fall apart after dry. Therefore, suitable plants-succulents with thick leaves, such as ficus. Many have these plants in apartments, this houseplant that it is going to provide us with material not in season. Work with fallen material, do not hurt plants.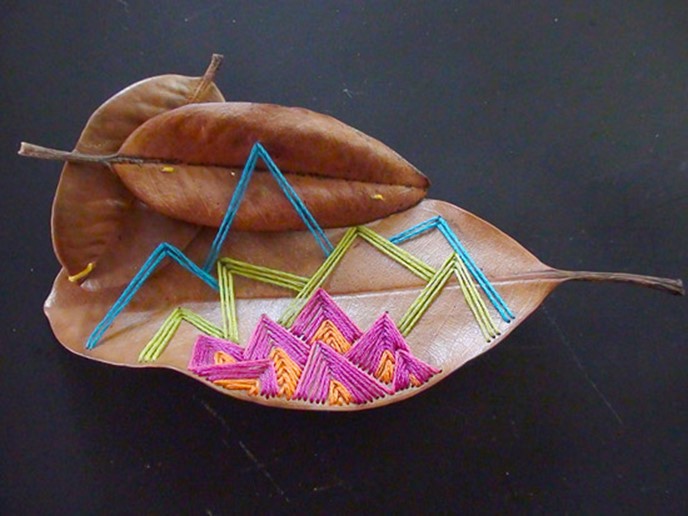 Watch nature and learn. And most importantly is love what you do. And all your work will bring positive emotions to everyone who looks at it.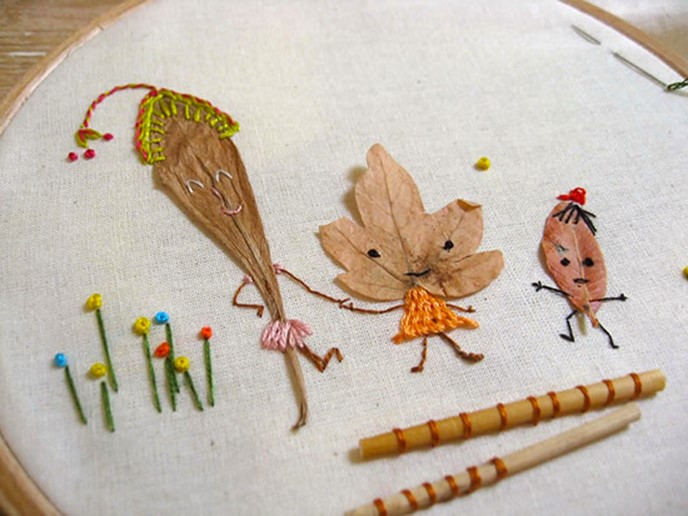 Feel free to experiment with textures and techniques. Here's an example for link border of the leaf.