12 most simple crafts for everyone
It is not necessarily to have a special talent to make something beautiful and unusual. You can make wonderful crafts quickly and easily.
1. Autumn candles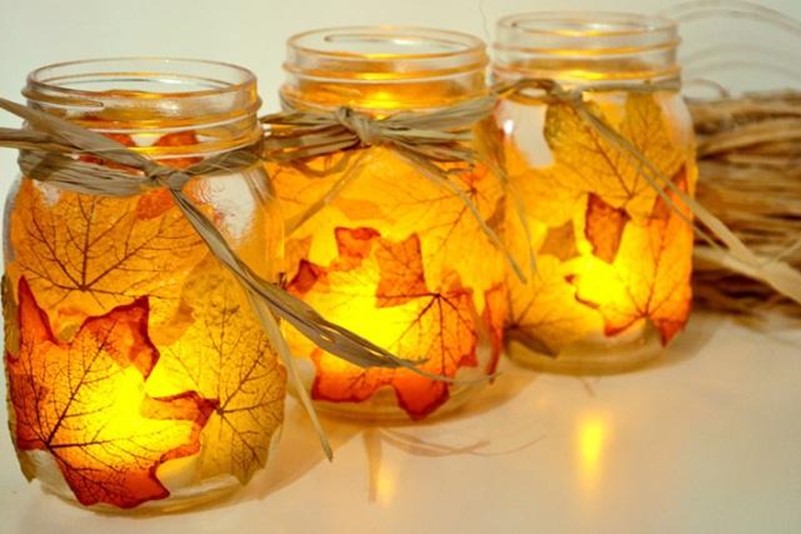 We need:
Leaves (real or artificial);
PVA glue (glue for decoupage);
The brush or sponge;
Jar;
Alcohol;
Thread;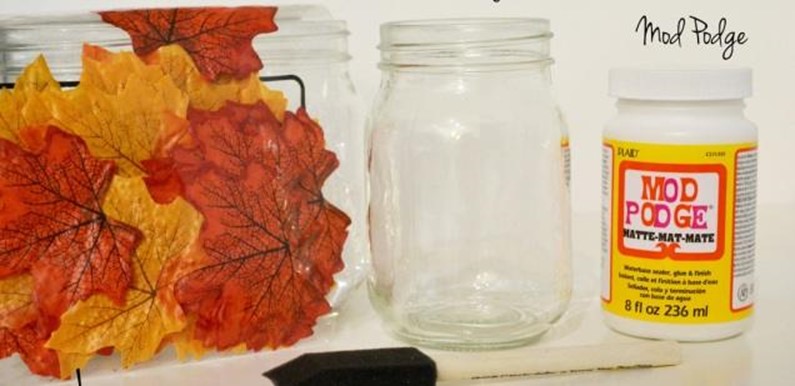 Clean the jar with alcohol.
Glue the leaves on the jar.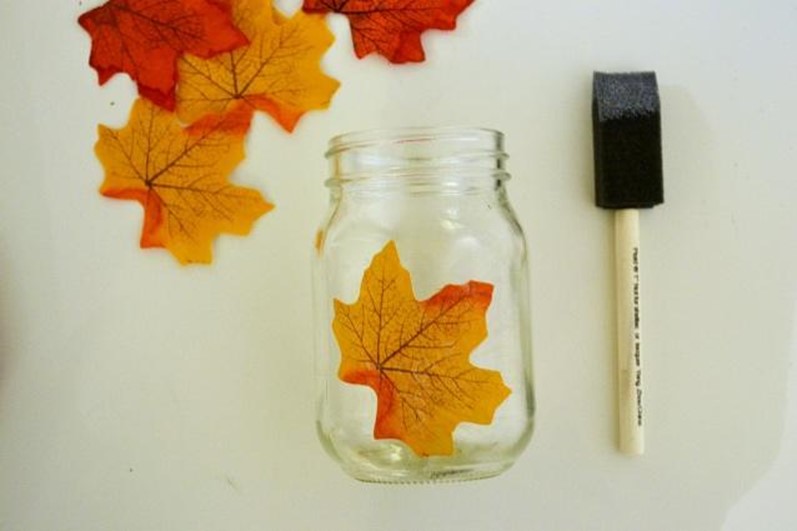 Spread the glued leaves with glue for decoupage (optional).

Add thread and a candle.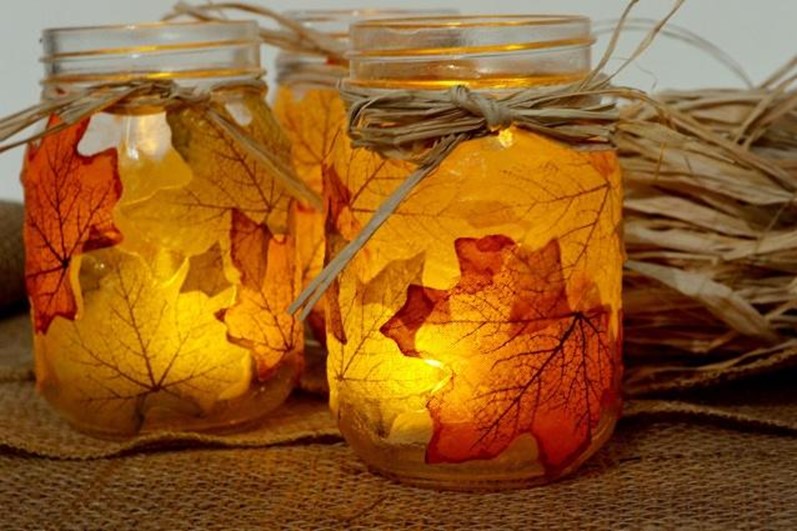 2. Colored Jars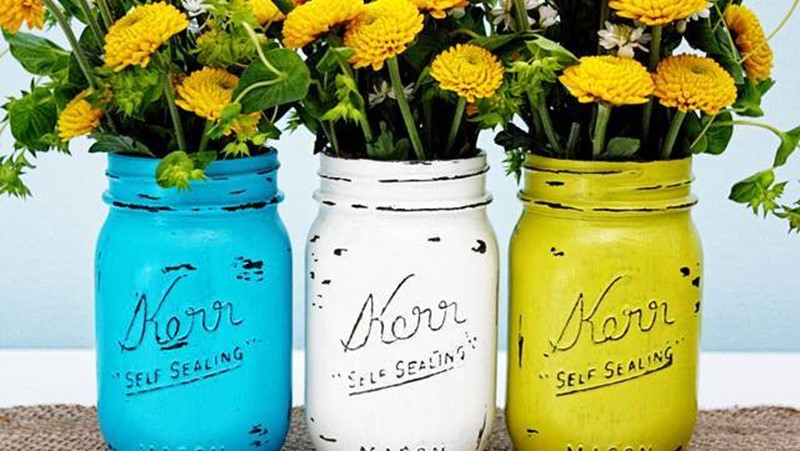 We need:
Jars;

Alcohol (for cleaning the jars);

Acrylic paint;

Decorations (flowers).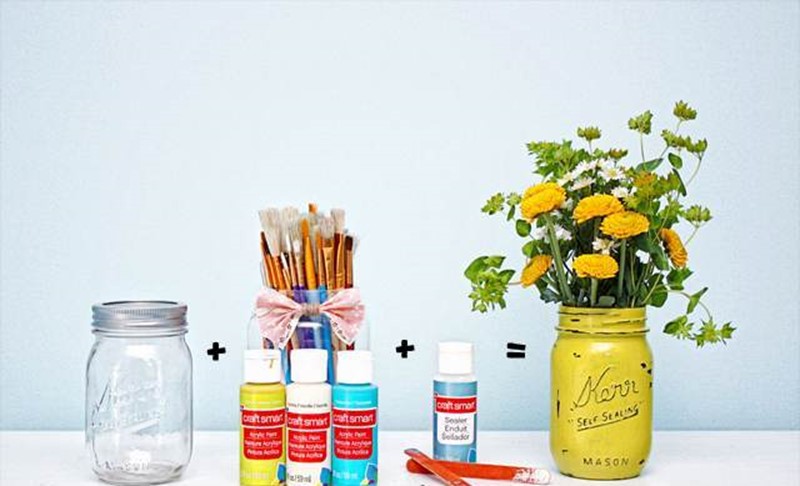 Clean the jar with alcohol.

Paint the bank in any color and let it dry.

You can use marker to add an inscription.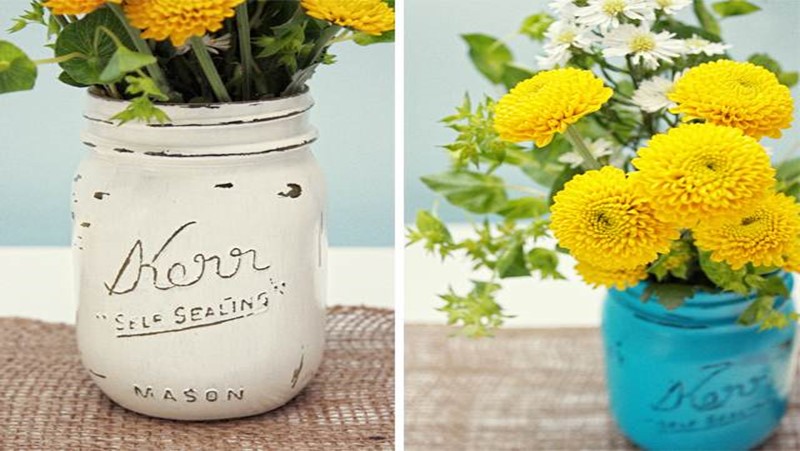 3. Colored sneakers
You will need:
Fabric markers;
White (light) sneakers;
Pencil.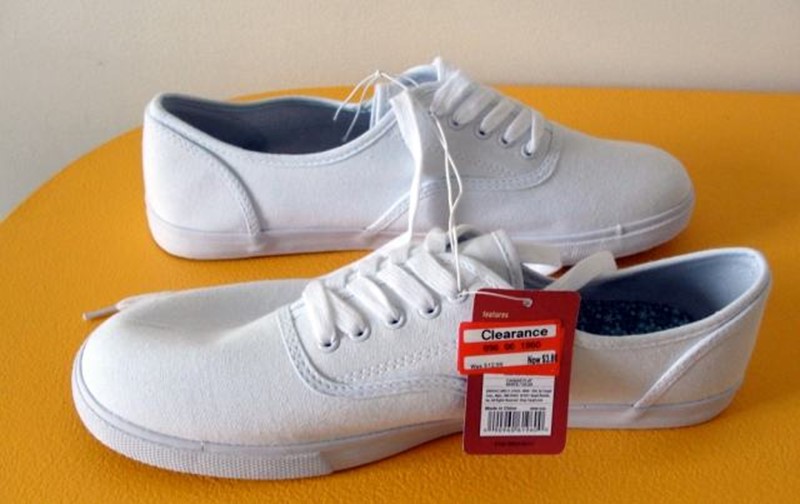 Use a pencil to draw the appropriate pattern on the shoes, and then circle the marker and start drawing color as you like.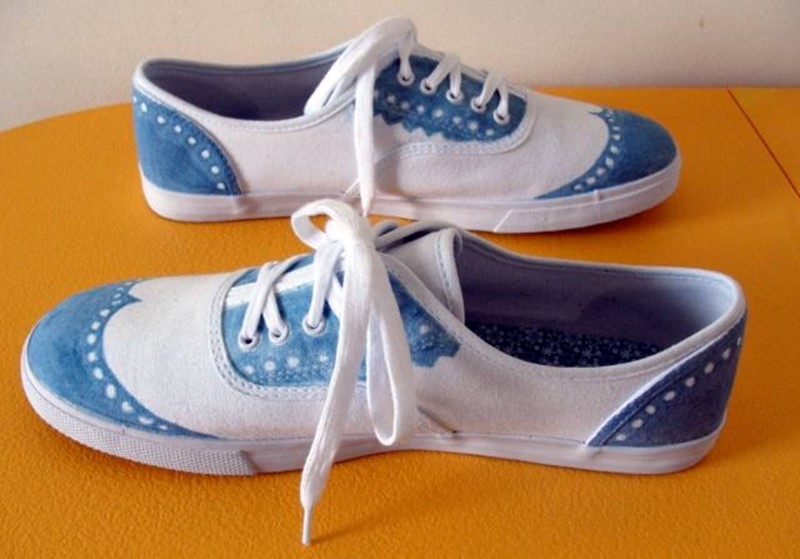 4. Decoration of wine corks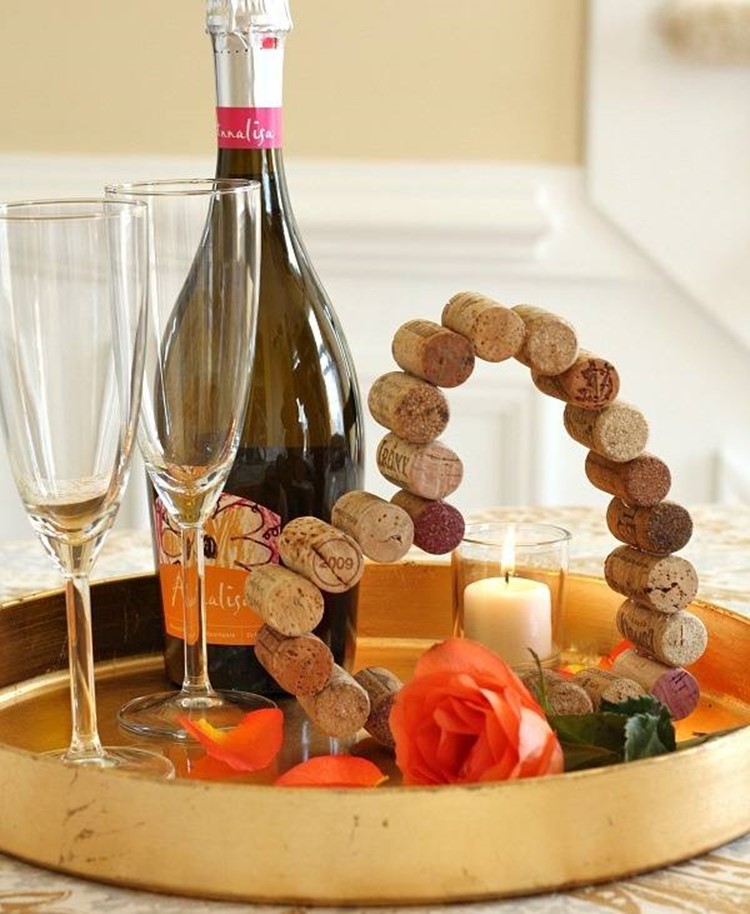 We need:
Wine cork;

Paper;

Pencil;

Adhesive.

Draw a heart on paper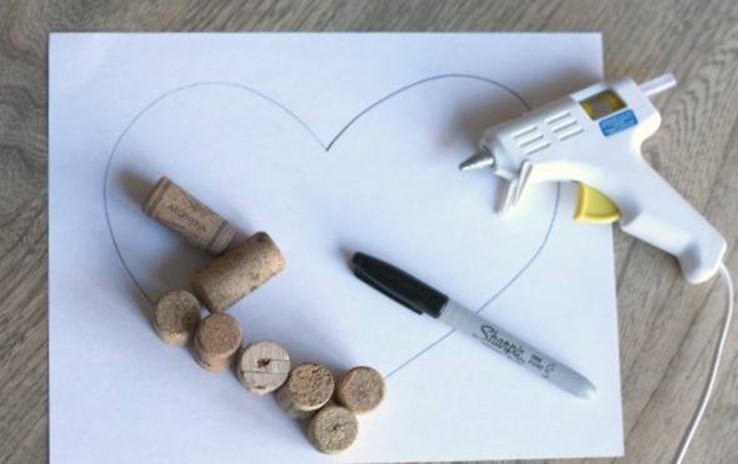 Start stick corks to each other (apply glue only on the sides), placing them on the image to get the heart in the end.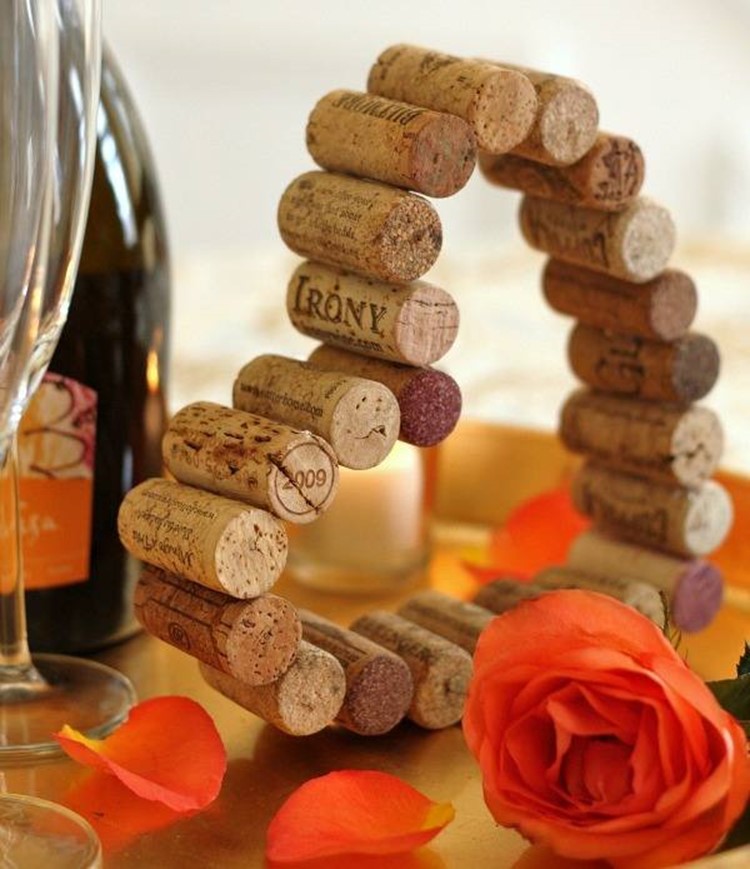 5. Infinity scarf from old T-shirts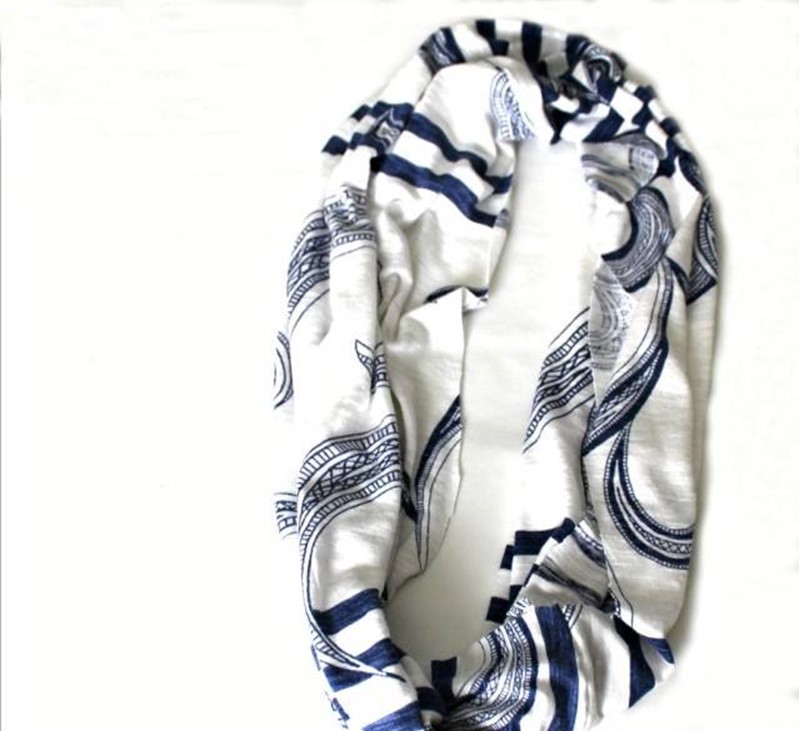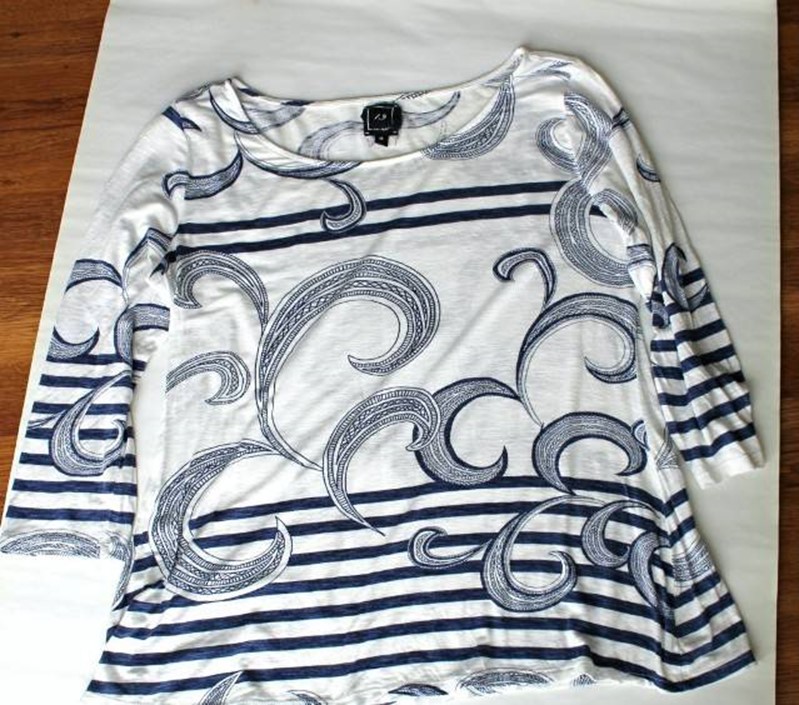 We need:
The old / unnecessary T-shirt

Scissors

Needle and thread (sewing machine)

Cut off from t-shirts left and right sides. Width of T-shirts after that will be 14 in (35 cm).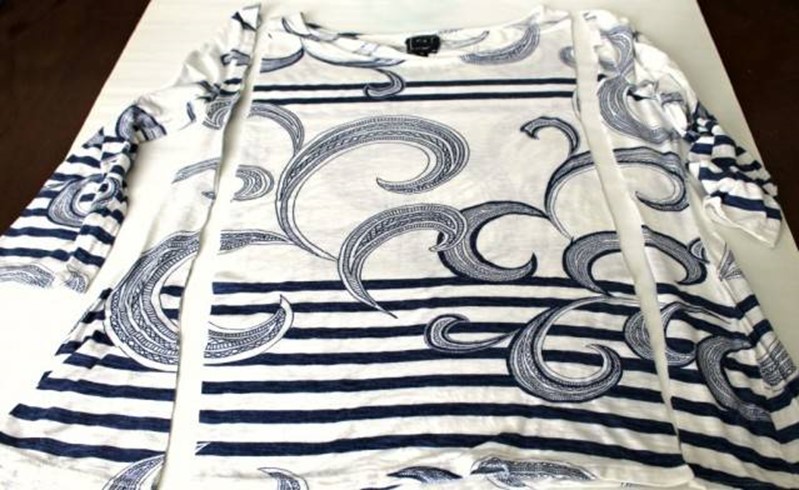 * Cut off a small portion of the top and bottom.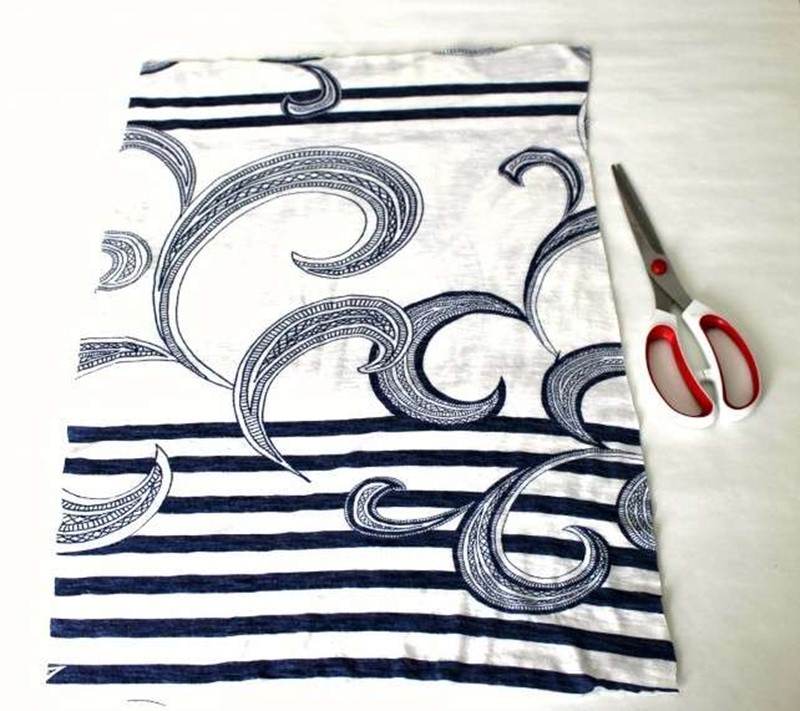 Sew the two halves of the inside, and you get a scarf.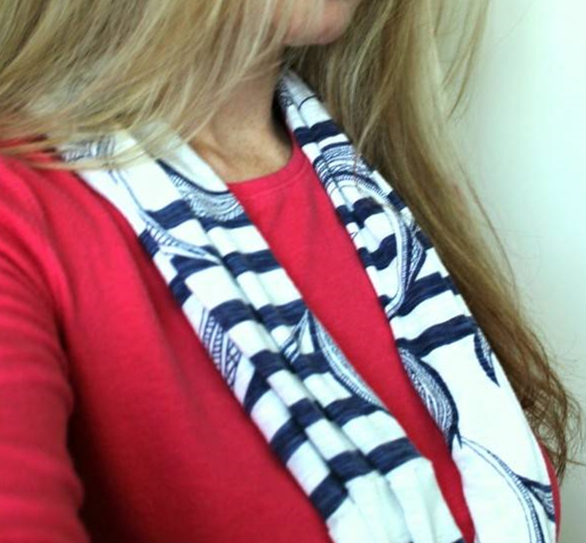 6. Bright vases of glass bottles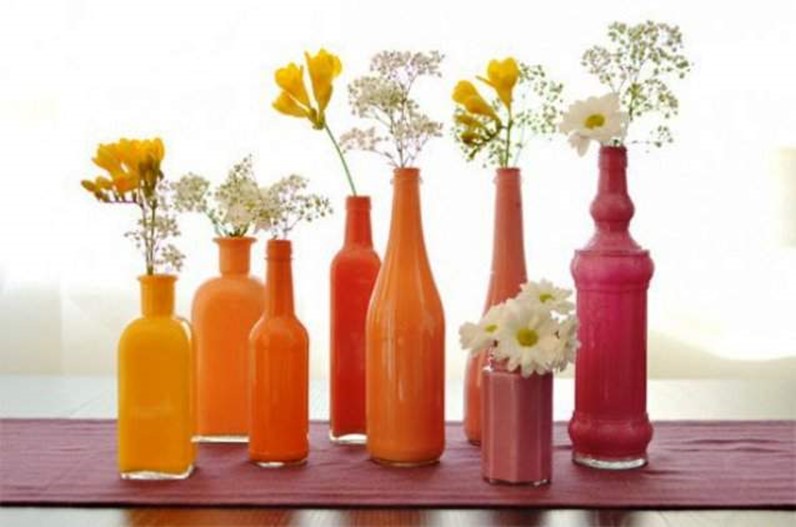 We need:
Watercolors;

Bottles;

A bowl and a brush;

A syringe (optional).

Pour some paint into a bowl.

* Pour the paint into the bottle. It is more convenient to do it with a syringe – fill the syringe with paint and then inject it into the bottle.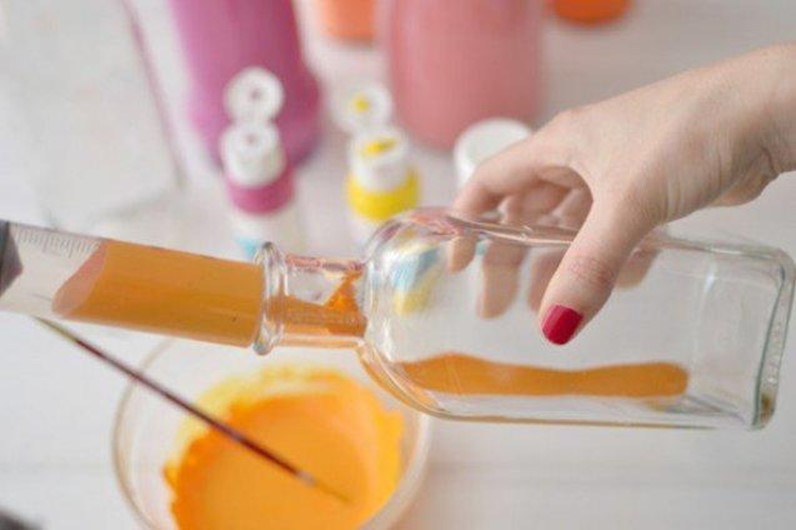 * Turn the bottle to paint covered all the glass inside.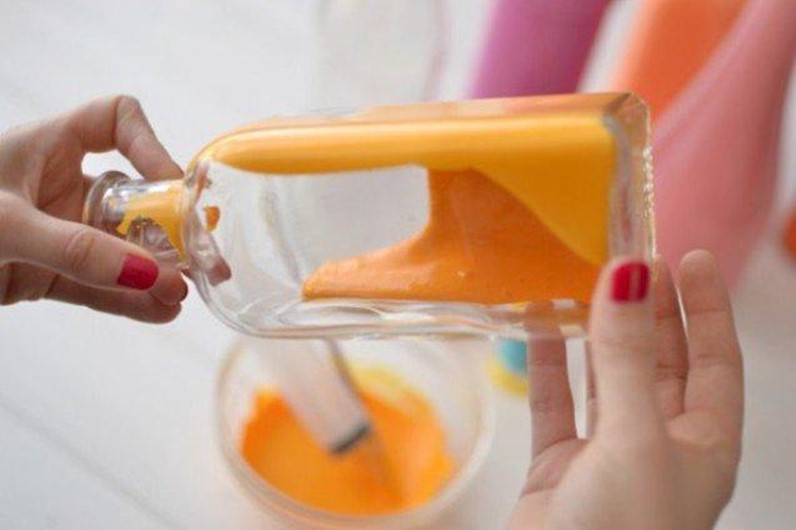 Turn the bottle and leave it in this position in the sink – the excess paint spilled.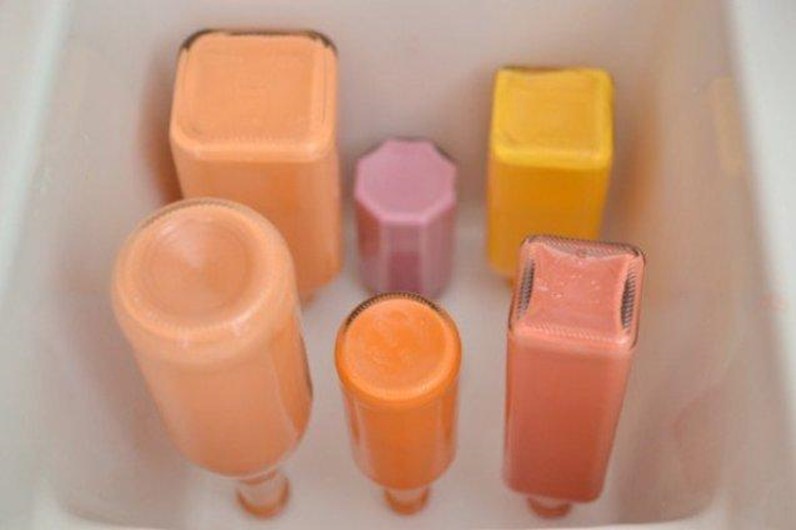 * When the paint is dry, you can add in a vase of water and insert it flowers.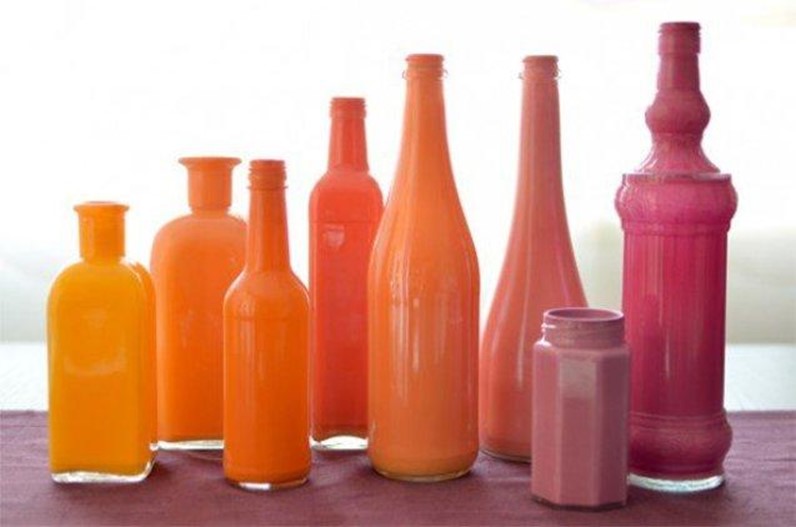 When the paint is dry, set in a vase plastic container with water and insert flowers.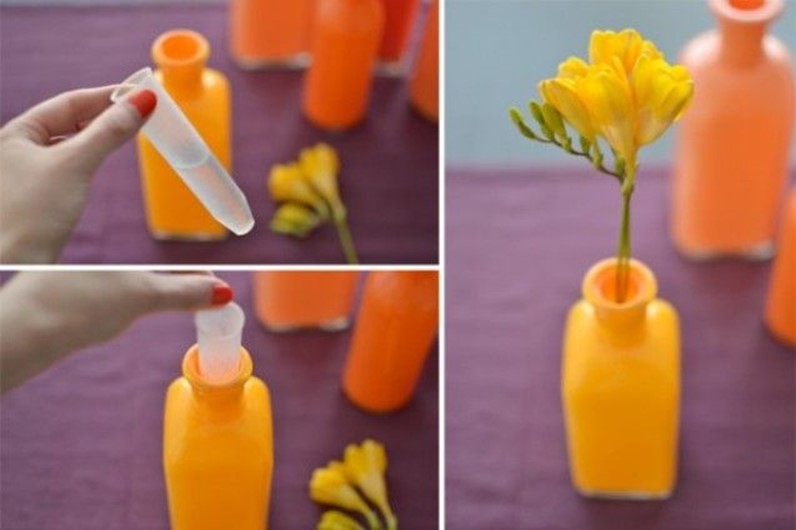 7. Towel drier
If you have an old staircase, you can clean it, if necessary treat sandpaper and paint. Then it can be put in the bathroom to hang towels.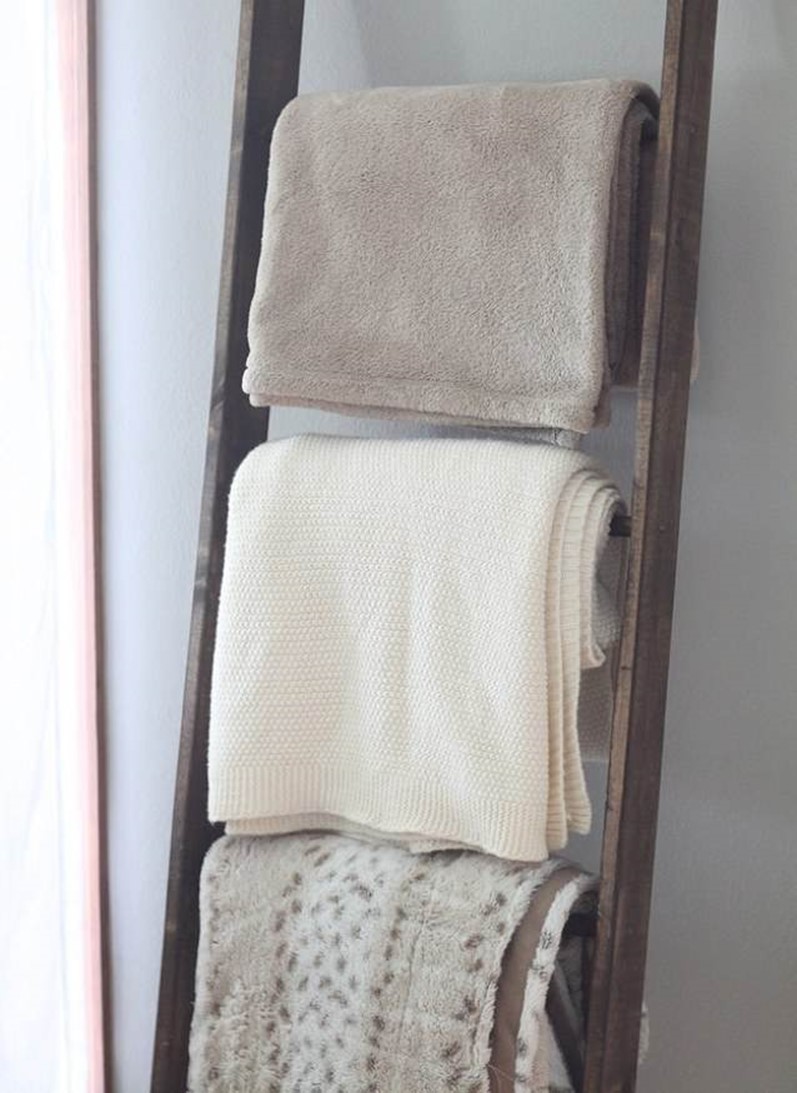 9. Garland of paper cups
We need:
Paper cups;

The usual garland;

Knife or scissors.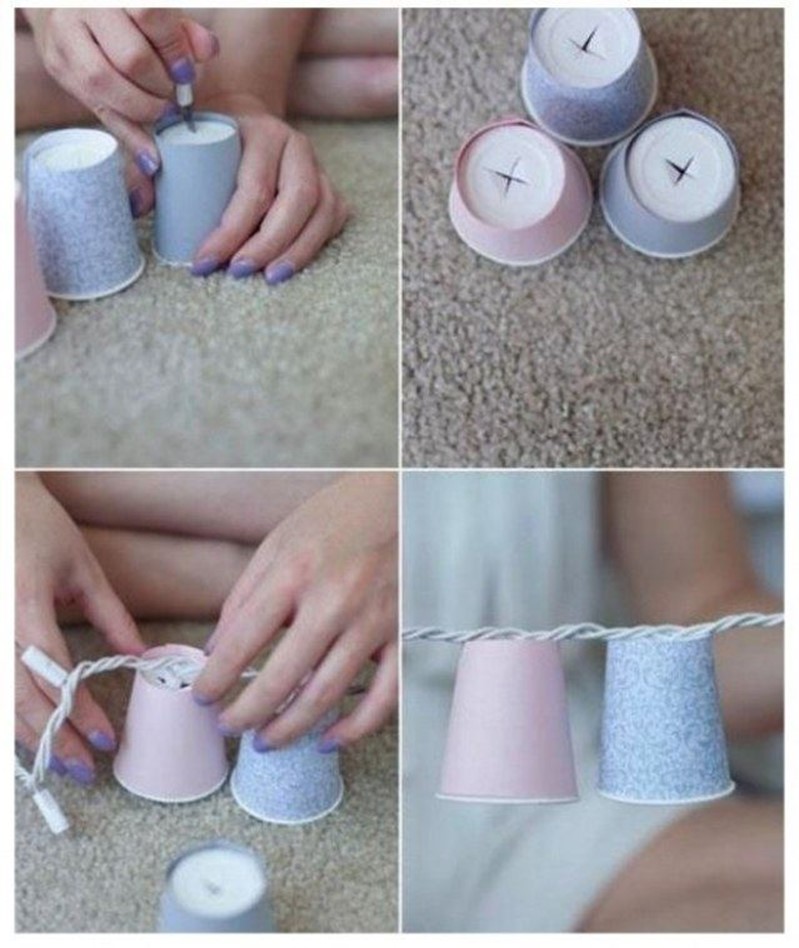 In each cup make an incision crossed.

Insert the bulb from the garland in each cup.

Decorate the room with a garland.

10. Golden canvas
Even if you don't know how to paint, you can make a very beautiful design and decorate their interiors.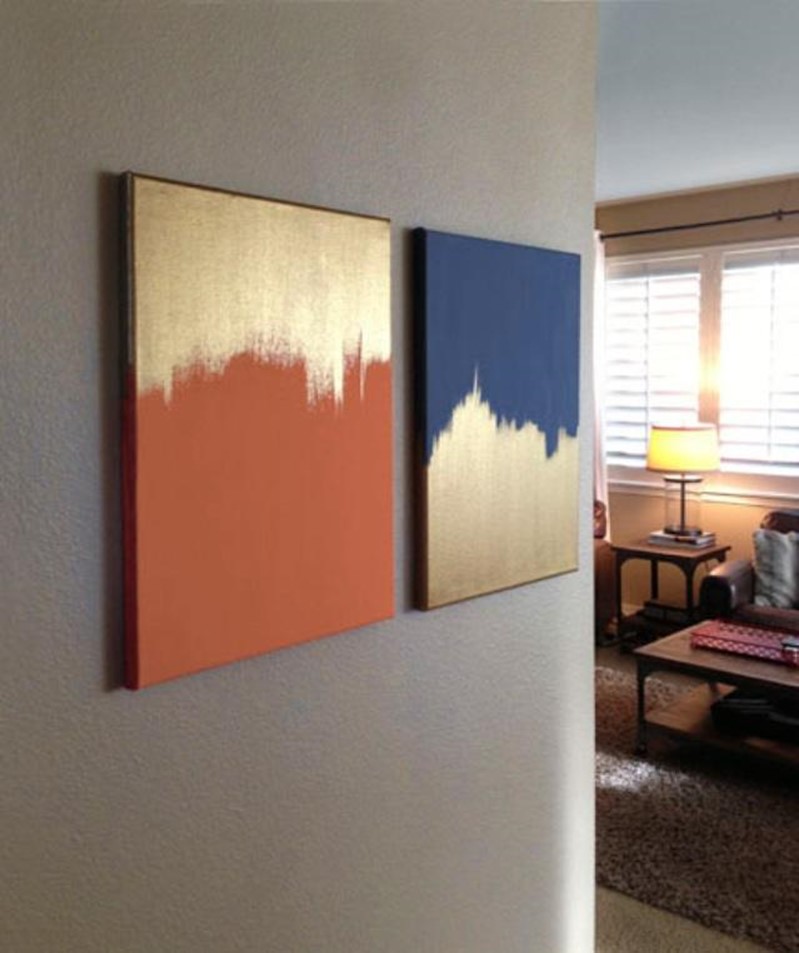 We need:
2 white canvas;

Gold, blue and orange acrylic paint;

Brush-sponge.

Color each canvas with gold paint in 3 layers – after each layer let the paint dry.

Using the brush-sponges, start painting canvases. One is blue and the other is orange. Make some shorter and others longer.

10. Multi-colored keys
If you have multiple identical keys of different locks, use nail polish to paint them. Now you will never mix up your keys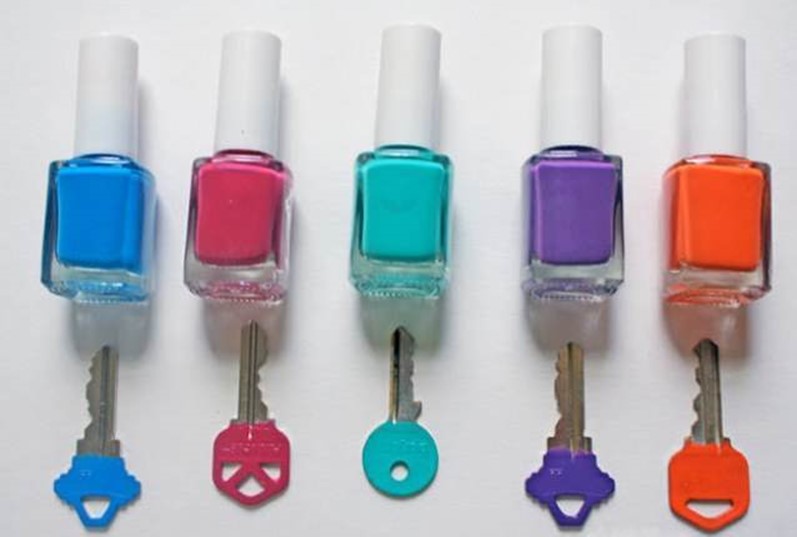 11. Colored candle holders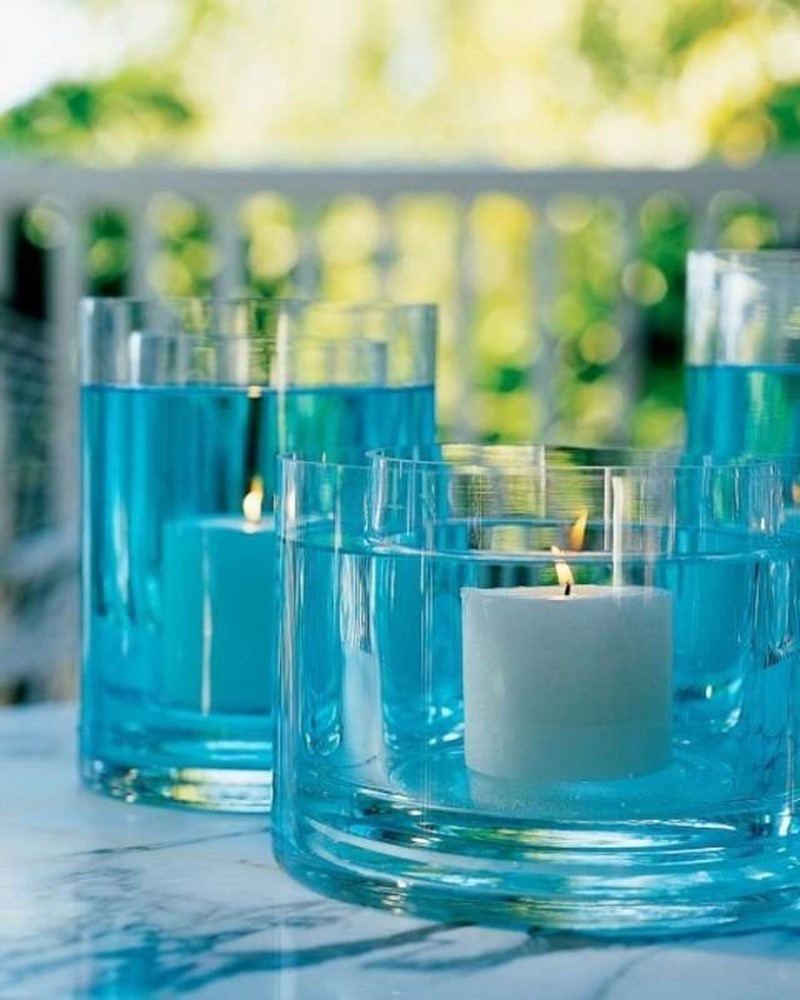 We need:
Wide and narrow glass beaker (or vases of different sizes);

Adhesive;

Food coloring;

Candle.

Put a small glass in a large and glue them: apply adhesive to the bottom of a small glass.

Fill the water in the gap between the glasses and add a food colorant.
Put a candle inside a small cup.

12. Ghost T-shirt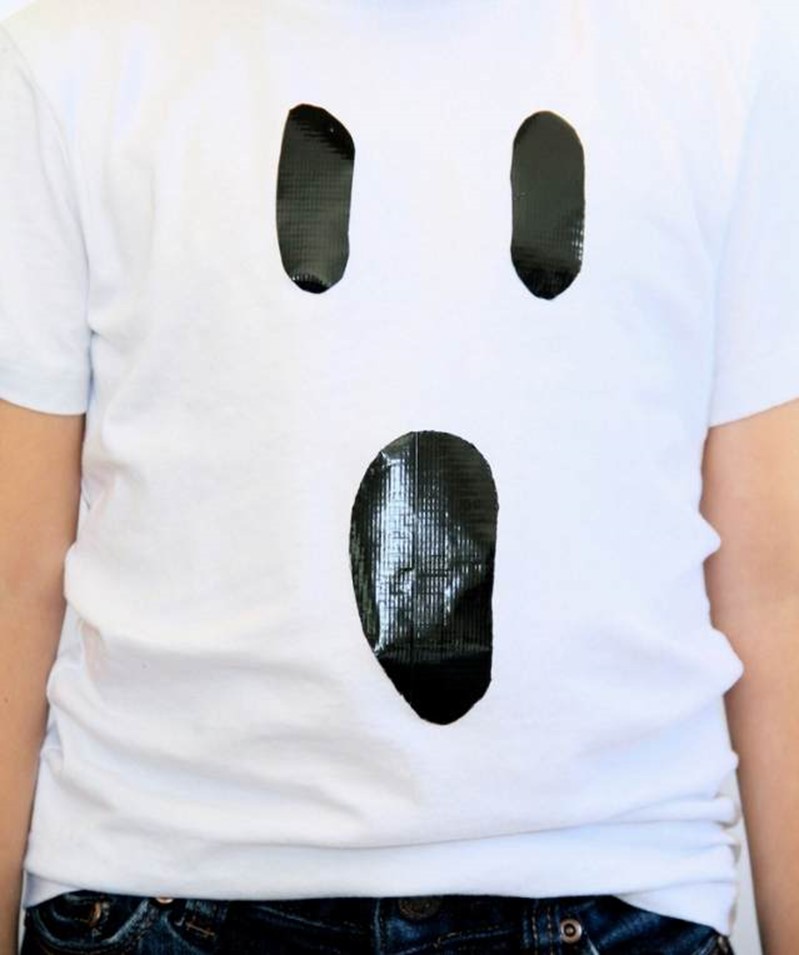 We need:

Wide adhesive tape;

Light T-shirt;

Scissors.

Cut out details of your ghosts (eyes and mouth, for example) from the adhesive tape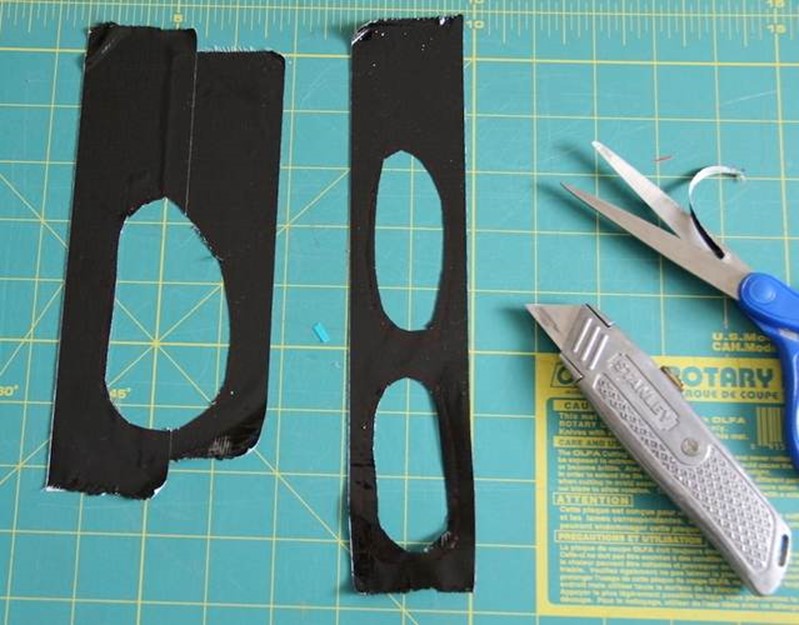 Carefully glue all the details to the T-shirt.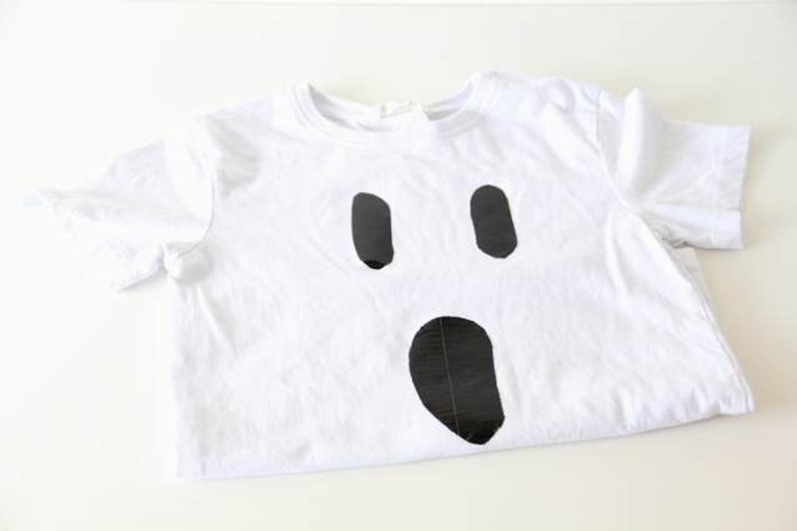 I hope you enjoyed these simple DIY ideas. Good luck!