37 Original DIY ideas for garden
Country house and gardens offer ample opportunities for implementation of the most unexpected ideas. In landscape design, you can create entire compositions of old unwanted things that turn into handmade masterpieces.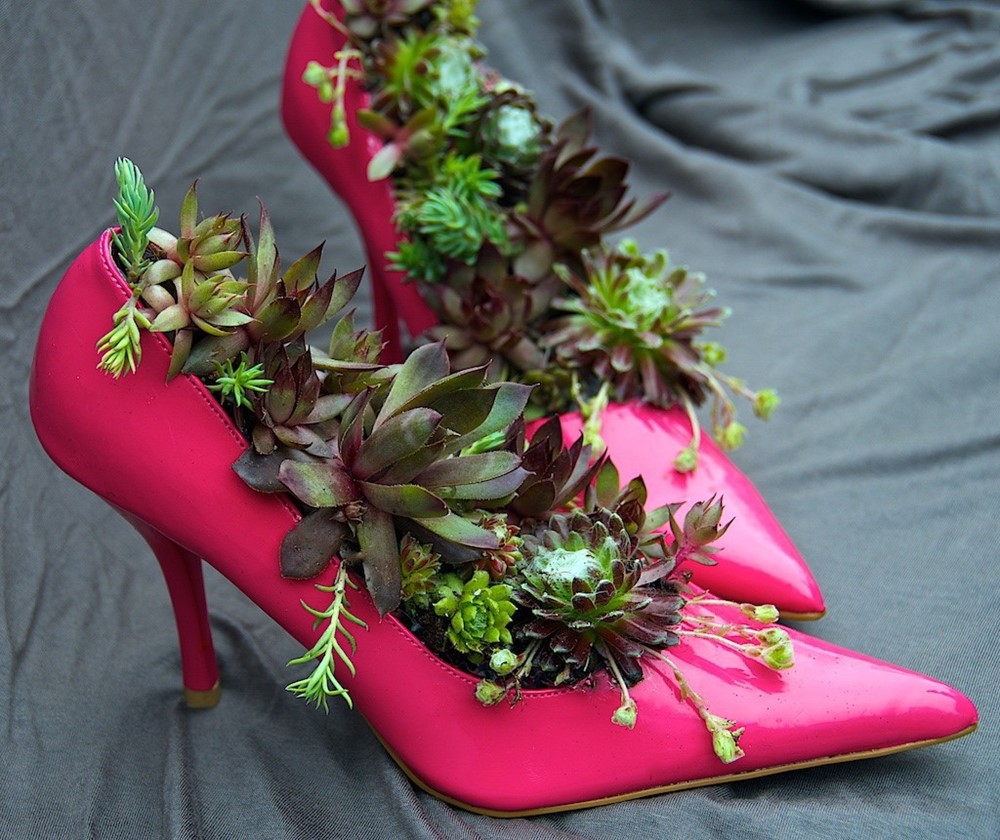 Lovely flower beds from scrap materials
Old stuff, a long time outdated, but carefully stored in a pantry or garage, can get a second life, becoming the original functional element of landscape design.

Originally designed flowerbeds always look interesting.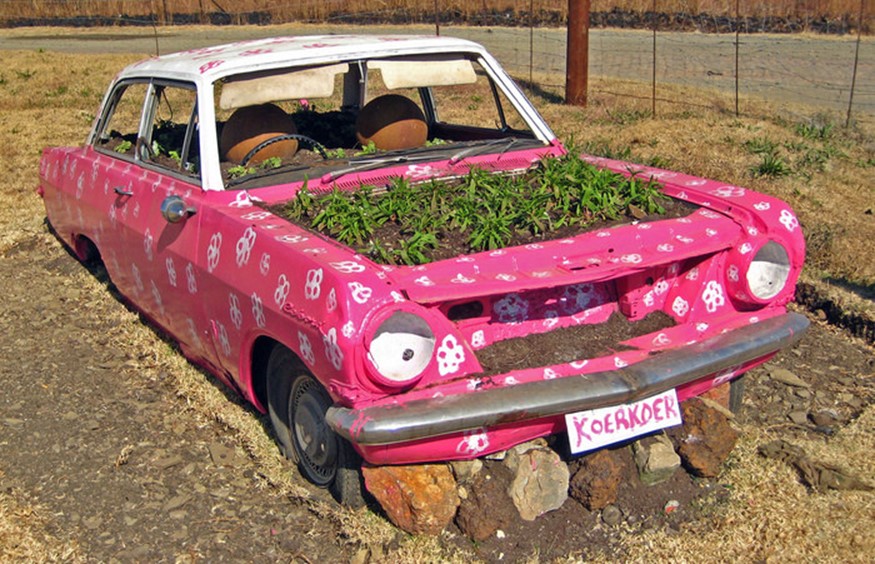 You can make nice decorating flowerbeds from scrap materials at minimal cost.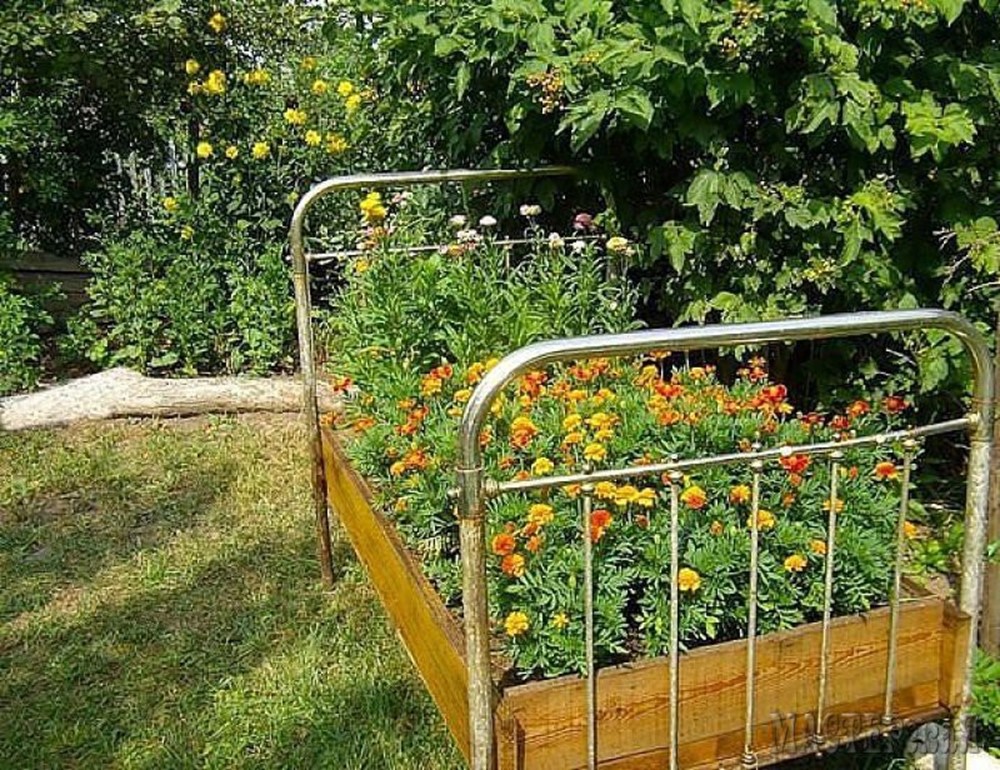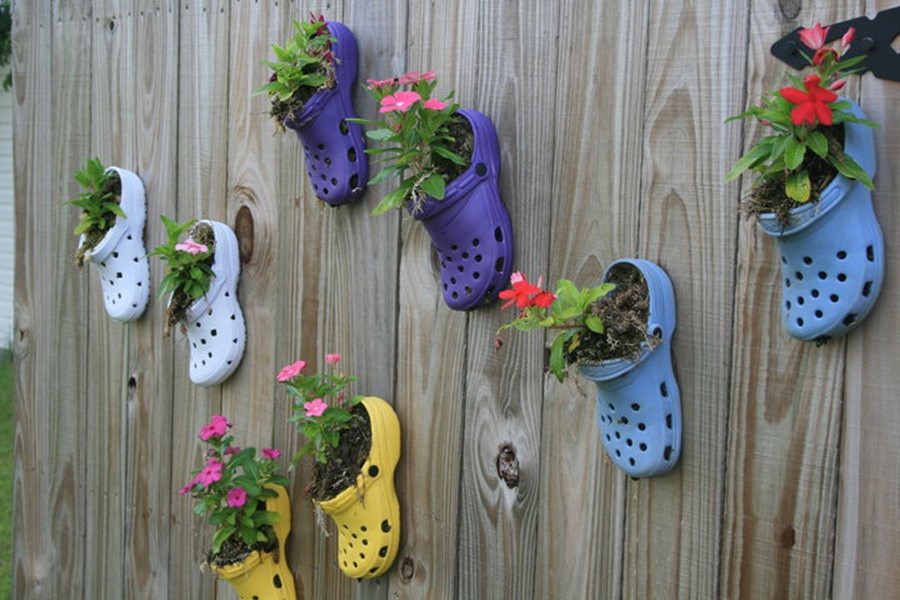 Vegetable flowerbed-spiral
Try the vegetable flowerbed-helix or vegetable with spicy herbs. This piece provides a different microclimate and soil types for different plant species. At the top center will be warm, dry and Sunny, the soil is well-drained. At the bottom is cool, humid and shadily. Thus, it is possible to choose plants that are well suited for each part of the spiral.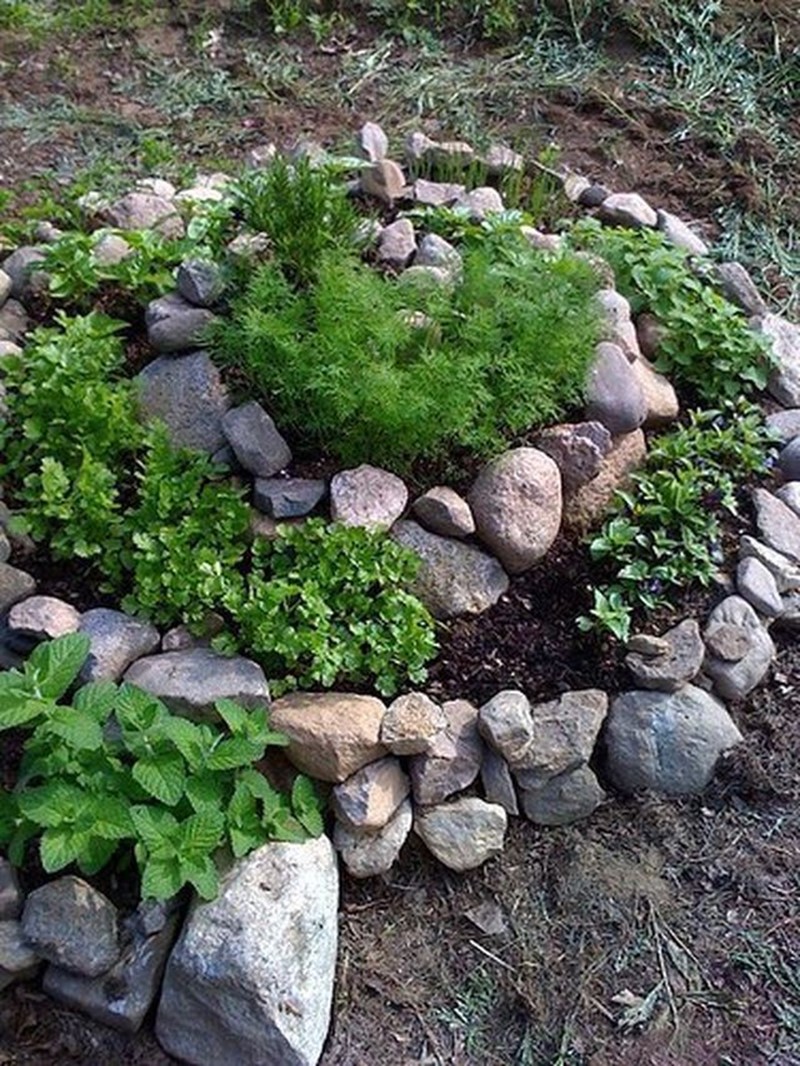 Crafts made from old and worn-out things
You can make a unique composition from old and trampled shoes. Only need to cut off the toes of their shoes to get something similar to the jaws, and then to put it in the little ceramic animal. In order to achieve a better effect, it is necessary to decorate with hay.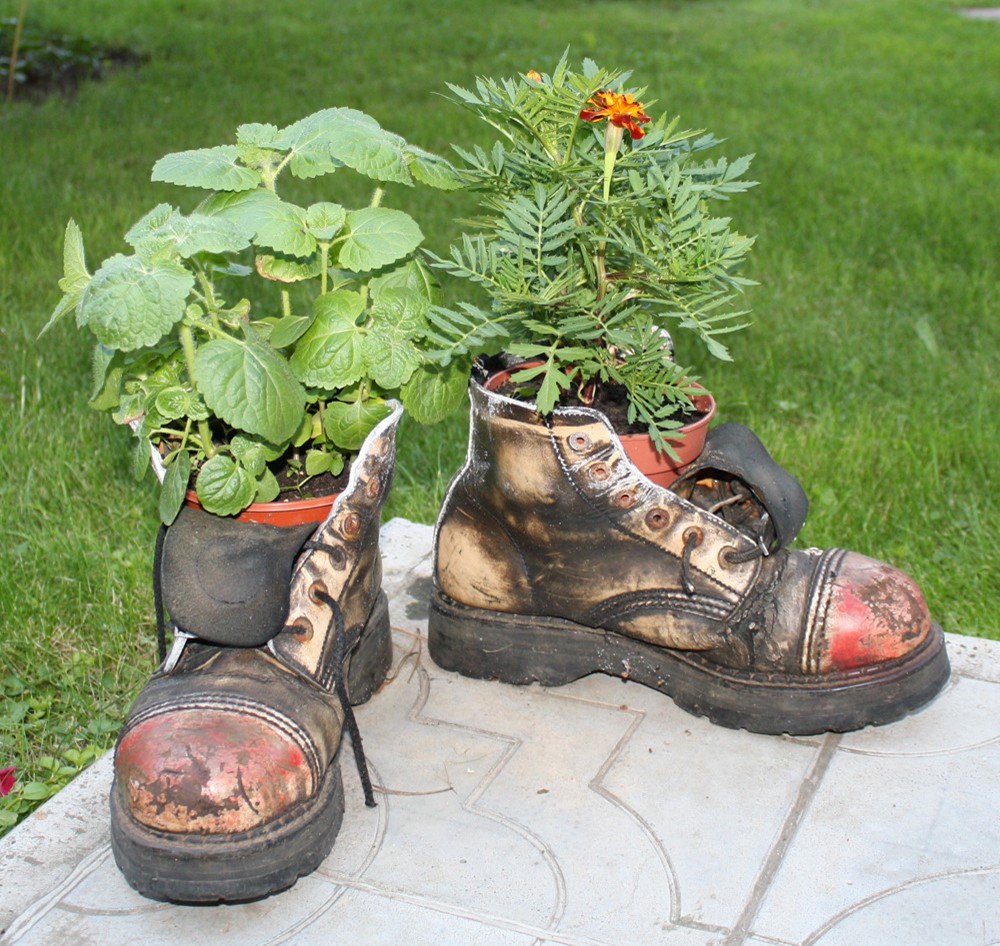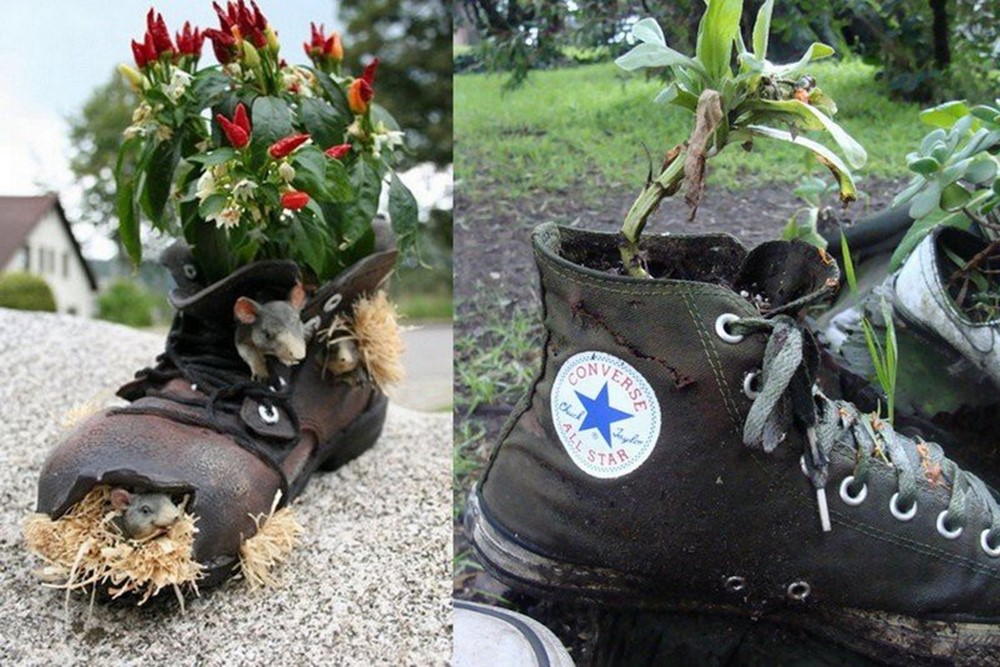 Glamorous tea for your garden
That's such an extraordinary kettle can beautify your garden.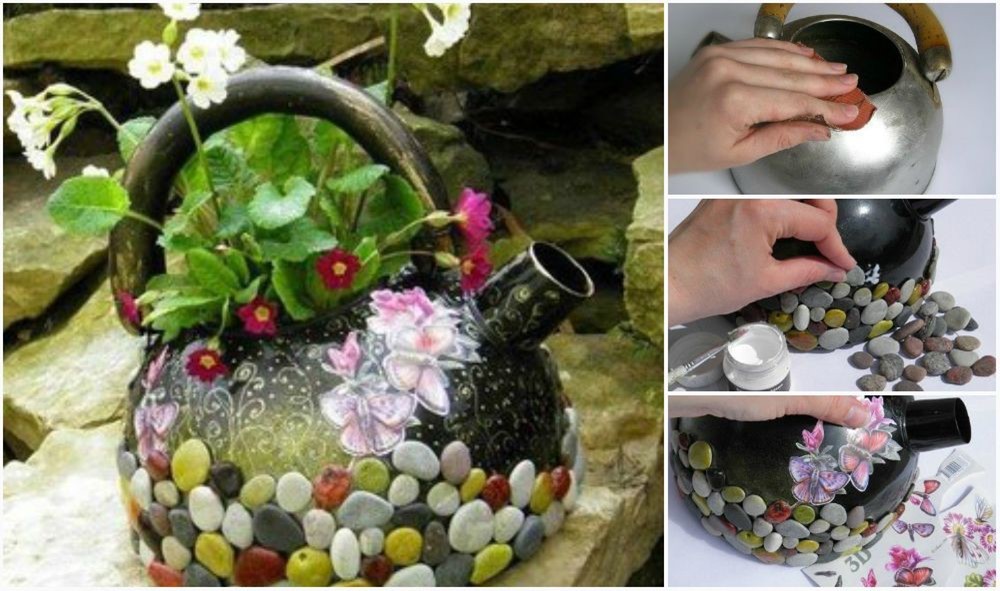 Generally, you can make the container for garden plants from almost any subject. For example, any old ball could serve as a basis for hanging planters: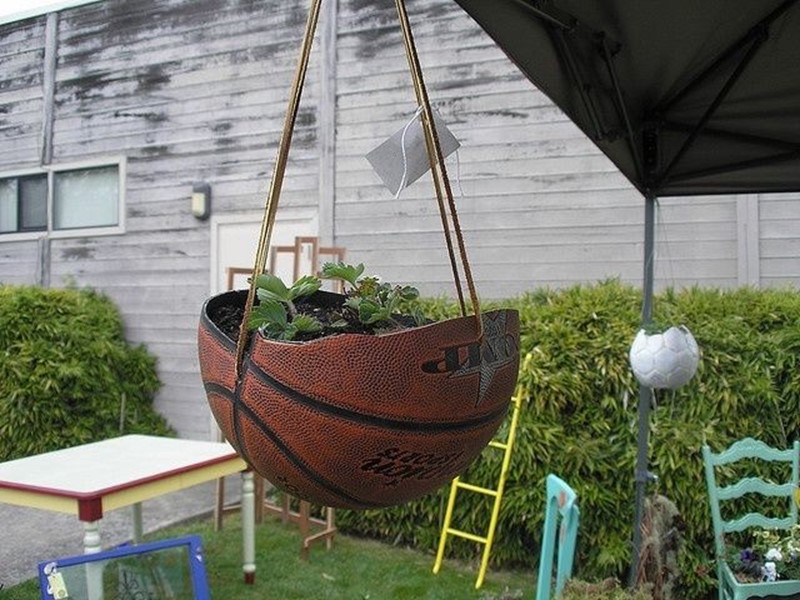 Old chandelier came quite spoiled? You can adapt it for planting climbing plants. For example, like this: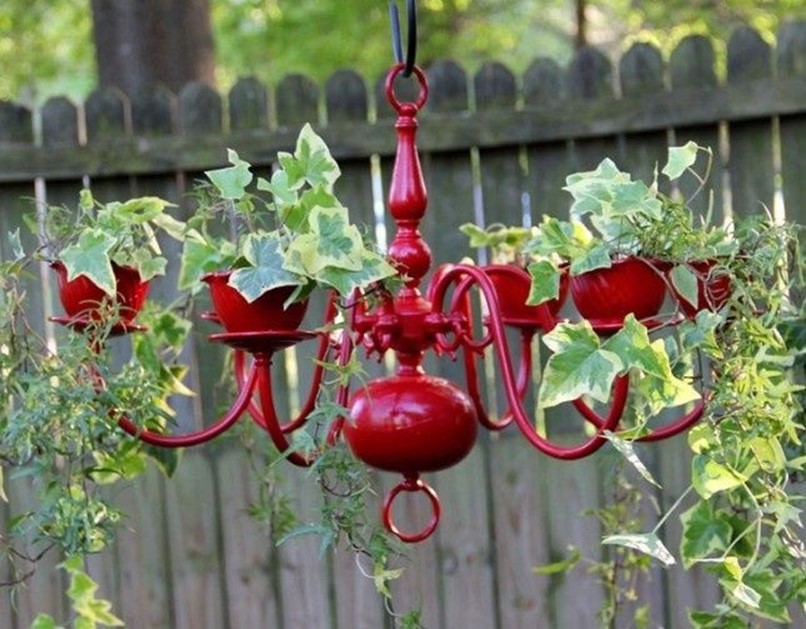 Garden lamp of empty glass bottles
On the contrary – it took the original chandelier or candleholders for holiday parties? Don't know about you, but I really like the idea of garden lamp, made of empty glass bottles.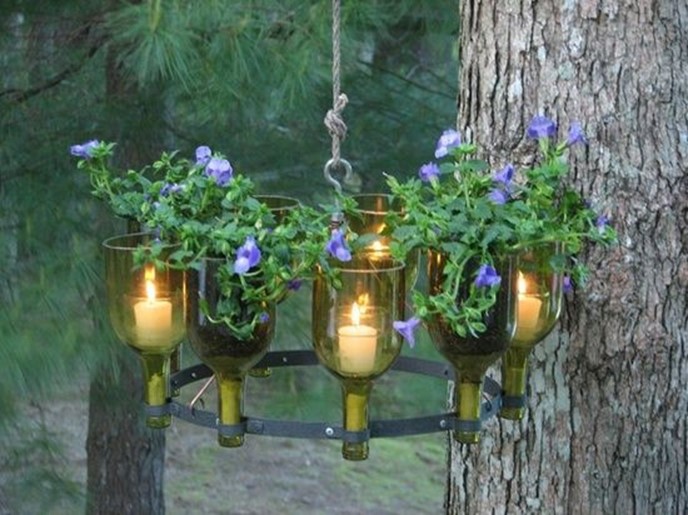 Buckets and cans, left after painting of a country house or garden buildings can easily be adapted as containers for flowers. And even streaks of paint on them will be a decoration!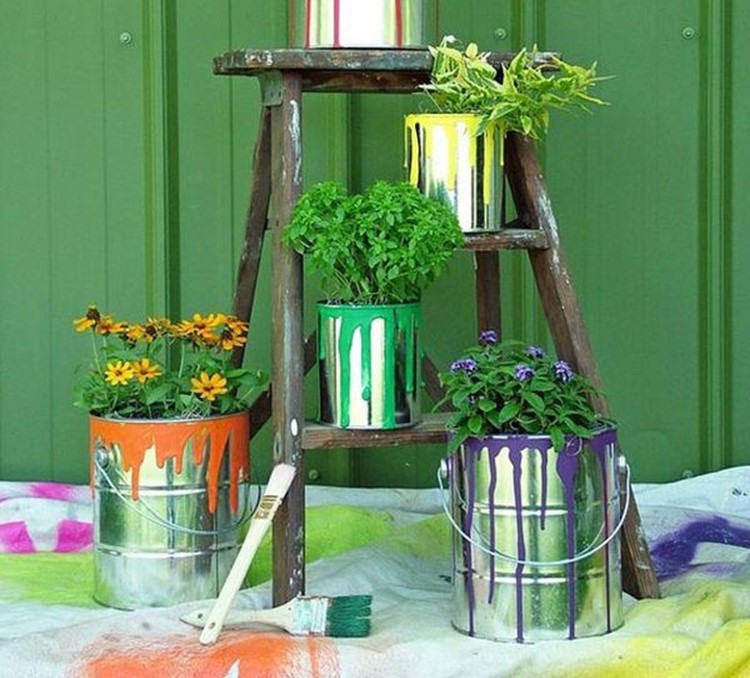 Gabions on the site
The construction of gabions does not require special equipment, skills, large capital investments, and the result, as a rule, exceeds all expectations.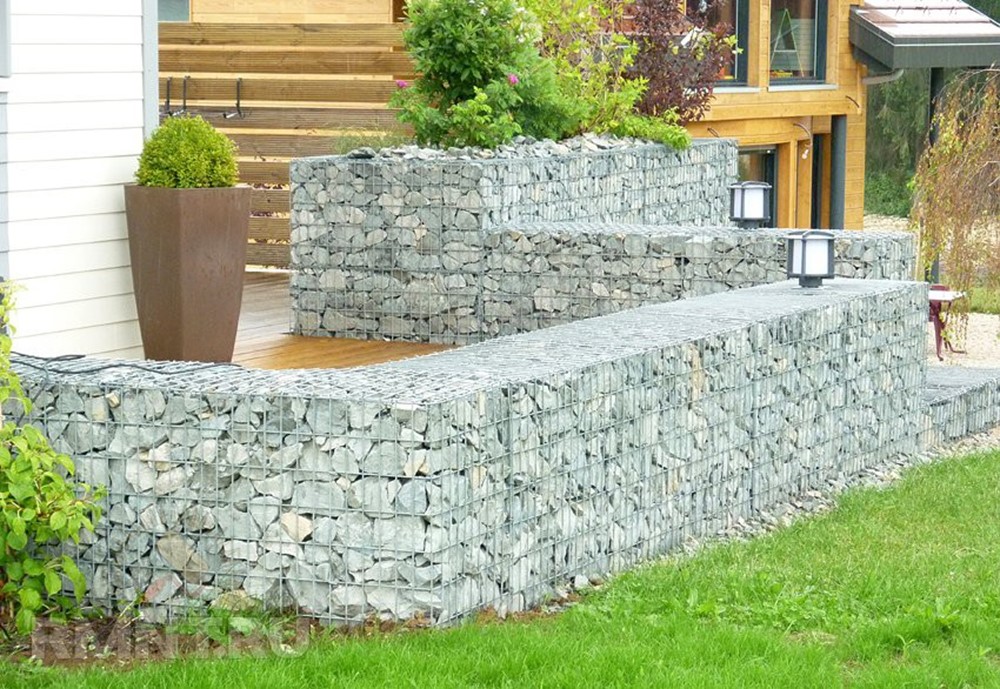 Perfect such a structure is suitable, if you need to zone the territory of the infield. For example, to separate the sleeping area from the working or to form a corner directly at the house, in the form of a patio.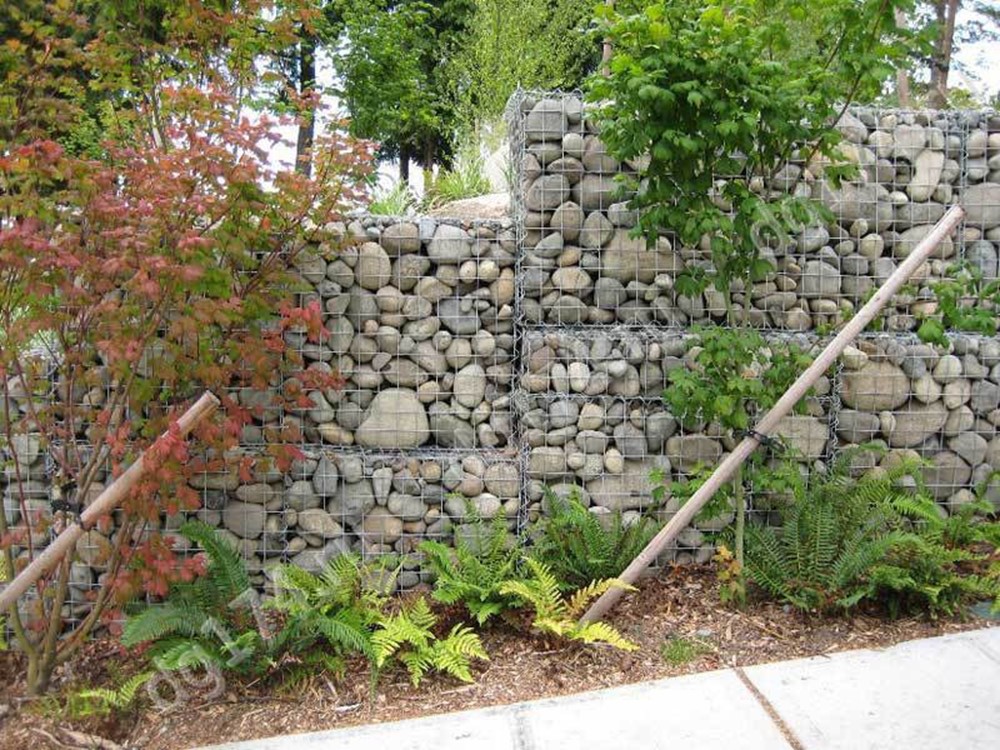 In the form of gabion you can build a garden bench, stands for flowers and so on. Field for the imagination here is unlimited. In fact, gabion is a structure of metal mesh of the desired shape, filled with stones.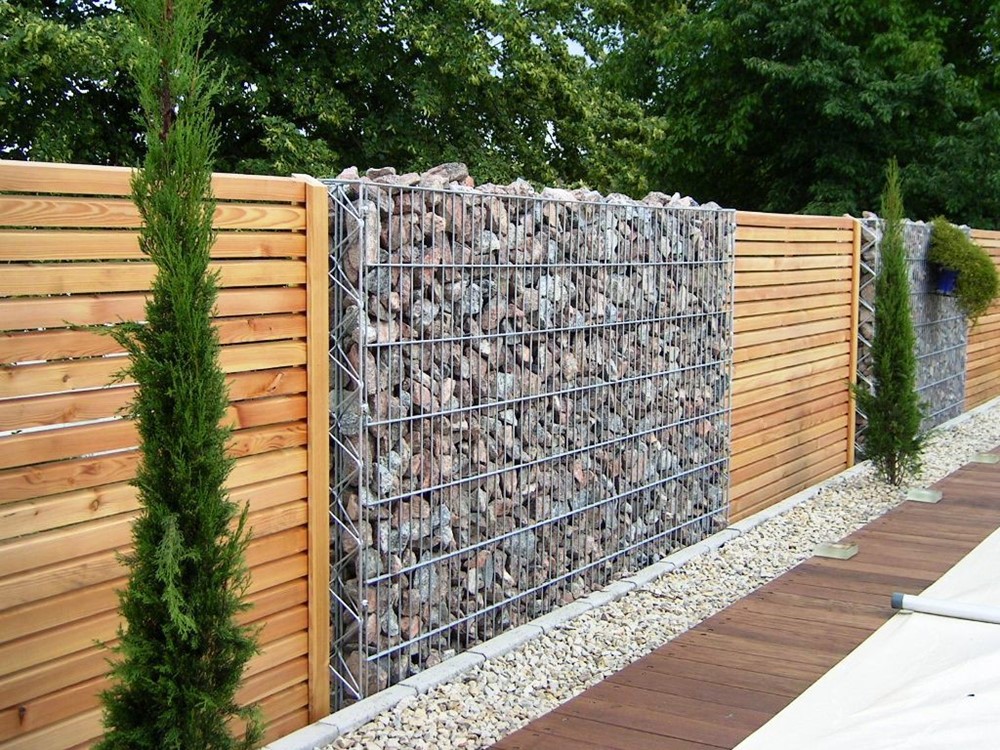 Original design solutions allow you to create unique gabions that are distinguished by their durability and aesthetic appeal.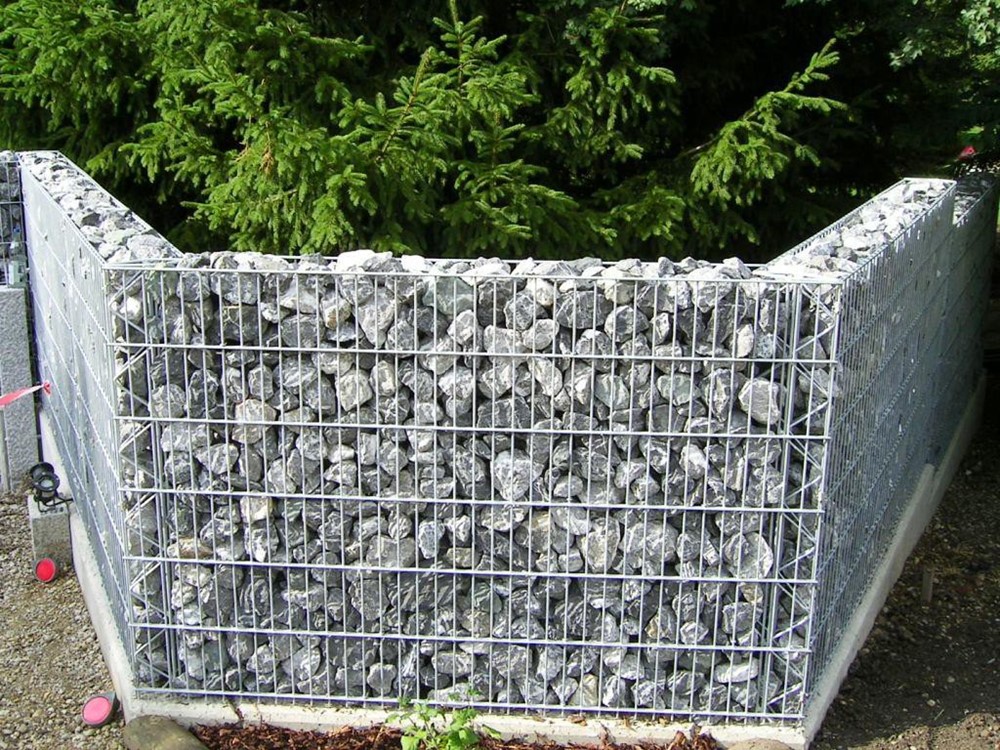 The greenhouse from old window frames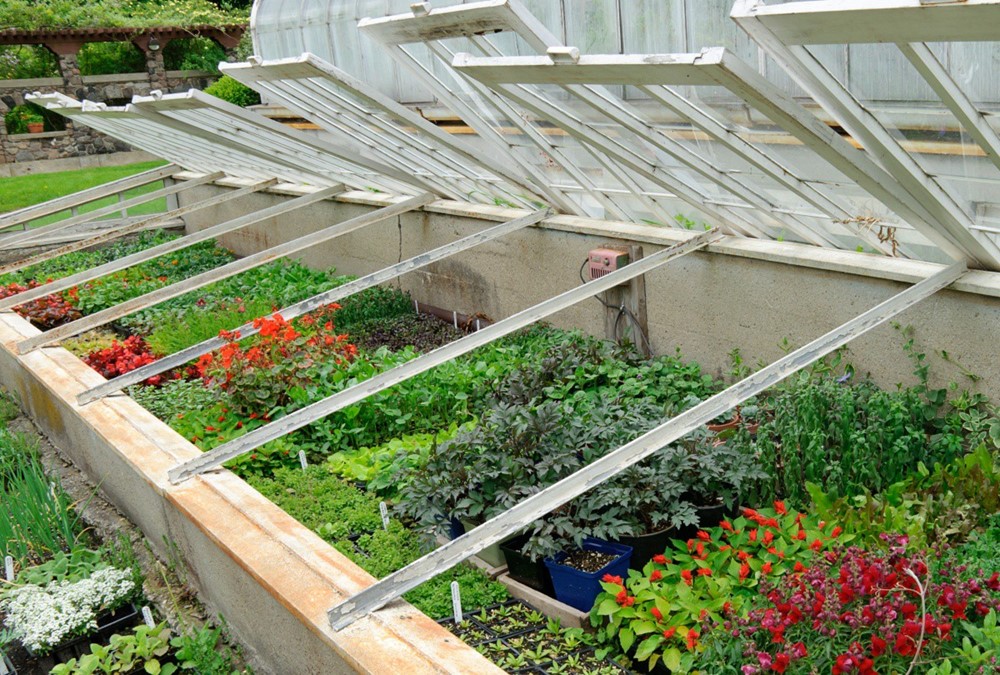 Sink to testify
Great! Barrel and shell – get the original suburban sink.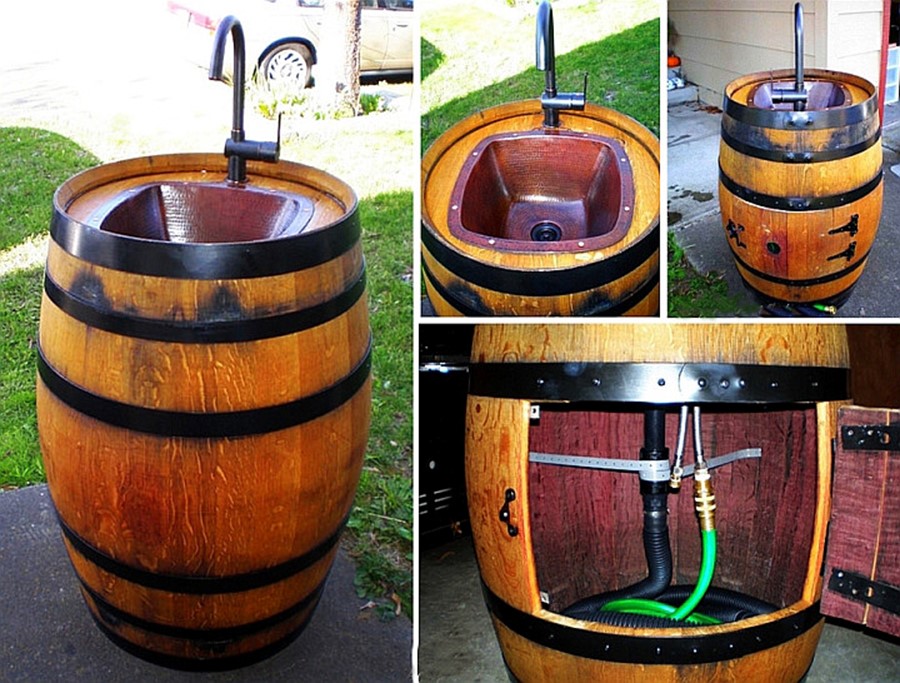 The original idea
For lovers of country inventions and unique tricks.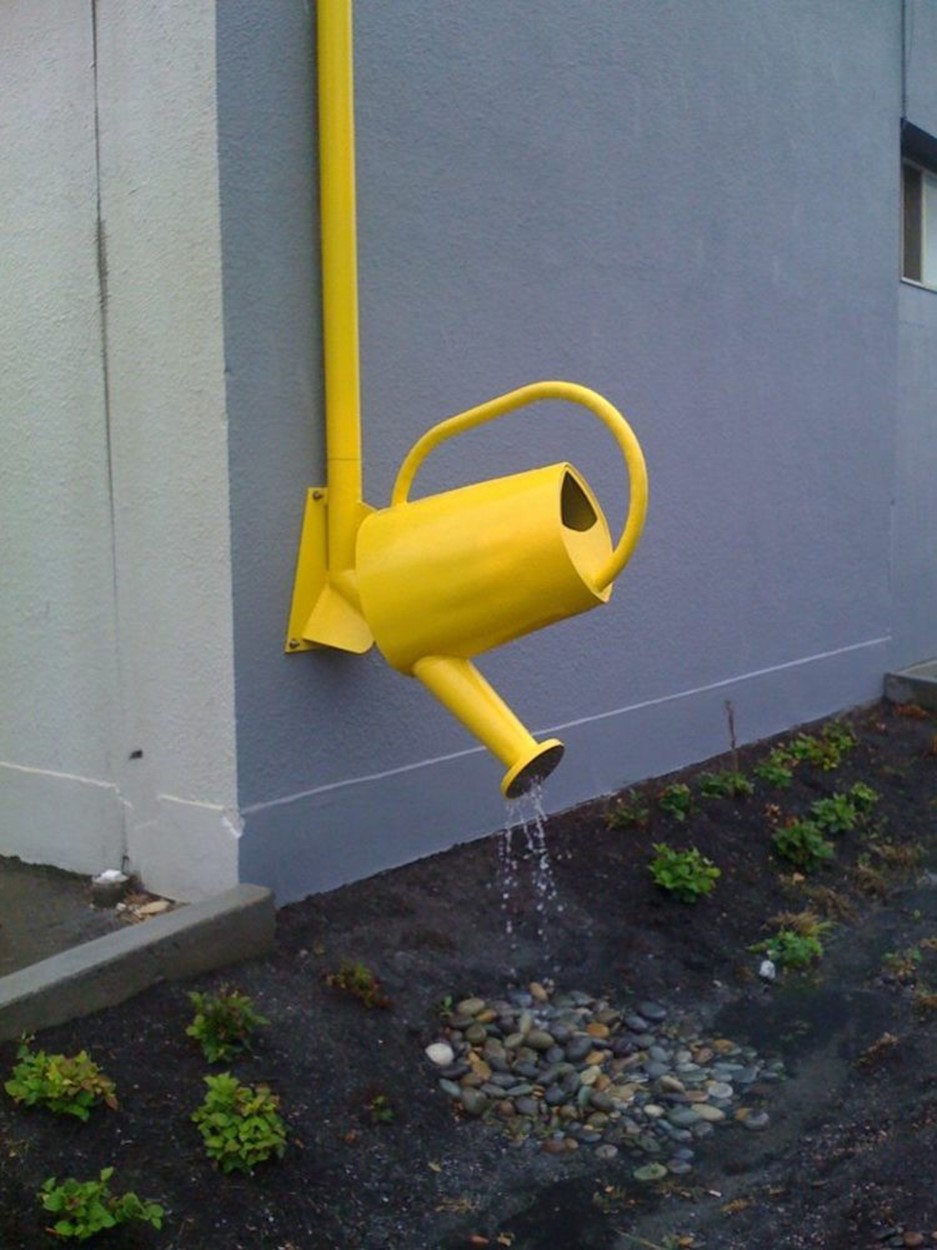 Inventory in a new role
Do not rush to send to the dump rusty rakes and shovels – look what a masterpiece you can create with a little effort and imagination.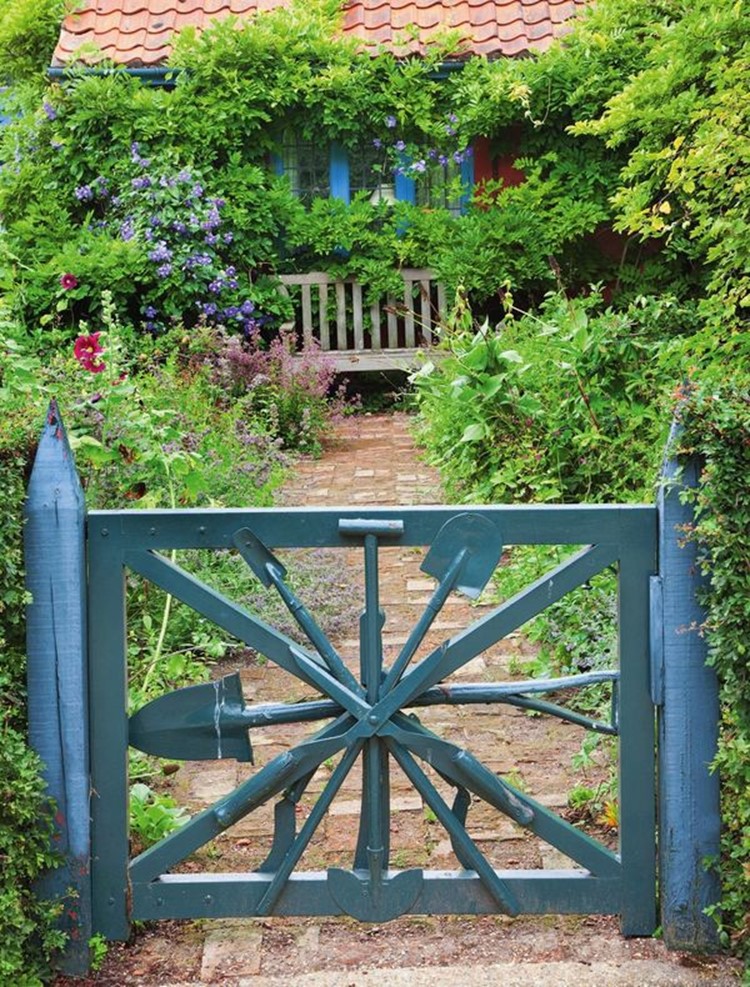 And here's another idea for wickets from old gardening tools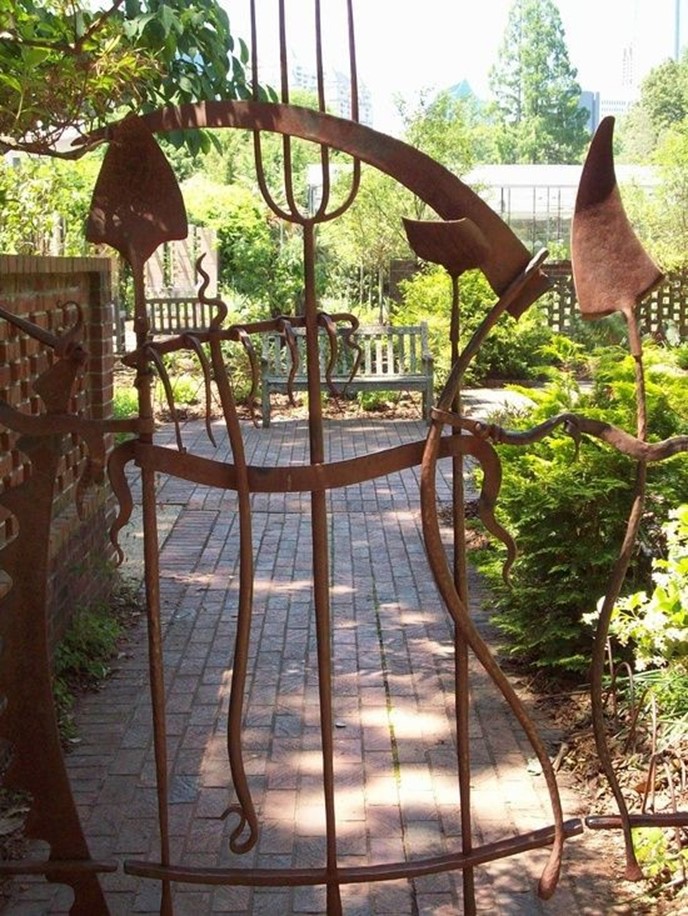 And how about this variant of garden sculptures made from… shovels!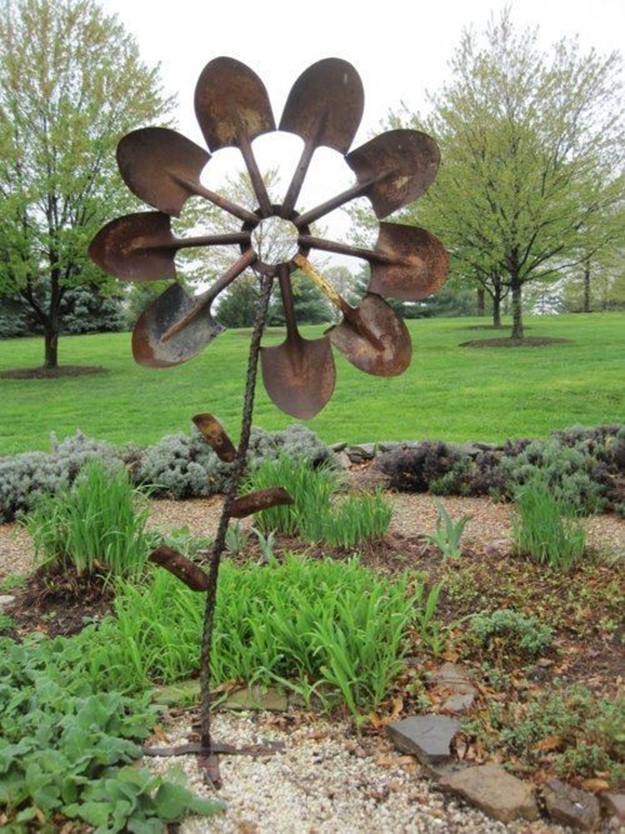 Door handles
From Ceramic door handles you can make nice accessory for a flower garden or decoration for support herbaceous perennials.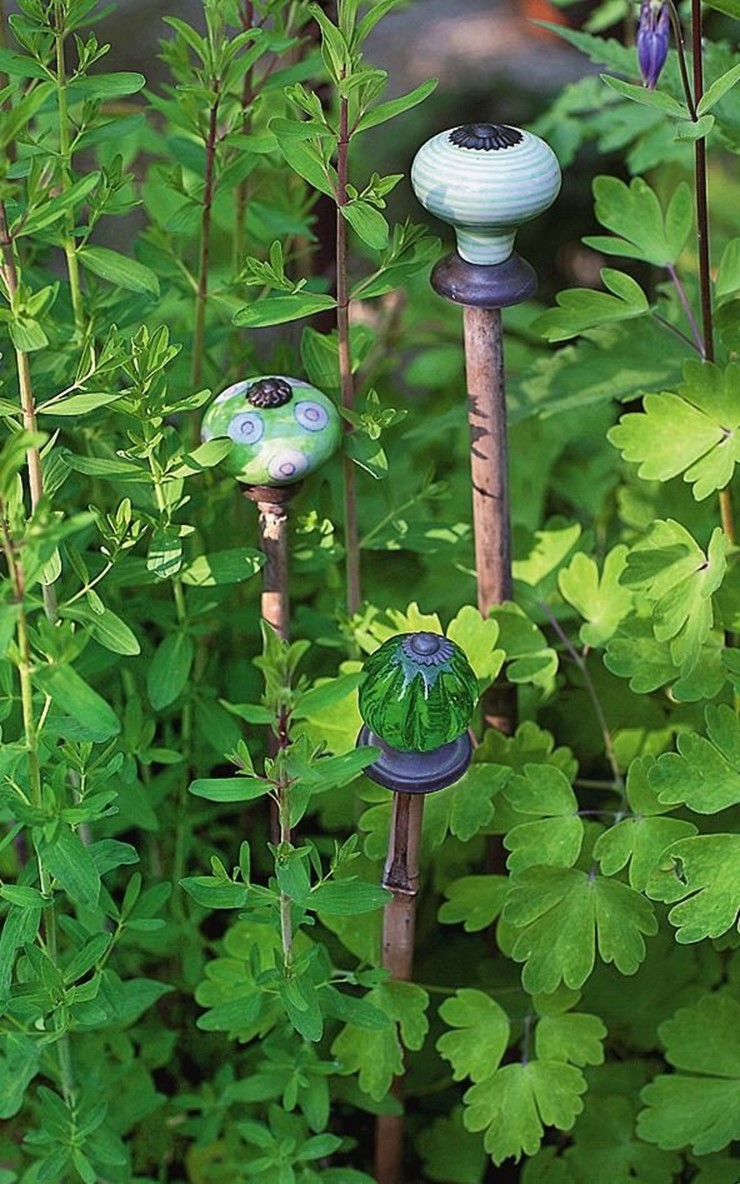 Rustic furniture made from wooden pallets
Previously, they were only used for transporting goods. Now creative designers are increasingly making the various pieces of furniture.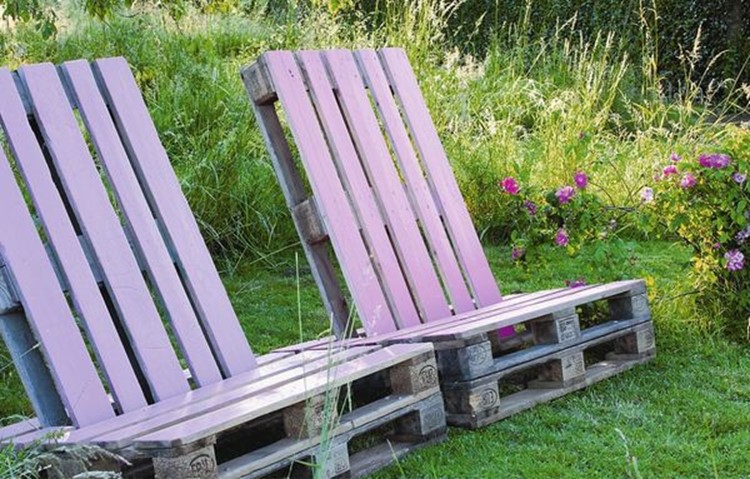 Look at these handmade masterpieces from the pallet, which you can easily decorate your country house or even home interior.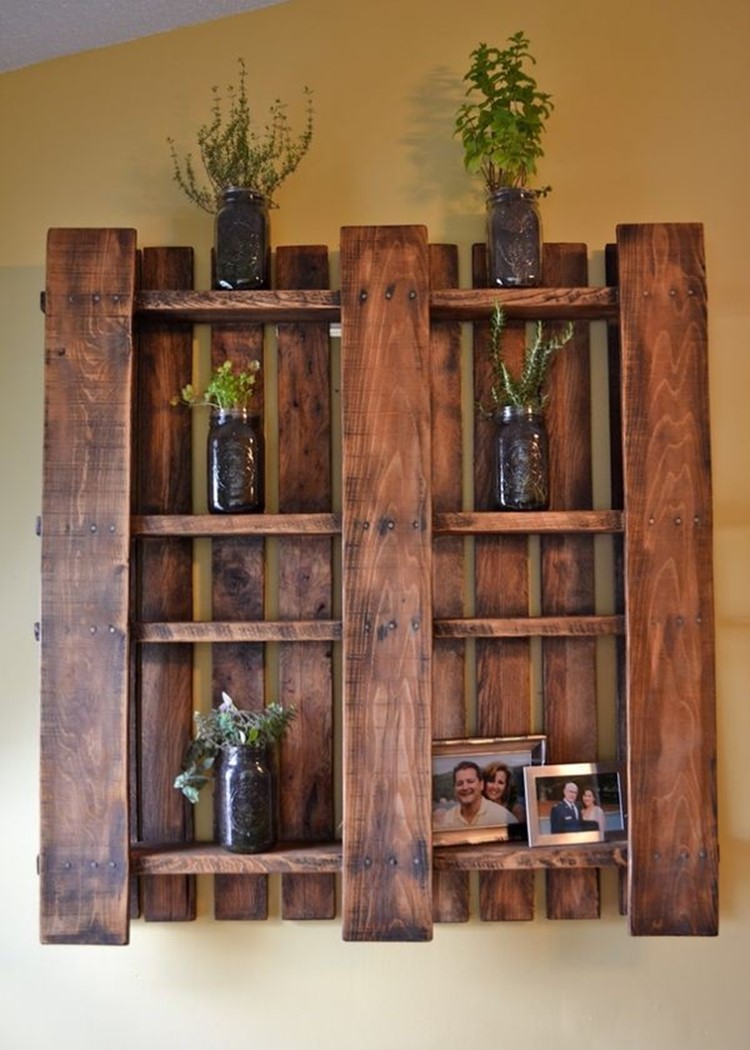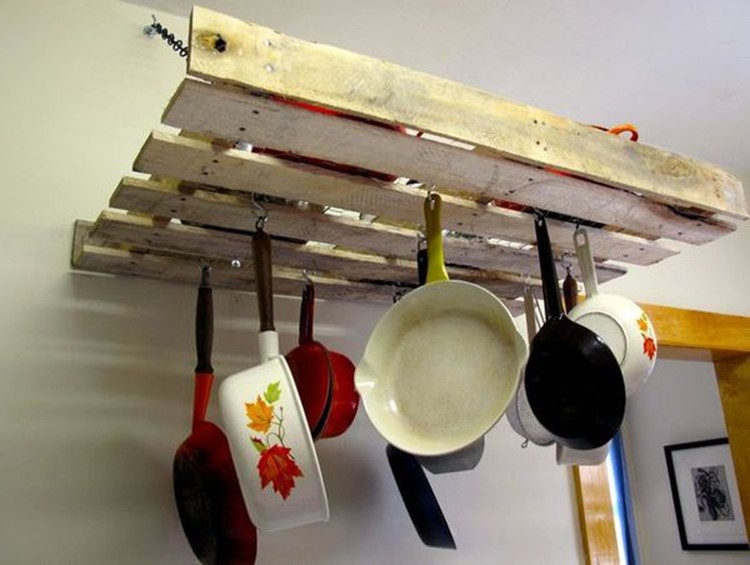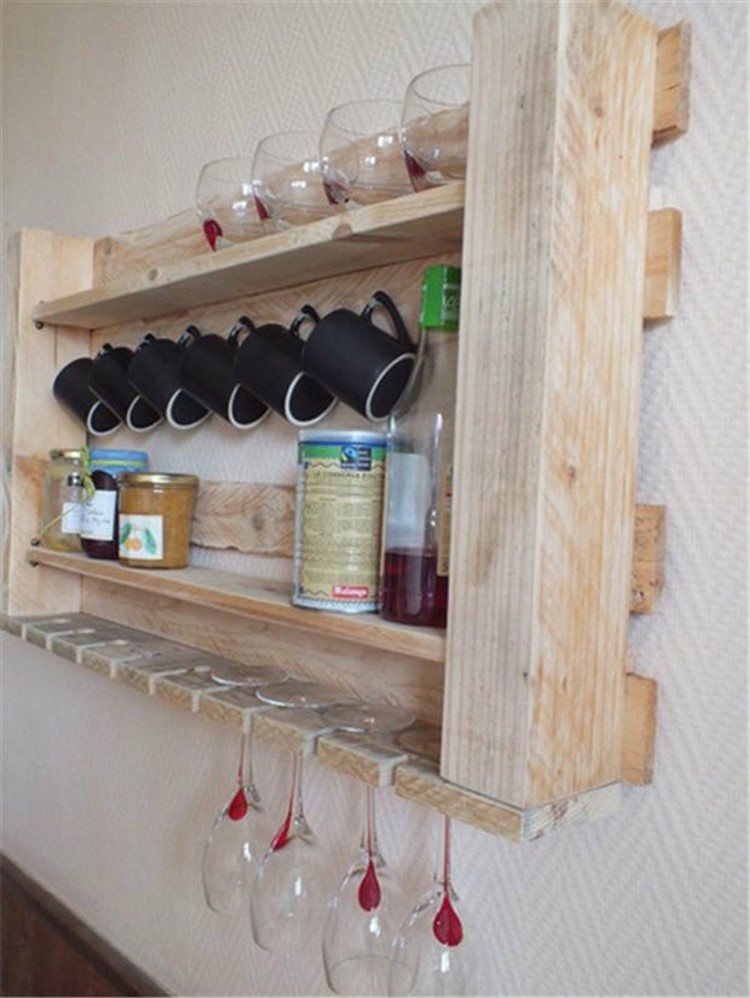 A gazebo in the manner of a wigwam
Yes, these things will transform your garden beyond recognition, making it a true green Paradise.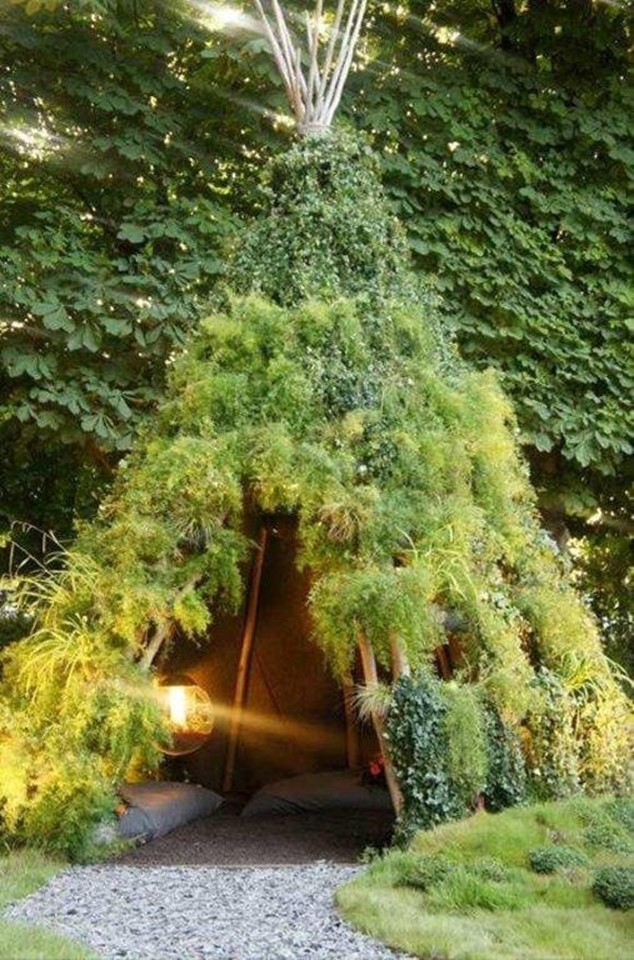 Vertical row tapered with a device for watering.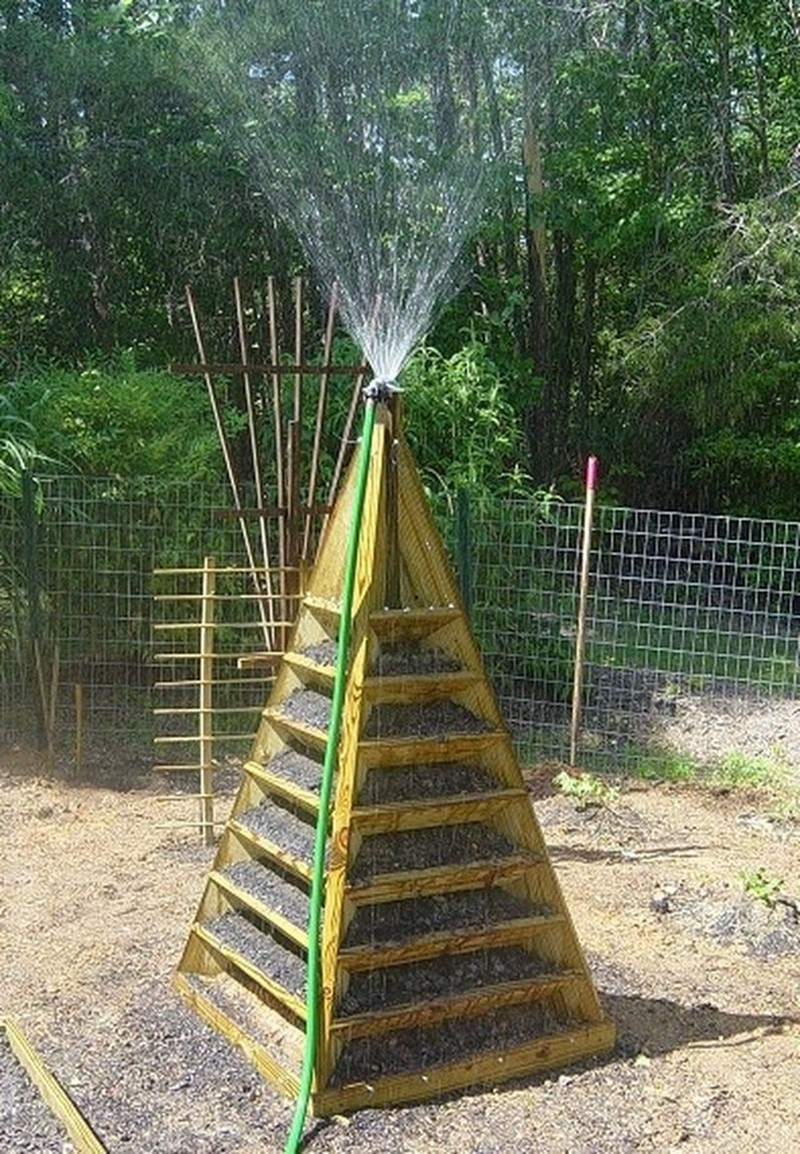 Garden paths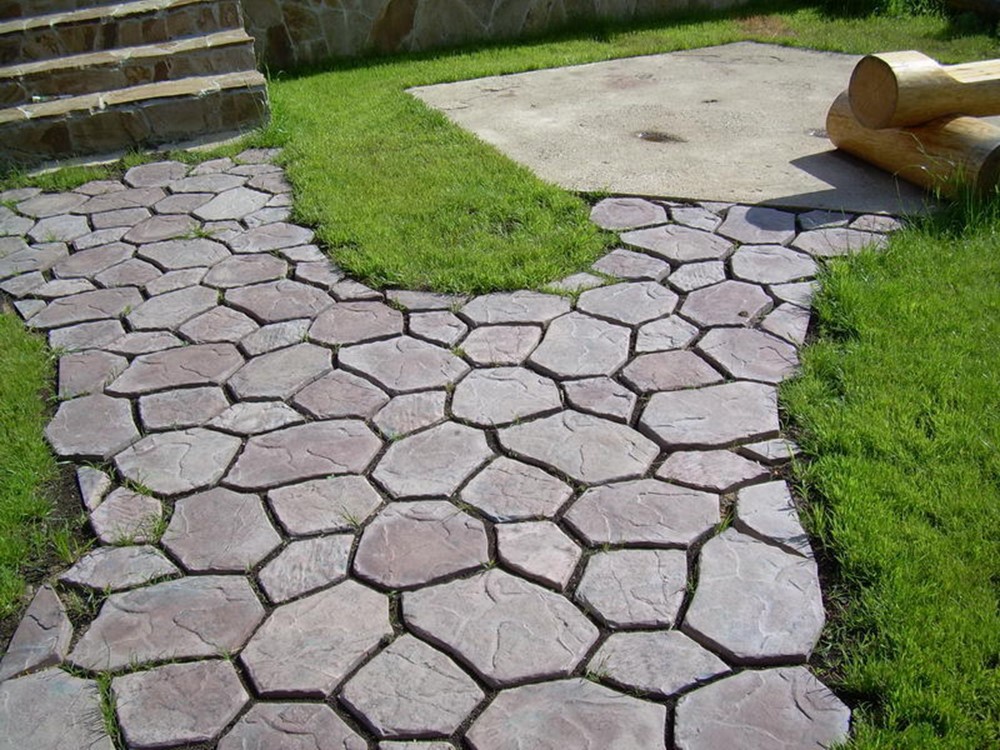 Mosaic stone
This variant of the arrangement of the garden path will require a considerable amount of time and effort, but the result will be beautiful, durable and unique, that would be worth of all the effort.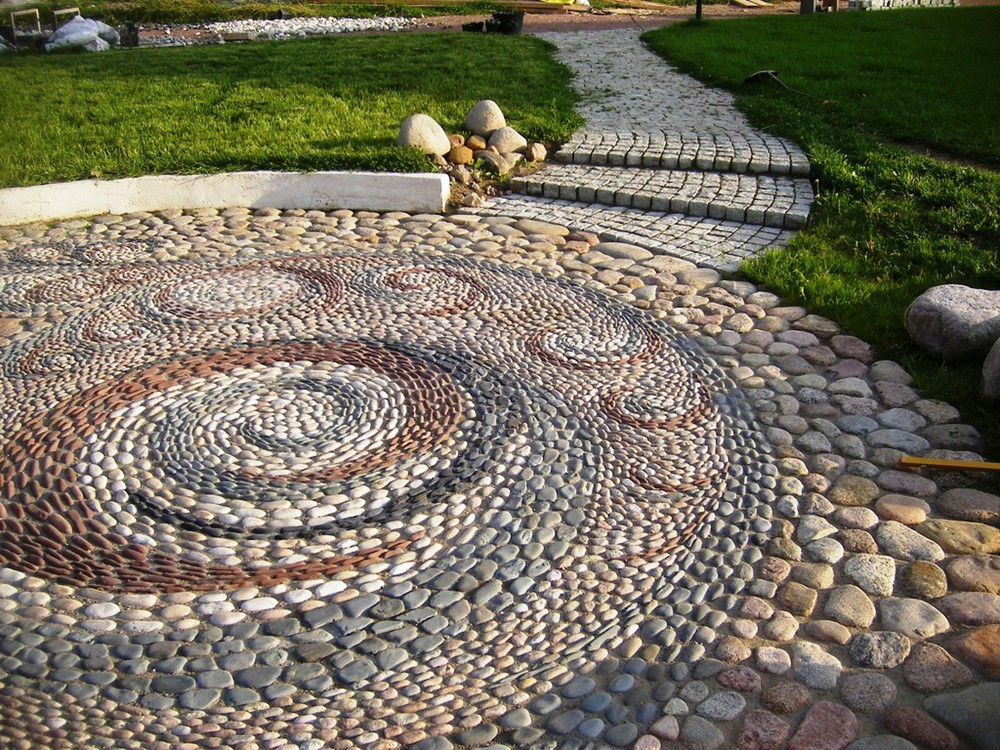 Pebbles
Perfect solution for those who want to move into their garden a piece of the beach – pebbles. It is possible to lay out unusual compositions, or just to fill up the track.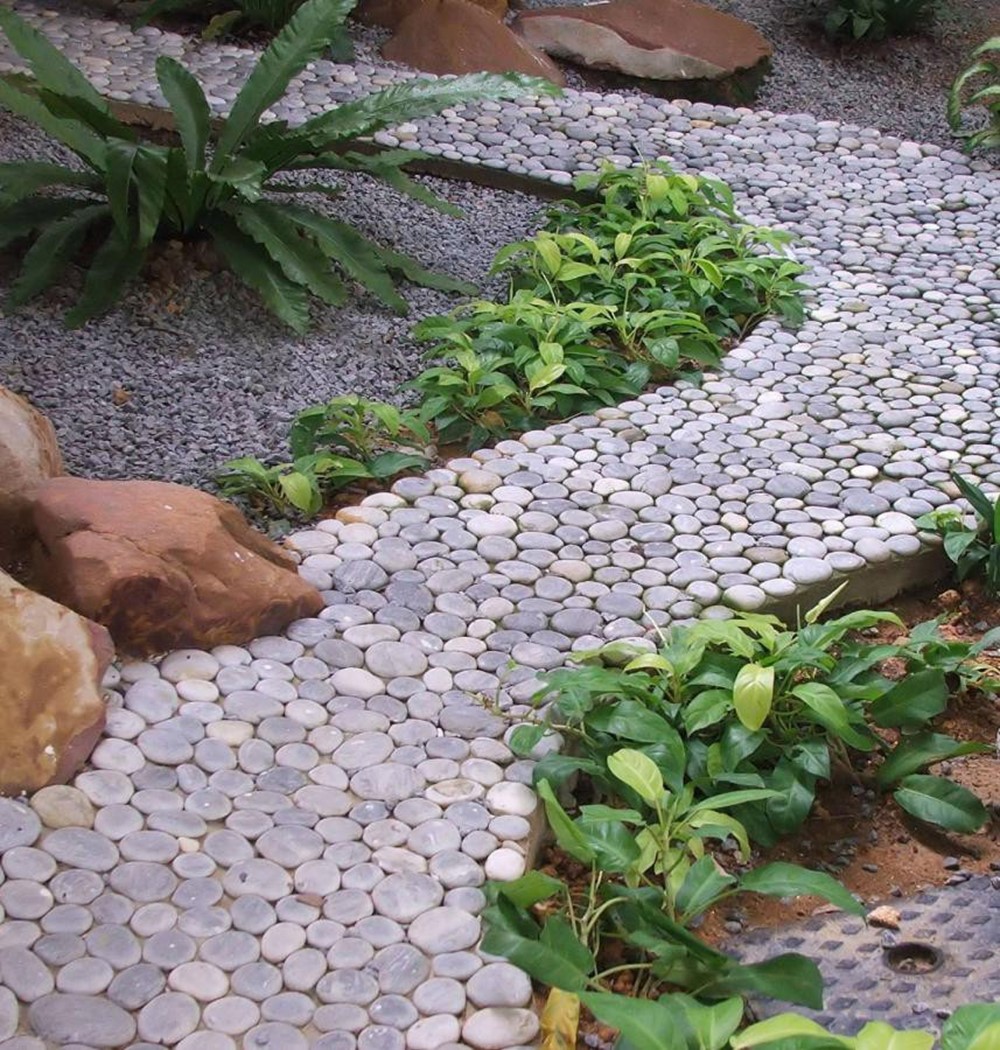 Garden path from wood saw cuts

Garden path from wood saw cuts looks so natural and cozy.