How to make handmade leather journals with their hands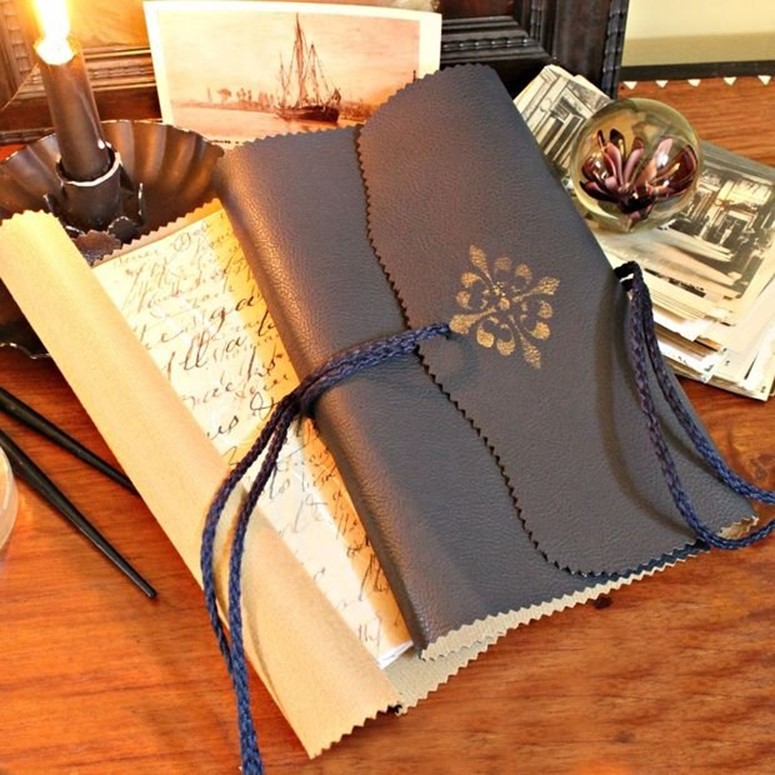 Handmade notebooks with leather cover look impressive. Such a planner is hard to find, and its price will be high. But you can make handmade leather journals with their hands. You can choose the colors of the pages and cover, printing, dimensions and shape.

Materials

To make handmade leather journals with leather cover we need:

blank sheets of paper;

Сraft paper with print;

thin cigarette paper print;

a piece of natural or artificial leather;

gold paint for leather;

stencil;

shaped scissors;

ruler;

a pencil;

lace in the tone of the leather material;

glue for paper;

brush;

a cotton ball;

a needle and thread or sewing machine.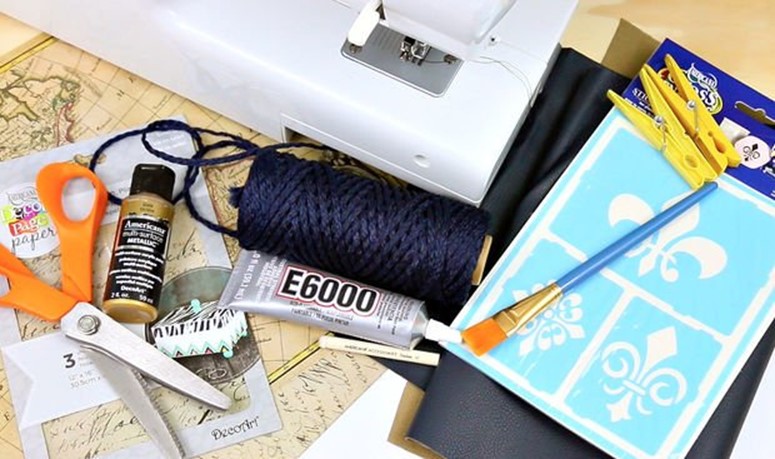 Step 1. Clean sheet of paper fold in half and lay them stacked on each other. At this stage you can put the heavy book on them.
Step 2. On the desktop, lay the material for the cover face down. One of the sheets attach to it, departing from the edge 1 cm (2/5 in), and circle. From the rectangle set aside a length of the height of paper stacks. On the same line again circle the blank paper. Again sideways from it put a half or a third of the width of the notebook pages.


Step 3. In the end, you should have a rectangle from the leather. Cut it out with figured scissors.
Step 4. On the edge of the cover from the front side apply a strip of gold paint. Blend the edge of the transition. First with a sponge and then dry brush.
Step 5. On the part of the cover, which will close the journal, overlap apply print with gold paint. Use a stencil to make clear picture


Step 6. Expand one sheet of notebook and cut the same rectangles out of craft paper or cigarette paper.
Step 7. Printed blanks put on a sheet of white paper, and sew them exactly in the middle. Each of the resulting parts fold back in half and place one on each side of the white pages of.


Step 8. Hold the notebook pages with clothespins and use glue for the binding. When it dries, put them on the cover, previously having put another strip of glue. Using clothespins and books fix it all and leave to dry.


Step 9. Basically, our handmade leather journal is ready. You need to make the holes for the lace, cut the lace, tie the ends and run them through.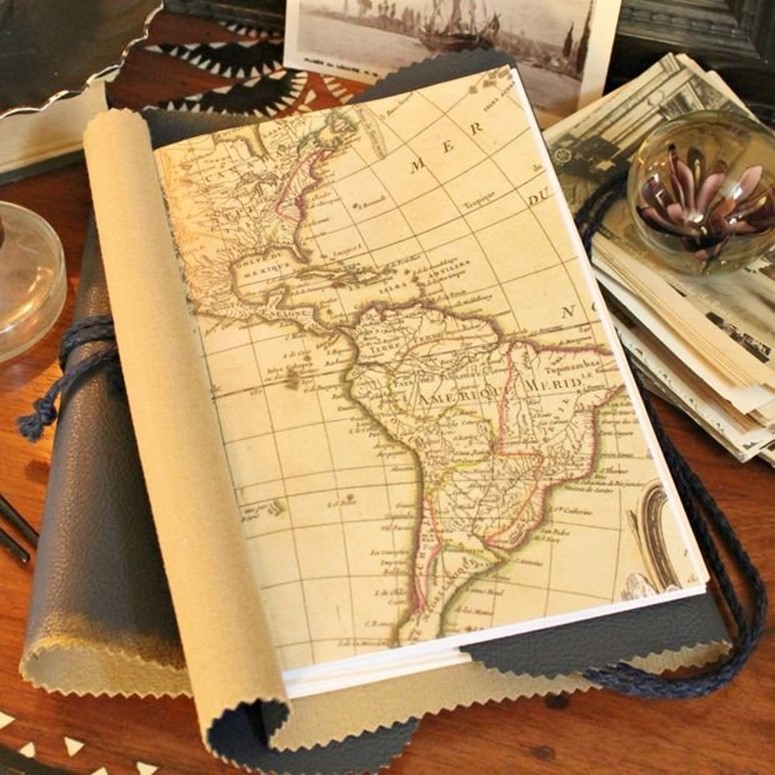 This notebook is perfect for a creative person. You can keep it or give to a friend.