What can be made out of wood: a few ideas
A lot of different things made of wood: even USB drives, flashlights motorcycles.
Our craft blog wants to introduce you to some of the most creative works made from wood.
Wooden mouse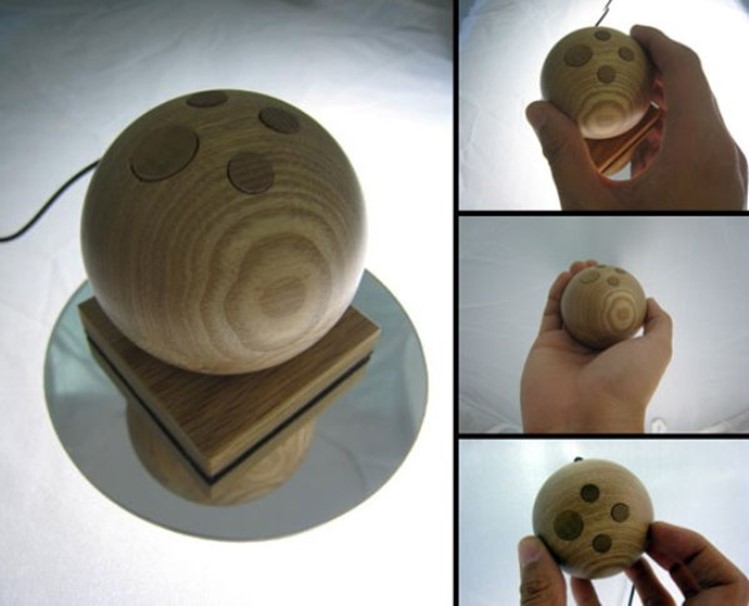 Hand-made from chinese white ash, wooden computer mouse has an original design, resembling the planet Jupiter, whence its name Jupiter Mouse. The author of this work the company Actbrise Electronics, and the weight of the mouse 92 grams, including the cord.
Wooden MP3 player in the form of a small camera


Wooden mini-camera was made by hand. This camera has a built-in player Motz Music Box, which allows you to listen to music in MP3, WMA and OGG. The price of this gadget 40,000 KRW (about $43.50).
Wooden Vespa scooter


Created by the portuguese master of all trades Carlos Alberto this wooden scooter named "hornet" boasts extraordinary design and round lines.
USB flash drive in a wooden clothespin


This flash drive can be easily attached to clothes, and it will serve as a fun decoration for both men and women. It is the totality of tradition and modernity.
Wooden computer

The author of this project Marlies Romberg. The young designer, who does not support the use of plastic to create computers, decided to make something from wood. Even mouse and monitor were created from the same material. Wooden keyboard was built into a wooden table. The author calls his project "Dear Diary 1.0". The computer supports both Windows, Mac and Linux.
Wooden mobile phone


"Maple phone" is the idea of the Korean artists: Hyun Jin Yoon and Eun Hak Lee. This wooden mobile phone is a concept with touch-sensitive buttons, and camera.
Wooden player from Audiowood

The official name given to the product is "The Audiowood Barky Turntable". The company has released a limited edition of these players. The unit itself is made using high quality materials: the main component is made of ash and other parts from well-known brand Rega, including a stand for plates, made of solid glass.
Wooden bike


This bike was created by student Marco Facciola (16 years old). He came up with this vehicle, to run after-school job. He needed to devise an interesting project, and since from childhood he was fascinated by the work with wood, Marco decided to create a bicycle. He didn't use metal parts att all – every parts made of wood, including the circuit. Details connected by glue.
Wooden laptop case


The designer of this project Rainer Spehl. His laptop case has a magnetic closure and a leather lining. It's perfect for Apple MacBook and 15-inch MacBook Pro.