This ornament can be hung under the ceiling, on the door or on a wall, and put in the center of the table. In addition, this is a great christmas gift idea!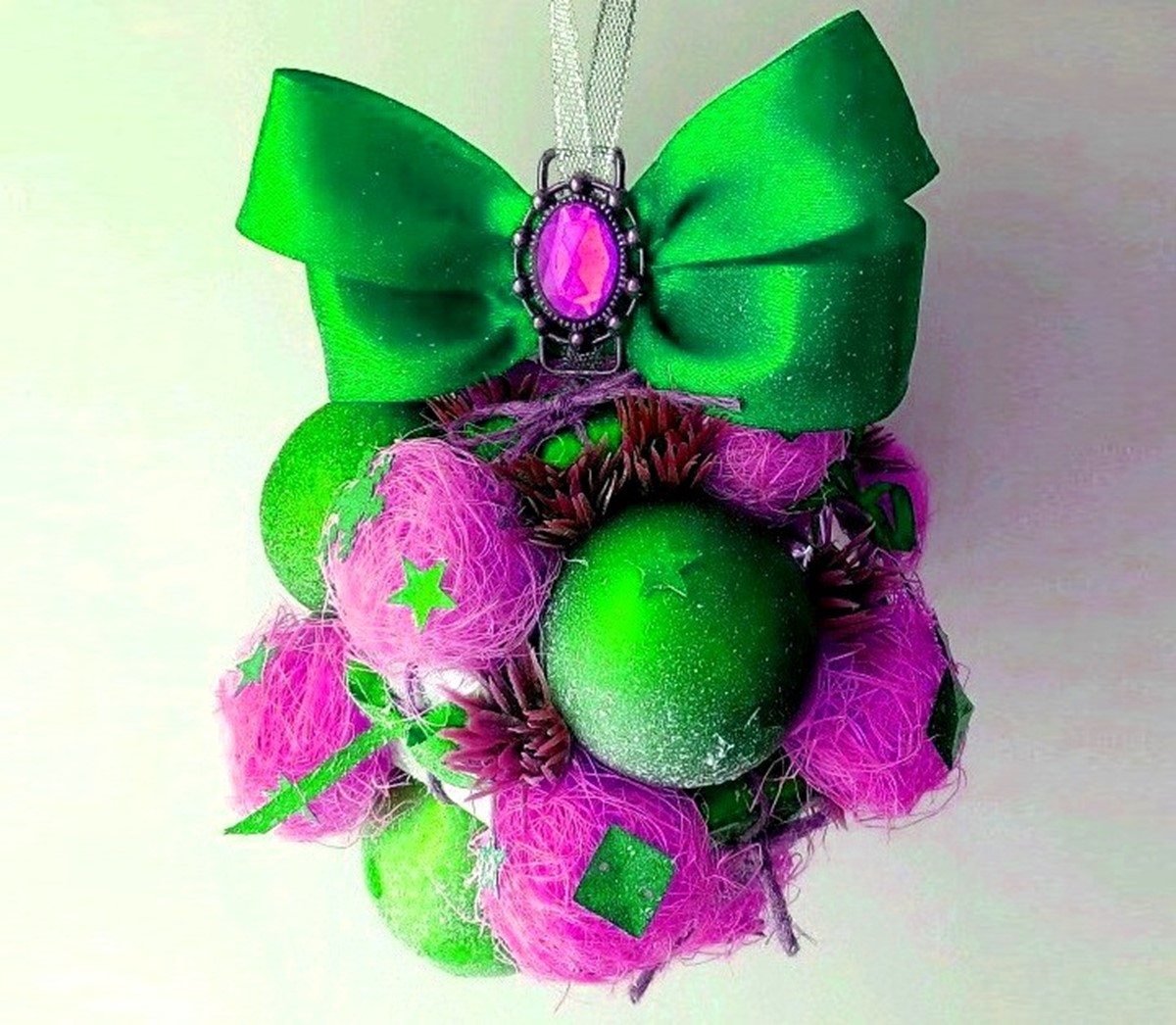 What do we need?
five small plastic Christmas balls
decorative straw or balls of yarn
satin ribbon
bumps
Christmas beads
any decor
Glue
How to make?
Take five Christmas balls and tying them together for strings (those that are always bundled with balls).
The Center put the piece of foam or crumpled paper the size of our balls. You can replace the ball, which fails miserably.
To balls dangling, attach them with glue. There we stick and balls of decorative straw.
You can additionally fasten all scaffold-it is not visible.
Bumps, felt flowers, small figurines can be attached too.
Top the whole composition decorate tape, covered it in a bow. Finished crafts can cover spray in the form of hoarfrost or sequins.