Amazing pictures of unusual materials. Portraits of the tape on the lightboxes
Things in our daily life in the hands of a talented artist can be turned into real masterpiece. This is confirmed by the author of unusual works Mark Khaisman who lives and Philadelphia. He uses ordinary adhesive tape to create his works.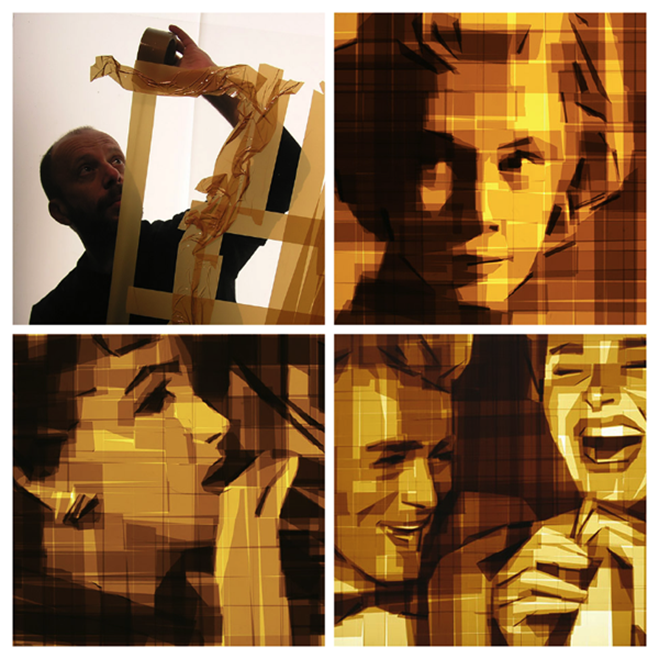 Mark Khaisam creates a unique pattern of tape on the lightboxes. Earlier he worked on stained-glass windows. According to the author, the main thing is to be able to work with light, then from any material you can get art. So, applying a different number of layers of yellow tape, which is used for the transfers, mark receives a unique picture. To create the masterpieces he takes about 3 hundred-packaging adhesive tape per week. The creativity of the artist is based on footage from his favorite movies.

Below there is a picture, which allows you to evaluate how it looks with no light: