Contemporary art masterpieces of toothpicks by Stan Munro. Ideas for creative
We all have become accustomed, craftsmen assemble houses, buildings or even entire cities from some designers, puzzles, mosaics…
Great? Yes! But, no matter how beautiful it was, cause after all, it's a little bland. But what would you say about the same things made of toothpicks?
Artist Stan Munro has created amazing contemporary art masterpieces – an entire city. In this city not only buildings, but also all the attractions and transport consist of toothpicks. This work took him six years, six million toothpicks and 170 litres of glue.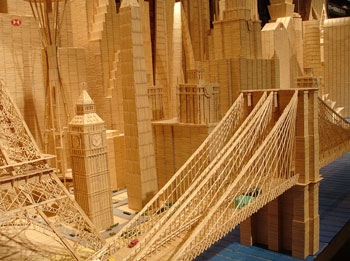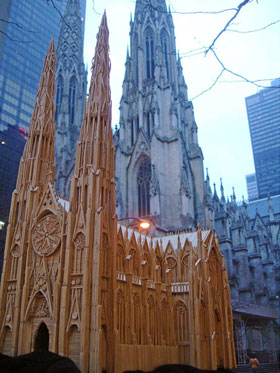 Once, long ago, while still a student of the school , Stan Munro became interested in building models. His fascination began with the fact that the teacher asked Stan to build a 15-centimeter (6 in) structure that could hold an egg. The work is managed, and the simulation was so thrilled by Stan that grew into a hobby.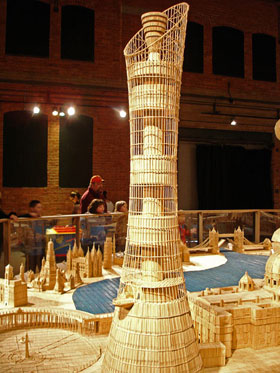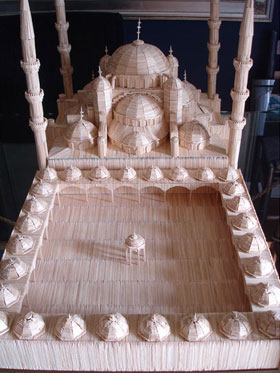 Much later, when Stan lost his job in 2003 and within a few months he could not find the place of the journalist, his hobby became a new business. Now Stan worked on his models at the Museum of art and technology in Syracuse, new York. His first major work he called "the City of skyscrapers" and sold to the Museum in Mallorca (Spain).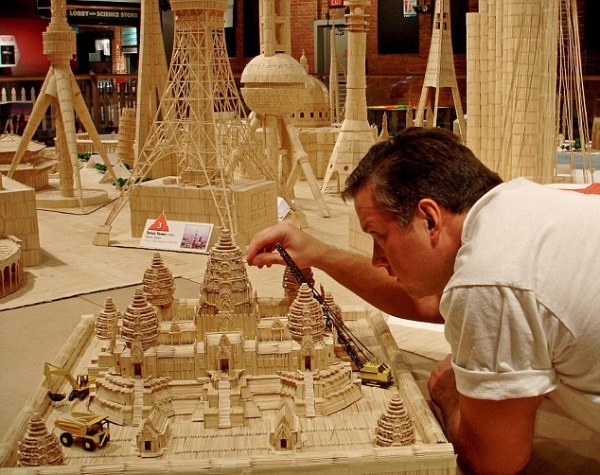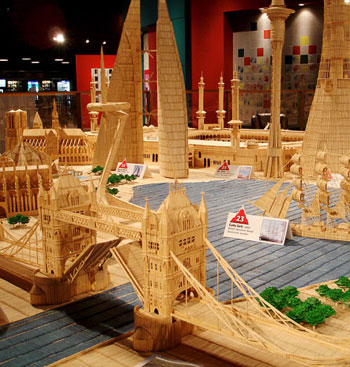 From morning till night Stan Munro collected "Toothpick City-I" – a city made of toothpicks, where he placed the model of the most famous attractions of the world. On a sculpture he went from one day to half a year of hard work.
Famous skyscrapers in the world: the Petronas Towers, Taipei 101, the Chrysler building is staggering in its scope and accuracy of reproduction of the finest detail. The highest sculpture unusual architect – a five-meter Burj Khalifa from toothpicks. They adjoin the Blue mosque in Istanbul, St. Peter's square and the obelisk in the Vatican, the Masjid al-Haram in Mecca, the Taj Mahal, London bridge tower. Particularly striking Sydney Opera house in Australia, even where the surrounding water is also made of toothpicks.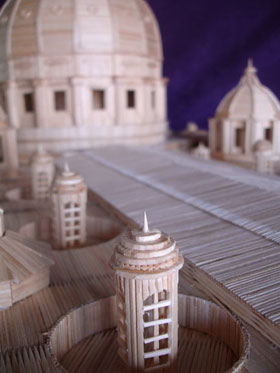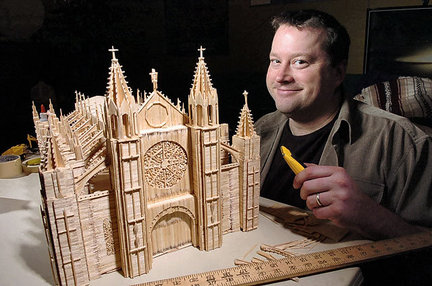 All small copies of the real attractions built in scale 1:164. Stan admits that this construction was the most difficult and time-consuming of all that he had ever undertaken.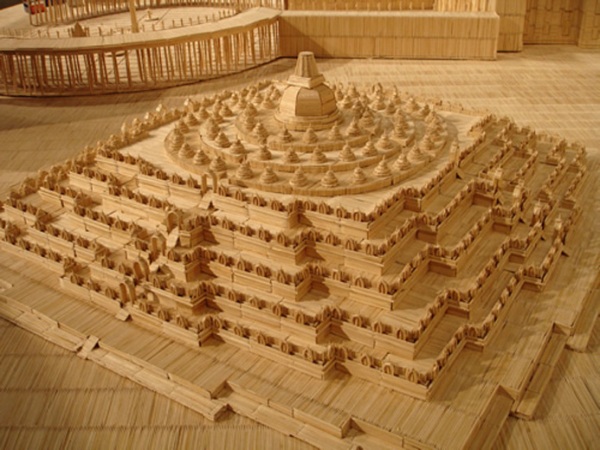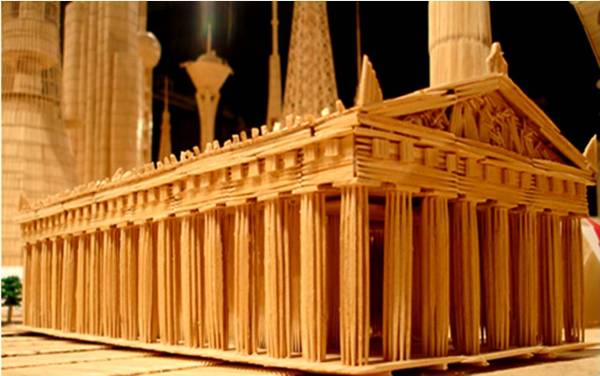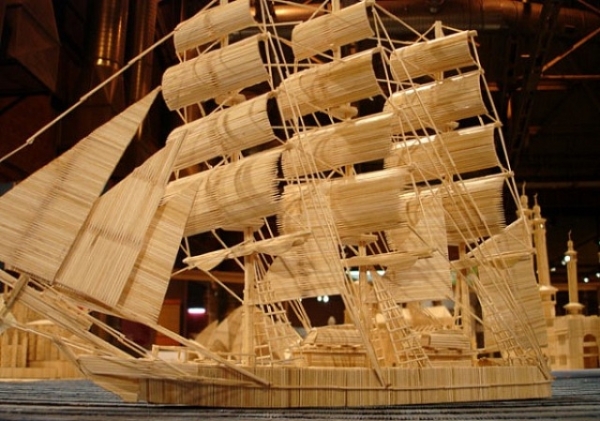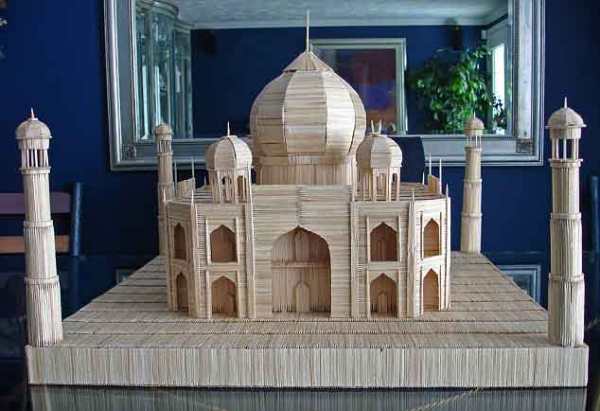 The last five years, Munro is working to create Toothpick City II and intends to get into the Guinness book of world records for creating the largest structures out of toothpicks. (For those who don't know — the first was American Michael Smith, in 2005, collected from toothpicks alligator length 4.5 meters).
New city out of toothpicks is planned to be even more impressive contemorary art masterpiecs: twice bigger than the first, and in it the author plans to place at least one attraction every country in the world.