Painted stones in the interior design
Quite often, being on the coast, you can see people of all ages roam the pebble beach, collecting a smooth, polished by the sea pebbles. What makes stones so attractive to us?
First, they are pleasant to the touch, the smoothness of them felt so nice in hands.
Secondly, they are pleasing to the eye with a greater variety of colors, because here you can watch a variety of shades from light to almost black, and natural patterns formed by different patches…
But did you know that almost any stone can be turned into a decor element of landscape design or even jewelry? Putting such wonderful gems in your home, you can bring into the interior quite unusual, magical notes, creating with them a special mood.
A new direction in the design – hand painted stone begins to become more popular.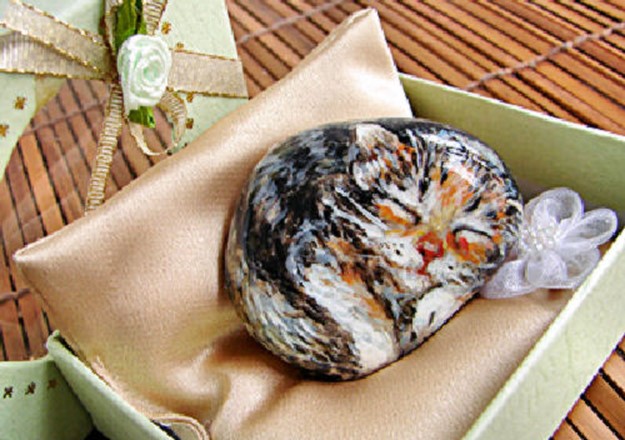 What is needed?
We can use stones of different size, configuration and structure. For decorative painting is better to take a flat and smooth, round or oval stones of light shades.
For the realization of complex fantasy images will fit the intricate stone shapes.
To select the best stones with a flat base, which will help preserve the stability on the earth or on the smooth surface. It is not excluded the possibility that your decorative items made of stone will hibernate in the house.
Now about the colors.
The best option is acrylic paint that you can buy in almost every art store, often in the form of a set. They are easy to mix, dissolve quickly, give a clean and bright color. In addition, they close the main background when applying to a subsequent.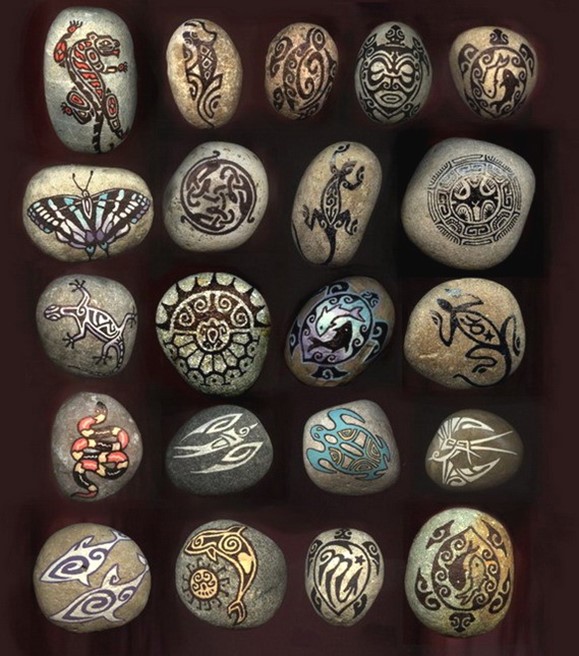 The drying time of these paints is minimal, this forms a durable elastic film, which is not washed off with water. They have a high degree of brightness, perfectly cover the surface, making it glossy and shiny, so the product does not require subsequent processing varnish.
In the absence of acrylic paints you can use artists oil. But in this case it is necessary to cover the painted surface with a varnish.
Brushes for painting stone will require synthetic – natural not suitable as acrylic destroy the structure. Small details you can draw a toothpick or gel pen.
We will need clear acrylic or lacquer furniture. He'll need for the final preparation of the surface of the stone.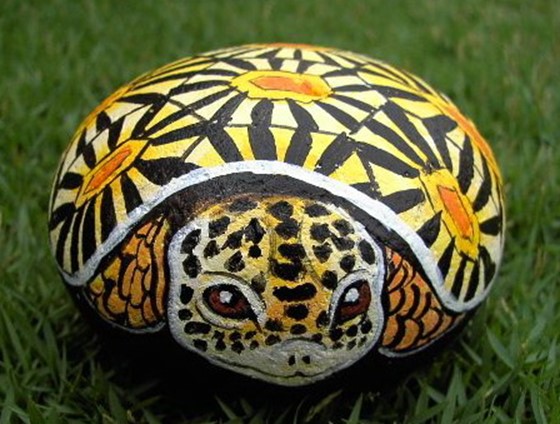 Water for cultivation of paint is best to use distilled, at least filtered, otherwise dried on the surface can be formed muddy stains.
To obtain the desired color of paint will also need a palette. Although you can replace it with any non-absorbent surface.
To remove stains on hands and washing hands after work prepare a solvent for acrylic paints.
Painting on stone
First step is to prepare the stones. You need to thoroughly wash them with soap, dry and primed. If there is no primer deep penetration, you can use diluted with water in the ratio 1:1 with white glue (PVA glue).
The primer aligns the porous structure of the stone surface and allows the paint to be absorbed.
Squeezed onto the palette paint is mixed with water in a ratio of 1:1. We first applied a base tone, that is the one that dominates the image. For example, if you draw a pig – pink, if the frog – green.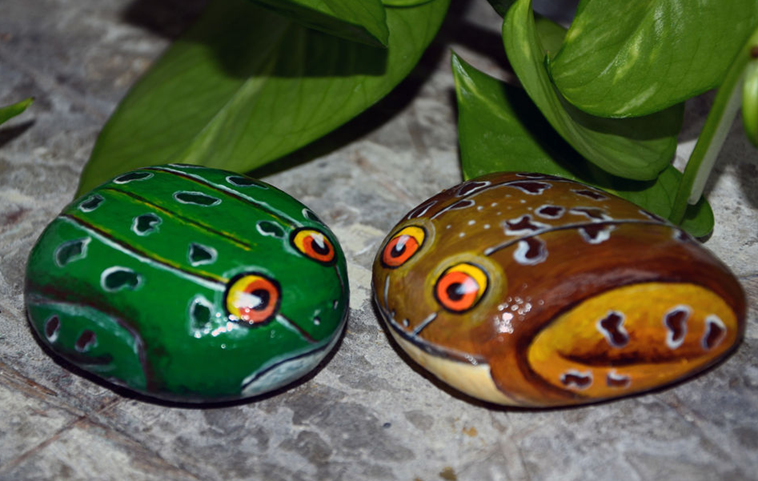 If the natural color of the stone is dark, it's best to first apply a thin coat of white acrylic paint. Due to this color will look brighter.
After complete drying of the first layer simple soft pencil glides on the basic contours of the figure. If you have little experience in this kind of creativity, it is better to make a preliminary sketch on paper to choose the most successful combination of colors.
Fine lines and small details, you can draw a black gel pen or toothpick coated with acrylic paint more liquid consistency.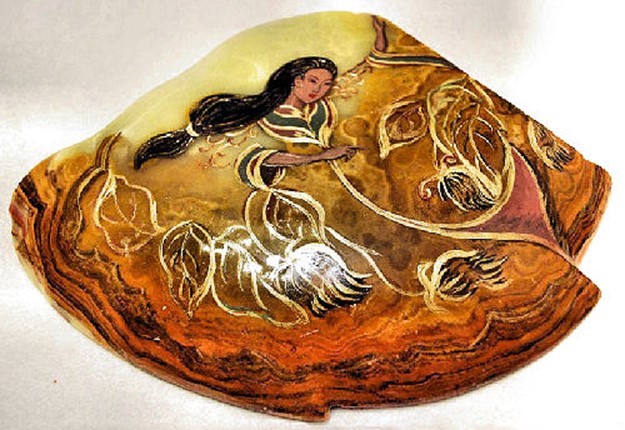 Once decorated surface is completely dry, it can be covered with a transparent varnish. It will help to protect surface from mechanical damage and from exposure to sunlight, making the colors brighter and deeper.
Ready painted stones can be decorated with beads, sequins or other decorative elements. Attach them to the surface without the use of glue is enough additional droplets of paint.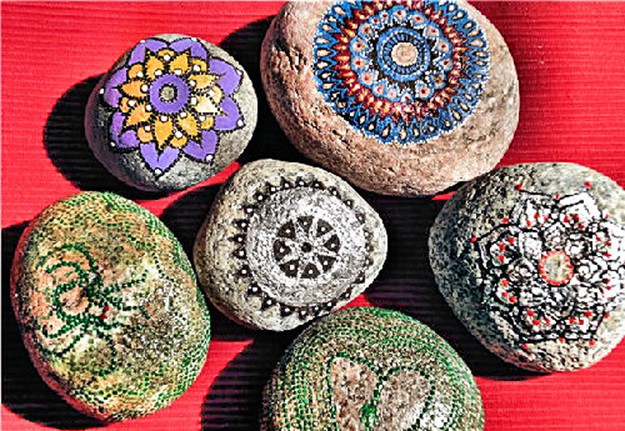 Some tips for working with acrylic paints
In operation, the tubes must be closed and unused brush is better to put in the water.
The paint on the palette too prone to drying, so from time to time add water and make needed density.
Painted rocks can be transformed into keychains and magnets, which will serve as an original gift for friends and relatives. They will decorate the interior of the apartment and suburban area, Recalling the wonderful days spent on the beach.


Painting on stone allows you to get unique jewelry that combines amazing patterns and soft touch texture. There are few nice examples below. And who knows, maybe the painting of the stones will be a hobby not only for you but also for your entire family?