16 Useful country home decorating ideas that you can implement over the weekend
If you are one of those people who can't sit idle, then the weekend can be a real challenge. It is better to go to the country and start to make your backyard at home more comfortable and useful. These simple country home decorating ideas will help pass the time and get rid of excess energy!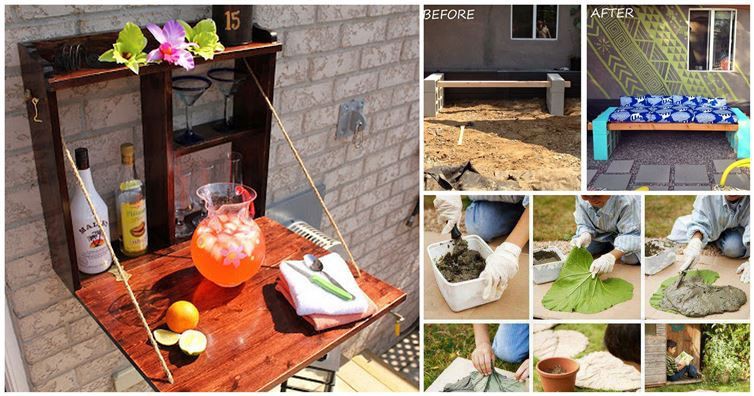 1. Stone fountain
Under the whisper of flowing water fountain is always nice to sit back, relax and push pressing issues "for later". Besides, the running water makes the country much more comfortable and gives the landscape a special flavor.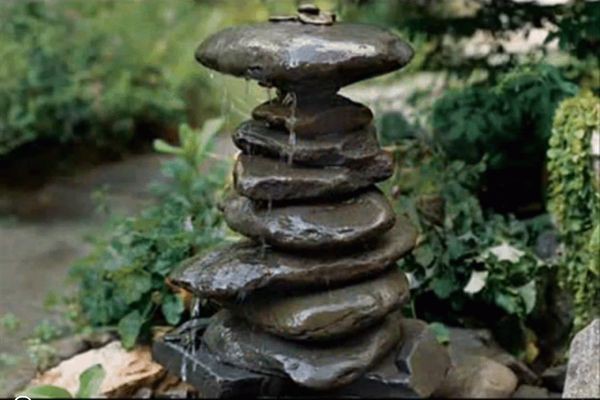 2. Safety first!
Foam sticks for the pool can be useful for different needs. For example, they can close the iron springs of the trampoline and to protect their children.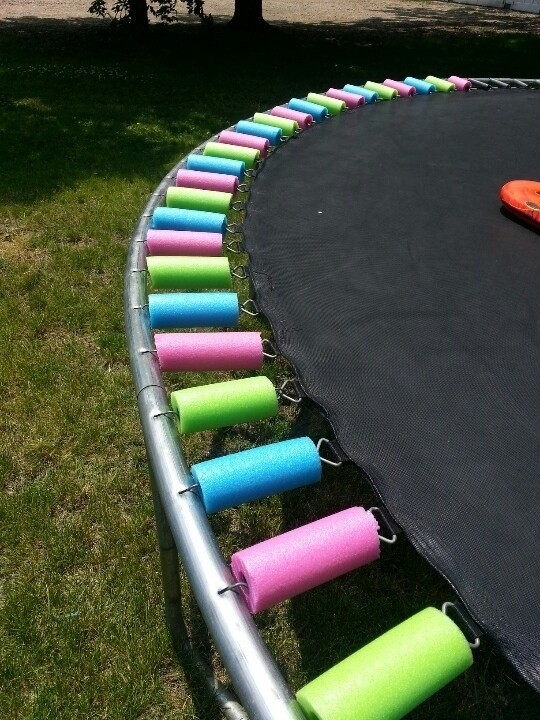 3. Fill flower beds with pine cones, so your animals will not harm the plants
The bumps not only beautify flower beds, but would not allow the animals to dig up the plants


4. Cozy sofa with wooden bars and cinder blocks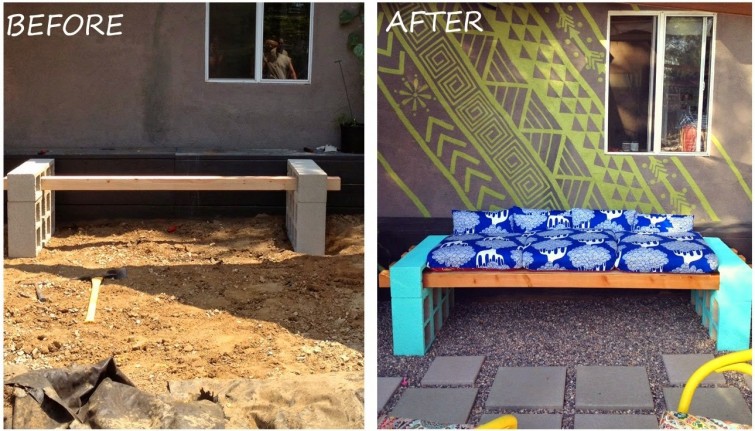 5. Carpet for garden
Put on the burdock thick cement mortar, carefully push the form, give the grout to set, and here's an interesting decorative element in the shape and pattern of the sheet.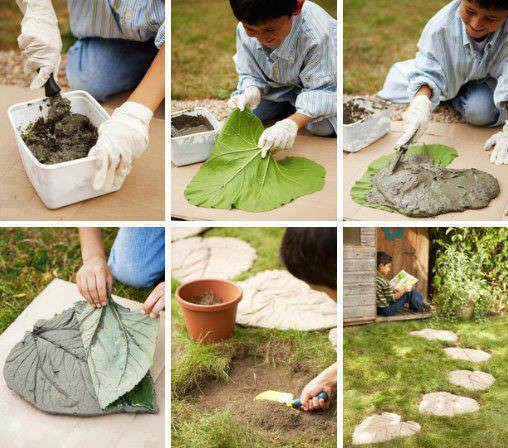 6. The illusion of a secret garden
The mirror will create the illusion of a window into a secret garden, and perfectly expand the space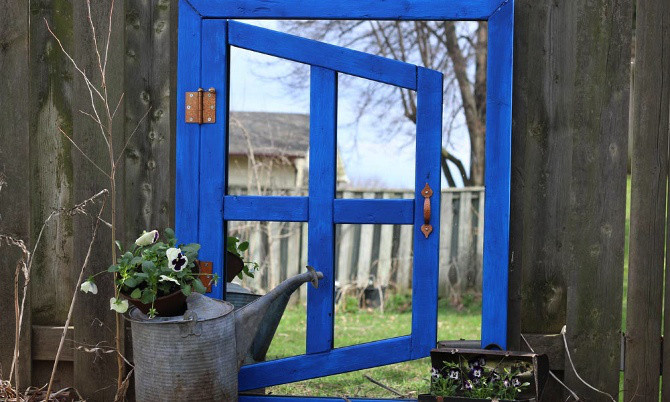 7.Muffin tins can be charming shades
A simple way to decorate light bulb


8. The chandelier Hoop (hula) and garland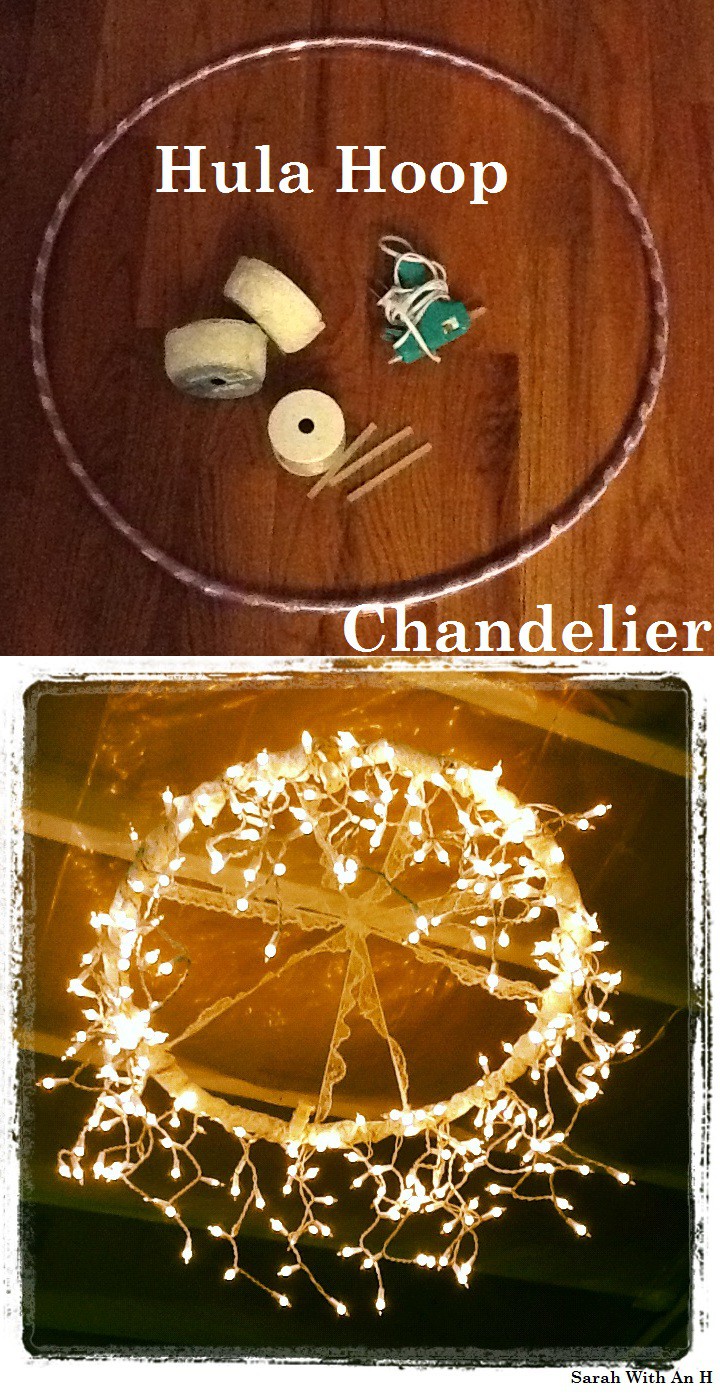 9.Water mattress
Amazing idea! This mattress does not require material costs, and will occupy kids for hours!
To create a water mattress required:
1.Scissors
2.Adhesive tape
3.Baking paper
4.Hair iron-hair straightener
5.Plastic film
9.Water mattress giving, idea, plot

10. Oven for pizza
The pizza is baked in a kiln in the fresh air, seem heavenly food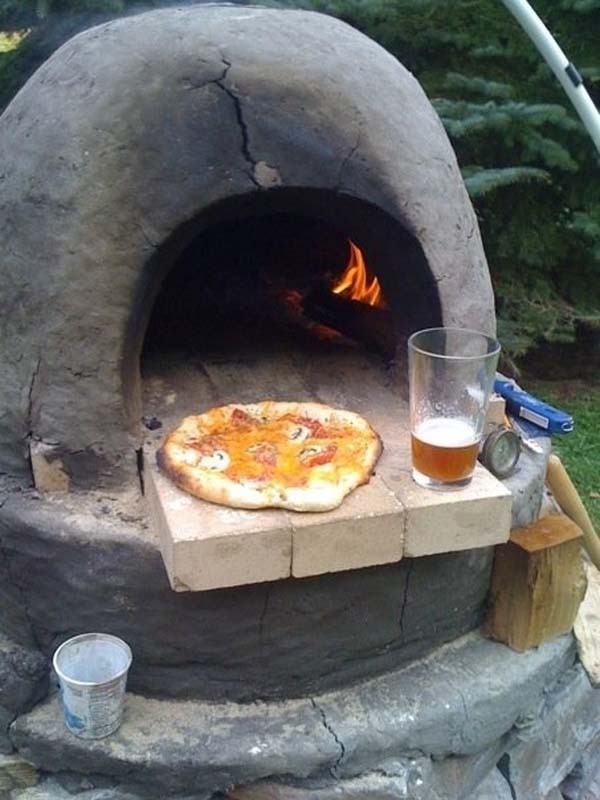 11. Grill in a pot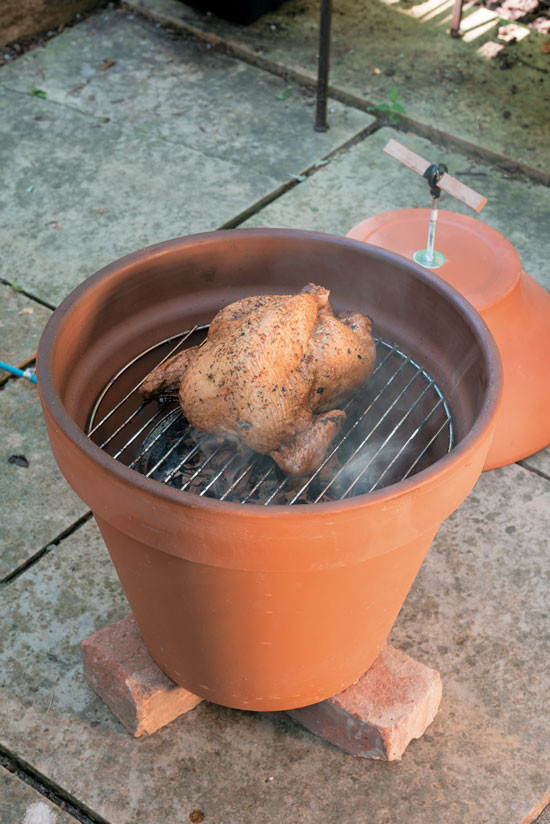 12. Bar with folding lid
The idea for those who have little space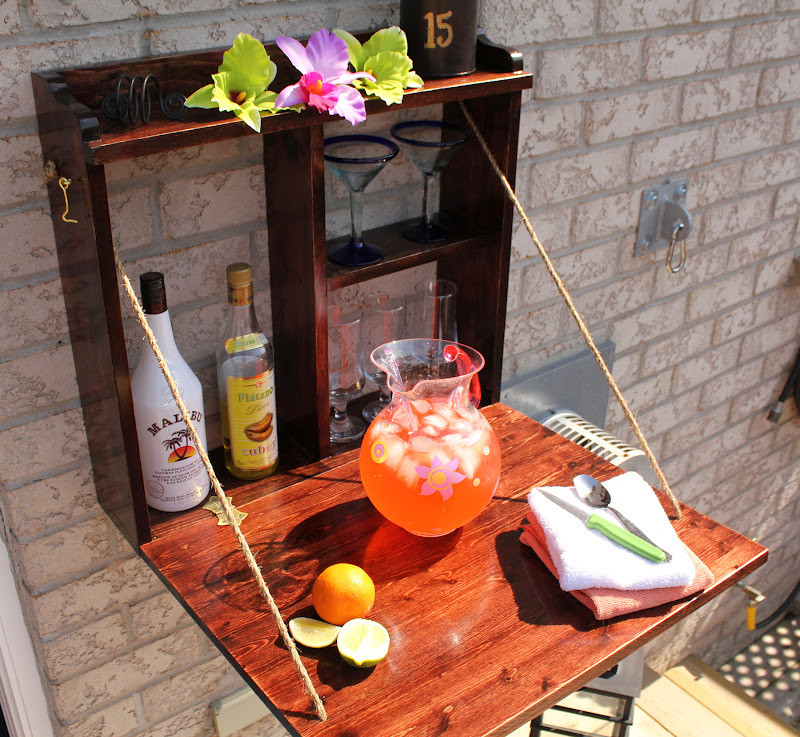 13. The idea of design of the back patio
New flooring can change your patio beyond recognition


14. Deck chair made of logs

15. Cooling drinks in the pool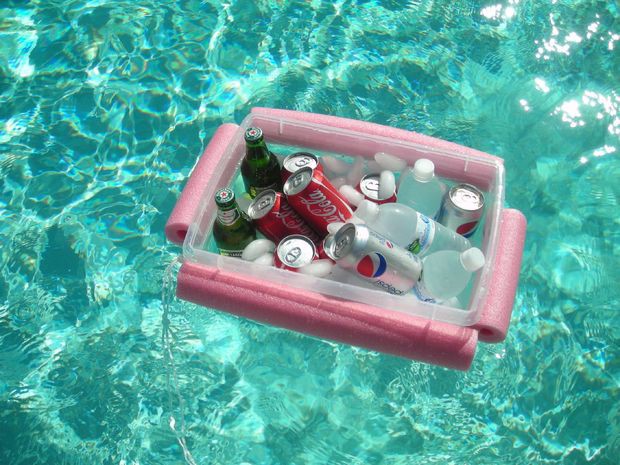 16. A small fireplace with his hands
For the manufacture of biofireplaces their hands need:
Silicone sealant
Glass photo frames A4, glass cutter
Any metal mesh, for example, trays for BBQ or building grid with a small cell
Small pebbles or any stones in sufficient quantity
Metal box
Fuel for bio fireplaces, lace (future wick)