Awesome interior designing: 16 ideas with a hanging swing, which will delight both children and adults
Every child dreams that he had real swing in the room. Nothing is impossible in interior designing. Swings can become not only the subject of baby lust, but also bright interior detail.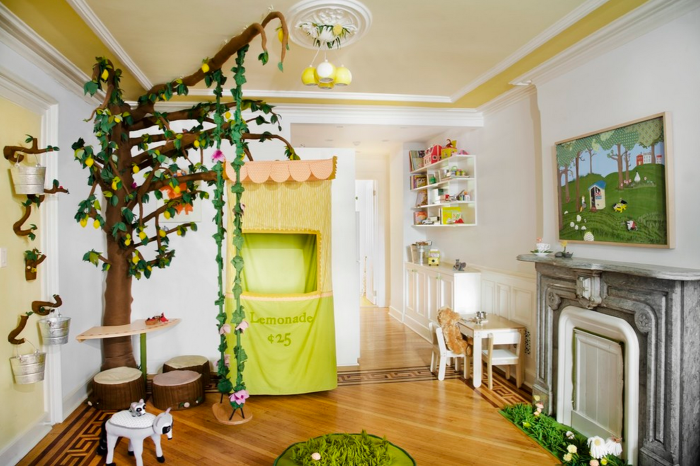 1. Two swings for families who have two children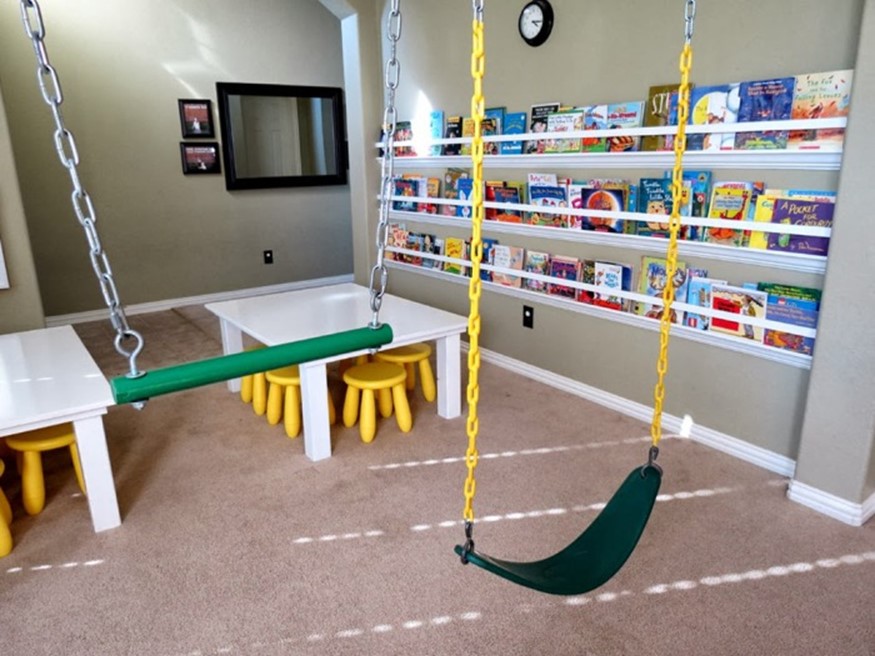 The swings in the children's room for two children. Shouldn't force a child to wait their turn to play.
2. Swings in a special playroom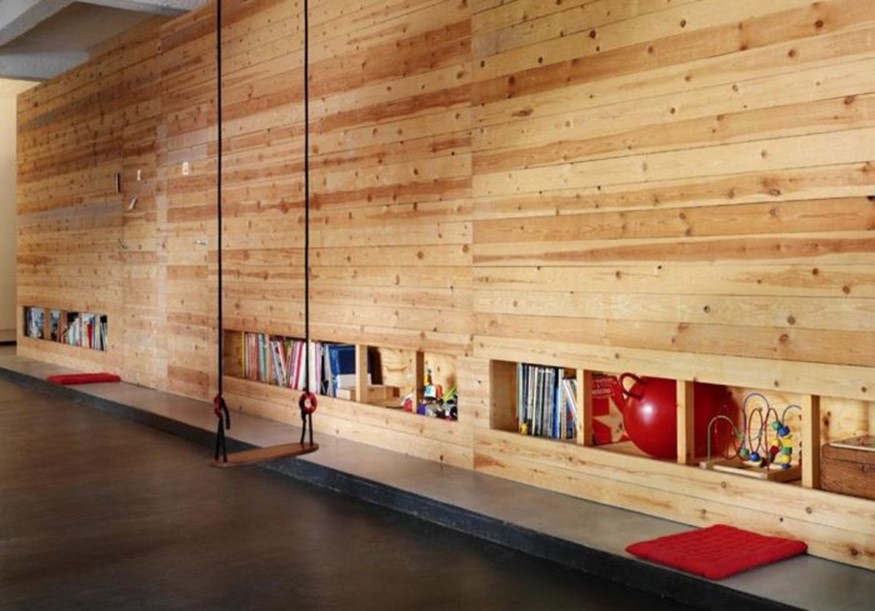 Special game room – the best seat in the house for the swing.
3. Swings for children in any room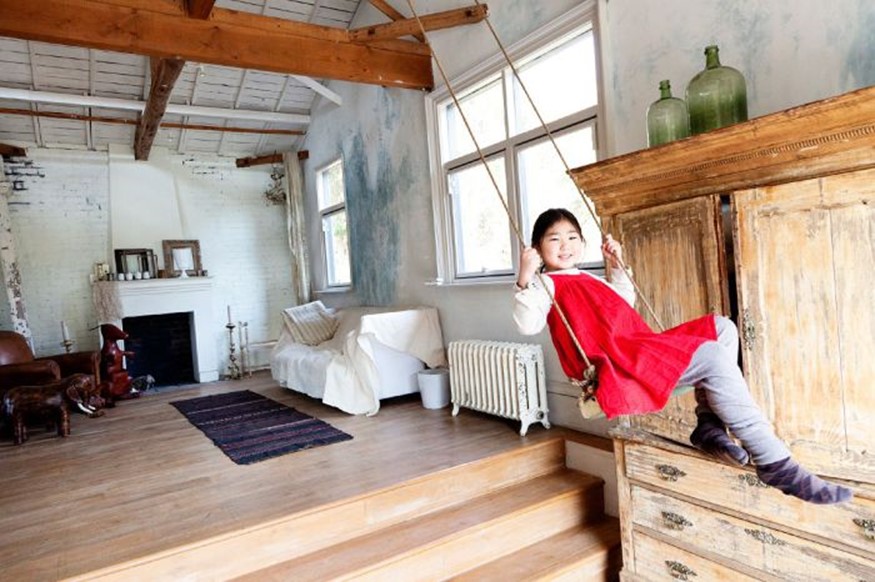 Do not worry if the apartment does not have a separate playroom – there are many ways to install swings in any available place.
4. Swings attached in alternative way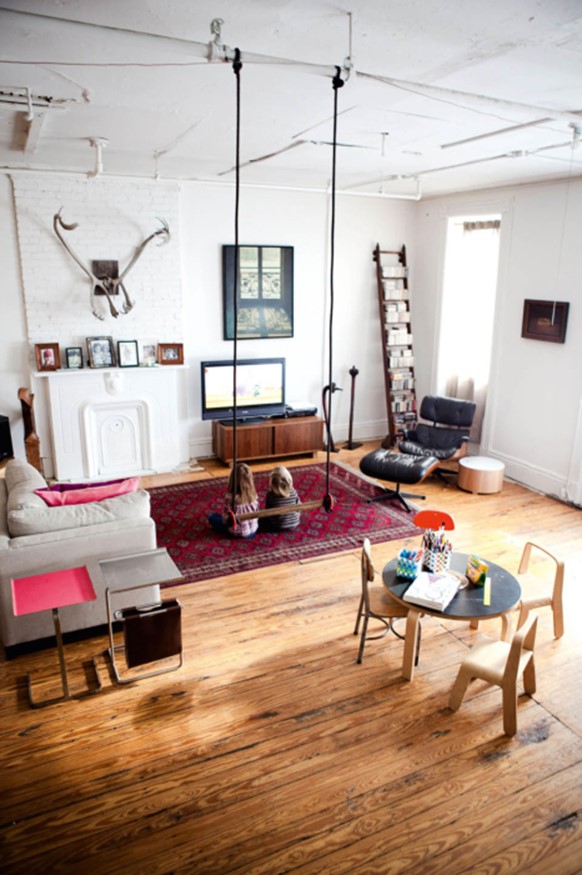 Exposed beams are an excellent option for fixing the swing.
5. The tire swing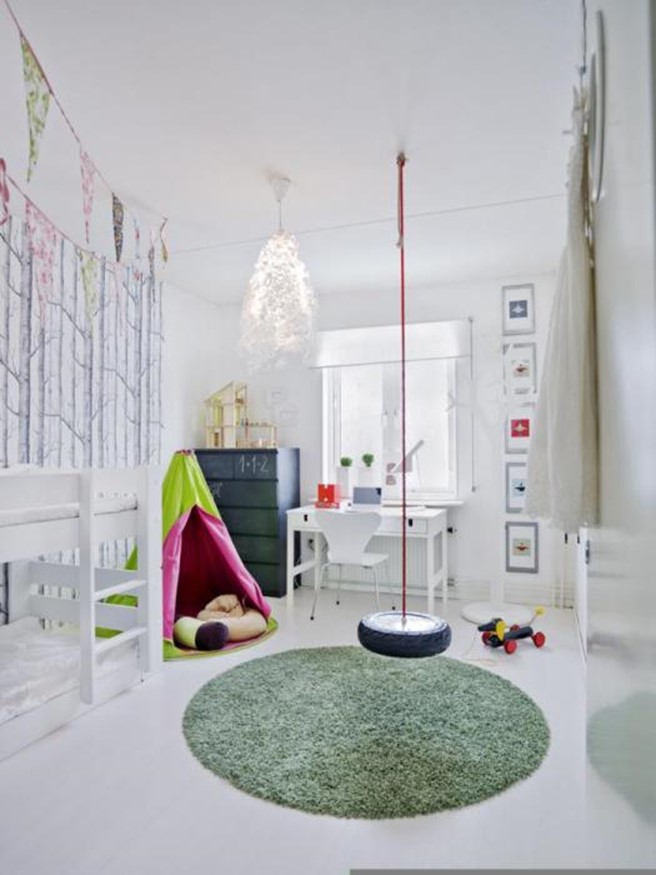 The tire swing is suitable for adults and children. Importantly, they are fairly easy to make with their hands.

6. Swing in a minimalist style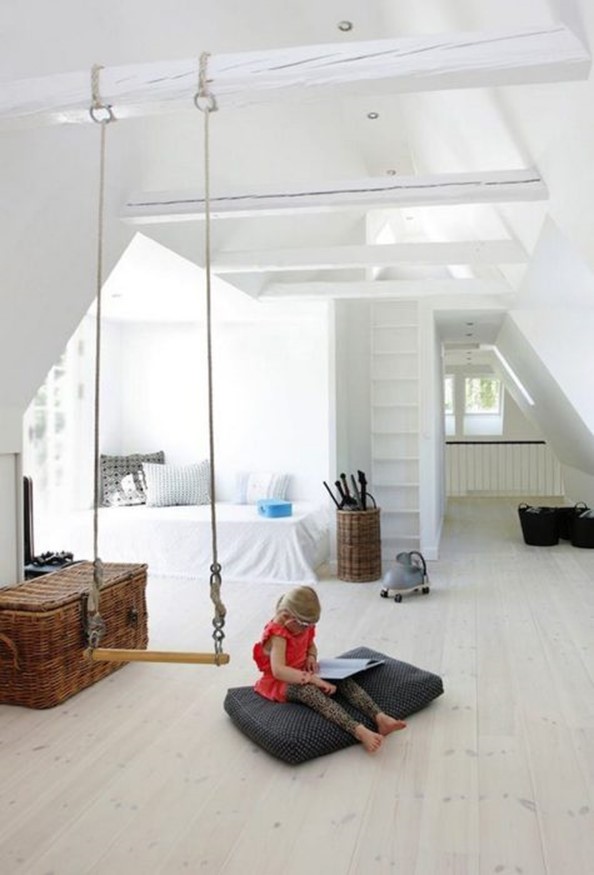 Not very comfortable, but fairly compact swing.
7. Swing on light ropes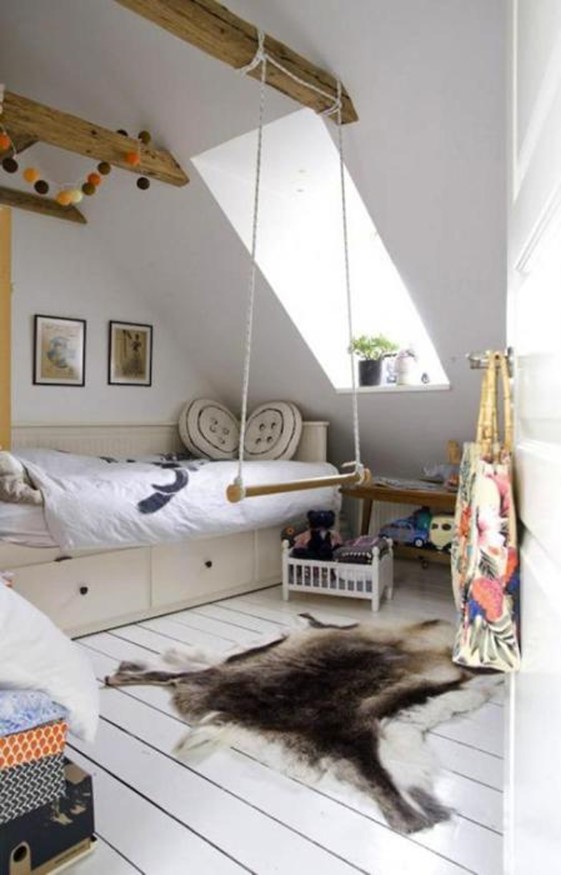 There are many varieties of designs, colors, shapes and design solutions to create the swing with their hands at home.
8. Swing in a country house with an unusual design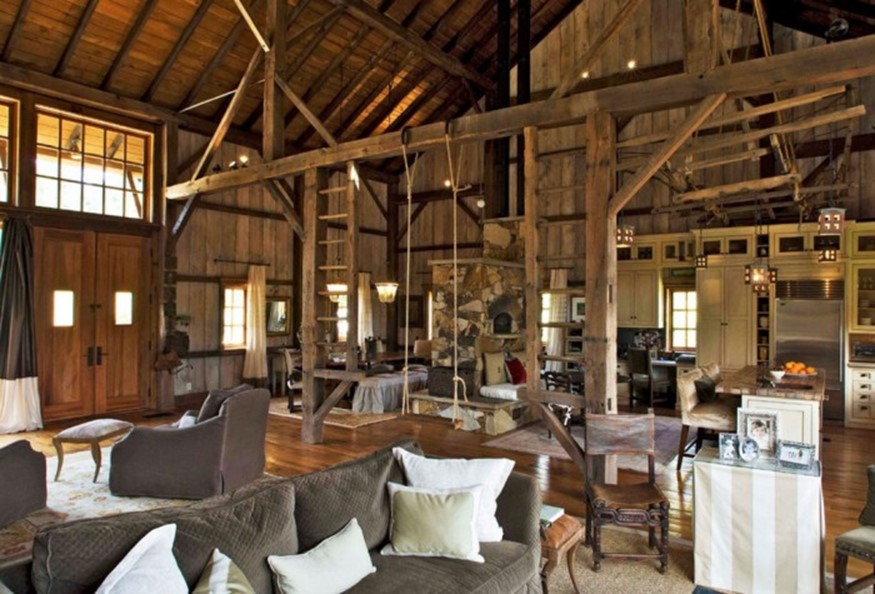 Swing in a rustic cabin.
9. The swing in the living room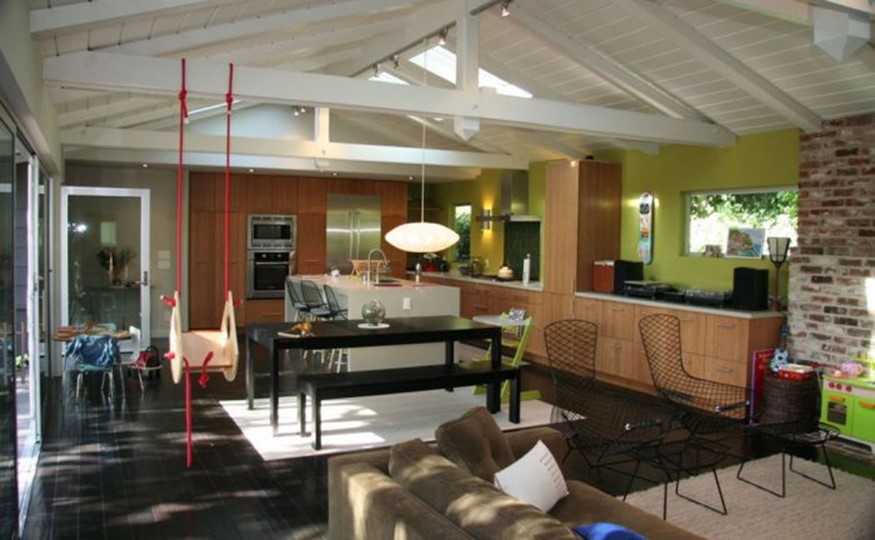 Living room may be the best place to install the swing.
10. Swing as comfortable seats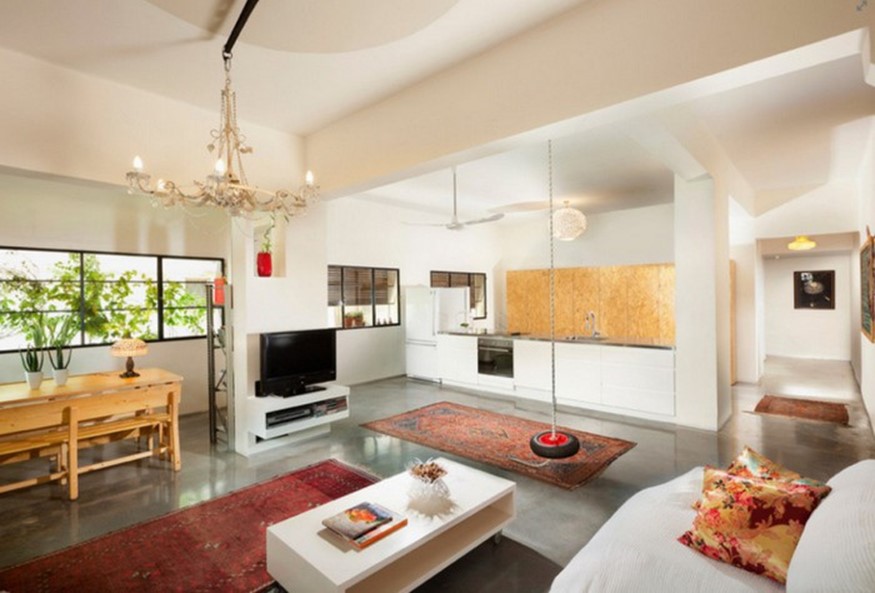 Hanging swing near the coffee table, you can use them as interesting places to seat.
11. Swing as a great decoration piece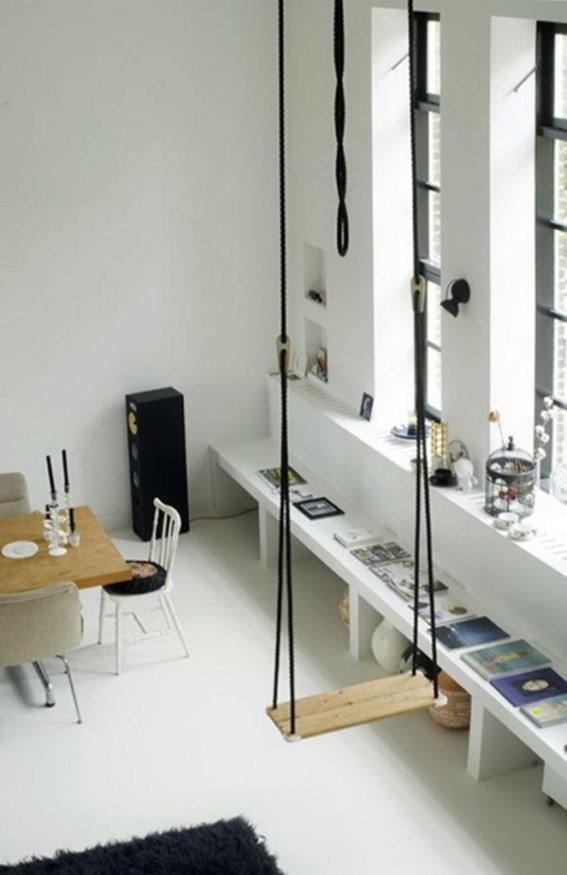 Swing can be a great focus in interior designing. Simple, aesthetic and functional detail in the room.
12. Swing with colored seat in the attic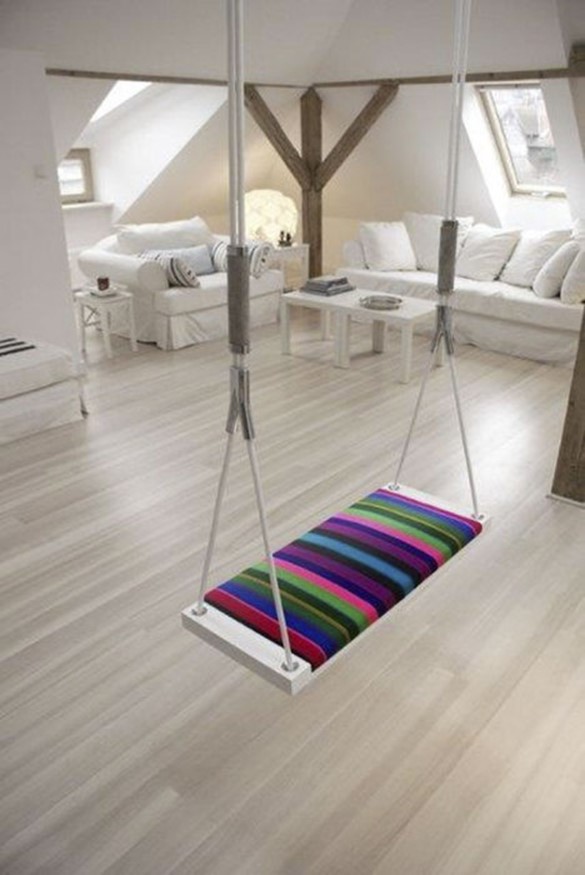 Swing from conventional rope and beautiful multi-colored seats can completely transform the attic in the house.
13. Unusual swing-seat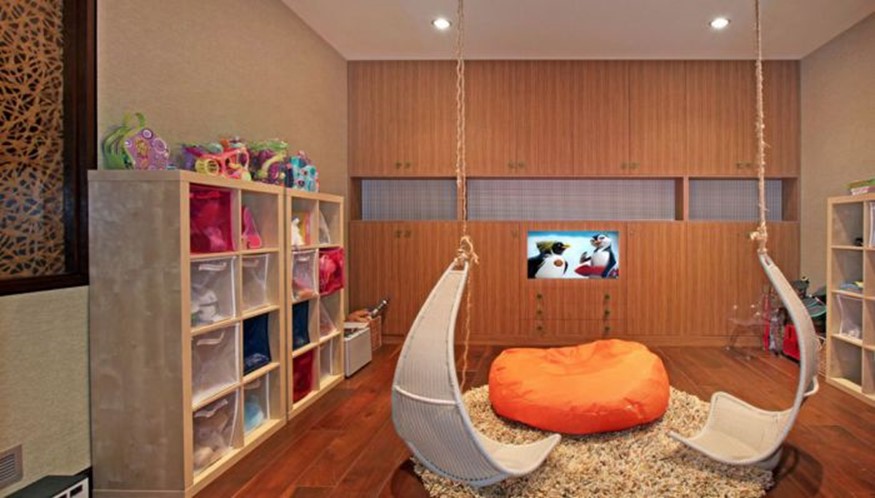 Instead of swings you can hang the chair with unusual shape.
14. Transparent hanging chair-seat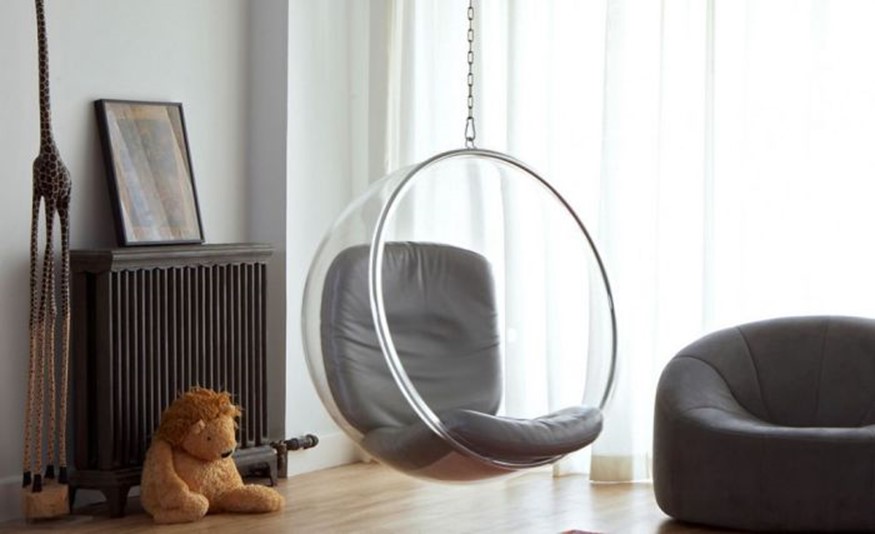 Swing is not just a tool for fun. It can be a wonderful furniture, which is emphasizing the decor of the room.
15. Woven from vines hanging chair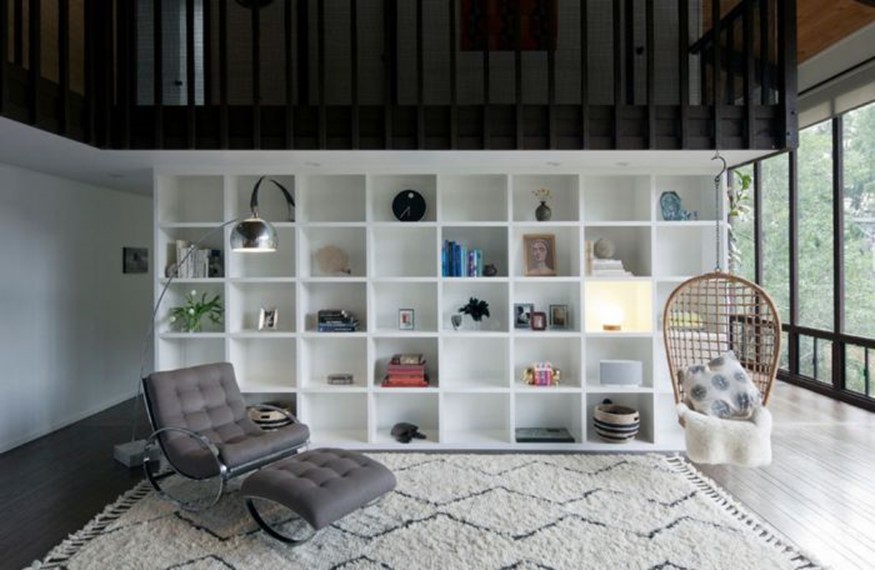 Hanging swinging chair will perfectly underline the interior and act as a modern curios thing in the room.
16. Suspended bench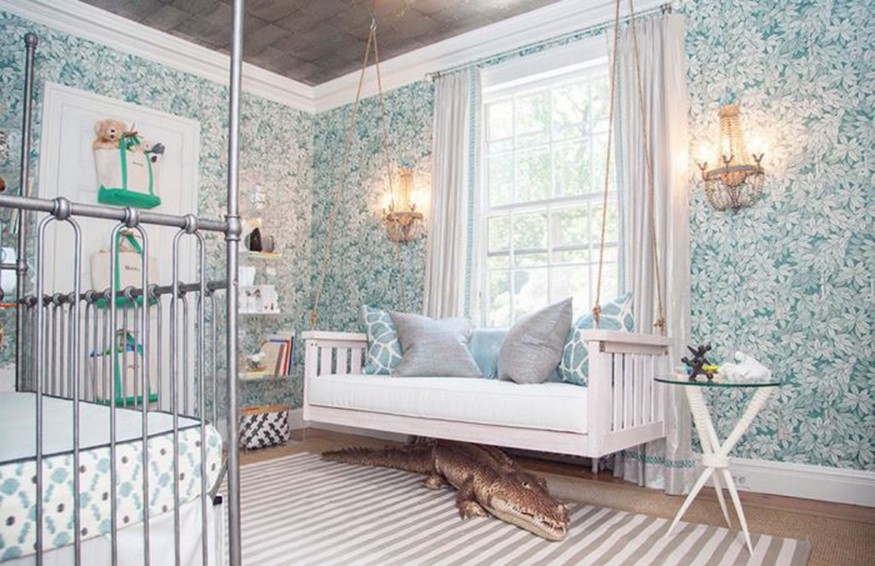 A great option for those who like to always be in the company of a loved one. On the hanging bench you can go two or even three))