Bathroom design ideas: 6 tricks for creating comfort
Many of us are accustomed to thinking of the bathroom just as the place where we give ourselves up. However, it can be turned into a full room where you will fully relax: not only the body but the soul. We present a few bathroom design ideas and a couple of tricks by which your bathroom will be transformed.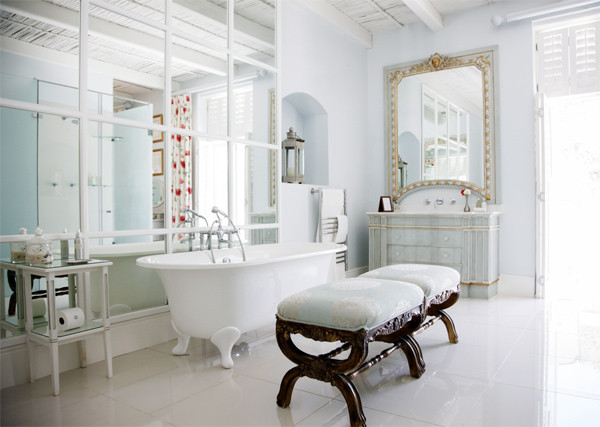 Chairs and stools
If space allows, is quite possible to put a small chair or stool in the bathroom. It will add warmth to the room. Besides, it can be used as a completely functional element of the interior. The chair or small bench is perfect stand for a cup of tea, candles or, for example, book.
Mirrors and lamps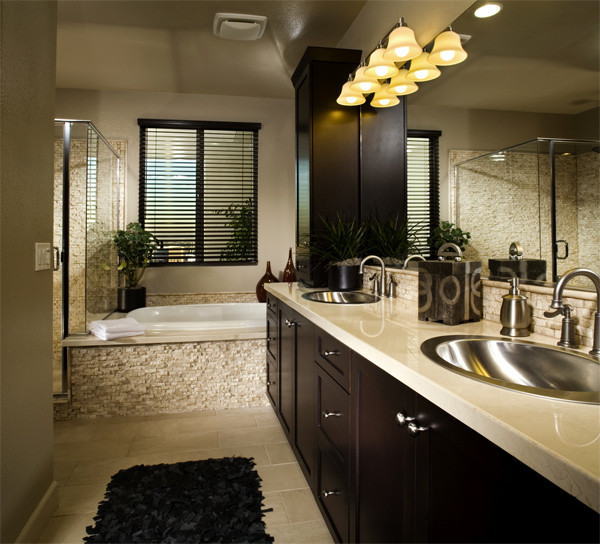 Do you want to have your bathroom transformed? Replace the usual hanging locker mirror in a beautiful frame. It will give comfort to cold bathroom space.
Even nicer bathroom will be if you replace boring light fixtures on more extravagant bra or even a lampshade. They fill the room with soft light and add a special charm to all subjects.
Tables and dressing table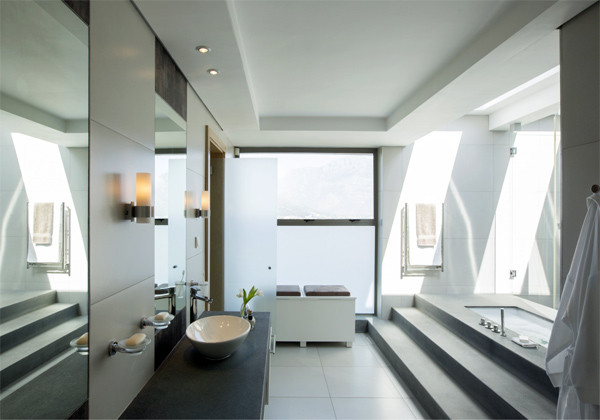 A good option for spacious bathroom — small dressing table. Table is so much nicer to apply makeup than the sink.
If you prefer an elegant model with twisted legs, your bathroom filled with a special charm. Table will be a wonderful place to store things — towels, cosmetic bags and various accessories for the shower.
Baskets for different things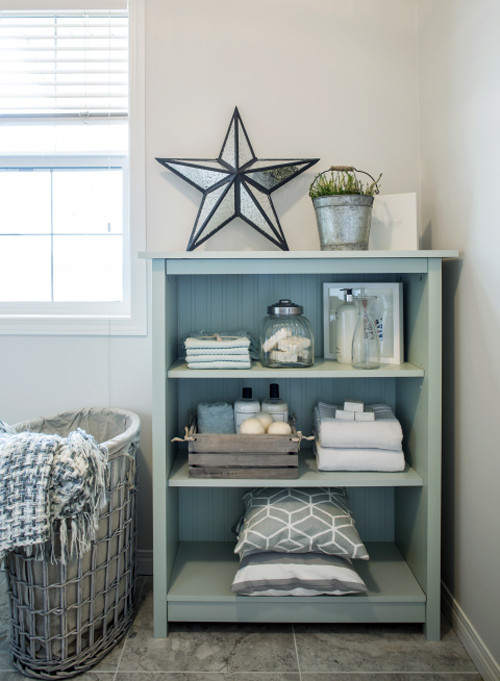 The same bins, tumblers, toothbrush holder and soap dish — bad taste. Forget about them. Let your bathroom be a bit of variegation. Besides you already have at home things that will look harmonious in the bathroom. Elegant glass will good fit for your toothbrush, bright tray — for cosmetics, and instead of buckets for garbage you can take wicker basket.
You can put a variety of trivia in the baskets: one basket for each family member. Convenient and simple.
Towels, rugs and curtains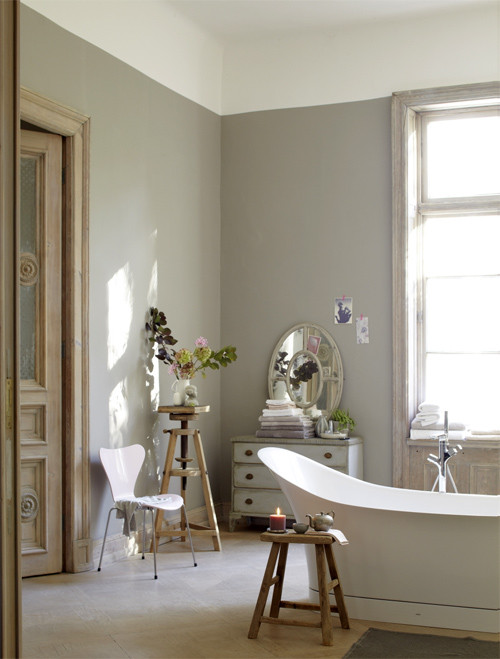 Bathroom accessories should always be in good condition. Worn towels, rugs and shower curtain spoil the appearance of the room.
Never buy plastic curtains, they look unattractive. Give preference to cotton or linen coated. Well, if they are in the same colors with towels and a rug.
The walls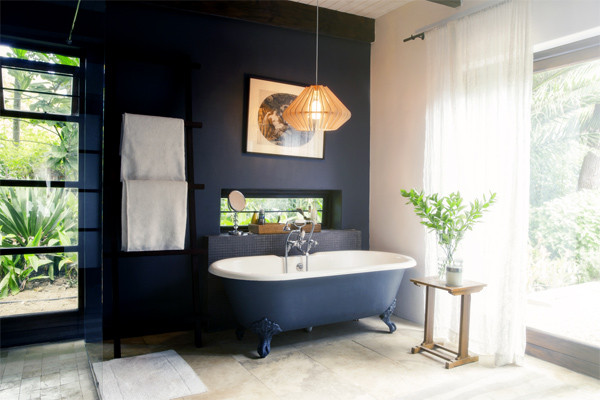 You need to decorate the walls in the bathroom. You can use cute pictures with plants, beach attributes or collages. Don't be afraid to weigh them on the wall. This is a great way to give comfort to the most functional room in your home.
A few simple bathroom design ideas to make bathroom really warm and cozy. Take the time and effort, and then the space around will be transformed.