DIY closet design:5 useful tips and 15 examples
Is it possible to allocate a place for dressing in a small apartment? That definitely should be considered in its construction? How to organize storage in this room? Today we will find out how to DIY closet design.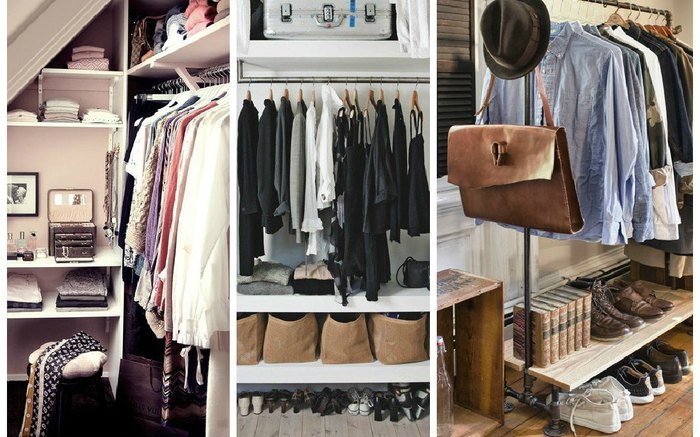 Closet in a small apartment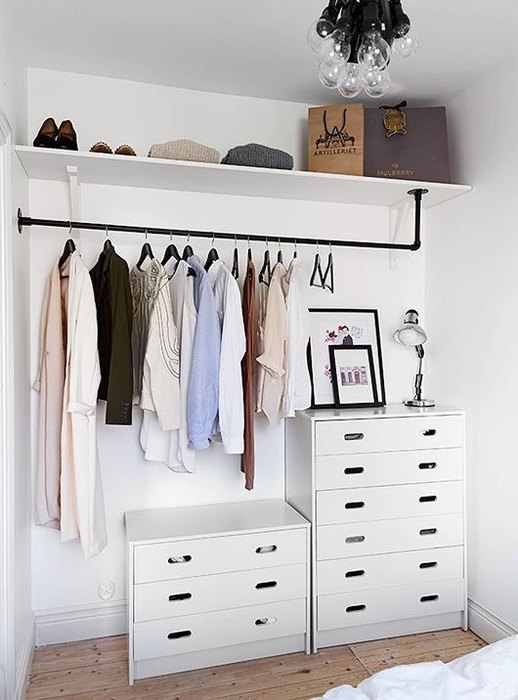 Often in modern homes can meet a special room designed for storage. But not all are the owners of new buildings. Is it possible to make a dressing room in the little appartment? If you managed to place in your place few cabinets, and a chest of drawers in the bargain, then clearly the answer is Yes. After all, the proper organization of storage will allow you to get rid of extra bulky furniture.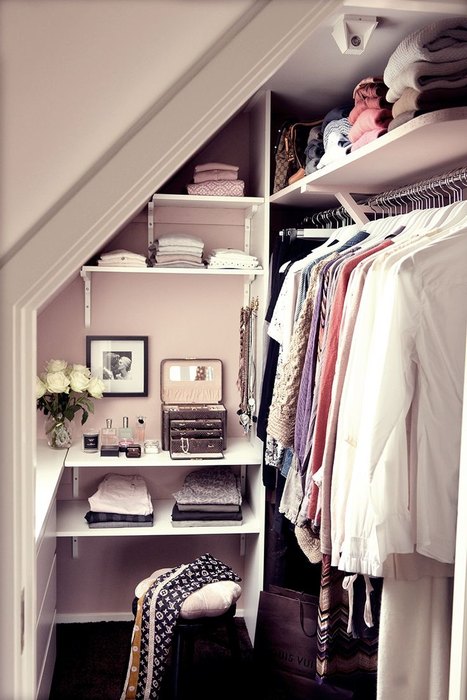 In a small apartment you can use the pantry, niches, and even a balcony as walk-in closet. Today it is fashionable not to hide things in massive cabinets, and flaunt and make part of the interior. This is ideal for small spaces. Use for this makeshift mini-wardrobe narrow open shelving, mobile racking, racks from floor to ceiling.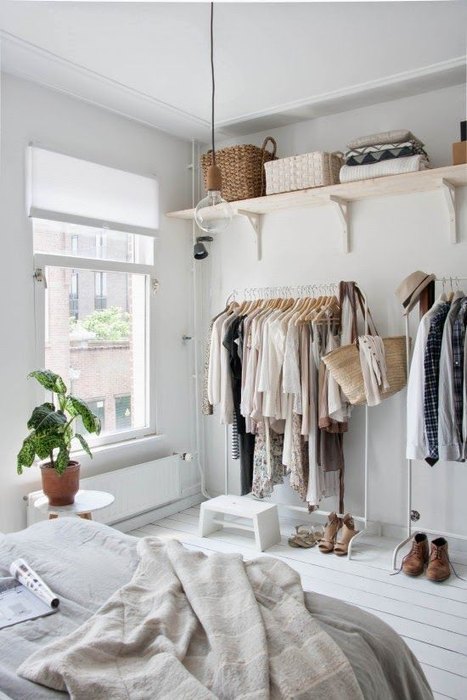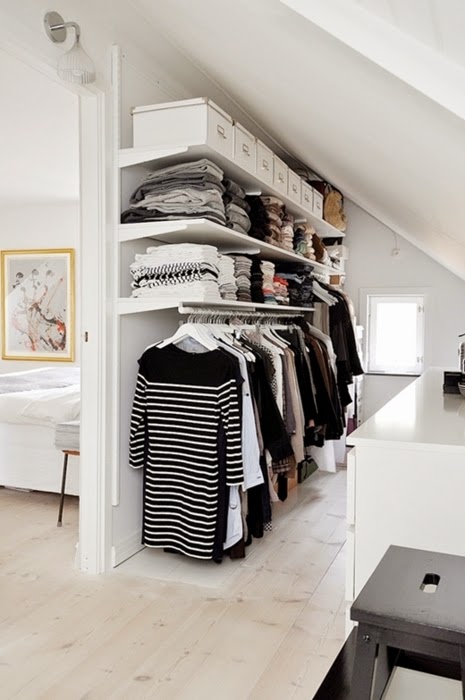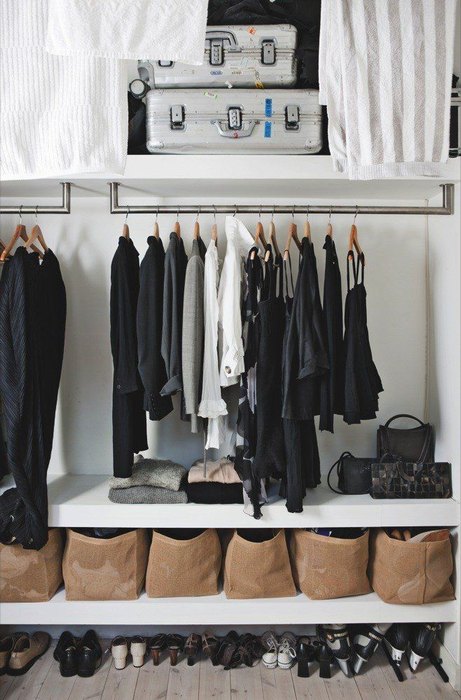 You can attach to the wall a few metal or wooden rods to hang clothes. Bottom organize shelves for shoes. Make sure that this design does not interfere with you to move freely around the room.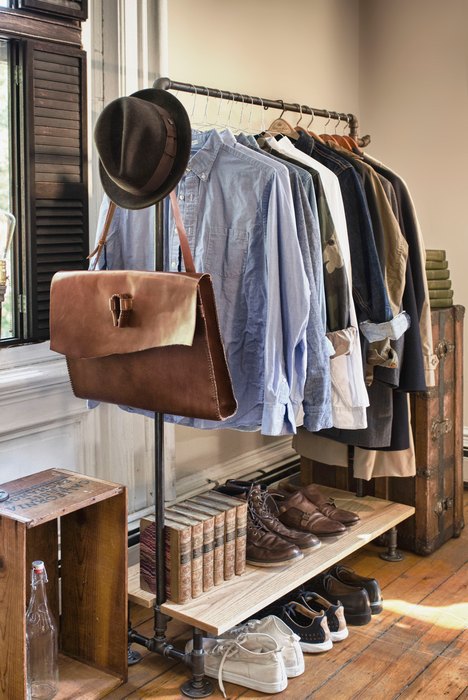 "Stuffing" dressing room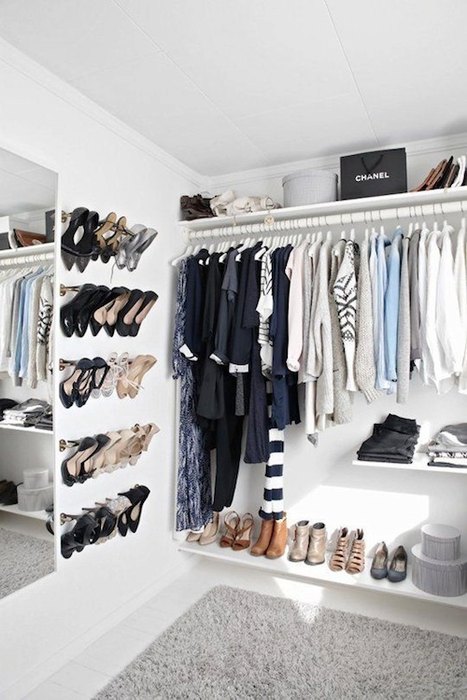 If you are the proud owner of a separate closet, then you need to think about it literate content. This room should be functional as possible. So, what must be in the dressing room?
1. At least two pipes to be placed on the hangers of long and short things;
2. Drawers (there should be about three for each family member).
3. Separate pants hanger;
4. The Shoe Cabinet or boxes for shoes;
5. Open shelves for non-crease cloth;
6. Compartment to store seasonal items (for this you can use the space under the ceiling, putting an additional shelf);
7. One or more drawers to store accessories (belts, ties, watches and jewelry);
8. Hooks, fasteners or additional shelves for storage of bags;
9. Sometimes in a dressing room put a basket for dirty clothes, but in this case, the room must be good ventilation.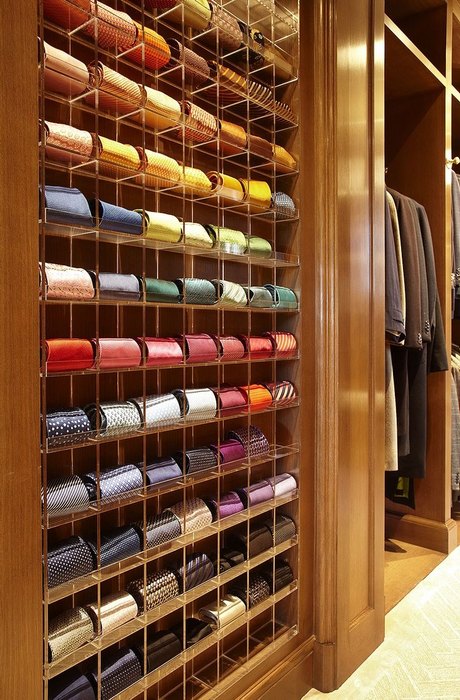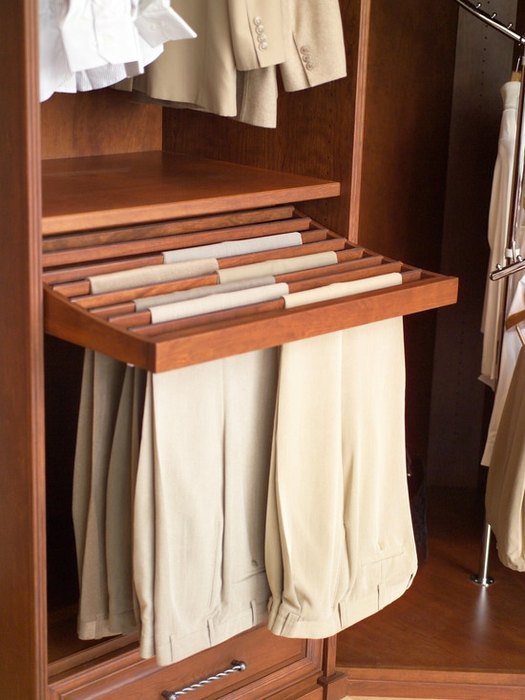 Proper lighting
Dressing room needs good lighting. Often there are using the built-in lights. If ceiling height allows, then do not ignore a large chandelier, which are able well to illuminate the room. Take care and internal lighting of the shelves. Embed the light sources you can not only in the walls or ceiling, use the floor. So, you can always quickly find the right pair of shoes.
In small closets good to use mobile fixtures or models with primako. They often have a flexible base that allows you to direct light wherever you need.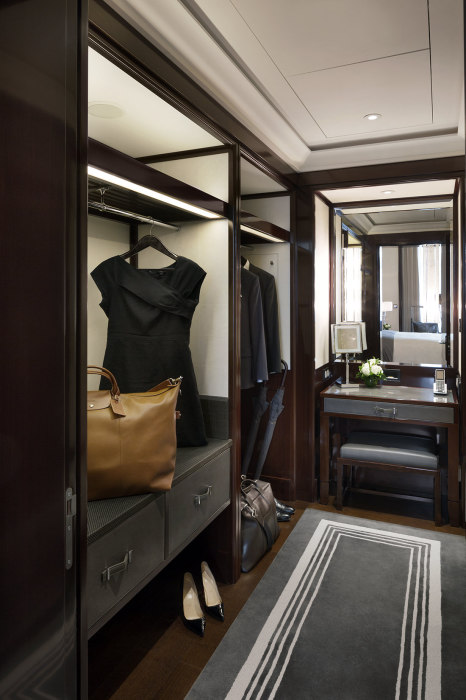 All for comfort
Mirror, stool and step ladder are indispensable assistants in the dressing room. The mirror is necessary not only for fittings. It also visually adds square meters of space. You can also equip it with light.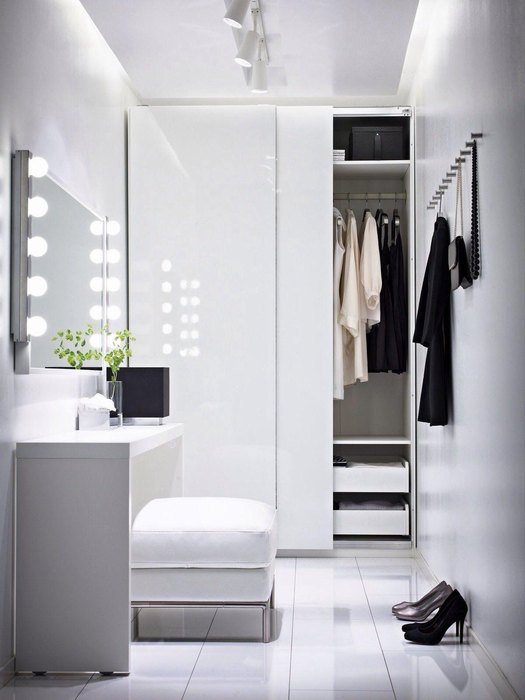 Pouf or stool will come in handy if you want to sit down and change shoes. It is very convenient. Maybe they will come in handy when you get tired of trying and just want to relax a bit.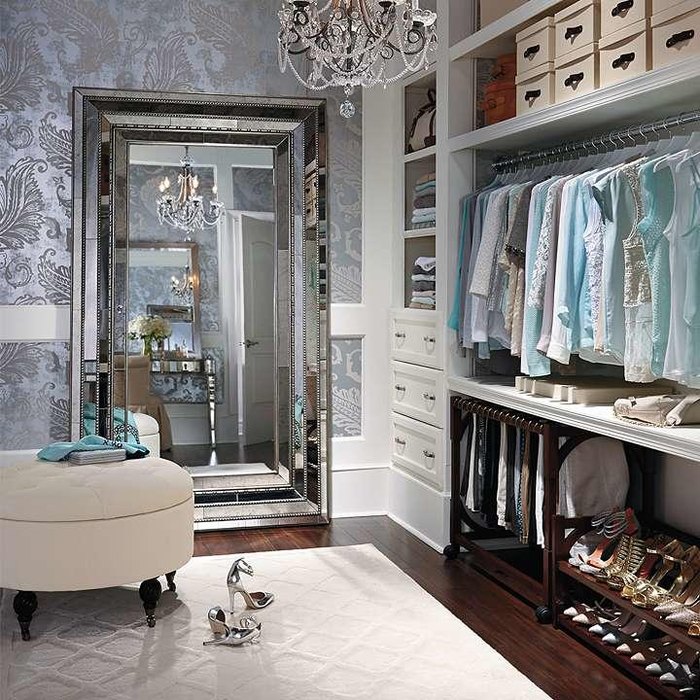 Ladder stairs or manual is needed not only in very high areas. Even to get to the top shelf near the ceiling, you have to get into some hills.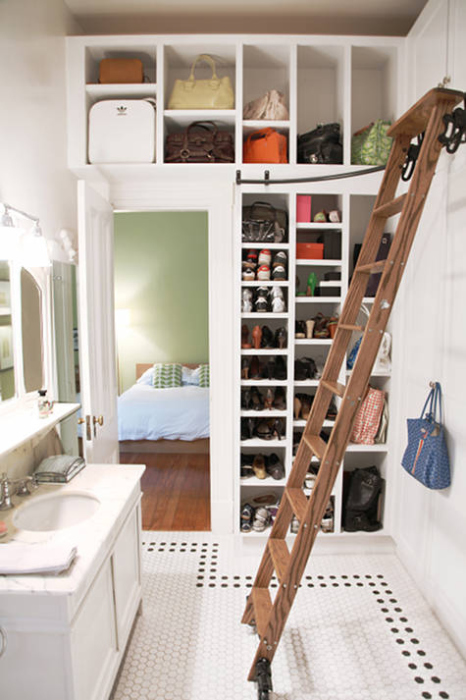 Pleasant aroma
When planning a wardrobe definitely think about its ventilation. Things tend to lie around and acquire an unpleasant odor. In addition, do not forget to ventilate the things themselves, for example, on the balcony. Make sure that among the clear things were dirty.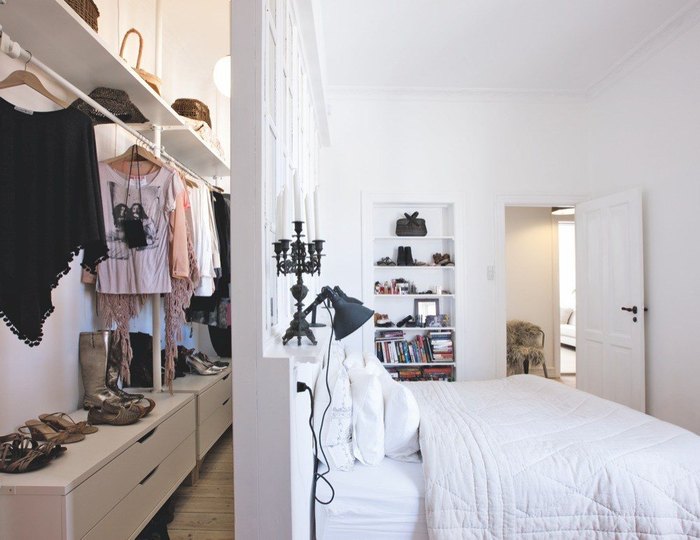 If desired, you can purchase a special aromatic sachet and put them in the closet. So, here is always pleasant air. Of course, sachet will not interrupt the peculiar smell of sweat. So be sure that things that have it, just got in a basket for dirty Laundry.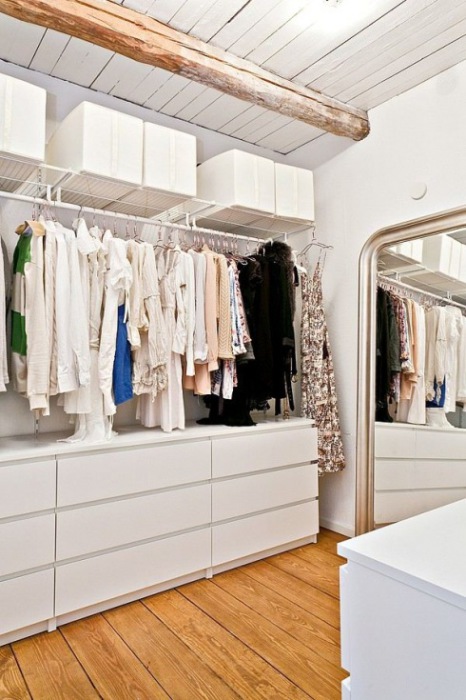 I hope you like our DIY closet design ideas and tips and now you're ready to improve your interior!