What can be made of buttons: Handmade necklace with adjustable buckle
Necklace made from buttons is a great DIY idea for craftswomen. This themed jewelry is very eloquent way to show your skills and preferences .
Homemade necklace of buttons will go perfectly with your favorite dresses, blouses, t-shirts, etc.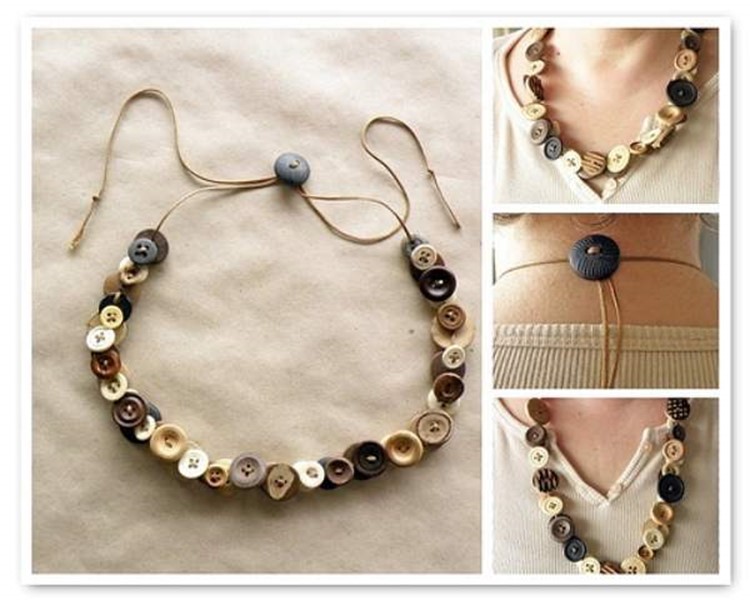 You will need:
Buttons;
Thread, cord, string or fishing line;
Needle;
Scissors;
Measuring tape;
1. Measure about 5 ft (150 cm) of thread and cut the piece. Thread the needle and start to pull buttons on the line.
Start with the button back side: in the opening direction, then right and in the other hole.
First button should be approximately 15-16 in (40 cm) from the end of the thread.
Thread the second button on the contrary, so that it was attached to the first face-to-face.
Repeat the sequence as much as you want. In this example, the length of the necklace of the buttons – 20 in (50 cm).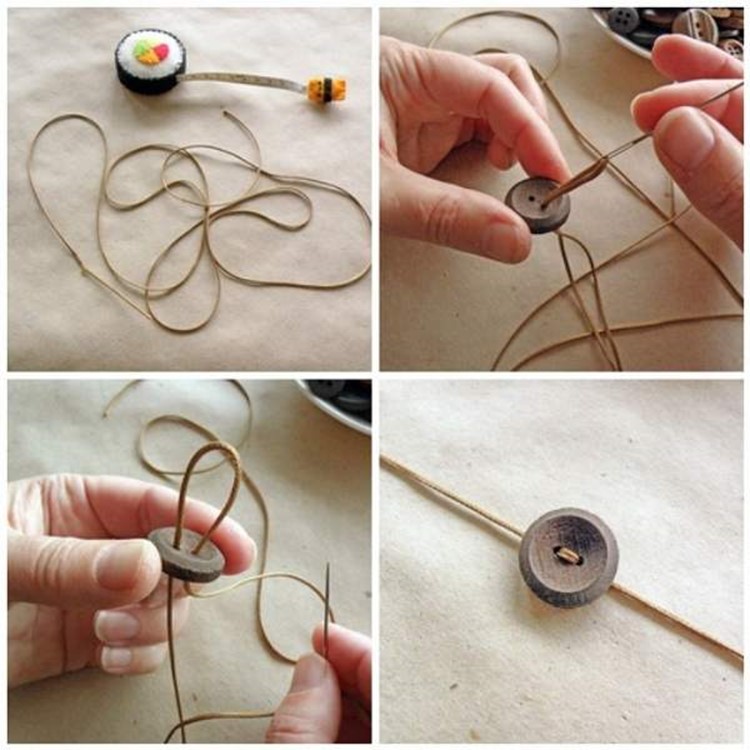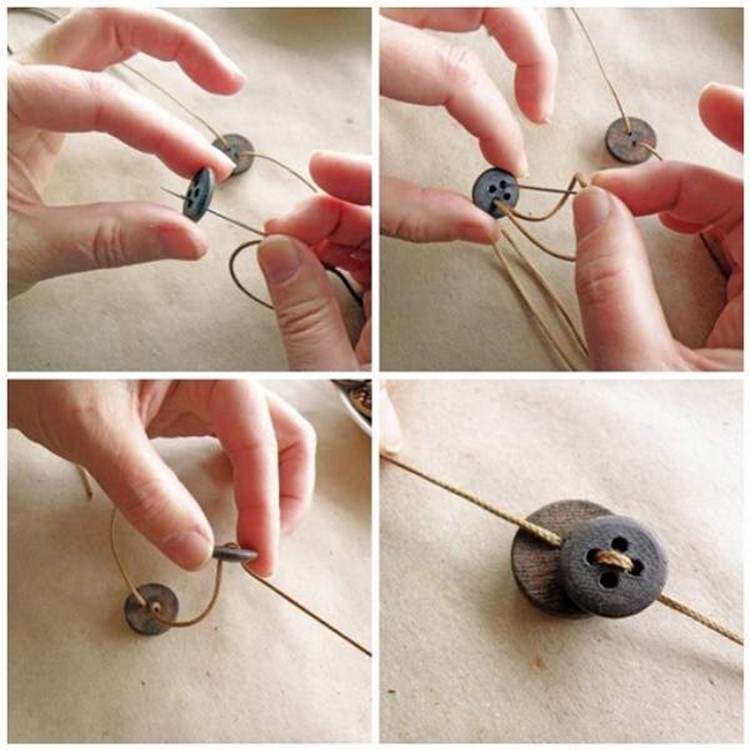 2. Making an adjustable buckle:
Prepare a button with two large holes – it will have to pass a thread 2 times
Thread this button about 4 in (10 cm) from the end of the thread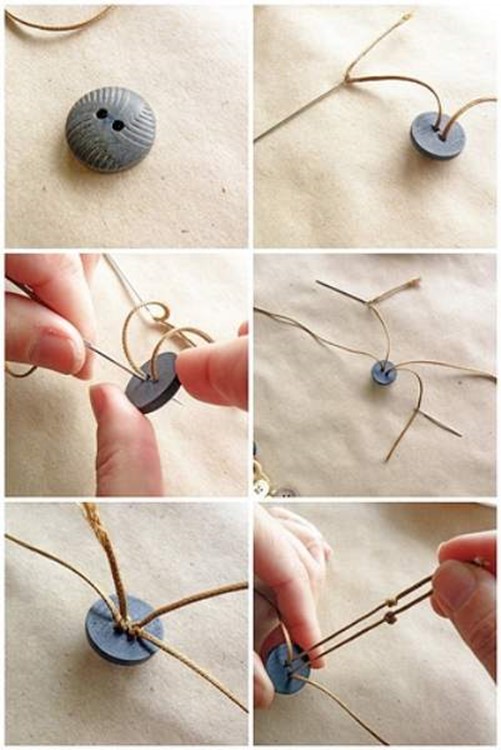 Thread the other end of the thread in the needle and pull the end through the same button (this time will turn on the reverse side).
3. Tie nodes at each end of the thread.
* By contracting the ends of the thread, you can adjust the length of the necklace.