Homemade jewelry: Pendant made of stones with their hands
Homemade jewelry attracts more and more fans. Even the novice master can make with their hands rings, elegant pendants, luxury medallions, original bracelets, necklaces and many other diverse and unusual jewelry.

Modern materials and technologies offer an incredible amount of opportunity and great scope for creativity. It is so easy to create a stylish and unique jewelry for yourself and as a gift. In consequence, this may even be your business.

In addition, you can do for yourself or loved ones a protective amulet or talisman. You can't trust making an amulet or talisman to random people. Amulets bring a special energy and homemade jewelry will work much better. Yes, and wearing a beautiful thing made by their own hands twice as nice.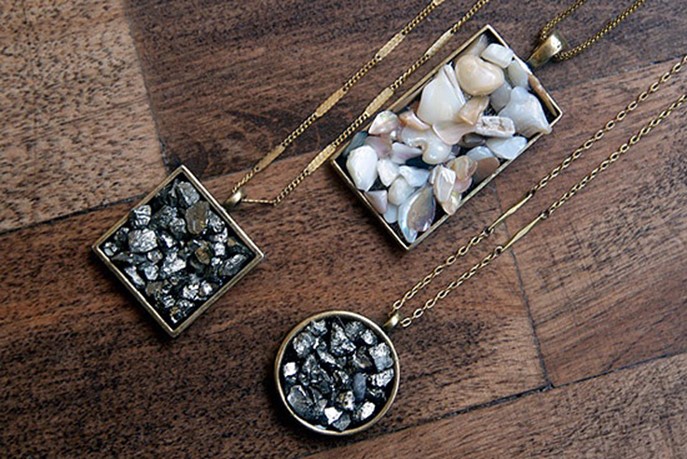 How to make a medallion

Let's see how to make a pendant or a locket with your own hands and what we need for this.

Oddly enough, quite interesting little things you can make of what is at hand. Even the most simple materials with creativity can give the special charm.

For making pendants or medallions we will need quite a bit of materials:

fundamentals for pendants. They come in different shapes, sizes and from various materials. In order to buy them, we will go to my favorite shop for the needle, every visit which gives us new ideas.

you will also need the universal super glue or glue gun;

decorate the pendant can semi-precious stones, shells (brought from the holiday), beads, sequins – everything your heart desires and that will be near;

strap or chain for our pendant.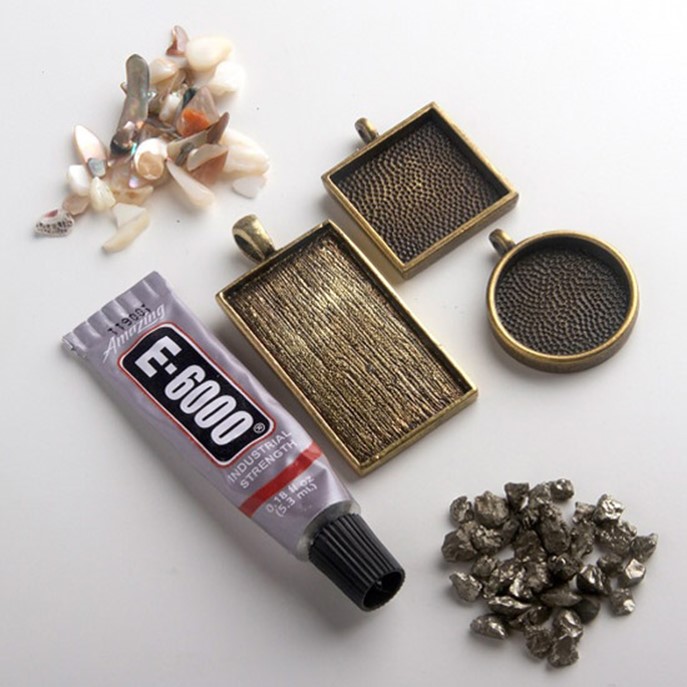 The basis for the pendants are produced to very interesting shapes and with different decorative effects. They can be silver, like silver or be antique brass – our homemade jewelry will look as very rare thing thanks to noble patina.

For making our pendants, we take the basics with ground of round and rectangular shapes, colors antique bronze.

On the platform the basics of the pendant apply a layer of glue from the tube or the glue gun.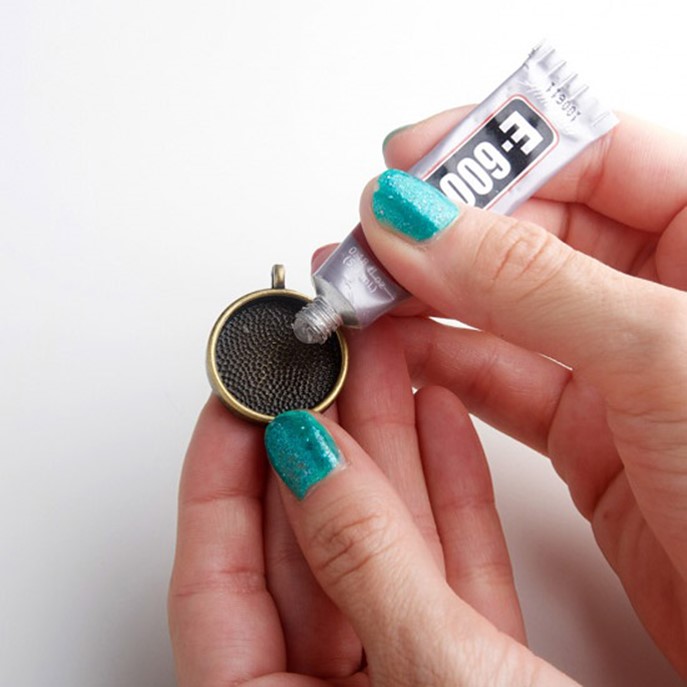 Then create a composition, sticking to the basis of small pearl shells and beautiful stones. Often they look beautiful in the water, and when dry, discolored. To avoid losing their color, you can varnish from a spray. This beautiful pendant will be a wonderful reminder of a bygone summer and the sea.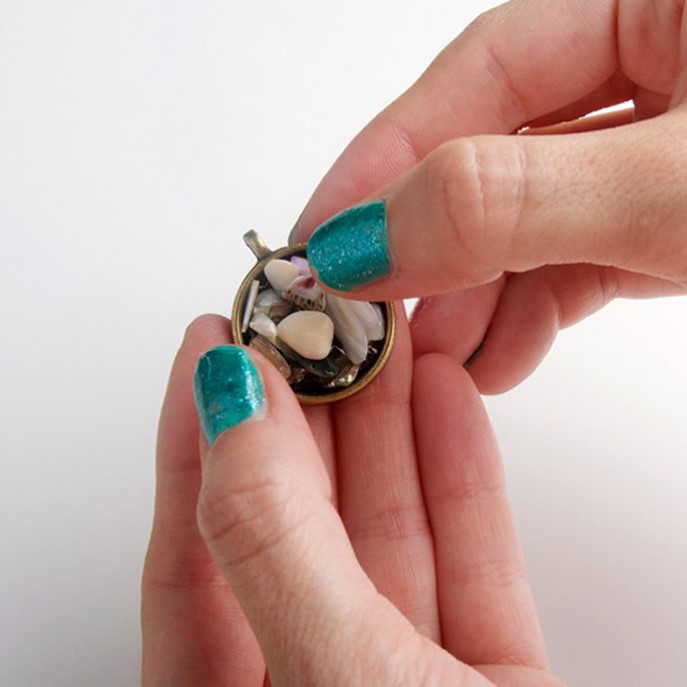 Left to wear the pendant on a chain or lanyard. Now you can wear this homemade jewelry!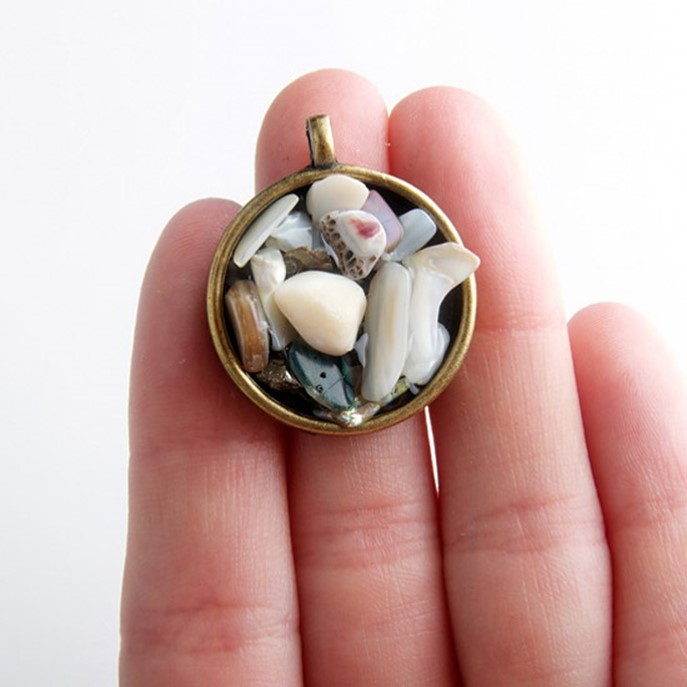 Creating such an original jewelry, you can be sure that it will exist in a single copy. Even if you will order to make a copy of favorite pendant, due to the uniqueness of natural materials, each time will get a completely different pendant.