How to make handmade bracelet of clay
Original handmade jewelry can create a unique image. Bracelet made of clay is fit for the summer sundresses and ethnic style clothes.

This bracelet is made of polymer clay technique Mica Shift – a special technique with metallised plastic, in which relief pattern is created on the surface, but as a result is obtained a perfectly smooth product.

Materials and tools:

bake polymer clay with metallic effect, in this case it's gold

working surface glass or ceramic tiles with a smooth surface

knives for polymer clay

textured sheet or stamp

gloss lacquer

baby powder or talc

Brush

Pliers

rings, lock, decorative pendants, chain

Bracelet of clay. How to work with polymer clay

With the help of pasta machine or manually unroll a sufficiently thick layer of polymer clay. Width equal to the width of your chosen finished bracelet length – equal to or slightly less than the circumference of your wrist.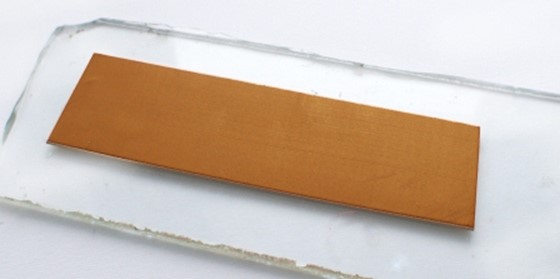 Using a brush, on textured sheet we put talcum or baby powder. We need to deepen all were sprinkled. For this purpose, water may be used.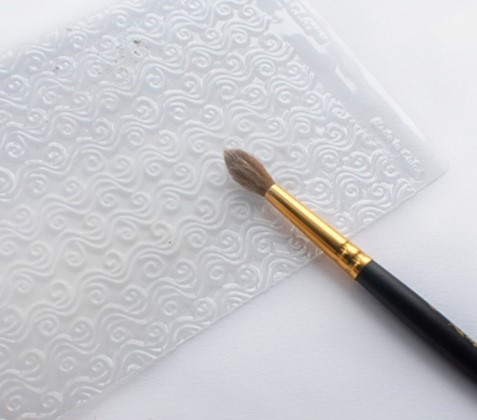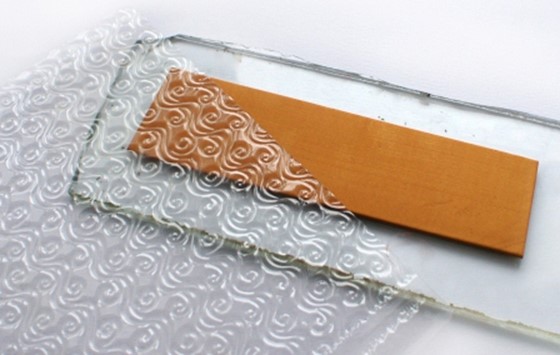 Then thoroughly crush texture to the formation of clay to figure turned as far as possible and clearly.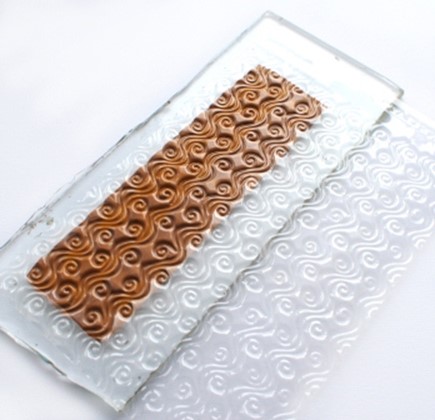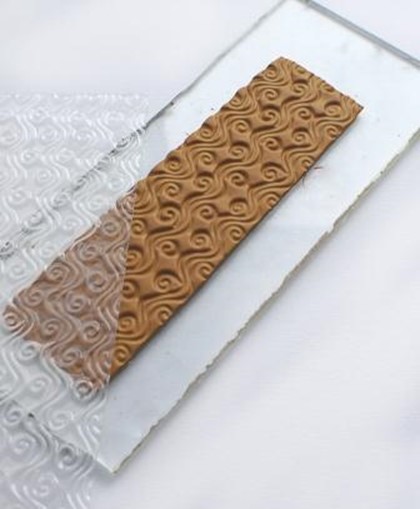 Carefully remove the texture and give stratum of clay to cool for half an hour. Then use the blade cut the speaker pattern. Better to cut slowly and little by little than to cut too much and spoil the picture.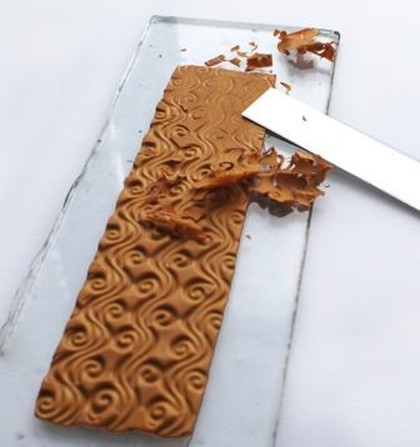 Now with boats or blades cut the desired shapes. You can leave and solid bracelet, permitting the thickness of the reservoir. Then it is necessary to bake resembling bank size. You can cut bracelet into pieces, it also can be baked at the bank, but you also can do it on a flat glass.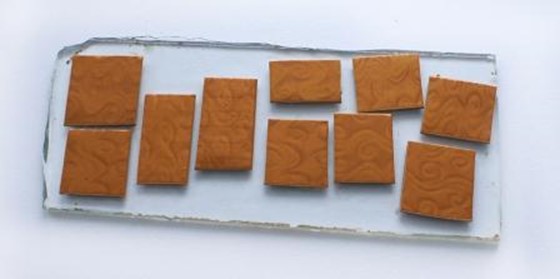 The following photo shows that the surface is flat, but the pattern is clearly visible.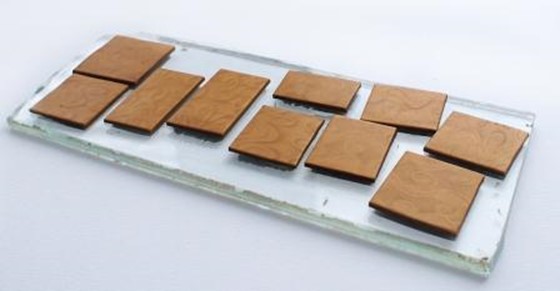 Holes in parts can be done in more crude plastic toothpick or a needle, and can be drilled in the baked product.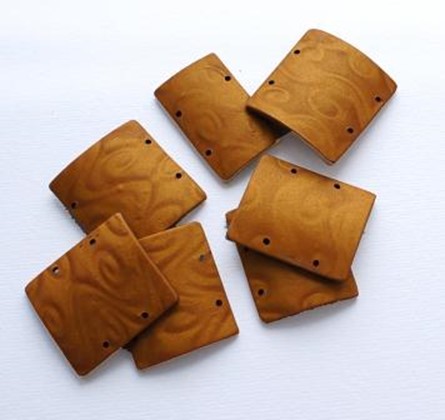 Finished parts if necessary, grind, and then coated with a glossy varnish. That gloss lacquer take extra drawing. Using the ring and chain to fit the bracelet..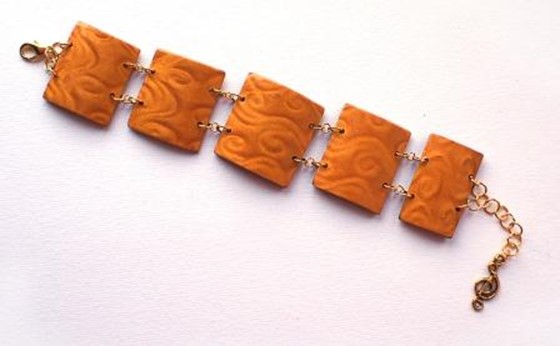 Of the remaining pieces I have collected more such suspension supplied to the bracelet.