Christmas craft for kids: decorations from beads
The most favorite holiday of the year is soon, and that means you need to come up with interesting ideas for Christmas crafts for kids. Today we will make simple decorations from beads.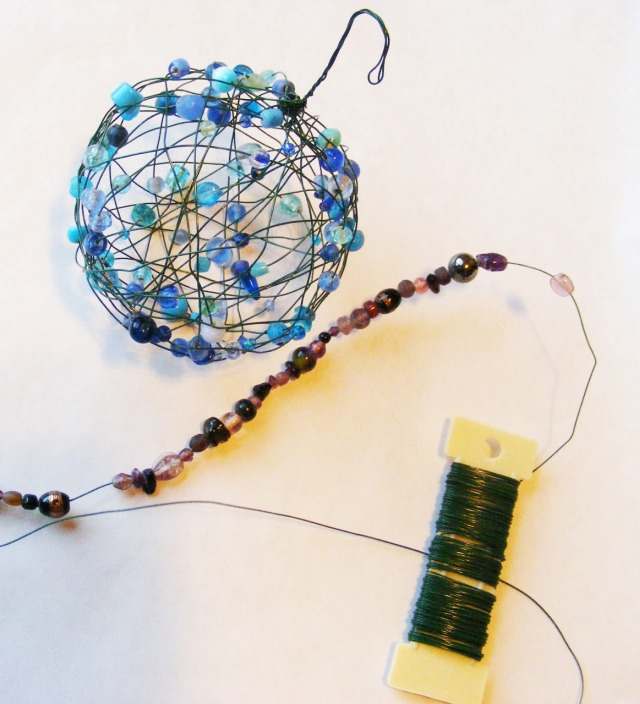 You will need:
thin wire (you can use floral wire)
ball
beads
pliers
1. Prepare a long thin wire and start stringing her beads of different colors, sizes and shapes.
2. Inflate the bulb of the desired size.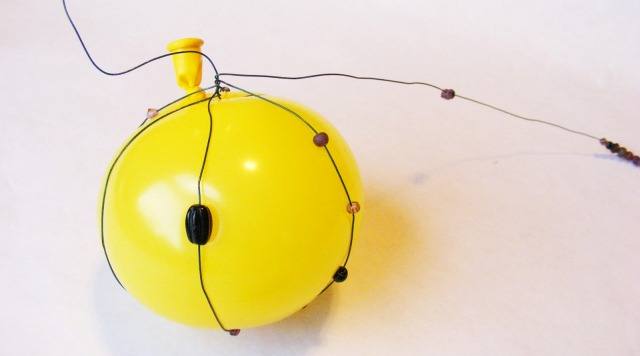 3. Start to wrap the bead wire with beads. Youc can leave a lot of wire in the end to make a hook. Or you can use all the wire, and add thread or ribbon to hang the toy on a Christmas tree.
* Gradually add the beads as you wrap the ball.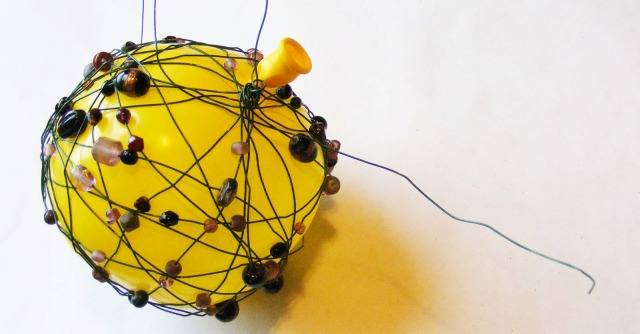 4. While wrapping the wire, try it in the same place to twist it so that after removal of the bead wire has not spread (that's why I advise you to do the hook).
* Do not wrap the ball too tightly.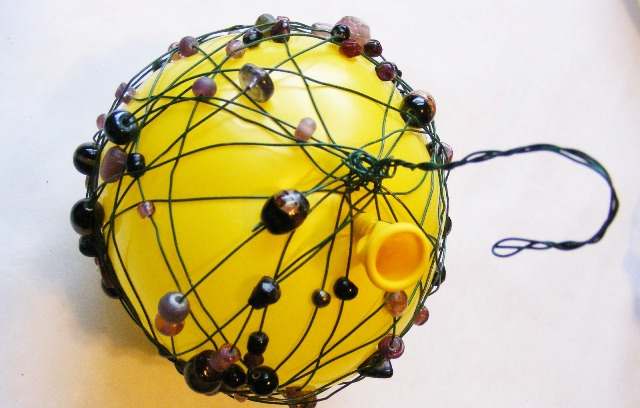 5. When you have wrapped the entire ball, make a balance wire hook and trim the excess.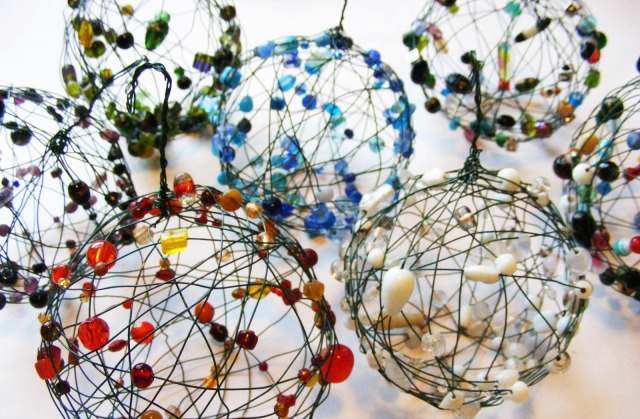 6. Deflate the ball and you have a beautiful Christmas ball bead.