Handmade Christmas decoration for chandeliers
Homemade decorations for chandeliers from cones allow you to give your home some Christmas cheer, filling the house with warmth and comfort.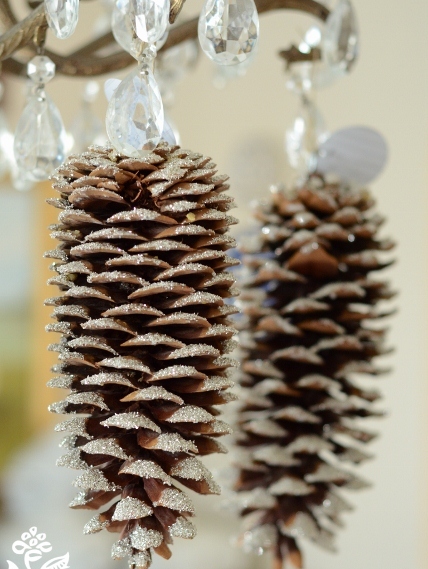 You will need:
cones
screws semiring
PVA glue
sequins
1. Paste each cone on the screw.
2. Apply to the ends and the top of the cones glue.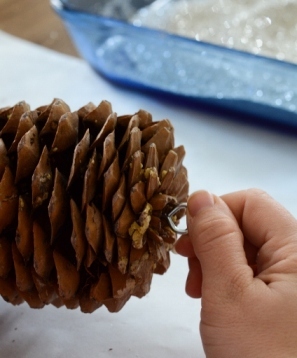 3. Sprinkle glitter on the glue applied.
* Pour glitter into a bowl or on the biscuits and "dipping" them in the bumps.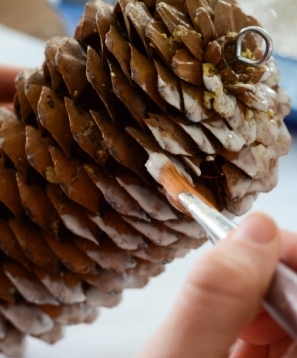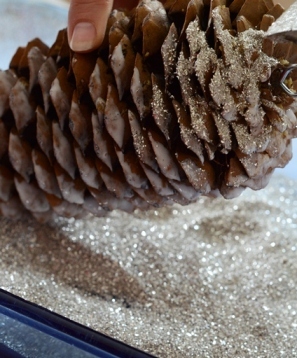 Now you can hang these cones on the chandelier, Christmas tree or any other suitable place.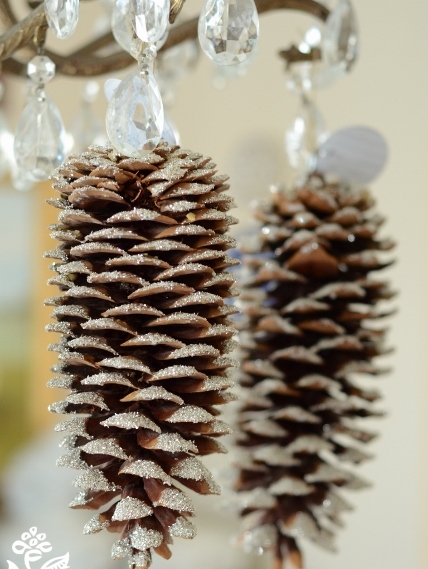 You can also pull the rope or ribbon and hang the buds on it (on each hook you want to tie the knot).