Postcard with Christmas tree napkins
This master class will be those in childhood I liked books-clamshell with embossed images. We'll make something similar.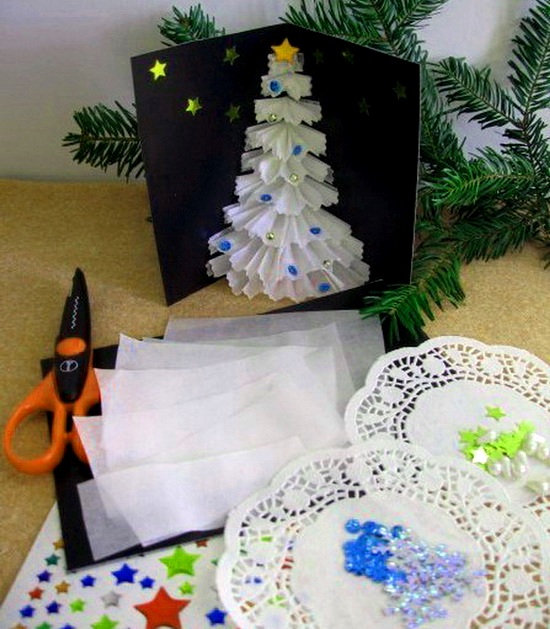 For the basics you will need a sheet of cardboard. For most Christmas trees take napkins or corrugated paper. We also will be useful for small stickers or plastic Christmas Decor as well as beads and rhinestones.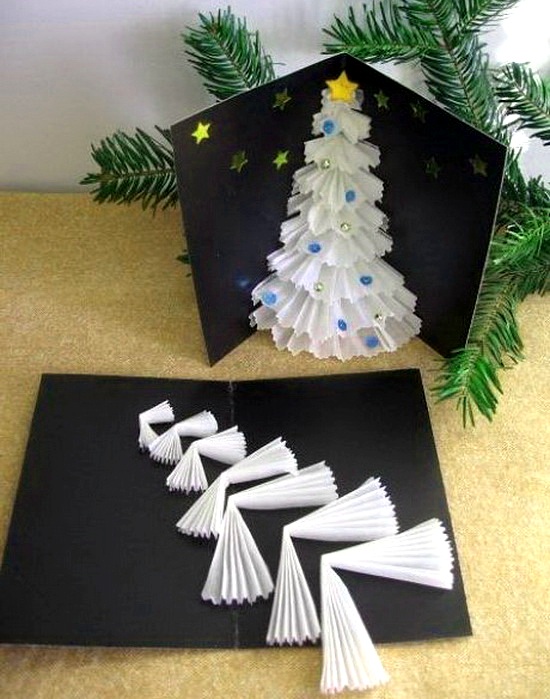 Napkins cut into strips of equal width and length. The length of the select so that you can fold the herringbone (try). If you get sticking edges on any of the levels, you can always prune.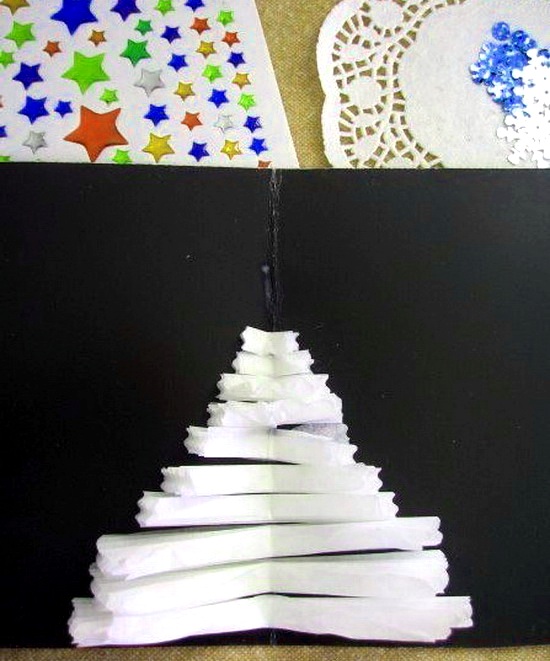 From napkin to do bows, and then paste them in the inner part of the cardboard for the central part under each other.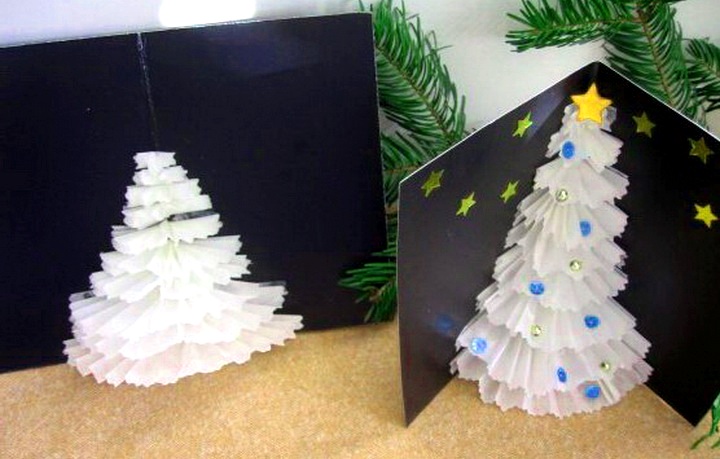 Add a little decoration to crafts became even more beautiful.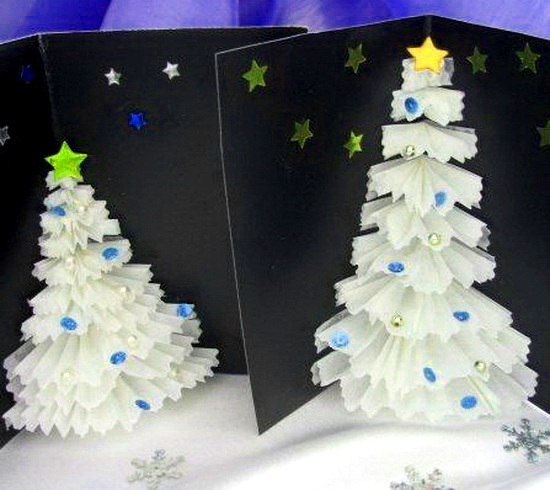 The card recipient can store not only closed, but unfolded.