Easter egg made of yarn, in which you can place small gifts
This cute Easter egg is made of yarn. You can place small gifts in it to please your closed ones.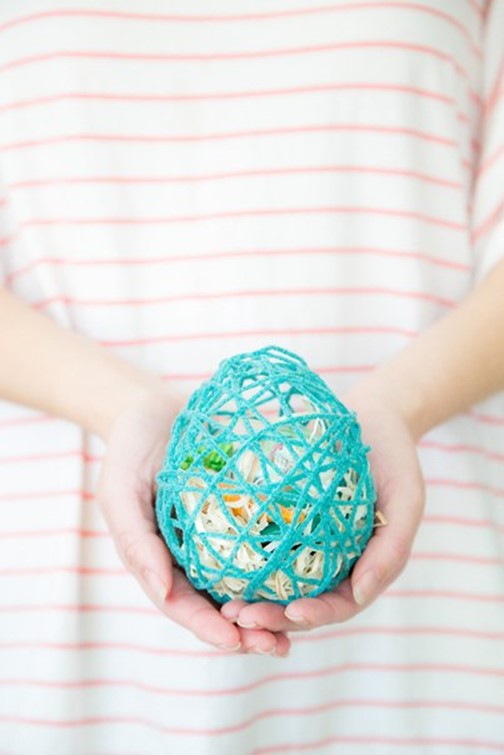 To make this fun Easter crafts place the yarn in a bowl of white glue (PVA).
Then inflate a small balloon and use soaked yarn to wrap it.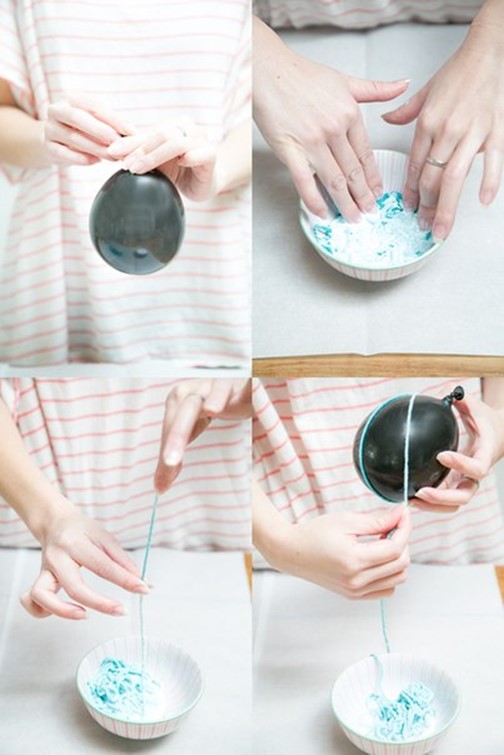 Now prick the balloon with a needle and you will get an egg with the stable form.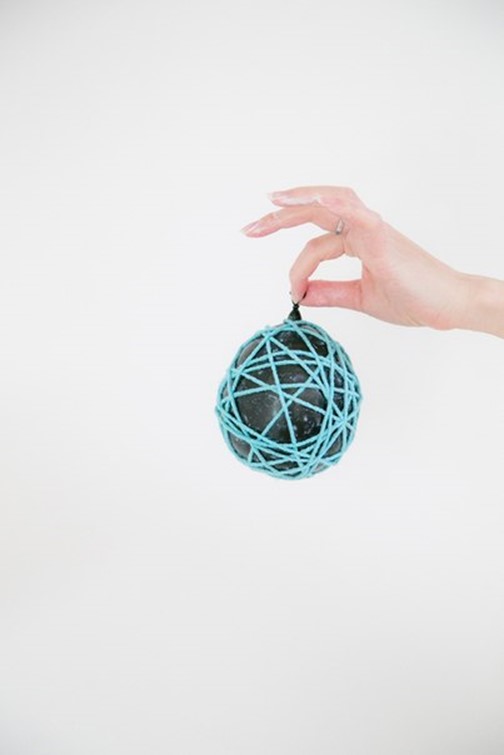 Such a beautiful Easter egg is perfect for festive decoration of the interior. Place the eggs inside sweets or gifts and the kids will be happy!