How to make unique Easter gifts: Bowl of plenty
If you are looking for a unique Easter gifts, be sure to try to make this homemade bowl of plenty. This souvenir will be a wonderful decoration for festive table or important gift for a friend. Colorful composition with flowers and Easter eggs will create a festive mood for both children and adults.

Materials & supplies:
1. Saucer;
2. Cup;
3. Plug;
4. Glue gun with spare cartridges;
5. Masking tape;
6. Moss or sisal
7. Flower pot
8. Plastic eggs;
9. Artificial flowers, leaves;
10. little yellow chickens;
11. And of course a bunch of enthusiastic and inspiration. )))
Bending fork. Glue the plug to the saucer with hot glue.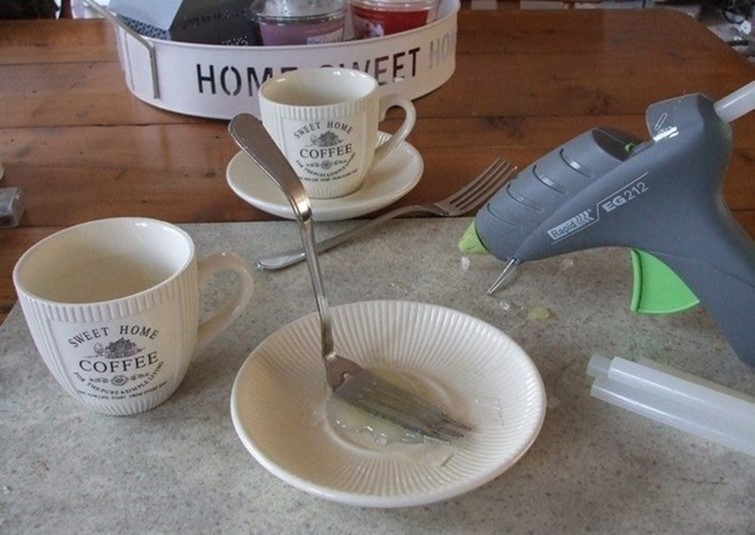 Now glue fork to the cup. Here it is necessary to firmly hold the cup with a fork until the glue dries

After the glue has dried, take the moss or sisal and decorate a saucer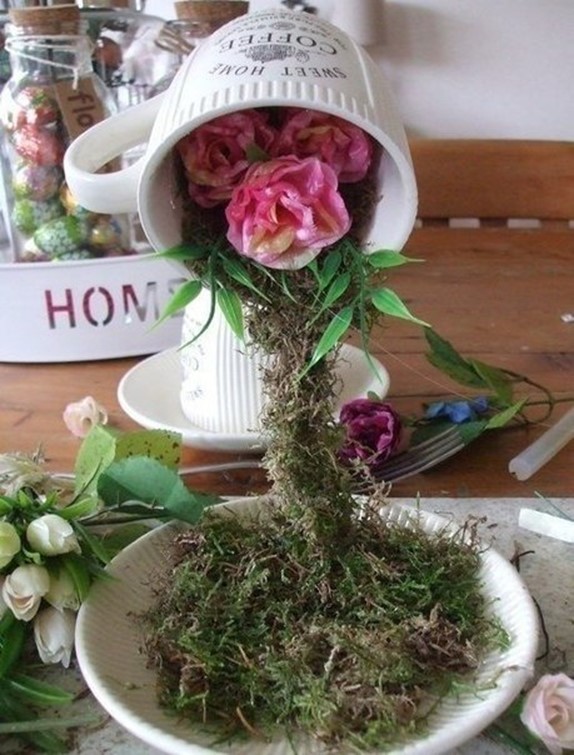 Now begin to glue the flowers, eggs and leaves.

Important: To our composition is not overturned, put stones on the moss.

Done! We have made a unique Easter gift with their own hands!