New DIY idea for coloring Easter eggs
Many hostesses craftswomen are wondering about coloring Easter eggs with their hands at home. Probably everyone is aware of the tradition of painting eggs for Easter, but if you don't already know, this information is for you:
The egg is a symbol of fertility and rebirth, and Easter egg for christians is a reminder of the salvation and eternal life for the faithful God. Coloring Easter eggs is very old tradition, which originated even before the advent of Christianity, but the early christians painted eggs in red, a reminder of the blood of Christ, crucified on the cross. Nowadays, many Easter eggs with colorful paints, decorate with stickers and other beautiful things.
I want to show you an example of a very simple and beautiful coloring Easter eggs, which you will be able to make at home using food coloring, unnecessary nylon tights, flowers and leaves.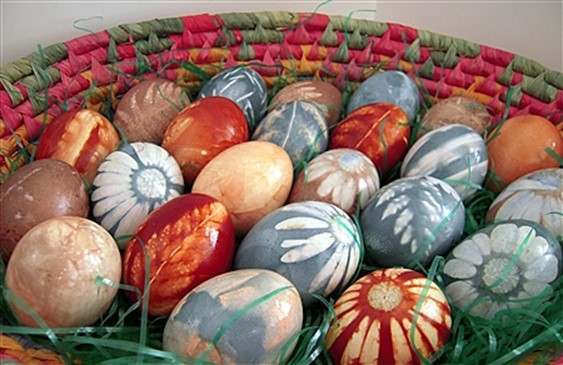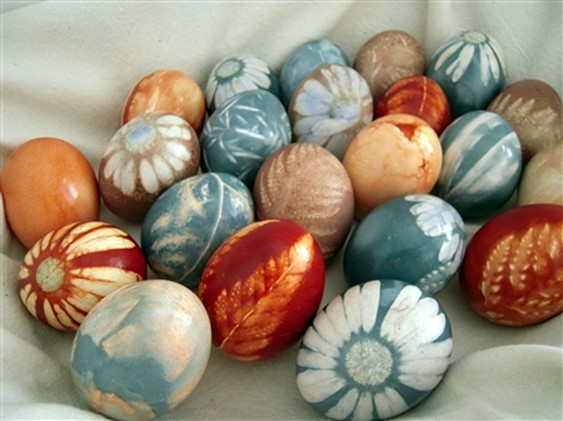 Prepare appropriate leaves: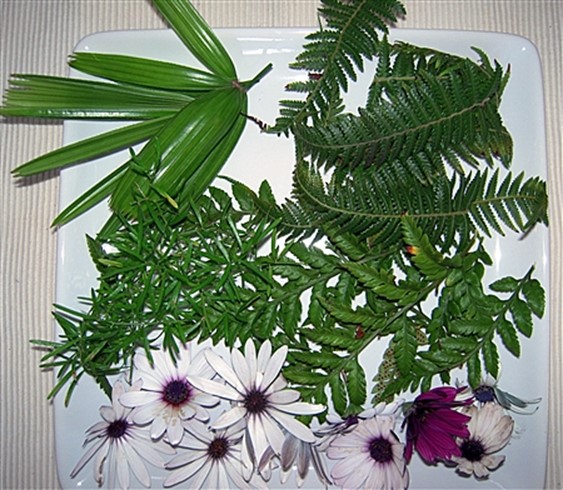 Cut the pantyhose into parts of size two to three times more of one egg.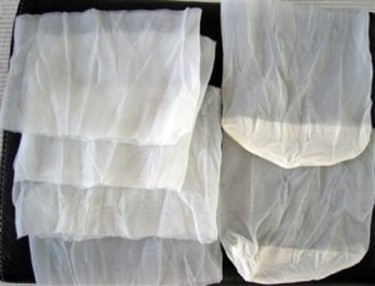 If you want to use natural dyes, you can cook in different pans –onion scales, cranberries, beets. Cooking vegetables, berries need about 40 minutes. The water is then necessary to cool, and then cook the eggs in it. However, before we put them in water, we need to attach leaves to them.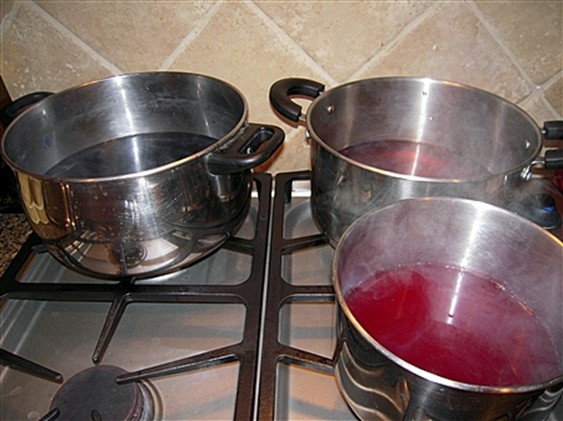 it is very easy to do: using pantyhose attach leaf or flower to the egg, press tightly, the tip knotted or fastened.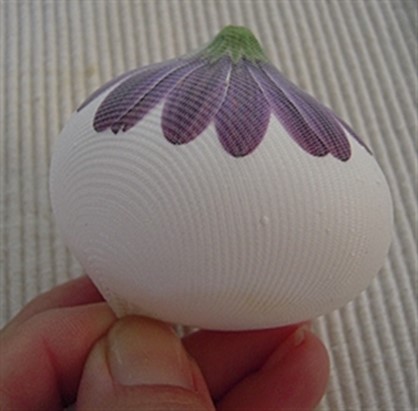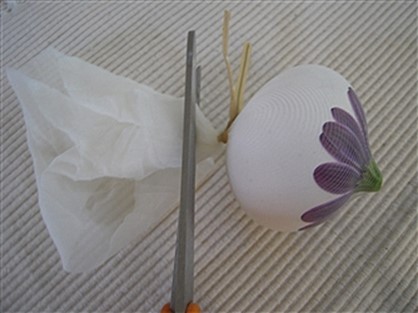 Then boil eggs in colored water (up to 30 minutes). Leave them in the same water up to 2 hours.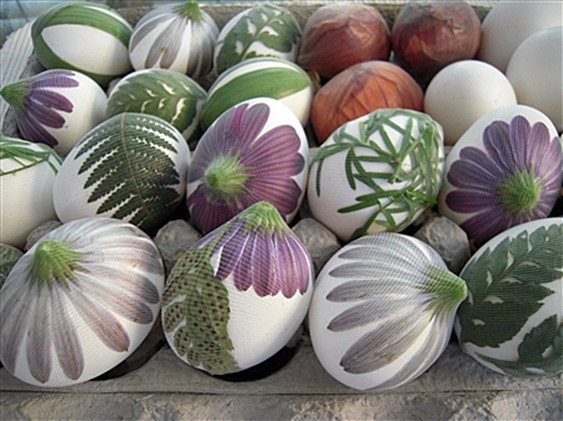 These eggs will come when we'll get them from the color of water: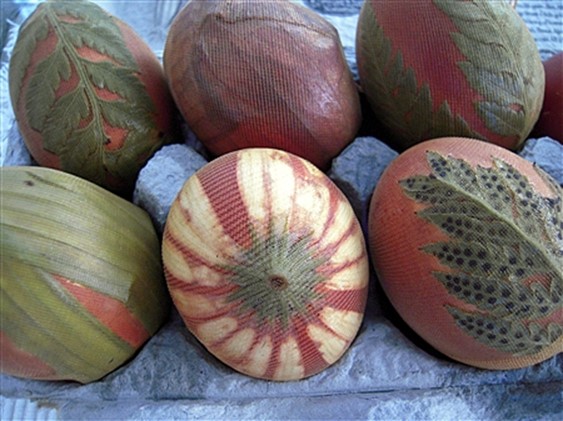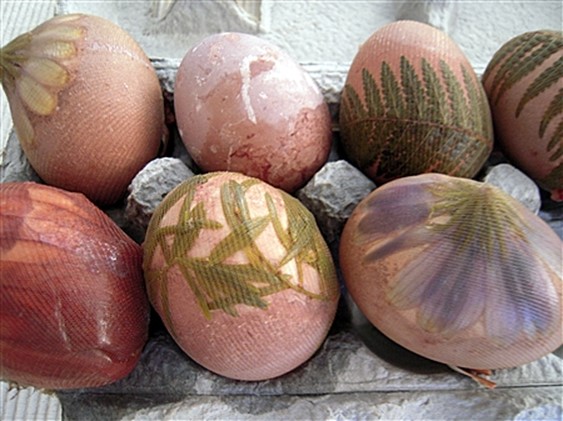 Then you need to carefully unstick flowers and leaves from eggs.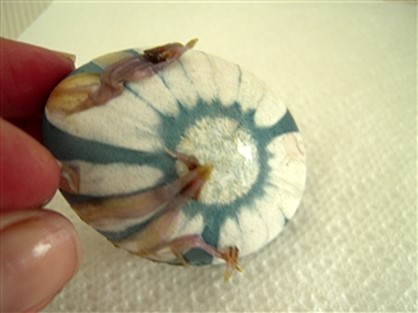 Done!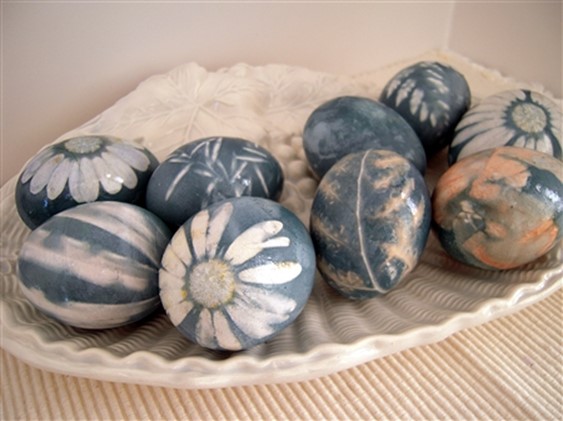 To make the two-color Easter eggs, cook the first one in the water (with leaf), then without leaf in another water.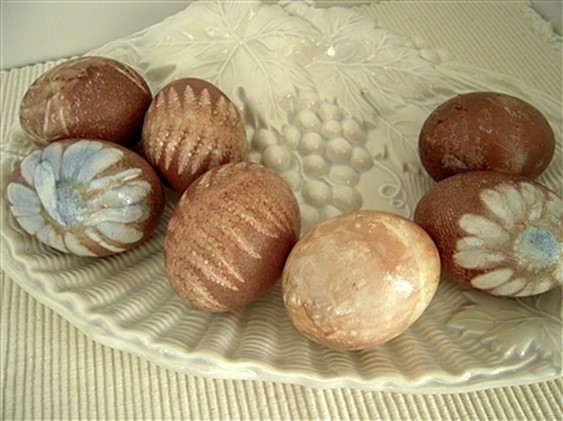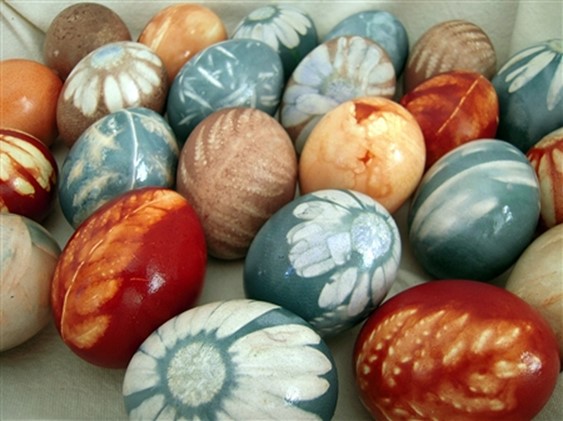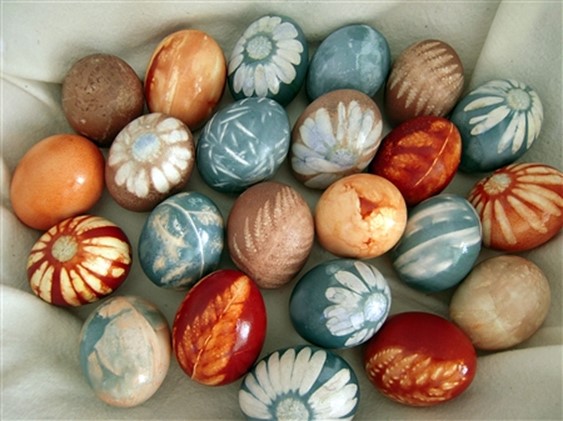 I hope this DIY idea will be useful to you. Happy Easter!