Easy halloween crafts for kids: Halloween pumpkin
Halloween pumpkin is an integral element of one of the funniest holydays. So if you're looking for simple and exciting halloween crafts for kids, then you know what you should do))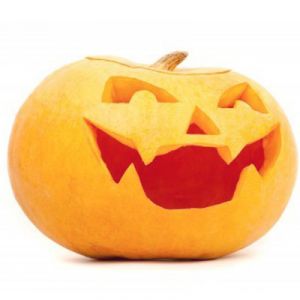 You will need:
pumpkin of any size
the knife
pen
acrylic paint
a spoon (if necessary).
1. Cut the bottom out of the pumpkin if it's wide or the top, if it is elongated, and with a spoon remove the insides.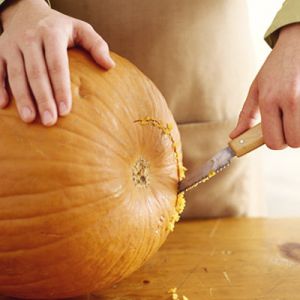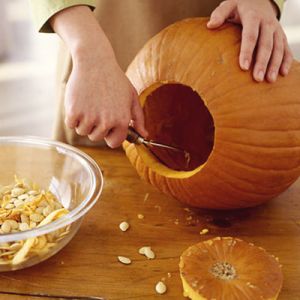 2. With a marker draw a face, which will continue to carve a pumpkin. Better to draw something simple to make it easier to cut.
3. Take a thin kitchen knife and begin to carefully carve the face. You may need and a large and small knife to cut some parts out of the pumpkin, such as the teeth and eyes. You can also pre-print paper on the muzzle and attach it to the pumpkin and make the desired mark.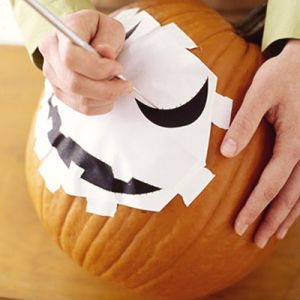 Cut is not difficult, the main thing is to have patience.
* When the Halloween pumpkin is ready, you can insert candle into it.
Nice job! Our halloween crafts for kids is done, so we have imoprtant festive item for the holyday.