A time to love, or Heart in vintage style
Gentle lavender heart is a great gift for Valentine's Day. So if you still have not chosen a present for a loved one, act! Crafts with their hands radiate a special warmth and give unforgettable emotions – of course, because they are made with love and awe.

Give your sweetheart vintage heart, and it will always remind about you.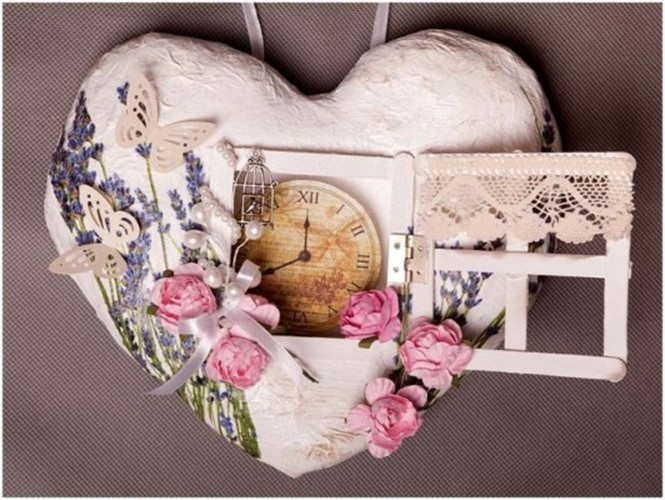 To make a lavender heart, you will need:

Paperboard;

Newspaper;

glue gun;

Icecream sticks;

Double-sided adhesive tape;

White paint (emulsion for walls);

Tiny loops of the frame;

Paper towel;

Napkins for decoupage;

Decorations (flowers, beads, ribbons).

1. Print the pattern in two copies.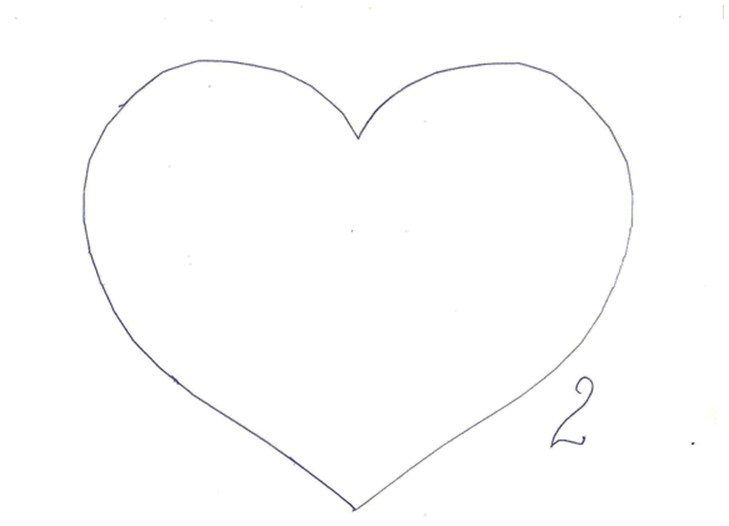 2. Take the white cardboard and cut out of it heart, and then another four rectangle 2 in (5 cm) long, 1 in (2.5 cm) wide.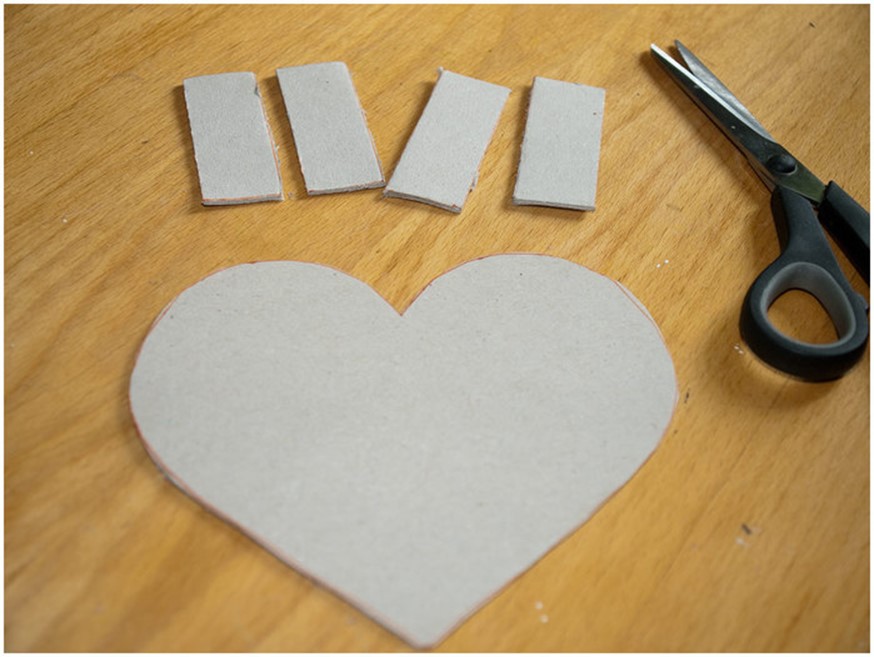 3. Glue rectangles in the middle of heart, forming a square. This is our future window. Upon request, you can additionally make smaller heart. Such couple will look great =)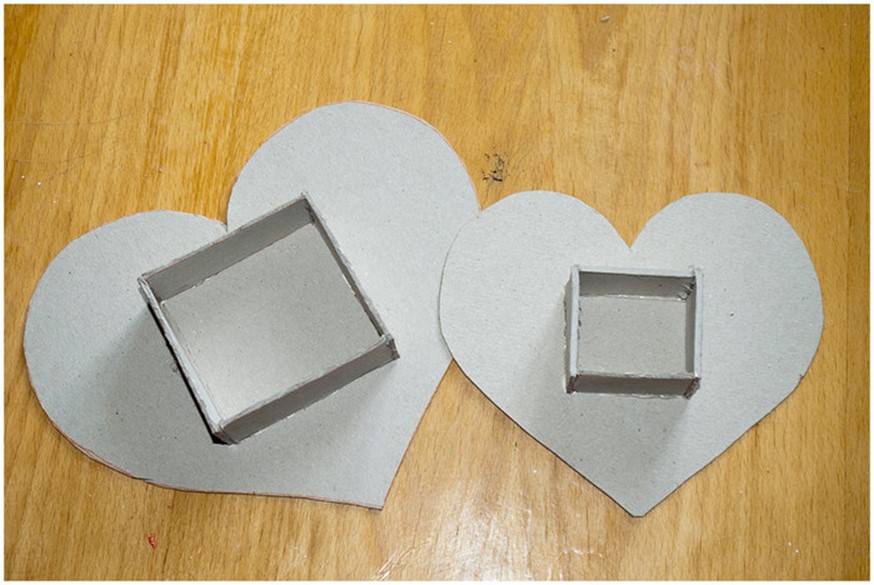 4. Make small lumps of newspapers and put them around the window.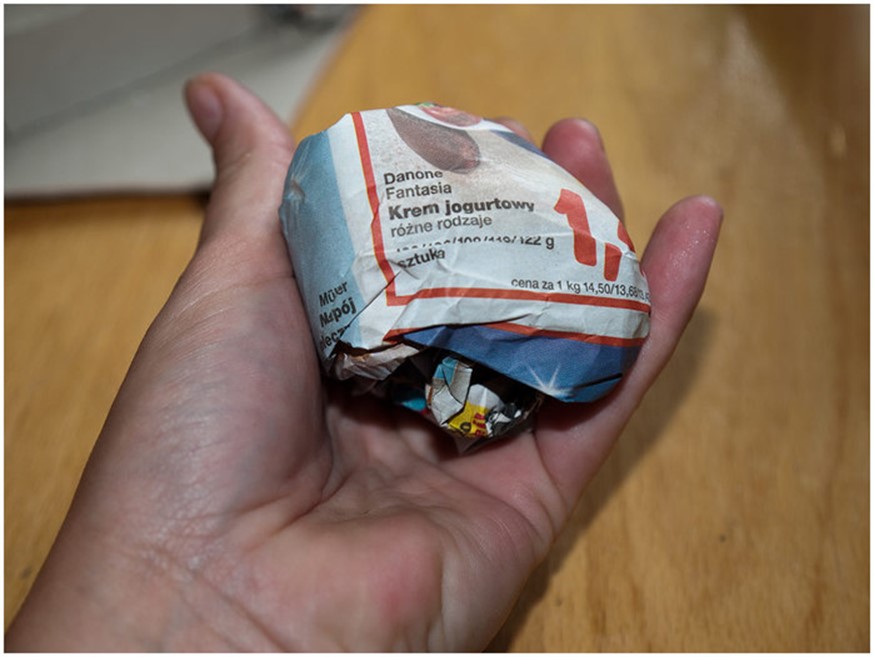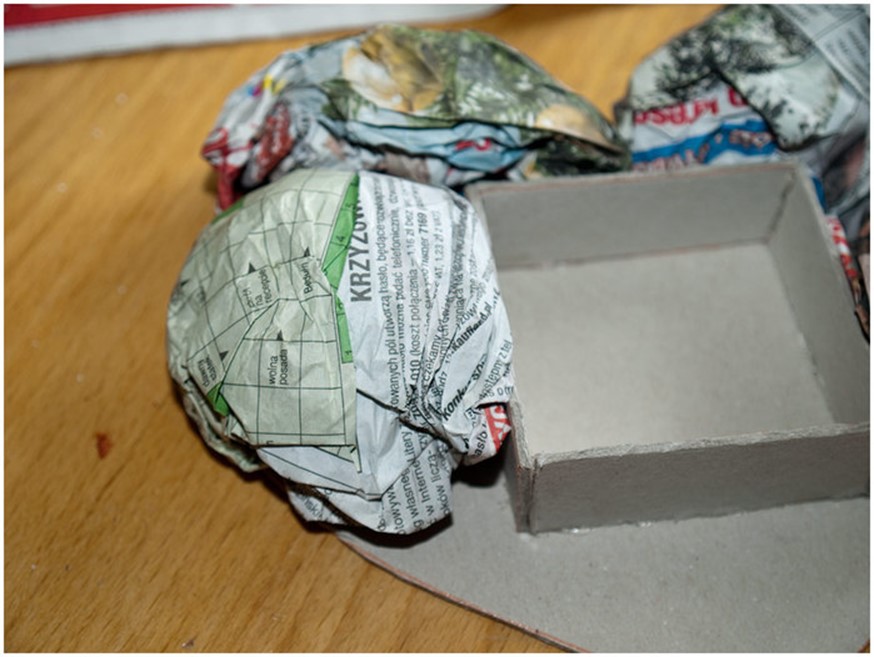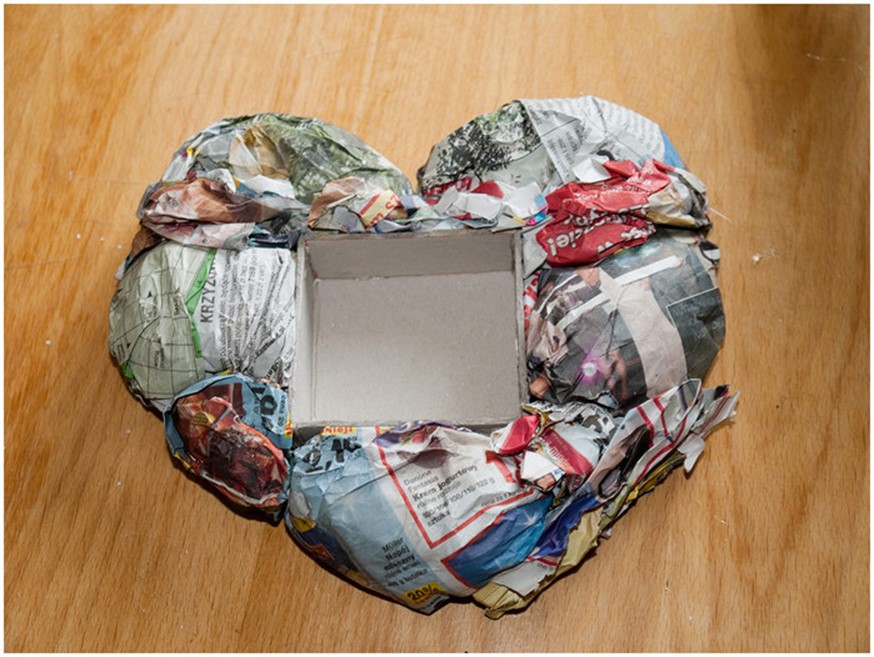 5. Use double-sided adhesive tape to fix crumpled newspaper on cardboard blanks.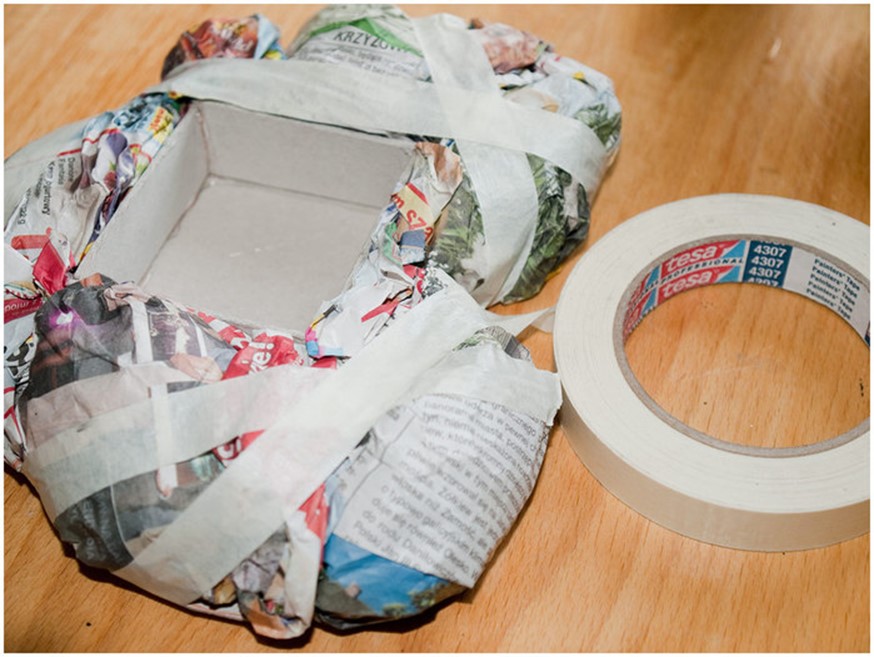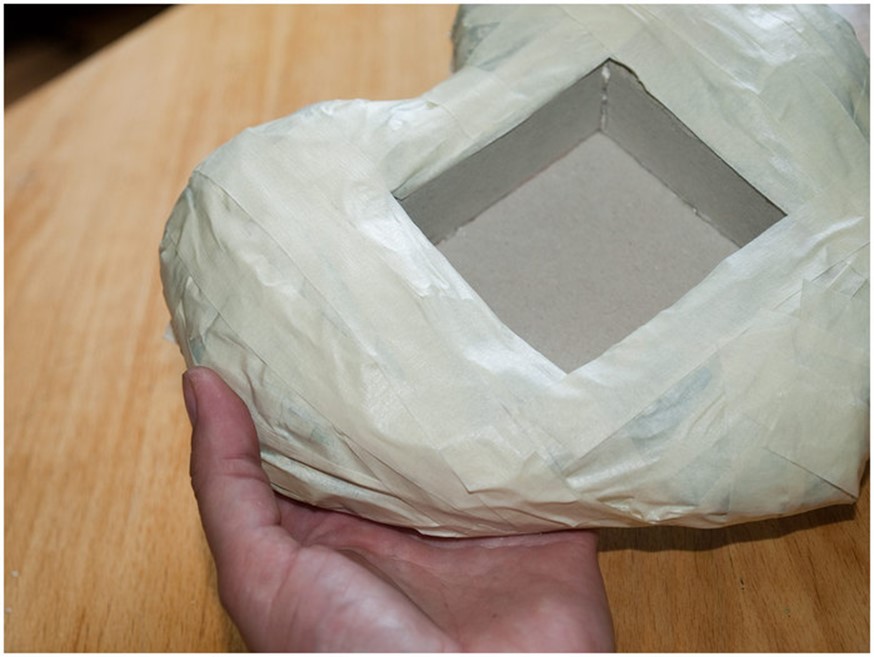 6. Now you need a paper towel, glue, wide brush and water.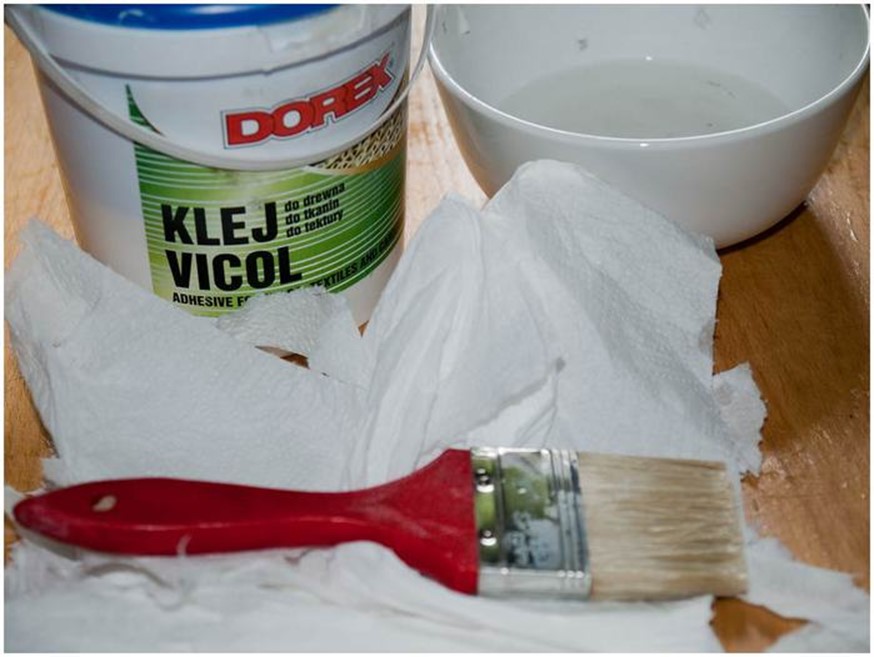 7. Smear the heart of the adhesive and completely cover it with paper towels. The top layer little smear with brush dipped in water. Wait until the heart is completely dry.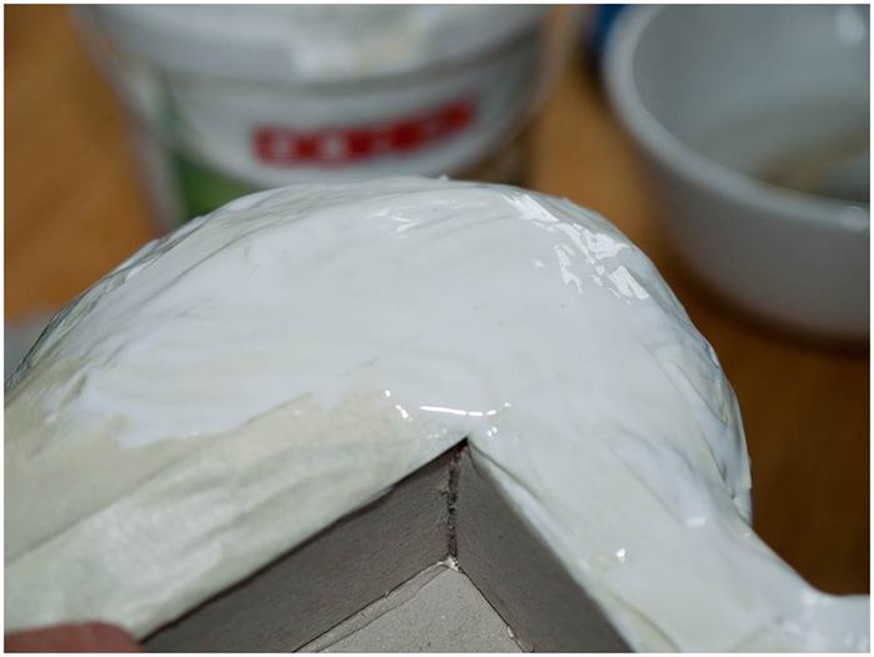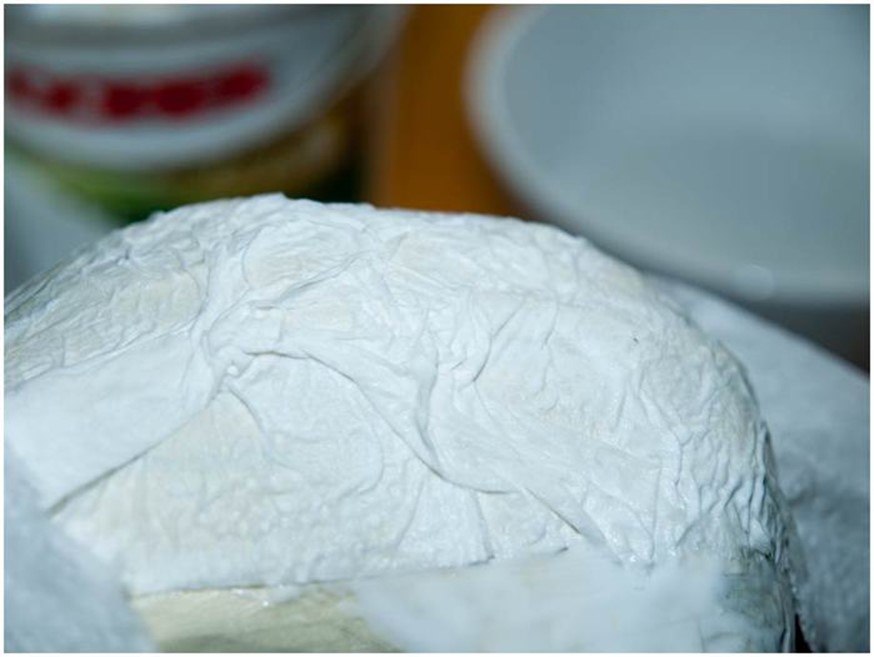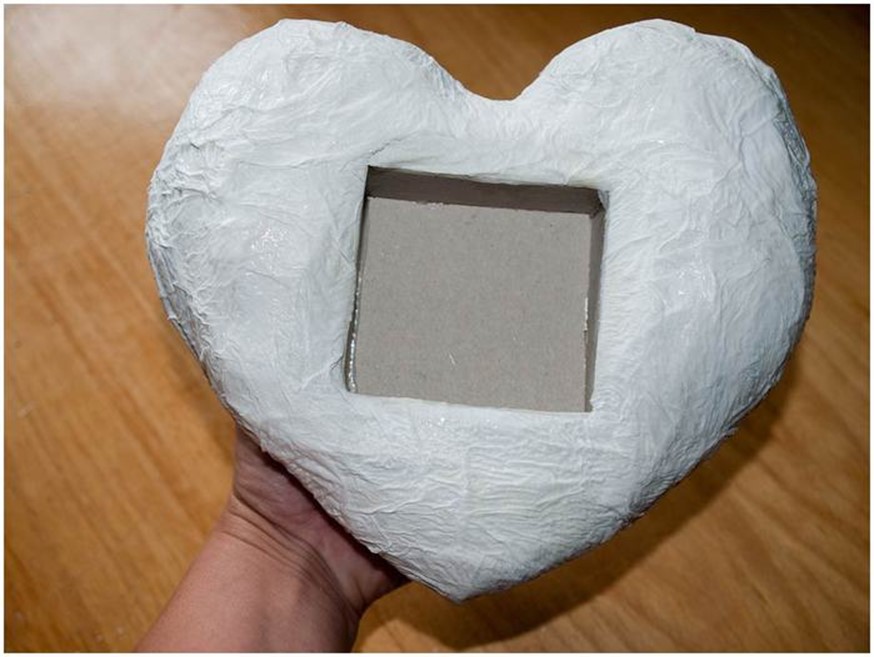 8. Make a window from the icecream sticks. Cover in white.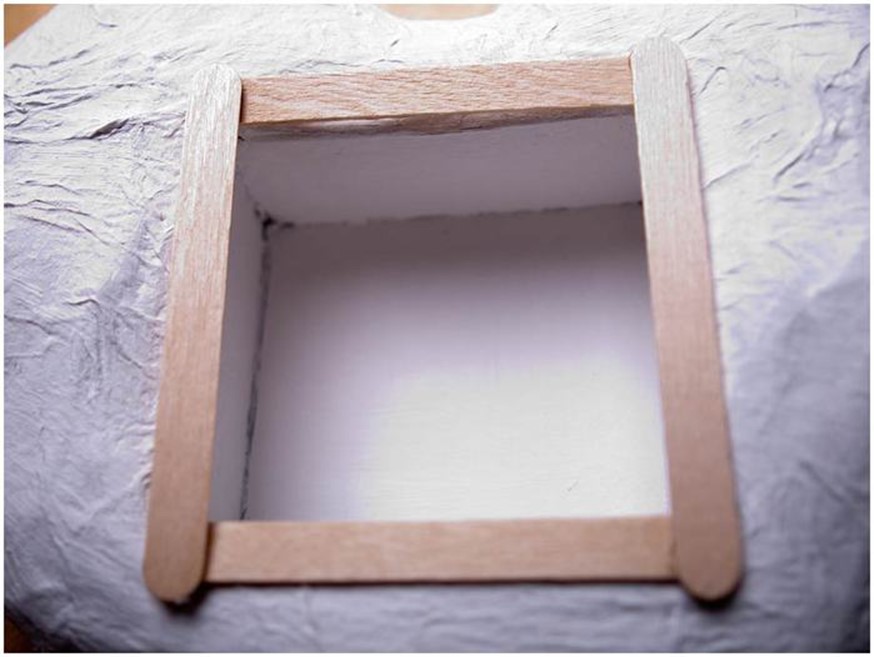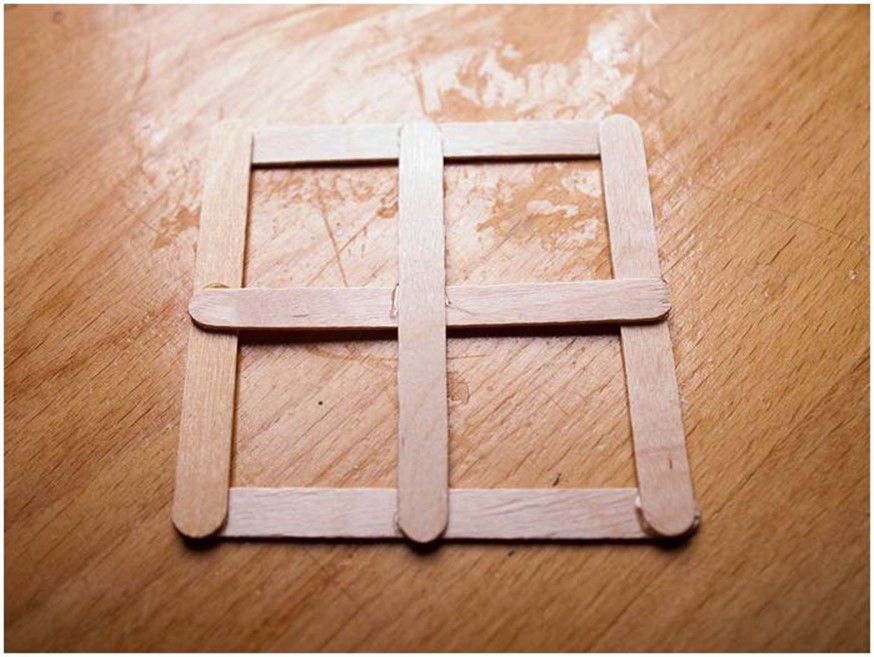 9. Glue to the back wall of the heart is another cardboard template, attach the loop.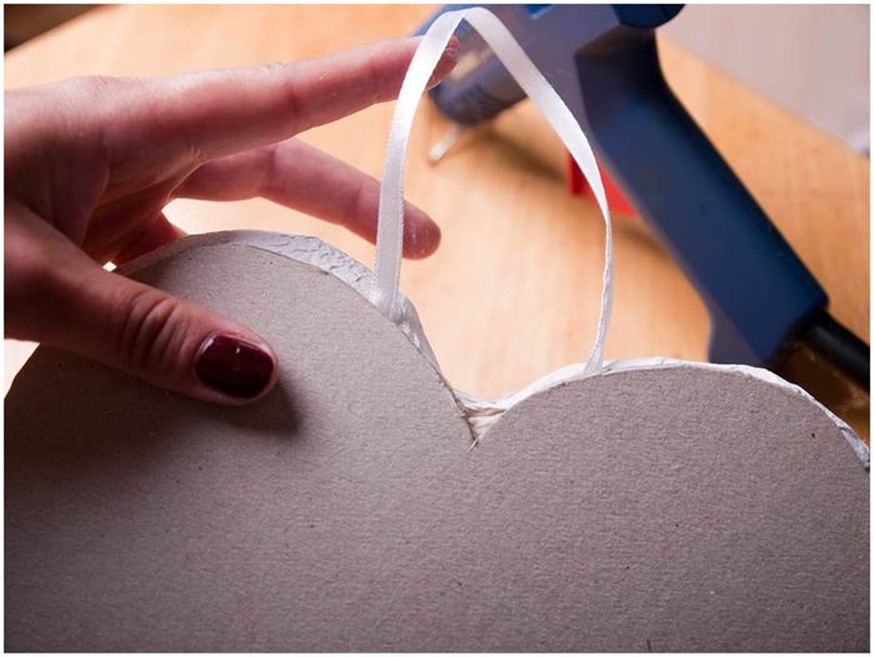 10. Engrave lavender flowers from napkins for decoupage and stick them to the heart.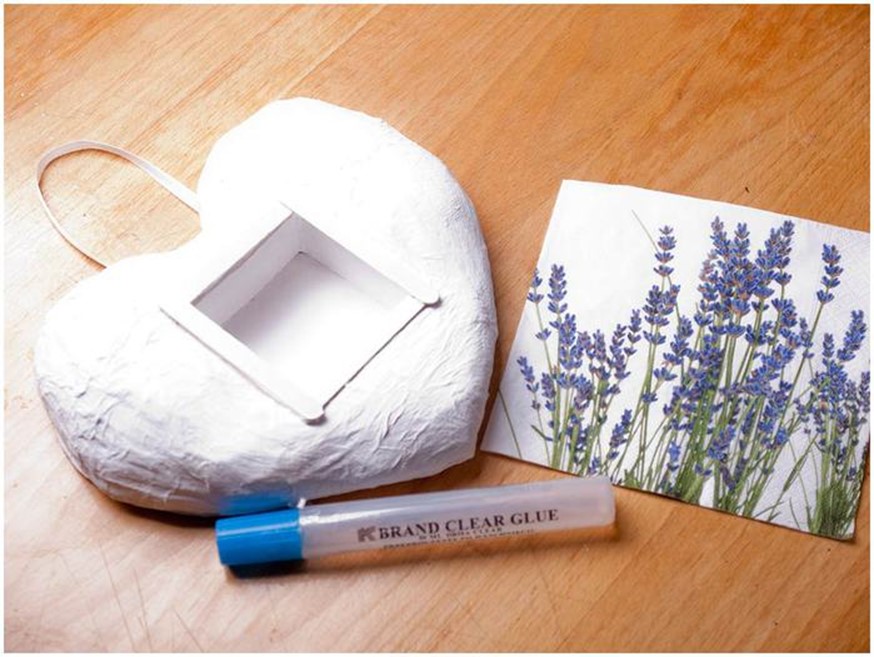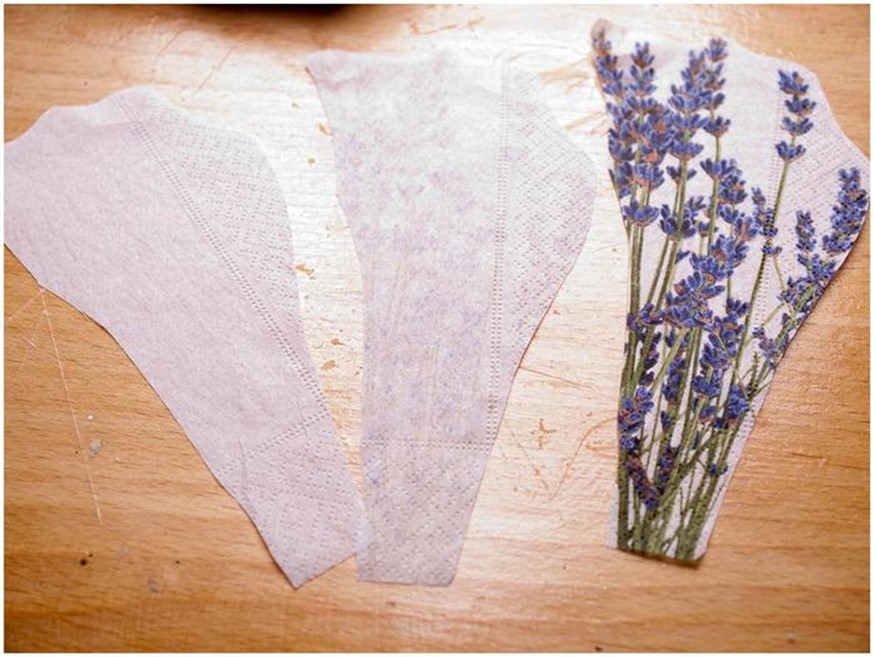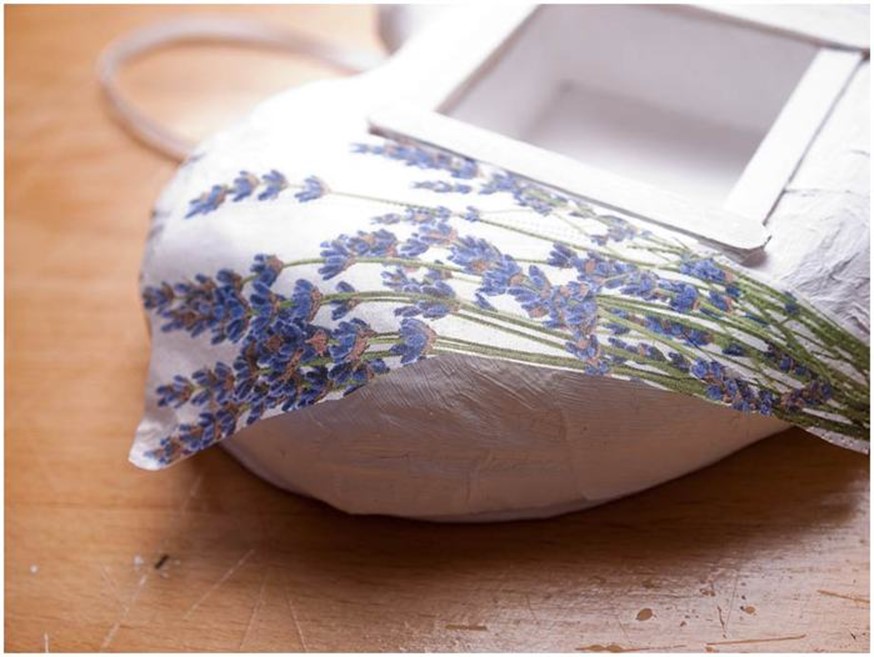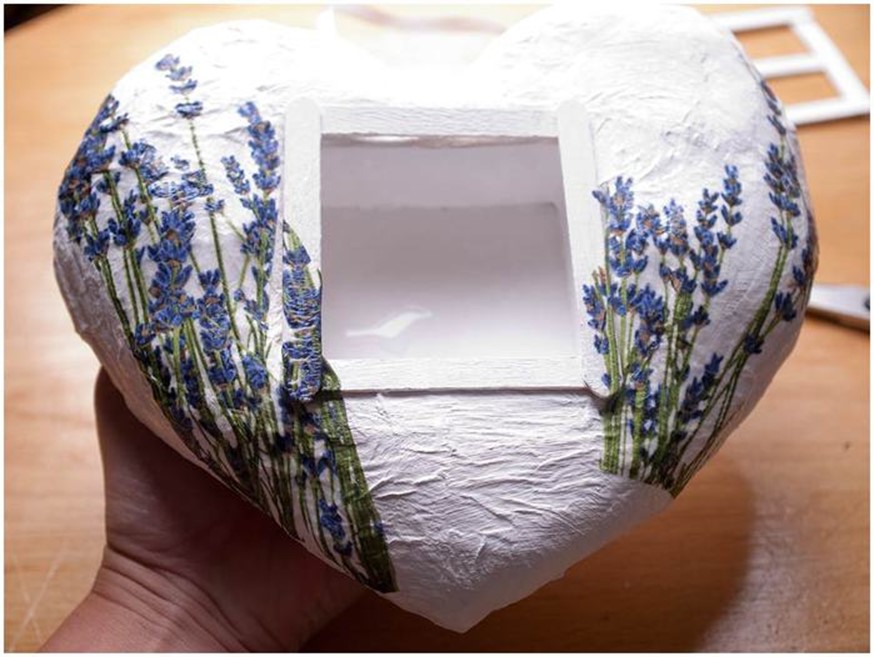 11. When the heart is dry, processed varnish.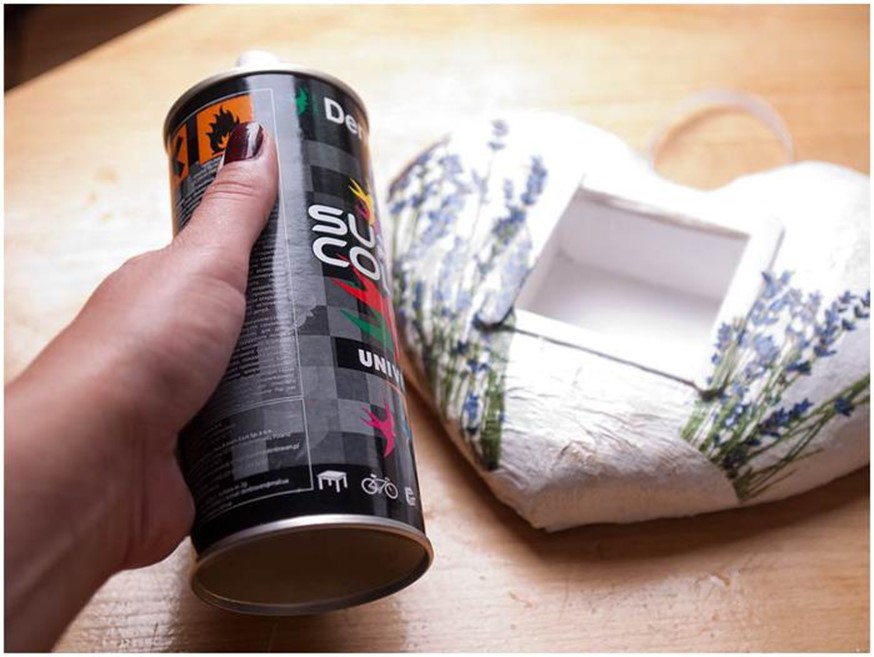 12. Attach window.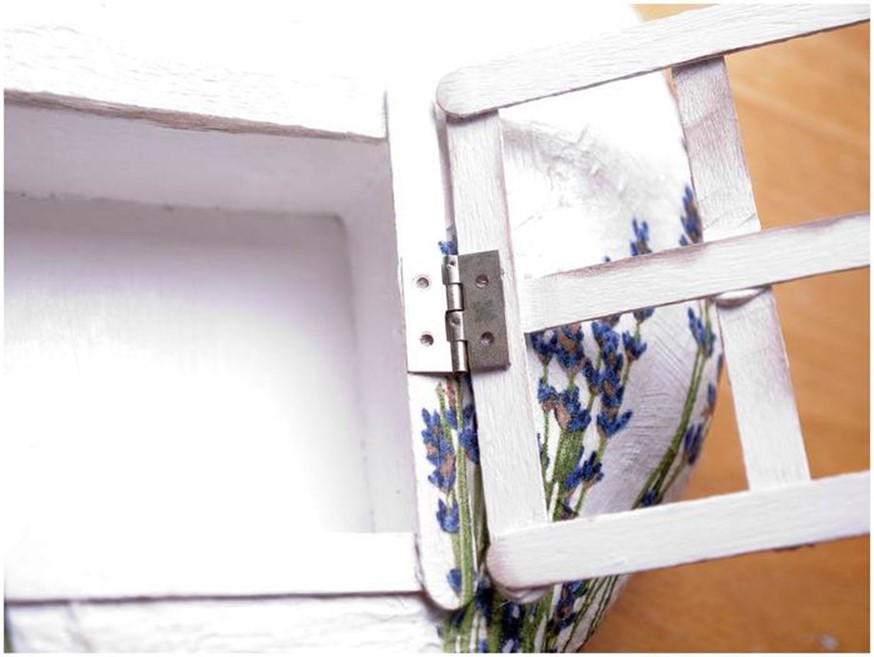 13. Decorate lavender heart with interesting accessories.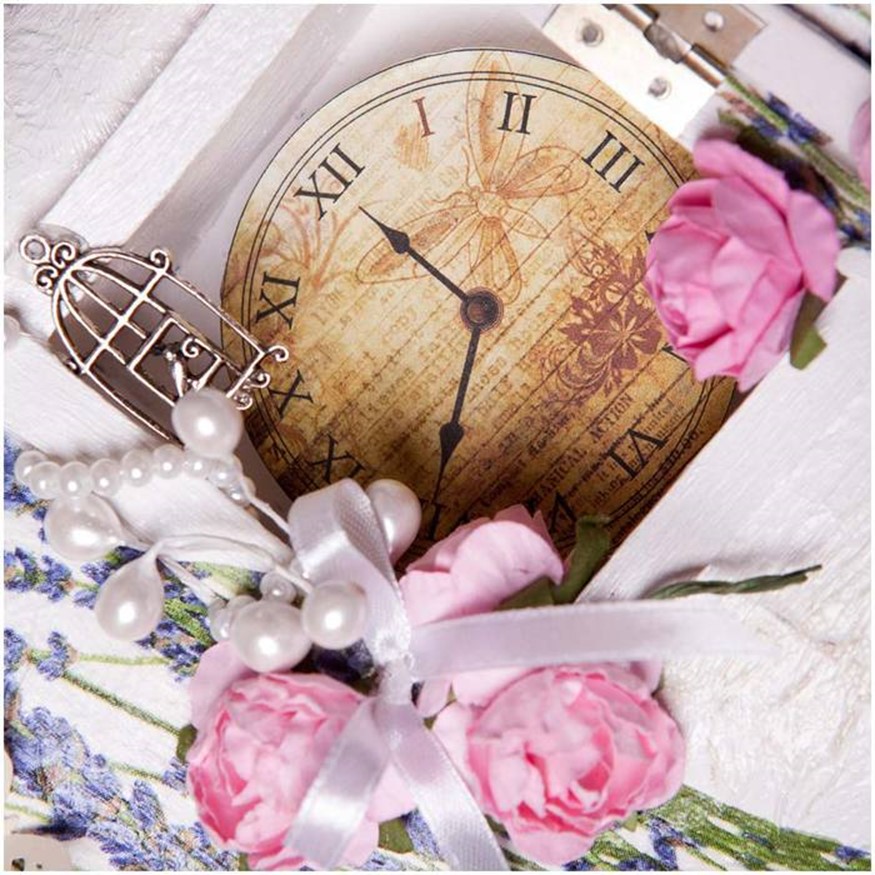 Done! Nice work!