Make your own heart tissue to give your loved on Valentine's Day
And you have prepared gifts to your loved ones for Valentine's day?
I'll show you how to make soft fabric hearts, I hope it will be useful to you. 🙂
We need:
fabric,
ribbons, lace,
cardboard,
polyester,
sewing machine,
stencil, glue,
adhesive gun.
To begin choose the fabric, I really like the tilde from which with the help of a stencil cut out heart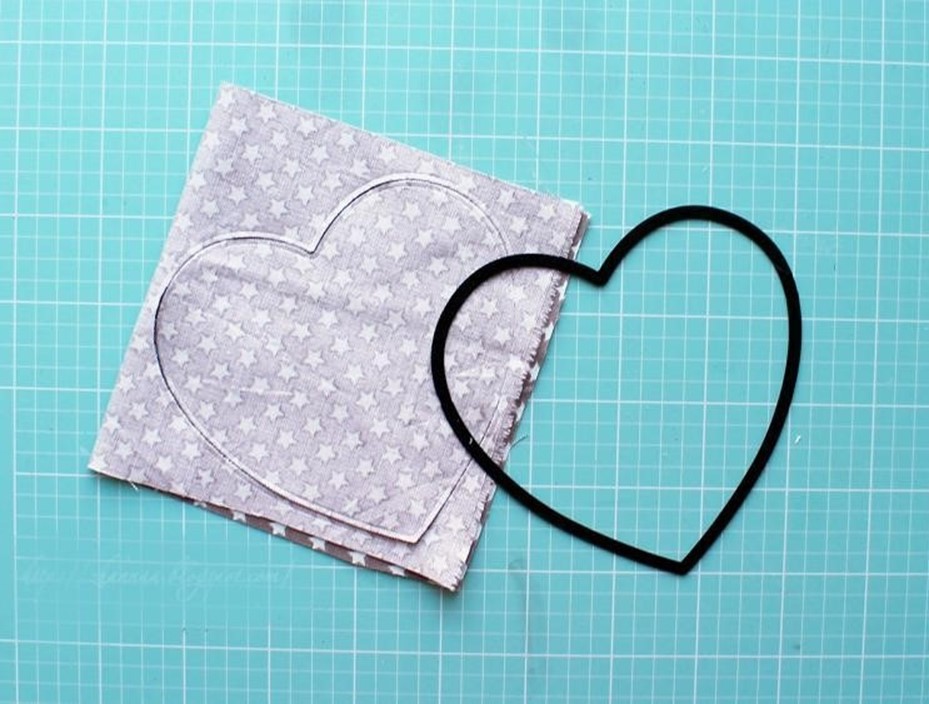 Sewn on the machine, I like to make two lines. Do not forget to leave an opening for stuffing. Then stuffed with synthetic padding.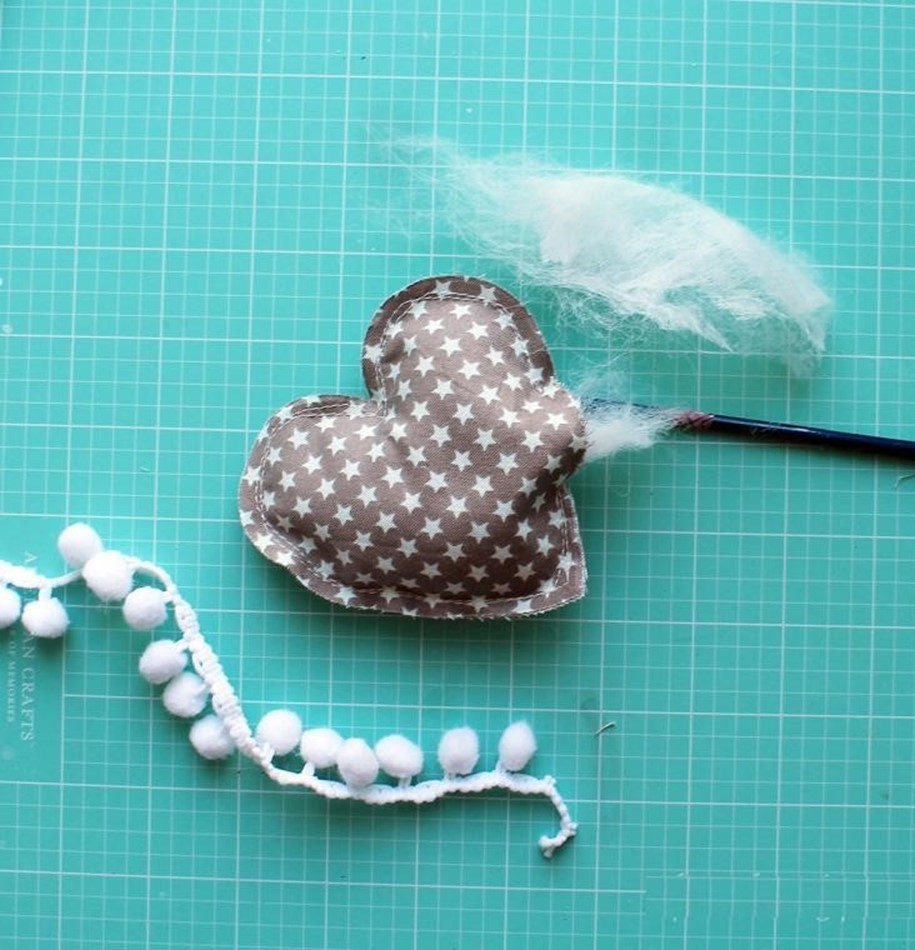 Sew up the hole so as not to tie the ends of the threads then I reinforcement stitching, stitching machine back and forth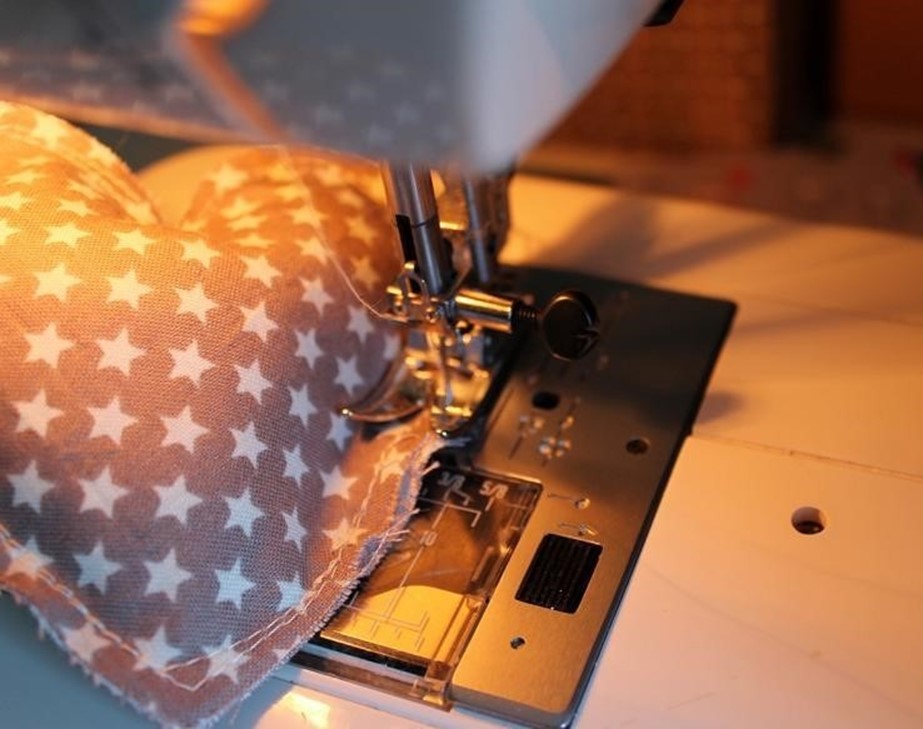 Begin to decorate the heart, stick with using adhesive gun, ribbons, pompoms.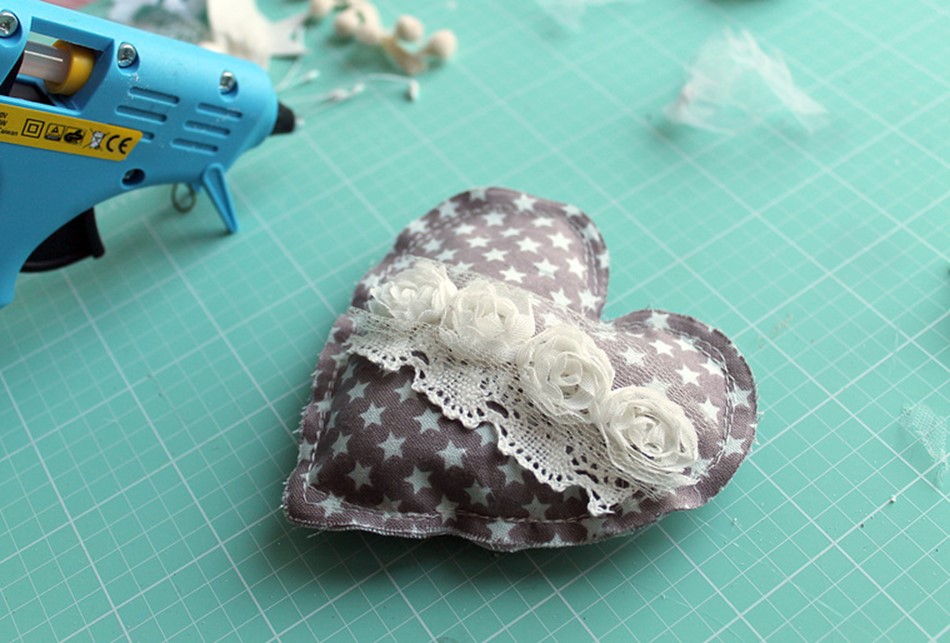 I wanted to decorate a star, but I have not found chipboard stars, and I'm doing it myself. Cut from heavy paper two stars, which are then glued together.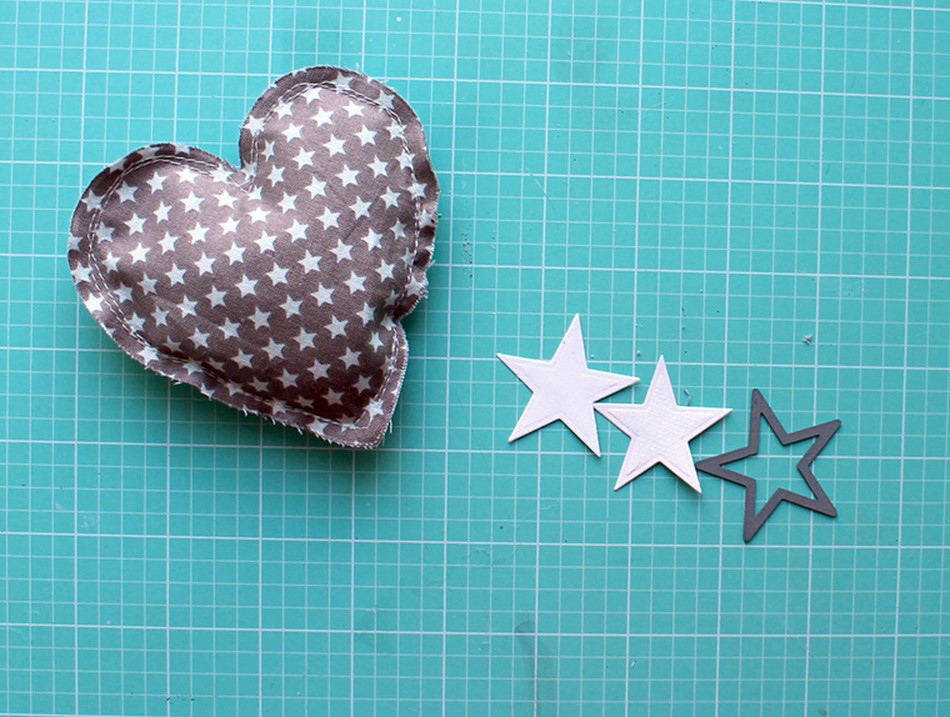 By the technique of hot embossing do bulk and shiny star. To do this, I dip my star in the ink pad with transparent ink for embossing and sprinkled white or transparent powder, then warm with a special hairdryer, and so several times until the star will not bulk.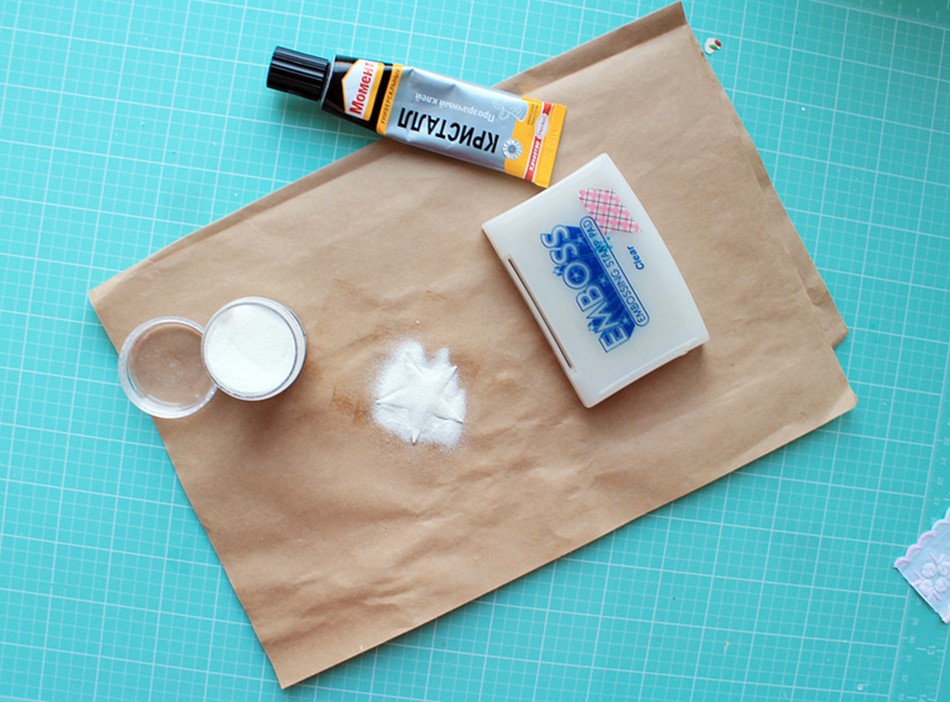 Add to the decor a little stamens, glue star on top.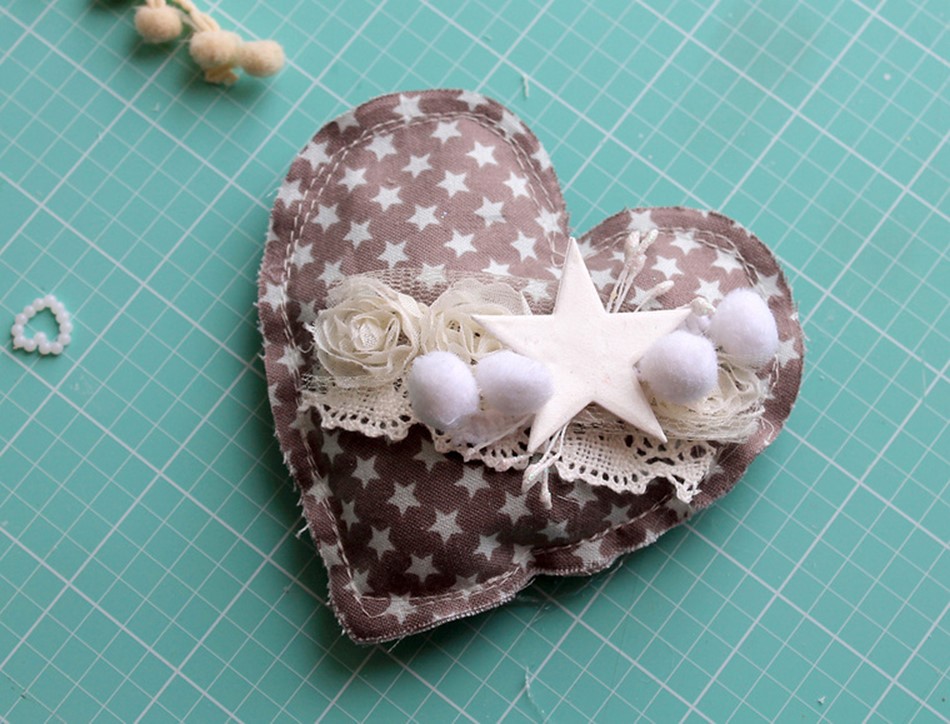 Add more details, I liked the grey star – cut out of the paper for the amount I planted it on the cardboard.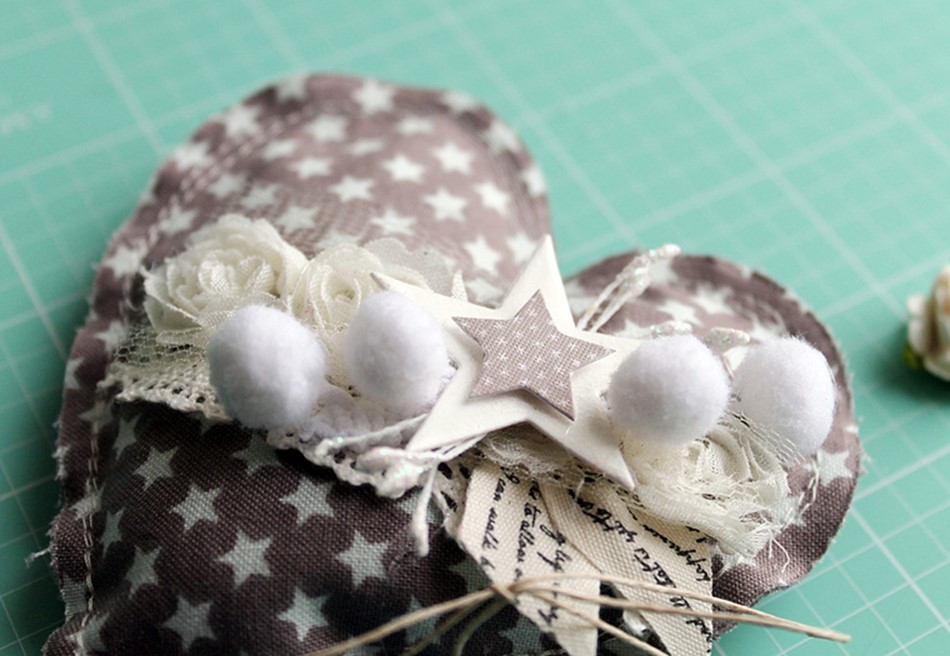 That's the case.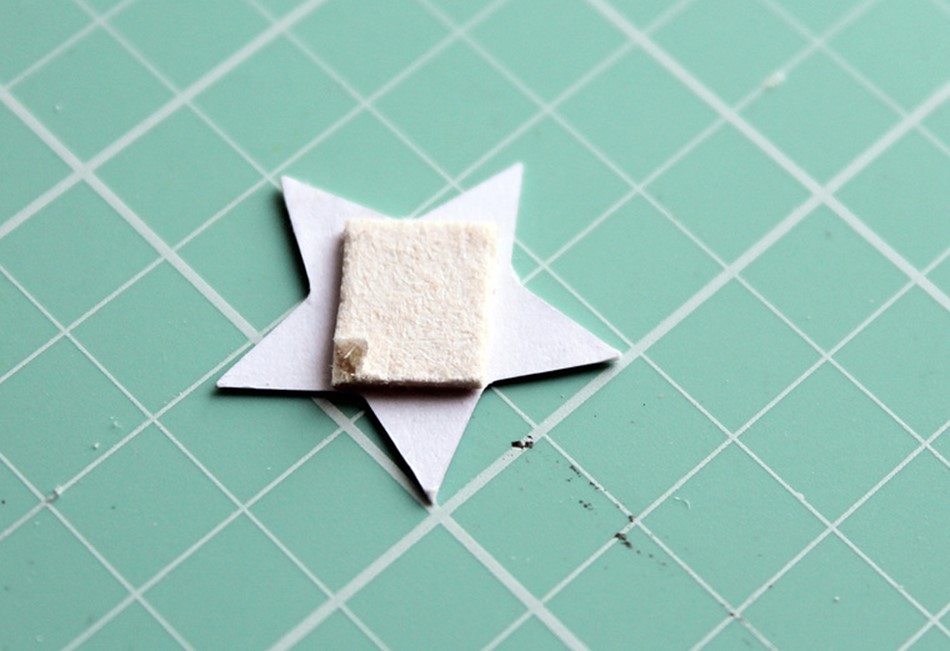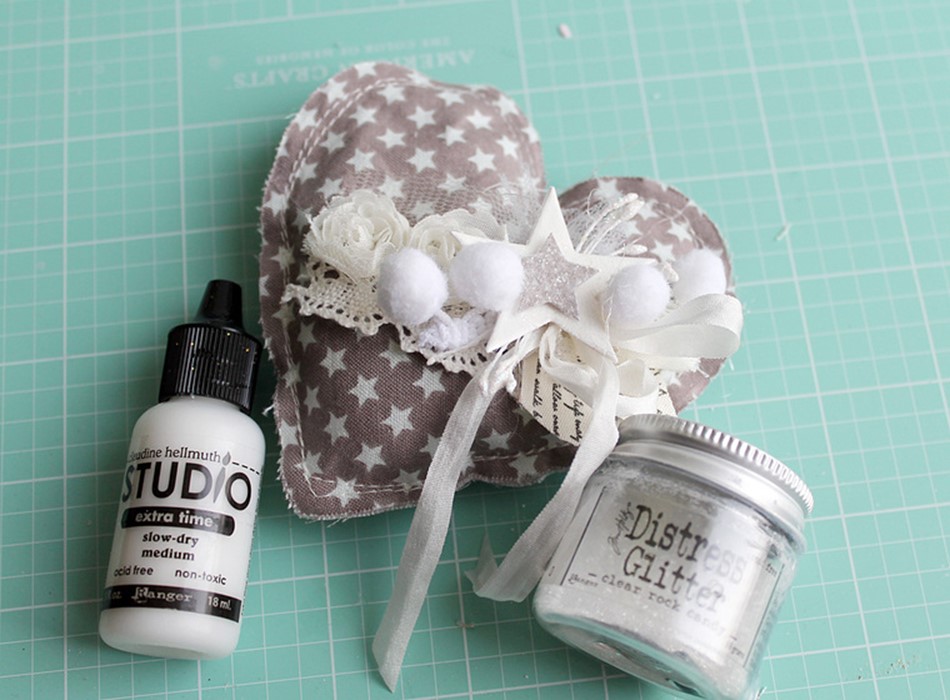 I sprinkled star with glitter, and then decided to sew two buttons.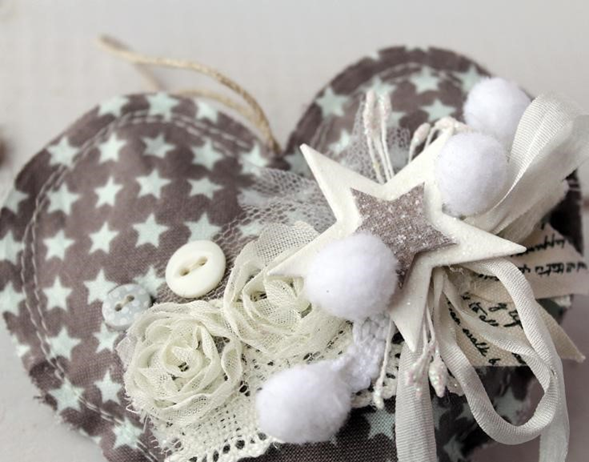 Our handmade heart is ready. Now we have an unusual and original gift for Valentine's day!