An exquisite sleeping space for your pet
Everyone who loves their Pets and wants to make their life better. To feed good food to please a variety of toys, attention and to provide a cozy sleeping place. On the last point, we are ready to help. Today we want to show you a unique master class which will amaze you with its simplicity. It you do not buy in the store is an exclusive thing!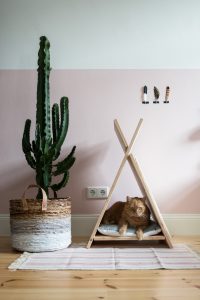 To create sleeping space we need :
Glued wooden boards: 1х400х400х18мм 2х800х400х18мм. These boards can be purchased in any hardware store;
4 screws;
4 felt stickers;
Electric jigsaw;
Drill;
Ruler, pencil, sandpaper.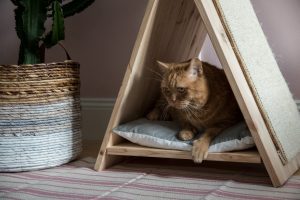 How to make a house for cats:
As we have already said is one of the easiest ways if you have all the necessary tools.
Mark out the area to be cut with a jigsaw, as shown in the pictures below.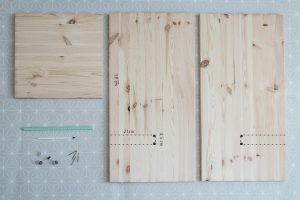 Make the holes using a drill in the corners of the marked area and carefully cut out with a jigsaw.

Next, go to the holes at the bottom of the house. Choose a drill bit that is slightly smaller than the screws and drill two holes approximately 8 cm (3 in) from the edge of the furniture Board. With the help of screws fasten the side walls to the base.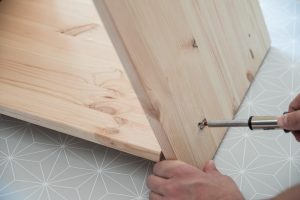 Voila! House cat ready.
Optional – you may cover with a transparent water-based varnish or to bring the color strength of the stain.