Art of Su Blackwell aimed at revitalizing the sacrament of miniature three-dimensional world consisting of old books. Books – the basis of the works of British artist.
Su Blackwell revives old books, which otherwise would have gathered dust on the shelves. It gives them a second life in a new role. These books no one reads, but in terms of art, they are good. Images in the form of butterflies and moths, birds, trees, castle buildings and people made as a thumbnail and larger size. Su has full-scale projects in which you can participate – to sit on the bench at the table, go to the house and enjoy the beautiful garden. This whole book microcosm within the installation area is none other than visual enjoyment fairy tale and alienation from everything earthly. A sort of fairy tale on a little more land.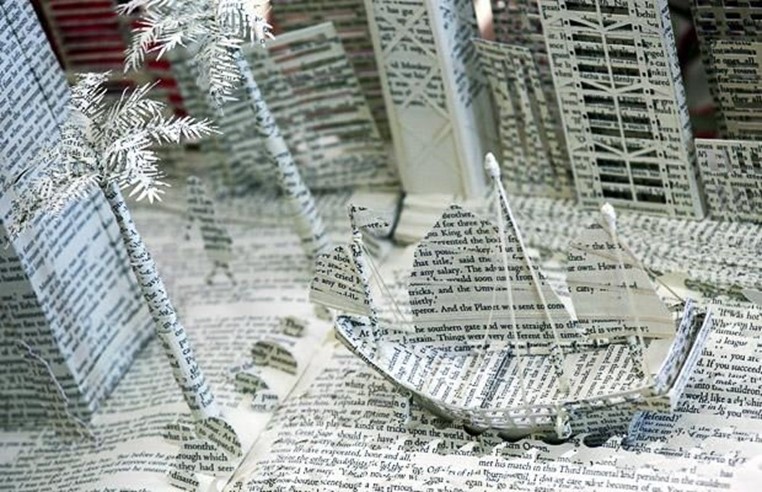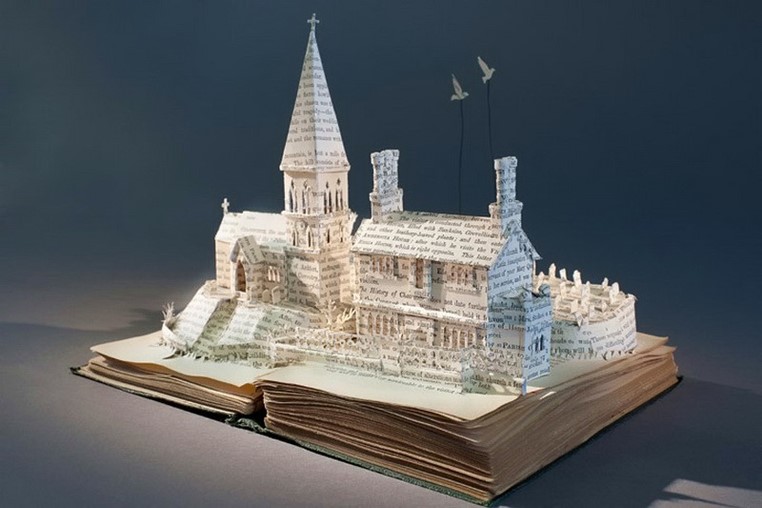 Su Blackwell uses the surgical scalpel to make their work. As necessary paper elements glued. It should be noted, that the bright fantastic images of the artist are in need of the right lighting. Many will agree with me when I say that with the light artist deftly controlled. Some of the work is going to born for the night. The stars, the moon, 'artificial' lighting give the book sculptures special atmosphere. What I am very like – light streaming from the buildings is different from the natural – it is more warm and homey.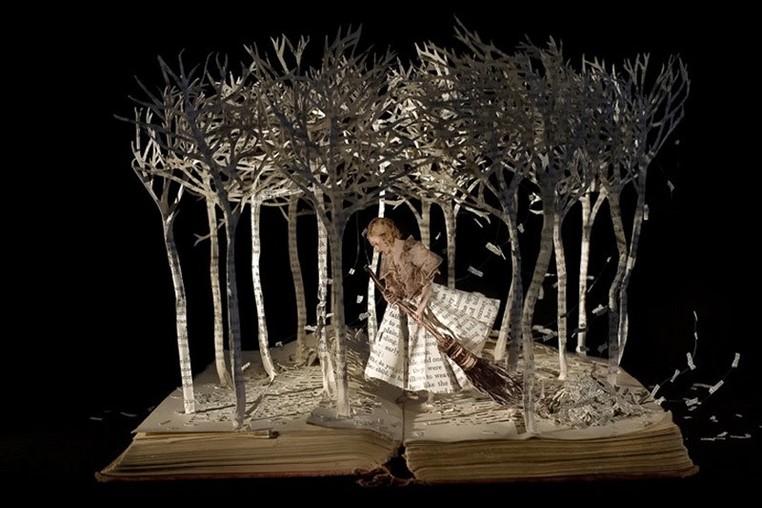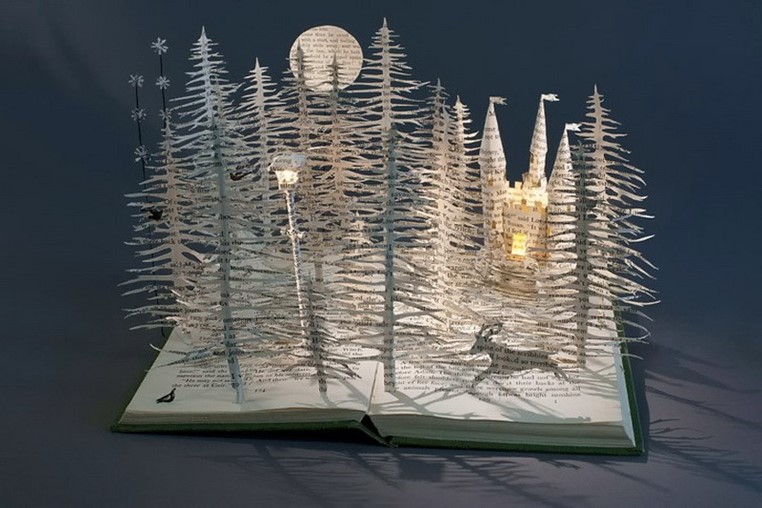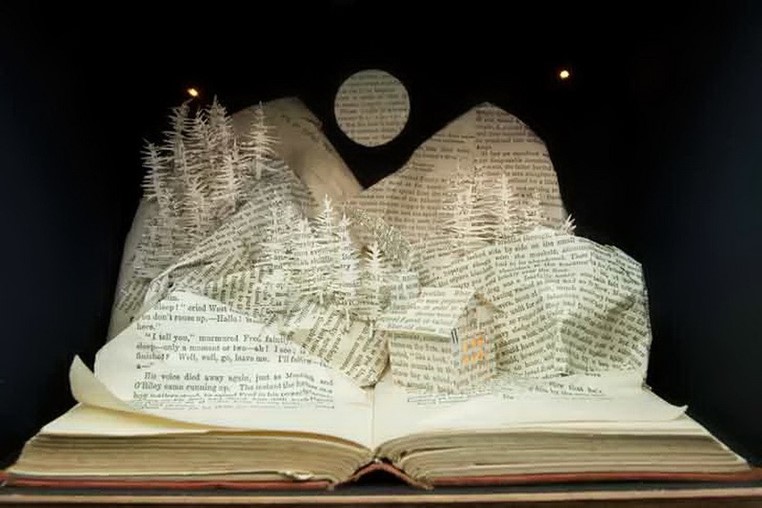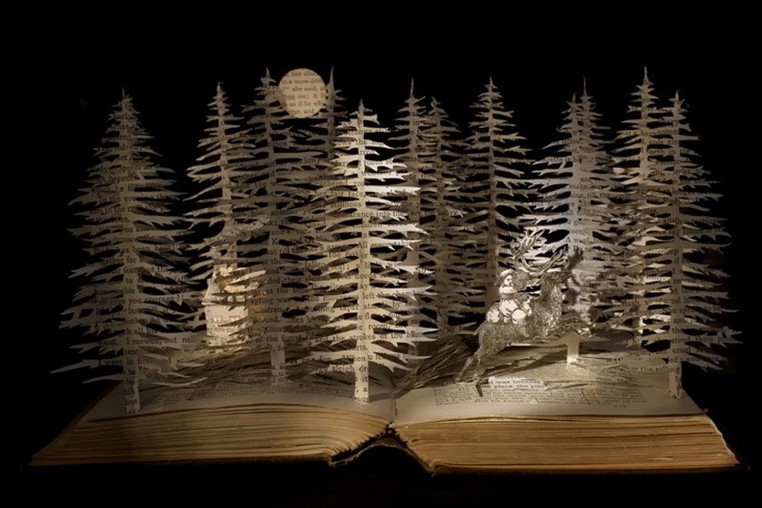 Su Blackwell was born in Sheffield in 1975. Since childhood, she is biased toward introversion. She Loved to play in the forest, came up with the names of the trees. Su did not like school. However, the subject of the English language developed her imagination and the art of aesthetic delight and granted a desire to develop. That's just the problem was with the material. According to the artist herself, filing was overly didactic. On leaving school, Su did not know what her deal with what profession to master. But the fate of accidents do not happen. So in her life broke textile courses, instill interest in textures and materials. After graduating from training at Bradford College there was the Royal College of Art in London and with it the master's degree. In 2003, immediately after college she started teaching in one of the Scottish schools and, at the same time, parallel to master the technique of paper art.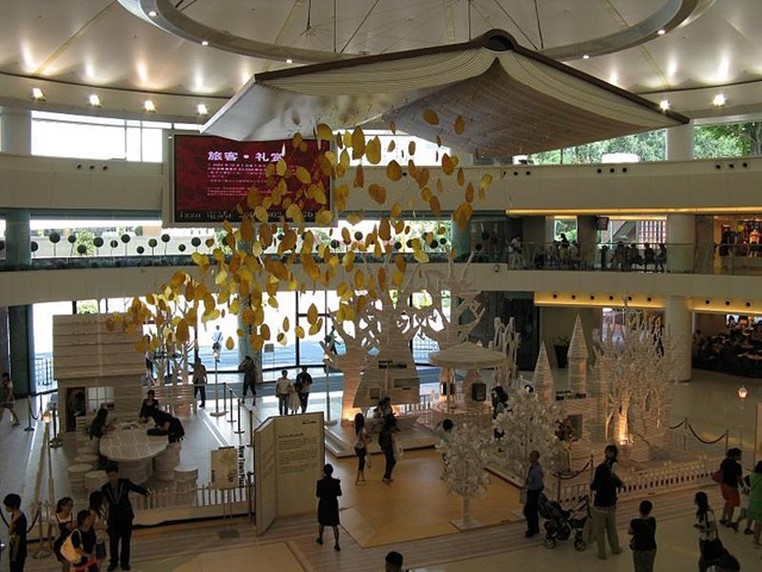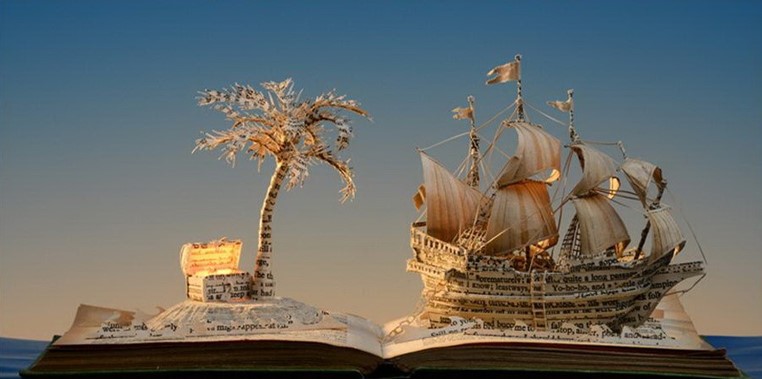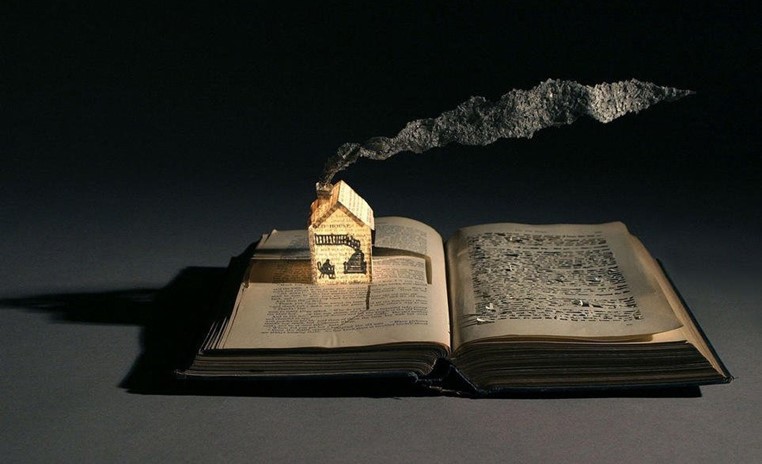 "Paper – a material intermediary, destroying the shape of which, I give him a new life, and the people a reason to think about how our world is shaky, how ephemeral are human plans and ambitions."