An interesting decoration of flower pot. 3 awesome DIY ideas for you: pictures, wire, yarn
Material quality terracotta pot is ideal for plants, but its appearance is worth the work. After all, you can not just do this simple vessel striking, but also find it an individual style. First of all – an interesting DIY idea!

1. Papier-mache flower pot.
For sure many of us have gathered the old numbers of favorite magazines. It's pity to throw them away, because some stories and photos sometimes wants to come back. But on the other hand, storage space is getting smaller. So, getting the magazins, they dig your favorite pictures and remember the technique of papier-mache.

To work will need the paste. To prepare it, flour diluted in cold water, put on fire and stirred all the time.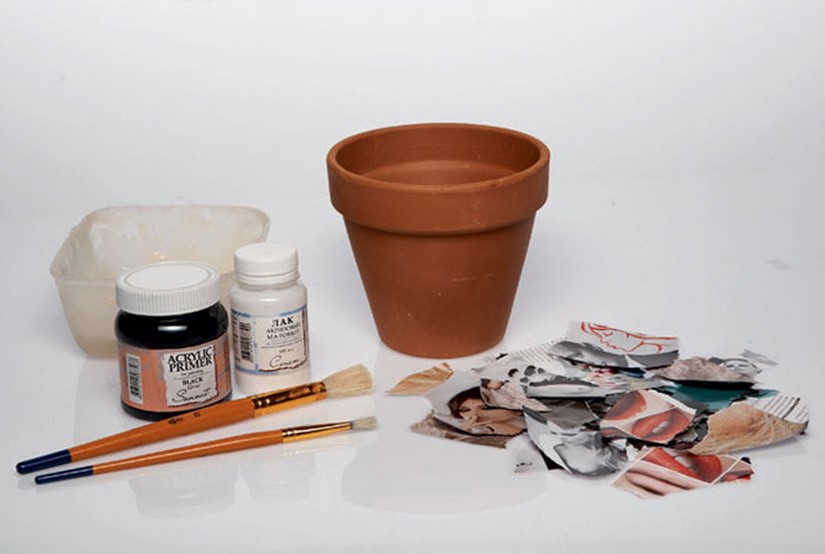 Layer by layer glued scraps of paper on the pot. It is important to lubricate them with paste, to form a single mass.

Layers must be at least three. Pay special attention to the top layer, because it will determine the final appearance of your collage.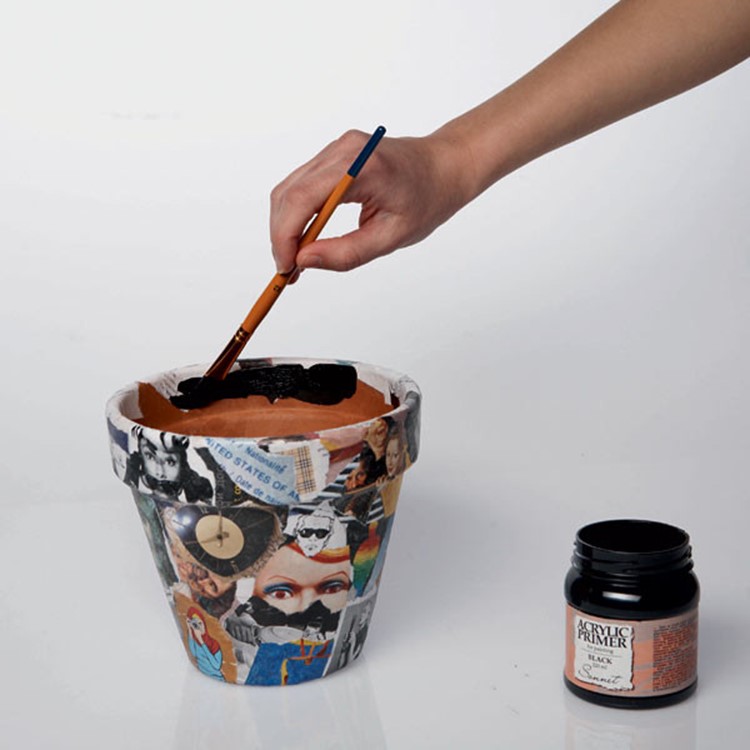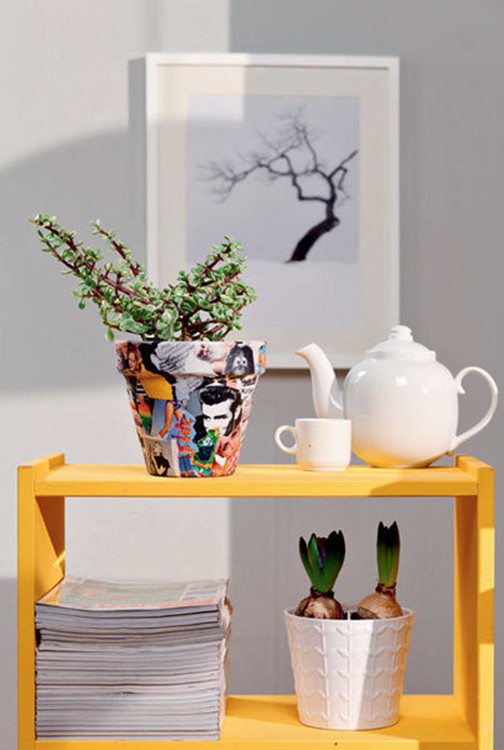 2. Decoration of paint and wire
When decorating the second pot, it was decided to play on the contrast and simulate the appearance of a living there, where life is impossible in principle. Copper, ochre, red – all of this is associated with fire, volcanic eruption. The pot will be a logical addition to the industrial design.

For decorating the pots will need: Acrylic paint colors "copper" or "Martian red", spray paint "ochre" and roll of copper wire.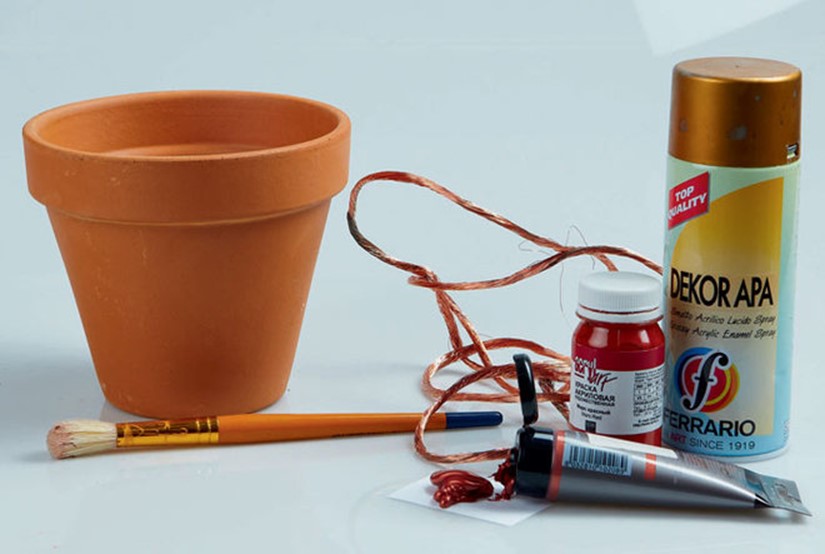 Paint a pot in the copper color and allow to dry. Spray paint on the top of the pot to make the colors look in a new way.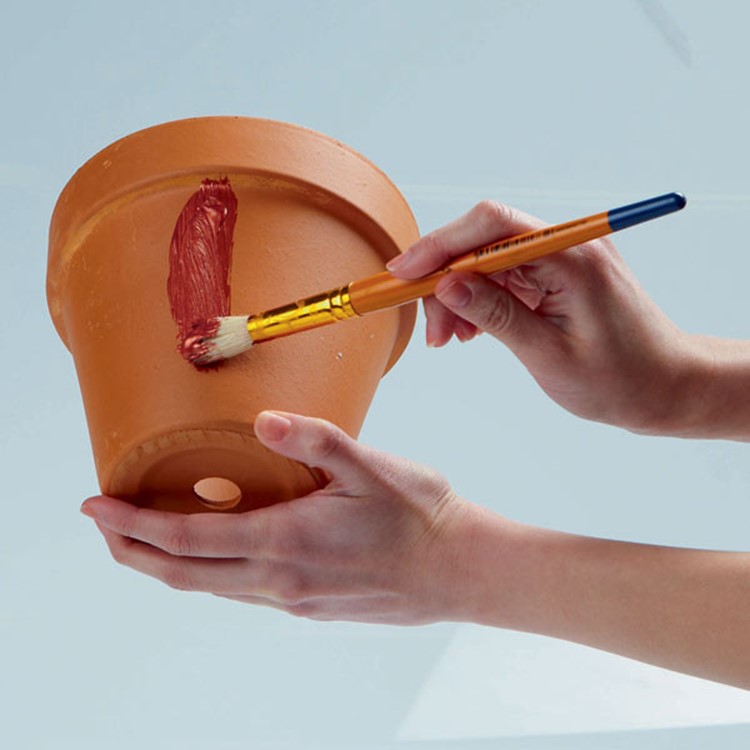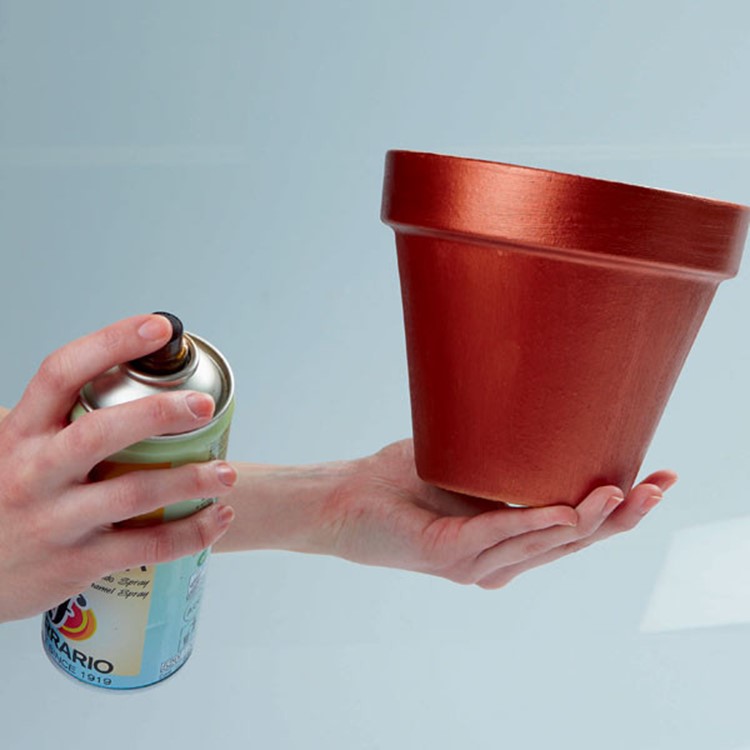 Divide the wire on the strands of approximately equal thickness, is passed through a hole in the bottom of the pot and pliers fixed inside.



Prepare a vertical frame and fix it with other strands, creating a geometric pattern. Better to twist the ends of 'rosettes' not to scratch.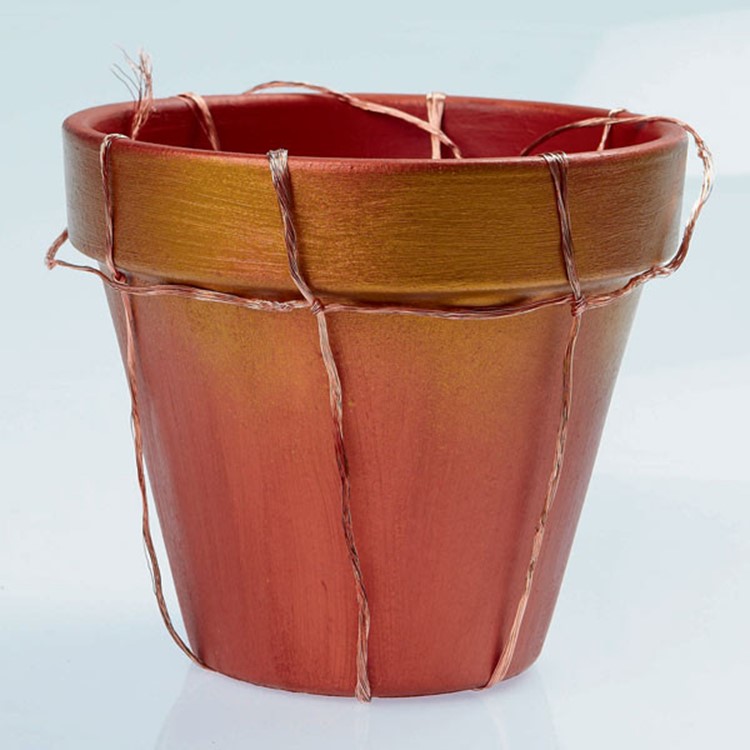 3. Pot in a knitted cover
Woollens fill the house warm and cozy, and the spokes and the ball of yarn – a true symbol of leisure and rest. However, the 'jacket' for the pot can be attributed not only wool, but also from any other thread. The best option for novice in knitting.

To work you need yarn, acrylic paint, varnish, brush, thread with a needle and a little white glue (PVA). Yarn color and paint should be selected so that they are combined with each other and in harmony with the interior colors.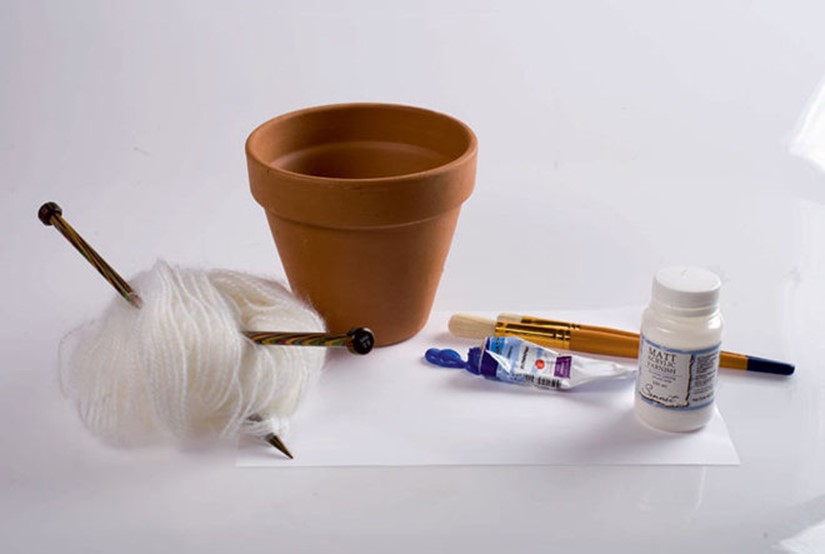 Paint pot in two layers to make color more saturated. The second layer is applied after the first is dry. Then the pot is covered with varnish.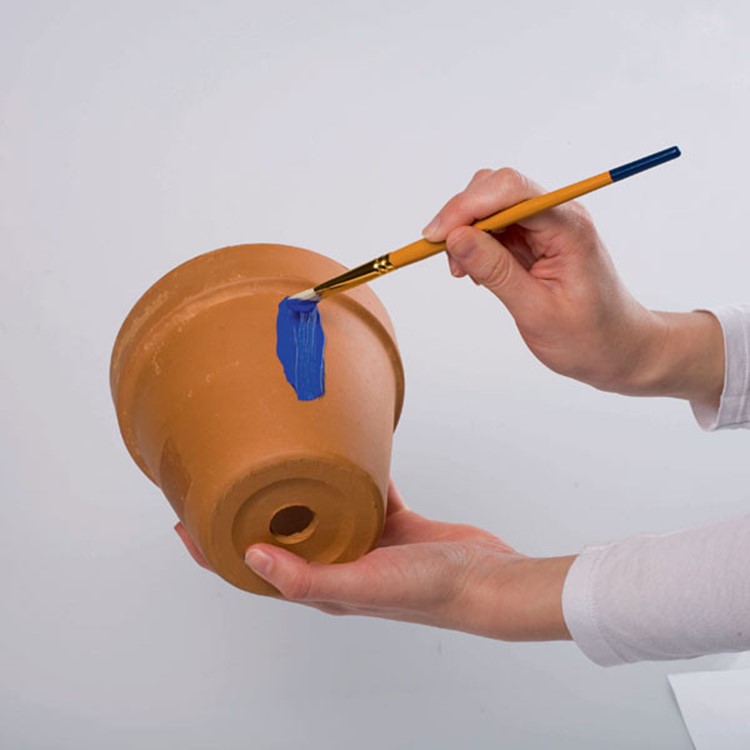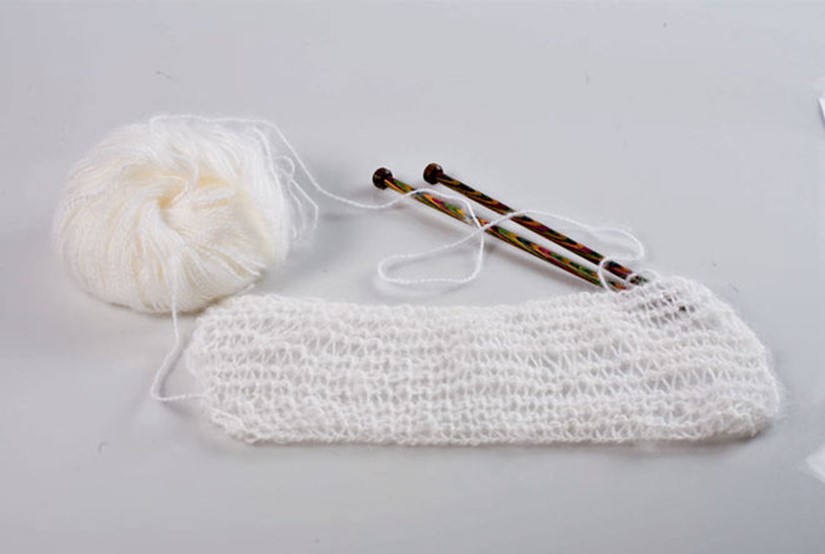 The finished knitted cover is wrapped around the pot, and the edges are sewn together. To make our " jacket" more comfortable and securely fix it, you can dock it at the top with a few drops of PVA glue.