How to DIY handmade lighting with plastic spoons
You've probably seen on the network lampshade made from plastic spoons. But this DIY idea of handmade lighting is very well elaborated. Spoons are painted with acrylic paint in yellow and green leaves added on top. It is a very good pineapple. This lamp is perfect for a child's room.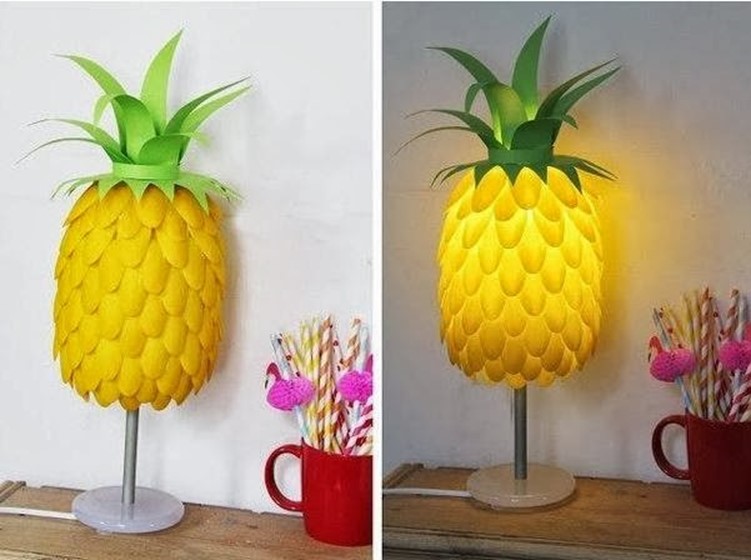 Need a base for the lamp. cut the top and bottom of the plastic bottle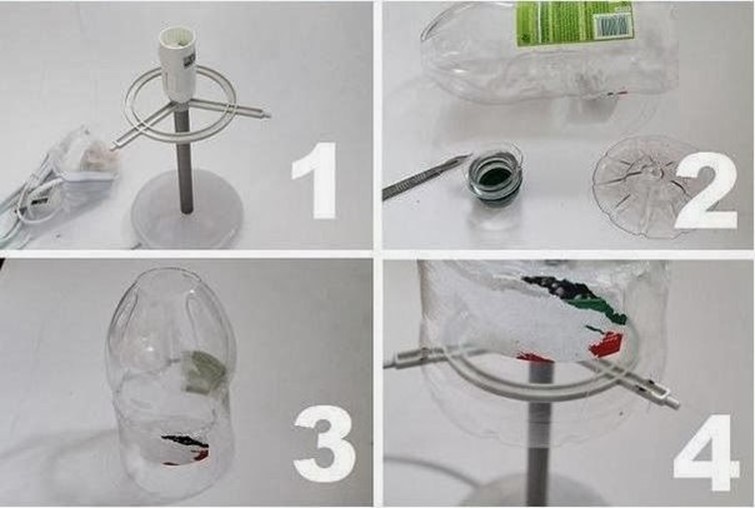 Spoon cut off at the base and all paint. The hot glue stick to the bottle starting from the bottom.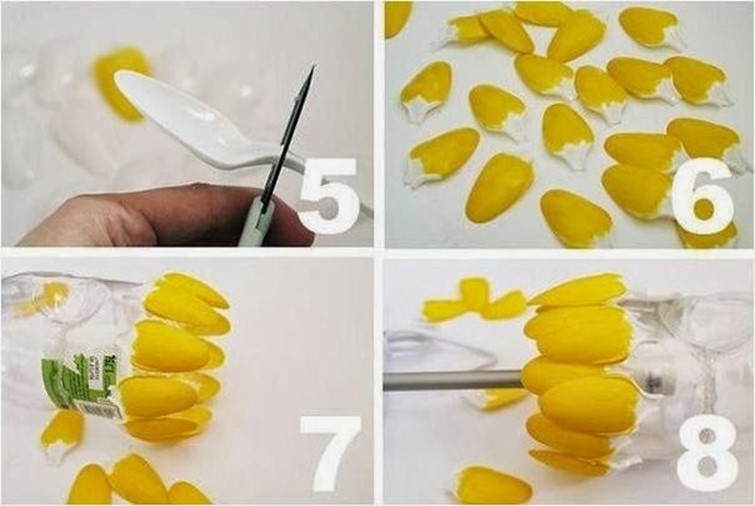 Use green cardboard or thin plastic to make leaves.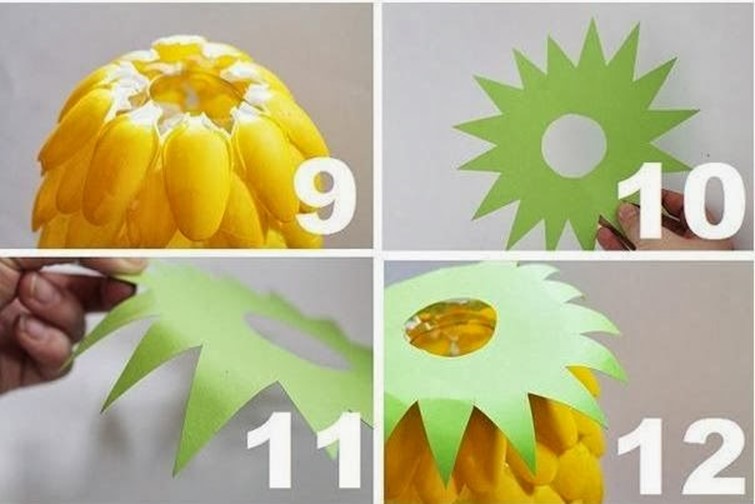 Handmade lighting ready. For this DIY idea is better to take luminescent bulb.