Card with a 3-d paper Christmas tree
Take a look at these Christmas cards with a nice herringbone pattern. If you like, be sure to try this idea!
Make your own christmas cards.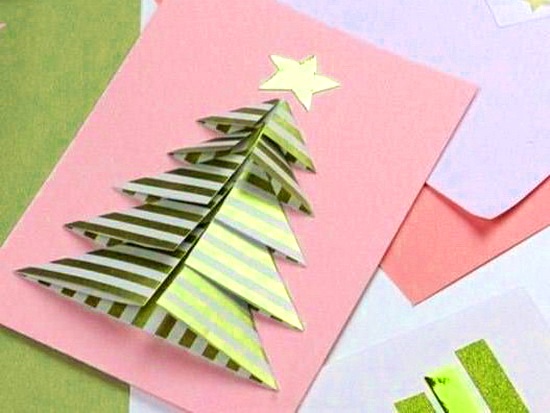 Make a greeting card is quite simple. As the Foundation take a sheet of paper and fold it in half. Applications run better on the outside to a postcard can be closed.
To create a Christmas tree take a simple white or any colour paper. In addition, you can use and material for packing gifts or even cloth. Tree is assembled from separate parts.

The finished card you can add glitter and beautiful murals.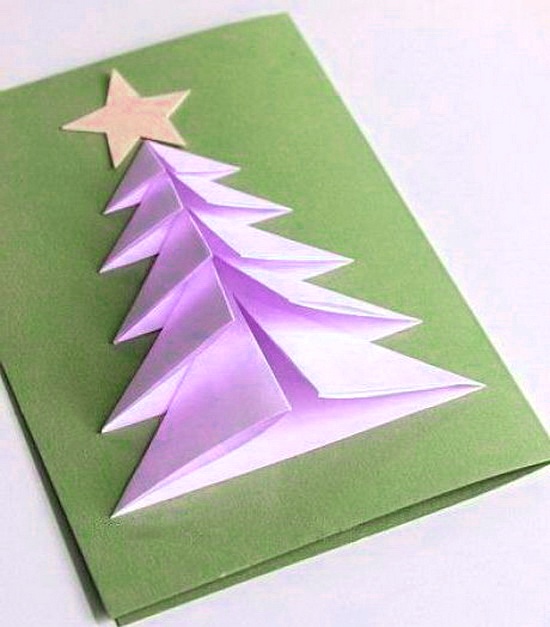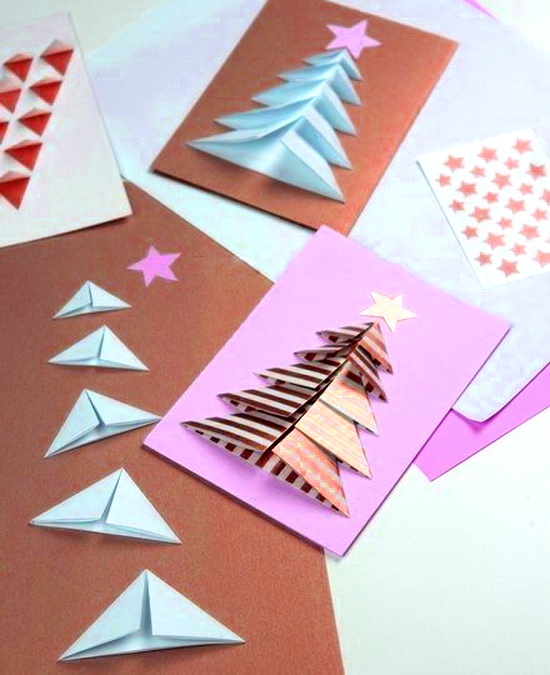 By the way, if you use white paper inside each "branch" If you can write wishes.