How to make Valentine's day card with their hands for a loved one
Most pleasant present is a gift made with their own hands, so on Valentine's Day you can make your own handmade greetings card.
Making of pretty card is not complex, but very entertaining. Valentine's Day coming in no time, so you should practice in making a gift for your loved ones.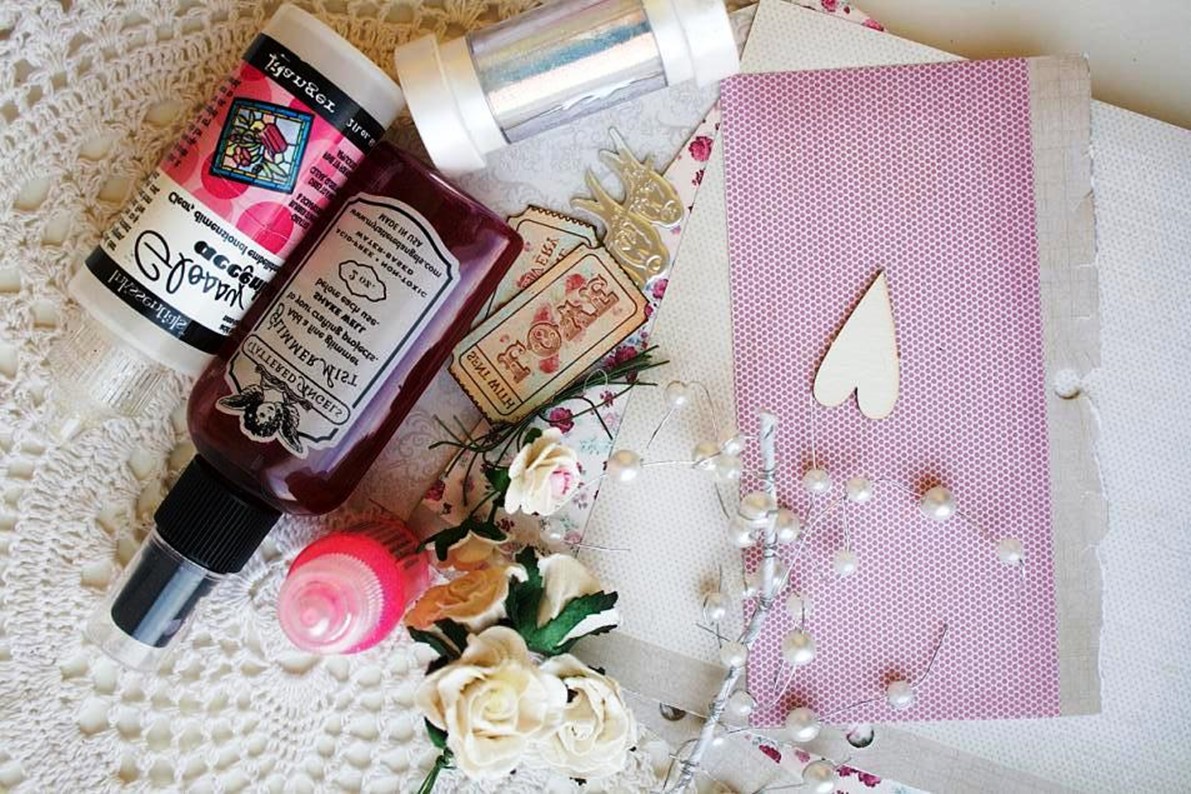 For making of handmade card for Valentine's Day we need:
1. scrap paper (you can use beautiful wallpapers).
2. Heart (cut from cardboard or buy it ready-made).
3. Decorative beads-jewels.
4. Sequins.
5. Flowers and ribbons.
6. Ink and die in (you can cut yourself).
7. Rhinestones.
8. double-sided adhesive tape and lace.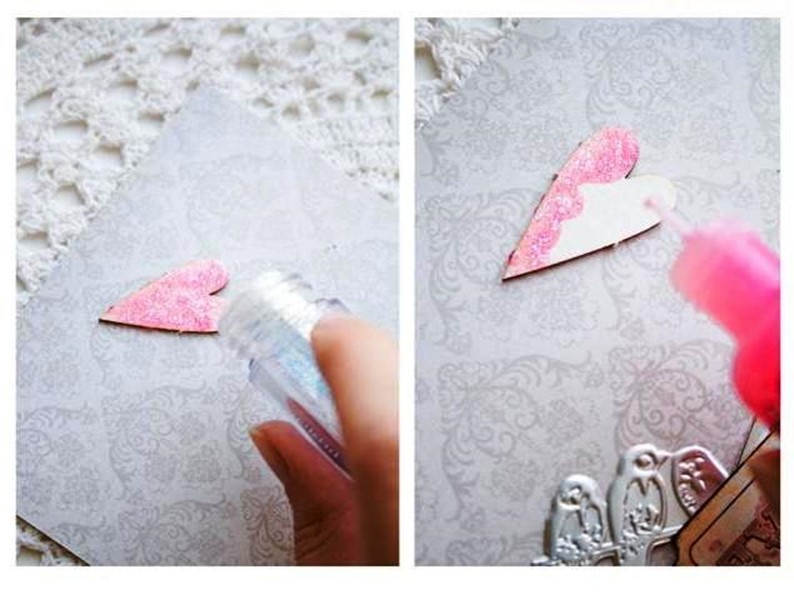 Pre-made heart cover with glue and sprinkle with glitter. I used the pink, but the color can be chosen according to your taste.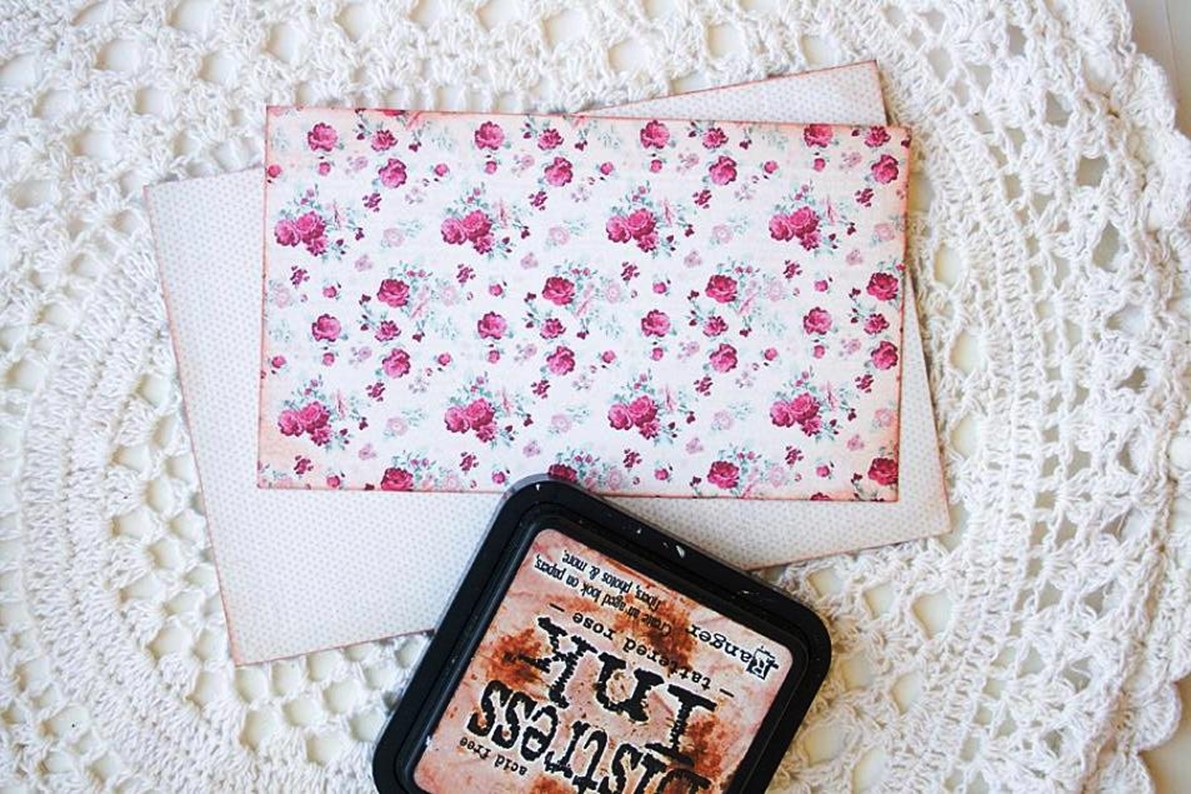 From the scrap of paper you need to cut out two rectangles of 4 and 6 in (10 and 15 cm). By the way, rather than scrap paper, you can use the desktop or any other printed background.
Don't forget to colorize edges of the rectangle in ink.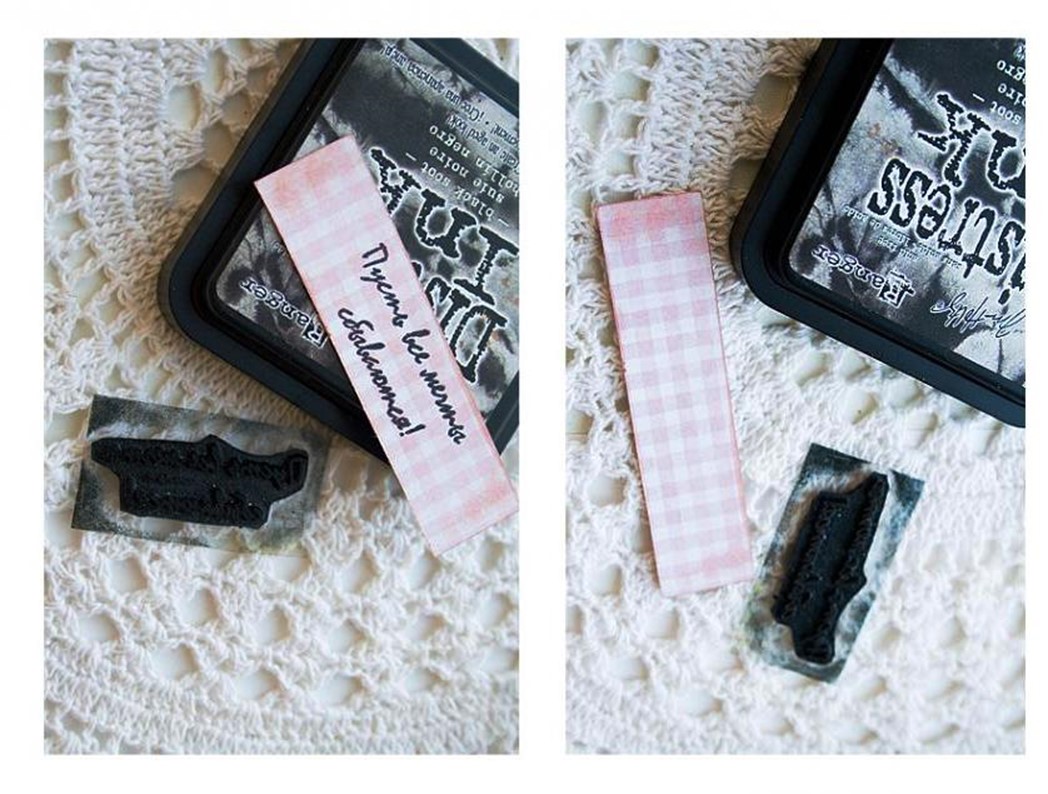 Using the stamp, make an imprint on the inscription. If there is no stamp, you can simply print out.
Glue the pieces together with duct tape and stick the lace.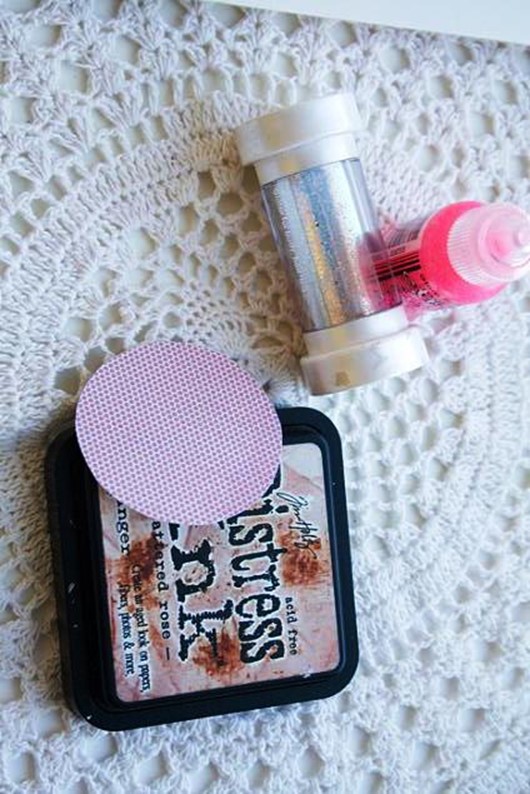 Now for our homemade Valentine cards we cut out the circle. It can be drawn using a compass or even jar. If the edges of the circle were not too smooth – don't worry, we'll still decorate.
And again, don't forget to colorize the edges of the circle.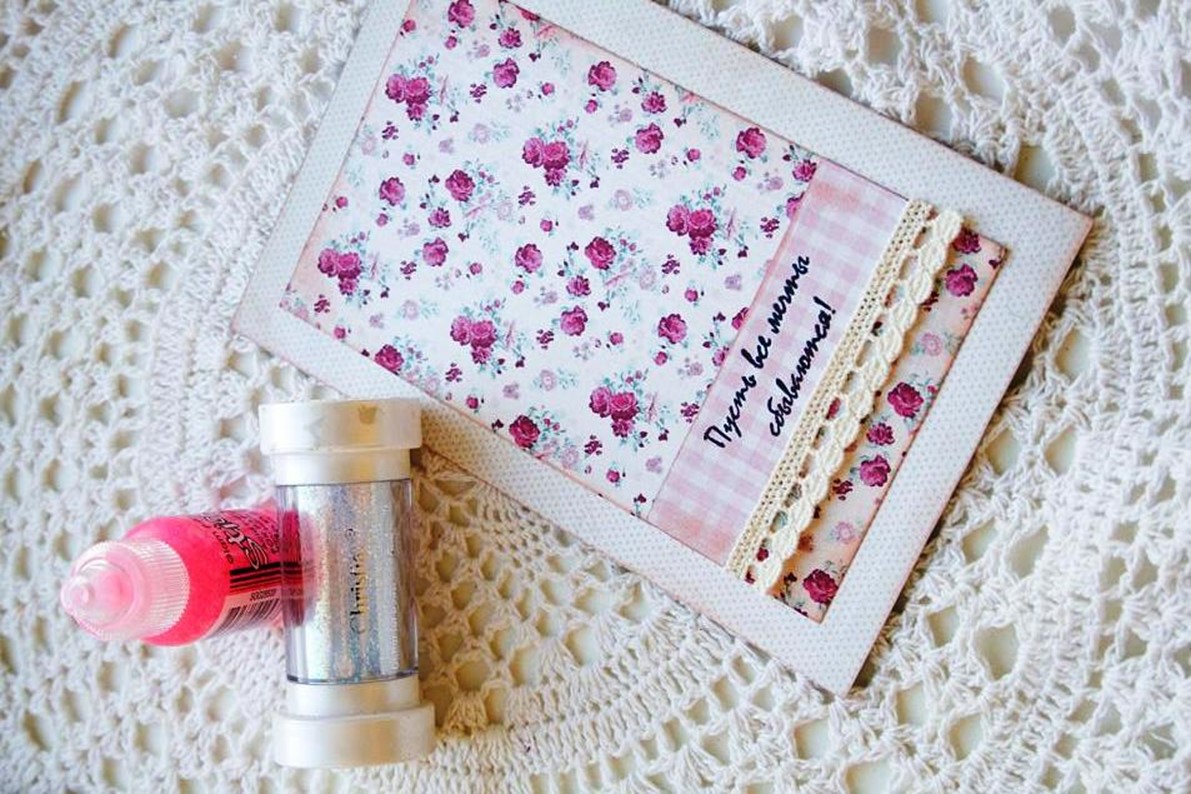 Wear pearls on wire and decorate the circle. If the string does not work you can simply glue pearls.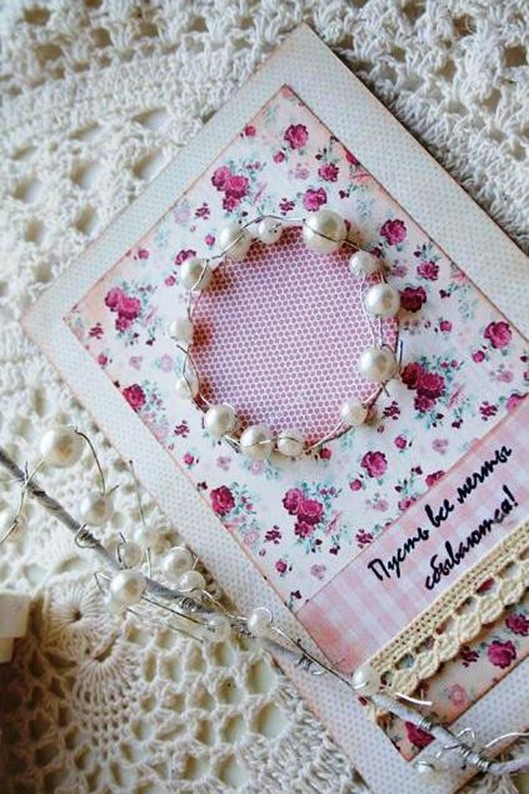 Decorate the card with pearls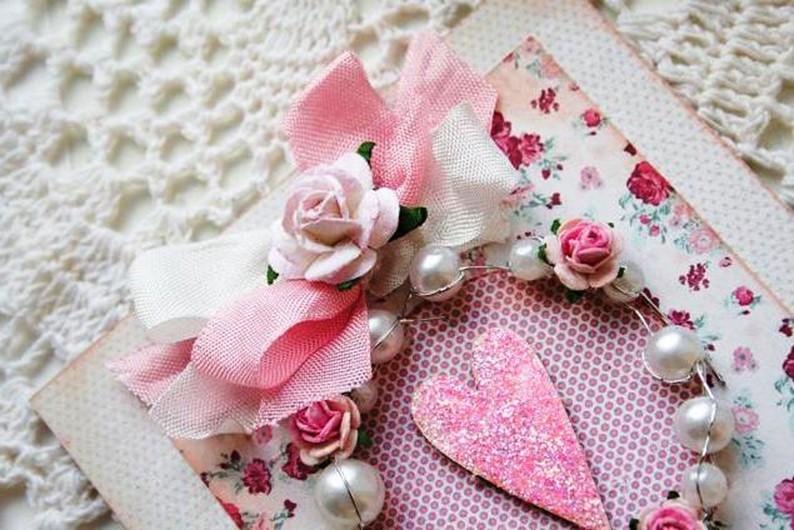 Now to our Valentine will add flowers, bow and heart. Then add the rhinestones and liquid glitter point curls near the label.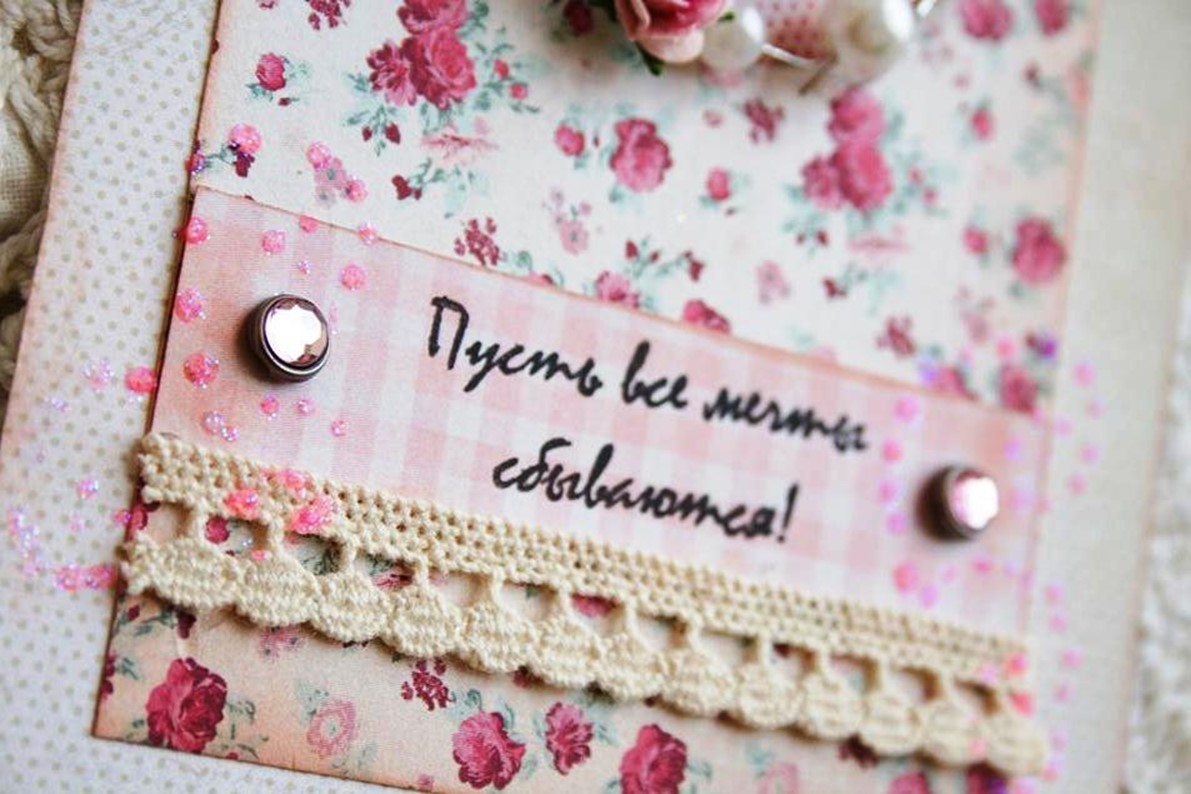 Now the card is ready. I hope our master-class on Valentine may be able to help you with your loved one.