Create a comfortable and cozy panels. Workplace organization for craftswomen
Today we realize one very important idea for each crafts lover. We will make the working place comfortable and cozy, free part of the space in the workplace and provide quick access to the most useful things. There are many Ideas for organizing a workplace and today I share my idea, which is optimal under my workspace.
We'll create a cozy and convenient panels. Panels can be optimized, taking into account their individual characteristics, desires and taste etc. In my case the goal was to produce organization and provide quick access to threads, needles, shears, sticks, pencils, badges, papers in the working area, where sewing machine and a laptop. Add to this all the warmth and smiles and still want to produce all this without wasting, improvised and deposits.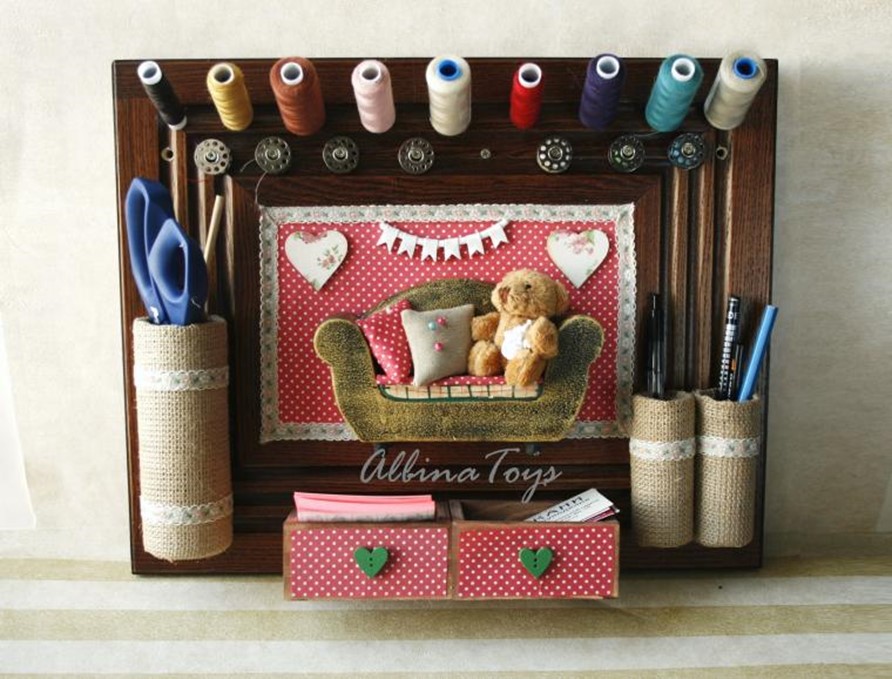 We will need:
Basis,(wood is better) with a thickness of at least ½ in (1.3 cm), I have a size 12×16 in (30×40 cm) (used furniture front;

Screw 2in (5 cm) for thread, 1 in (2,5 cm ) for bobbins;
Toy sofa, I have finished, you can make it yourself;
Any plastic tanks of necessary diameter, I used packs of shampoos and medicines, boxes for small items,
Burlap fabric, braids, any decor you like,
Hot glue gun, PVA glue, sandpaper,
Flat brush, Acrylic paint, Brown
After the General cleaning of my 'warehouses', on my desk in the corner is this nutty front, and above on the shelf there was a sofa made of polyresin, bought on holiday … just liked, and here they met: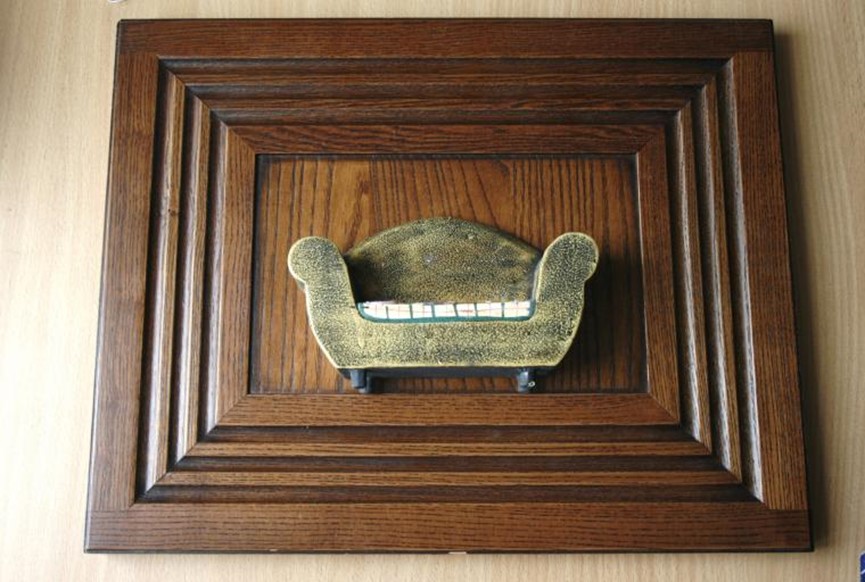 Materials (+ gunny)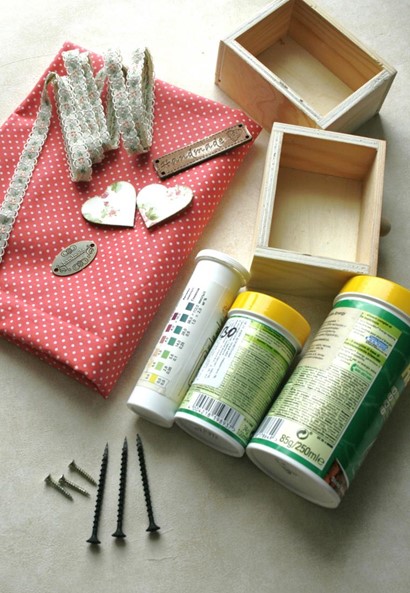 Tools (+ sandpaper, drill)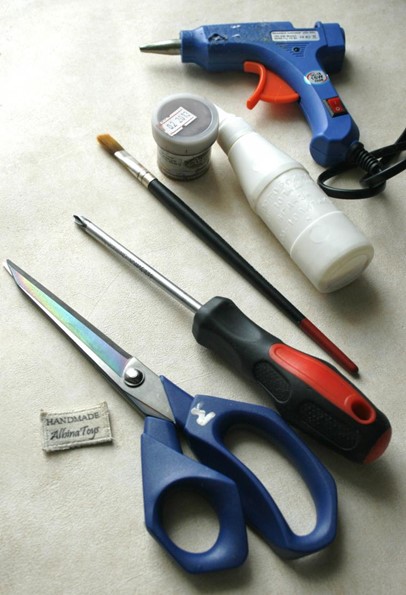 It used to be like this: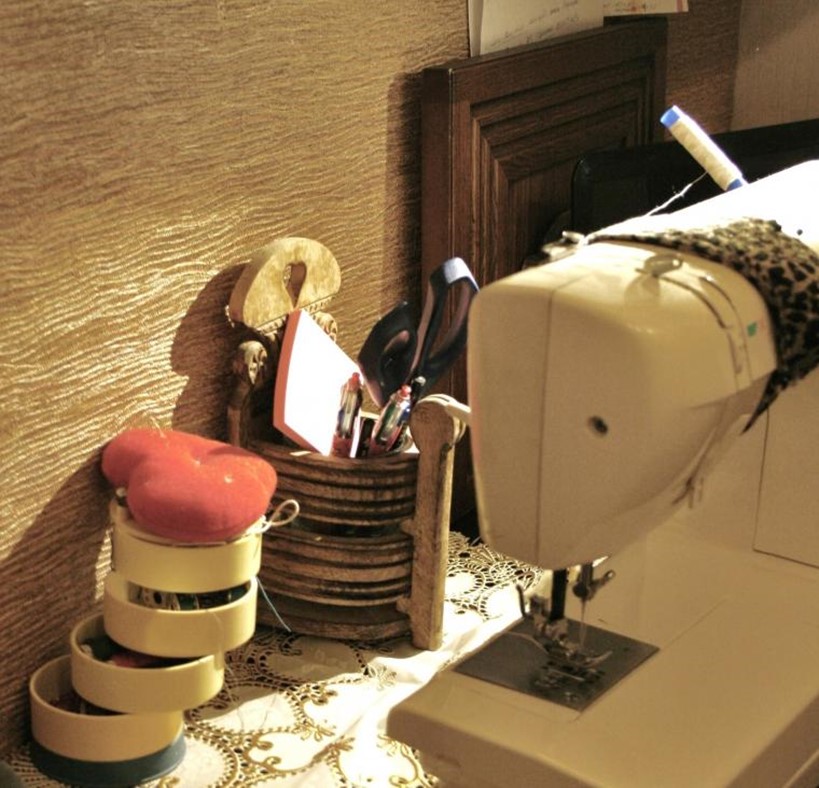 But the meeting of toy sofa and furniture front was non-random) Shall now proceed.

Cut the fabric to the size you want for the background of the main composition centered in the facade panels and boxes, with a deduction of 0,2 in (0,5 cm) on all sides.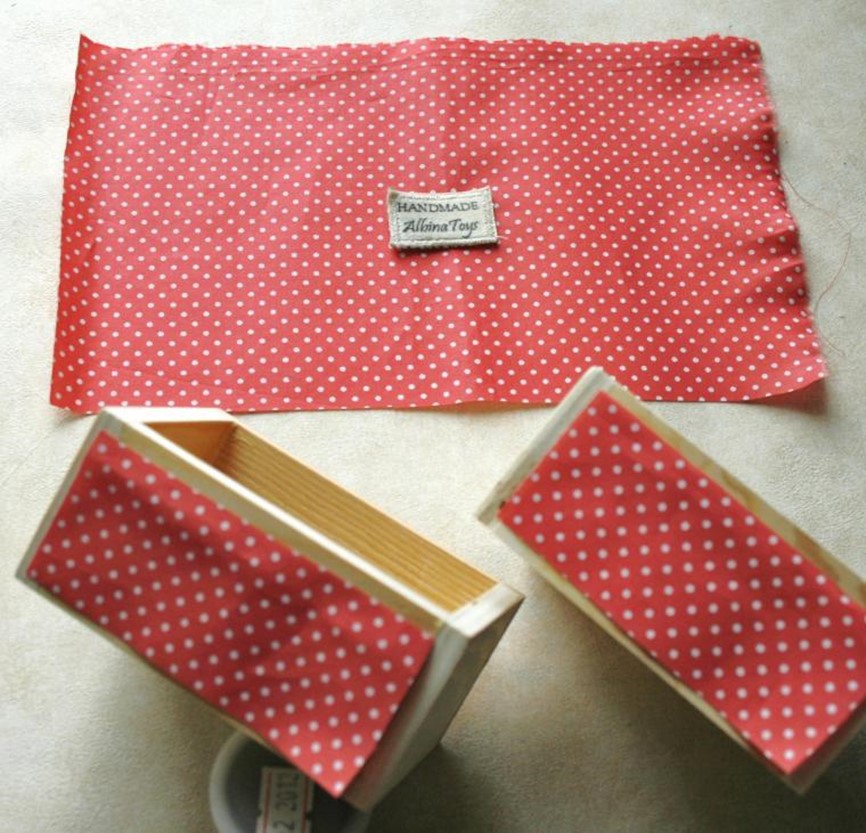 Treat lightly sandpaper the central part of the facade to remove the layer of lacquer and provide better coupling. Coated with a thin layer of PVA glue and bonded fabric, smooth it with roller.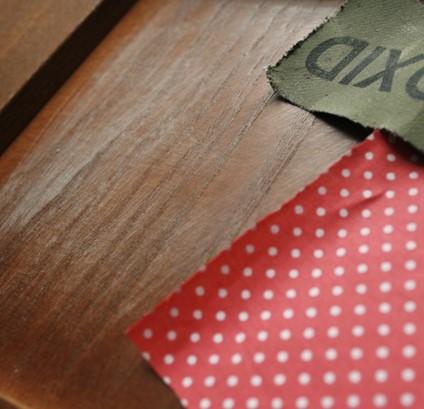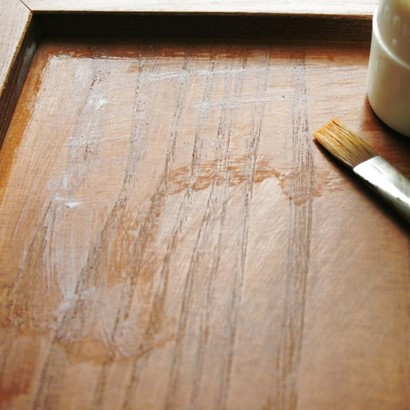 Next on the perimeter with a hot glue gun pasting braid.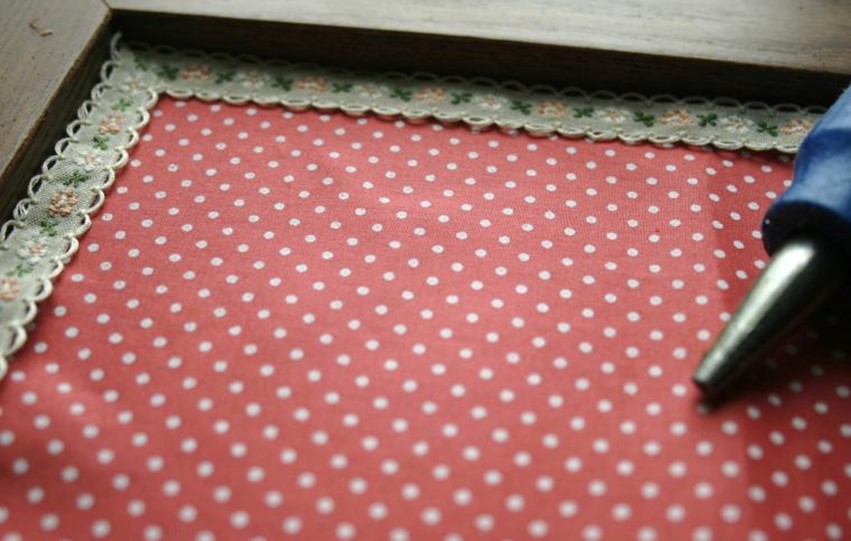 Next I make pillows for the couch – our future needle bed. The photo shows all. You can see this below.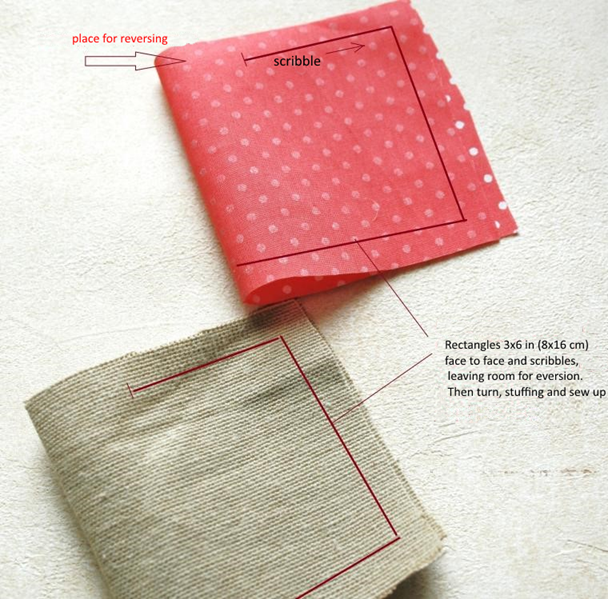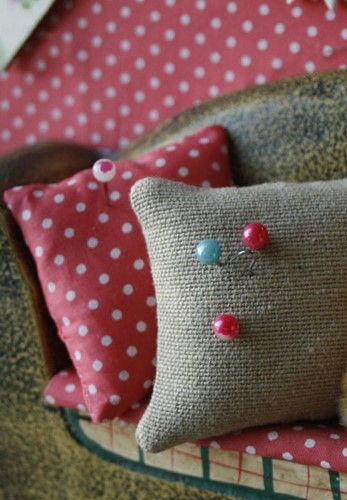 Next, using the hot glue gun fix couch cushions. Sofa and matching decorative elements all stick to the panels. Cute Teddy bear here is great)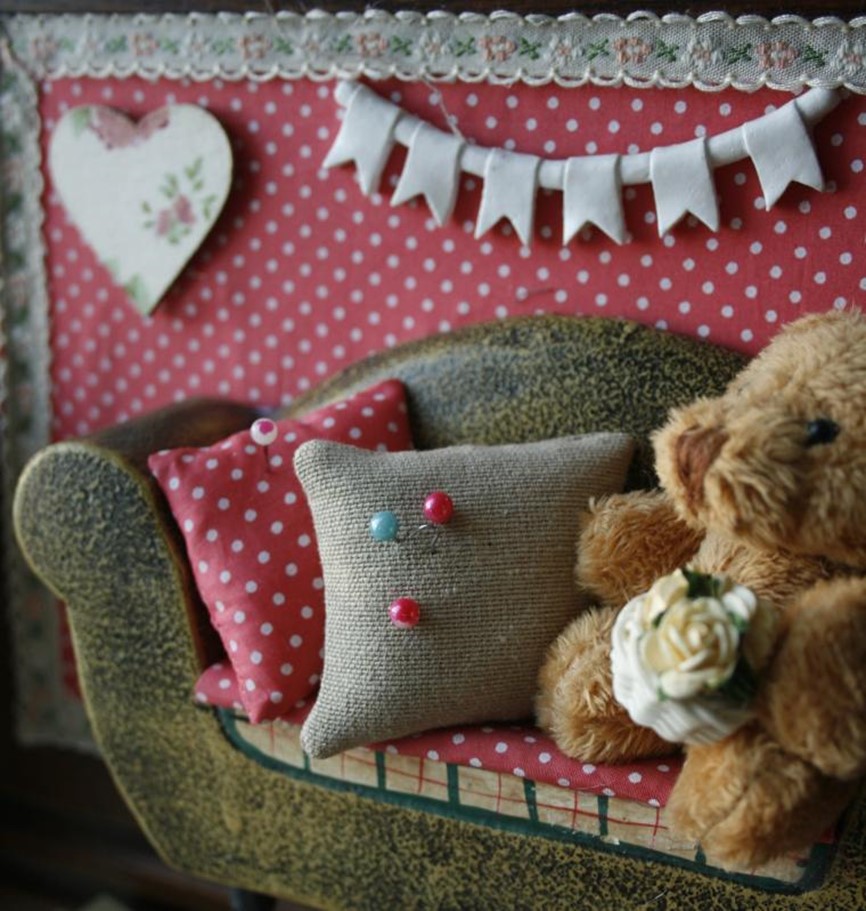 Free man's hands (if available) at this stage, recommend to attach to the process. Twirl together the right amount of self-tapping screws, after having marked. Thread, of course, much more and here have basic colors that I use constantly. Top screws for threads twirl at a slight angle. Then drill we do around the edges of the holes for fixing to the wall.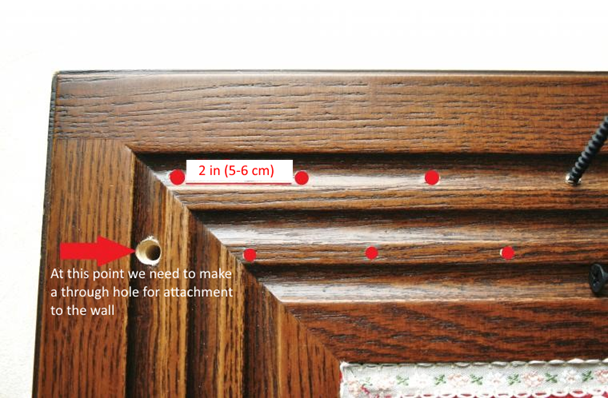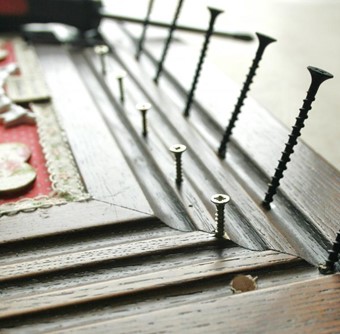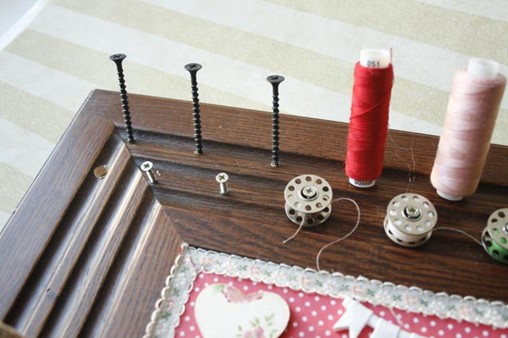 Next decorating wooden drawers for small items, they found in the bins in children of the same color in a brown color which matches the color of the panels, the facade of the drawer decorate already prepared a piece of fabric, and glue on PVA, decorate buttons.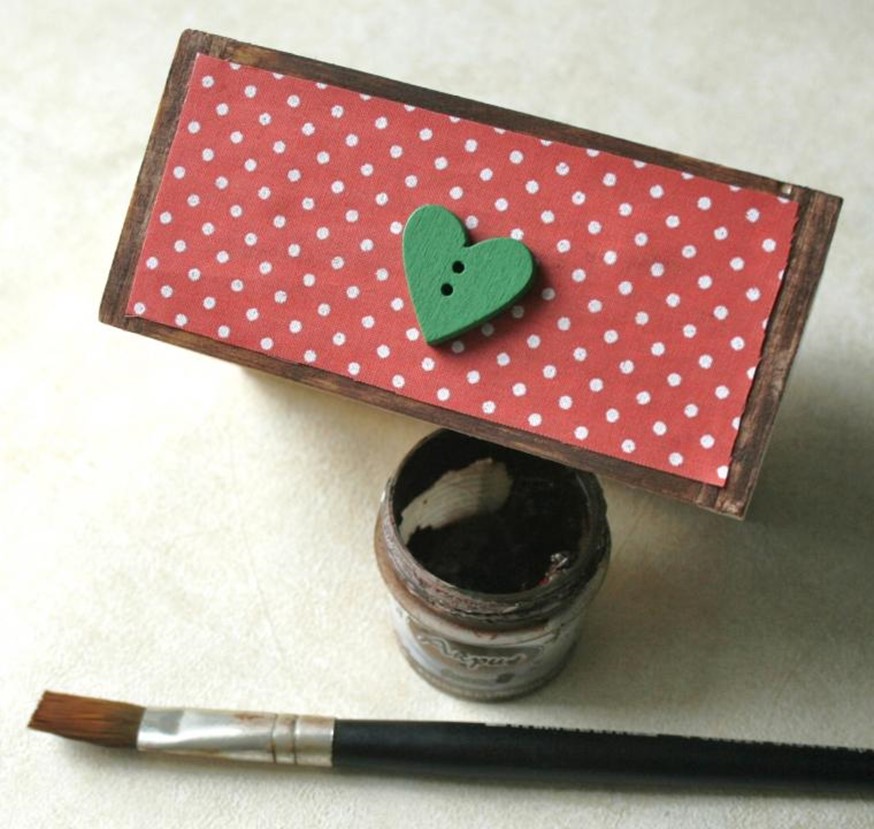 Next let's make cups for pens and scissors. Cut the burlap with an allowance to cloth to wrap the jar. Using a hot glue gun stick burlap, first wrap, fix, then fold the top and bottom, good sizing, bottom close circle of the same burlap. Glue tape.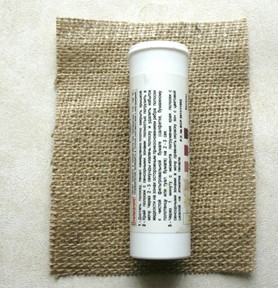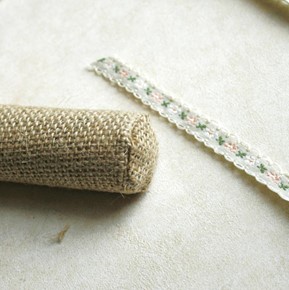 Fix boxes and cups to the panel hot glue gun, pre-sanded spot gluing.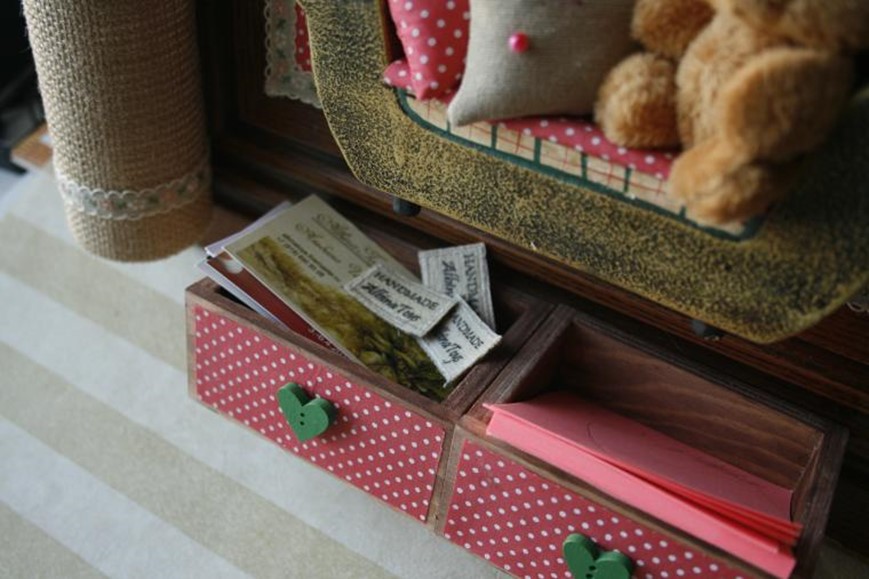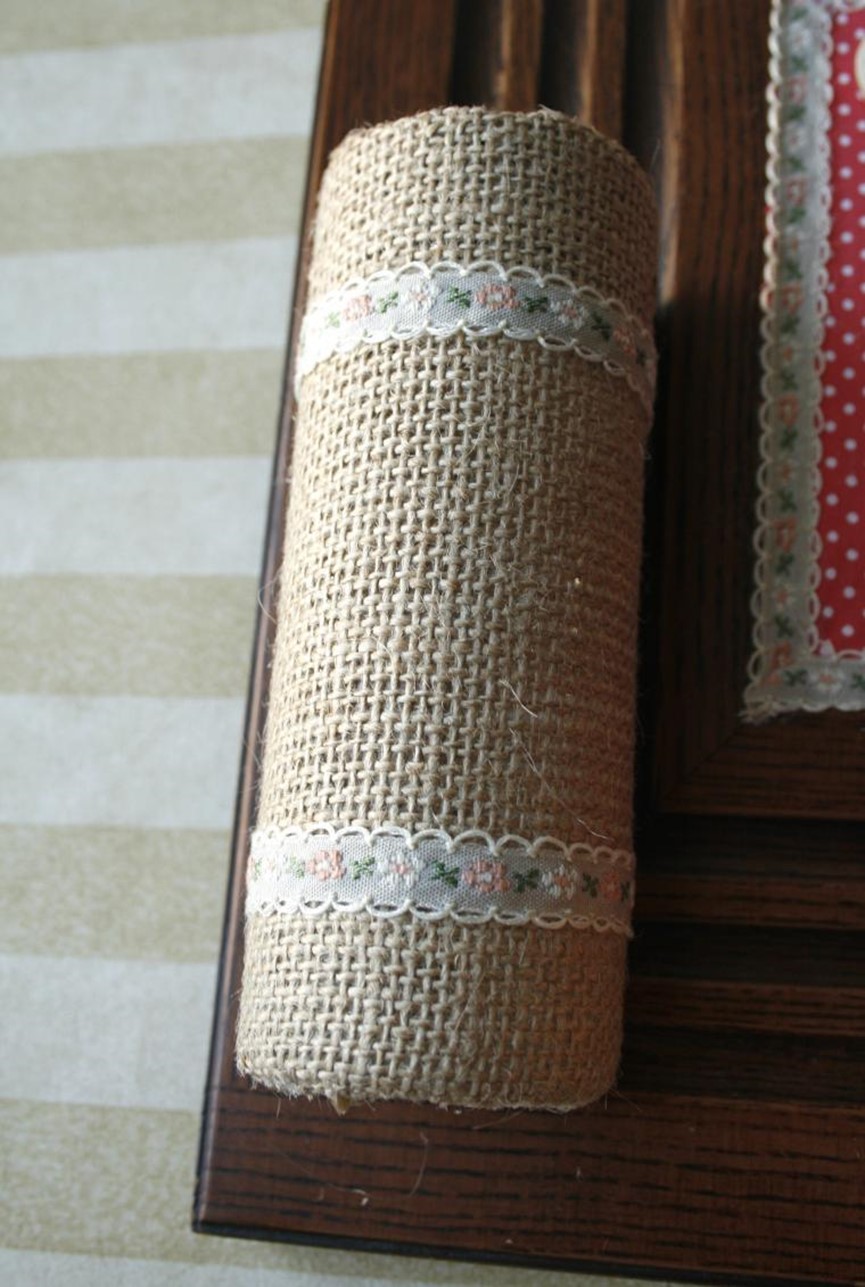 Here's what we got.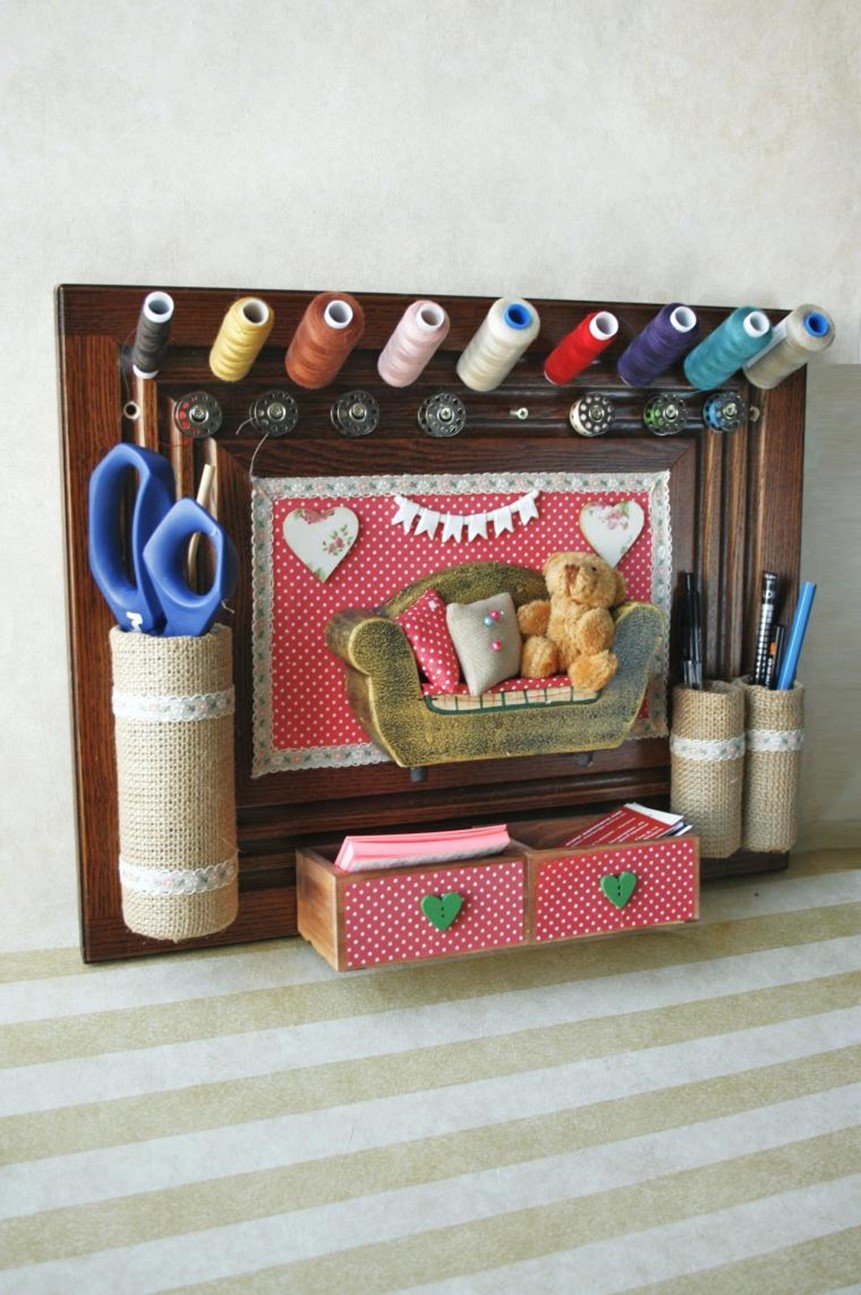 Done! Convenient! Can't wait to do any DIY))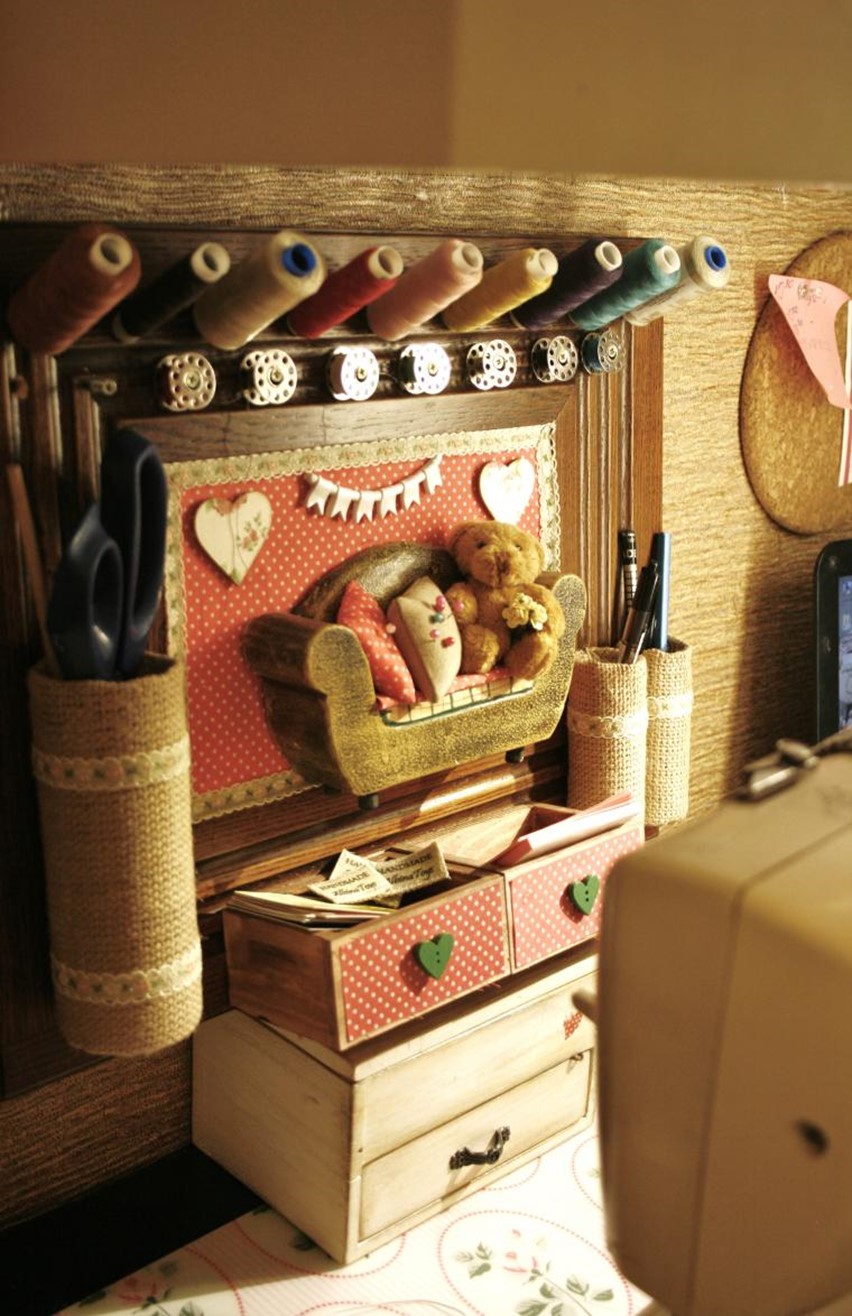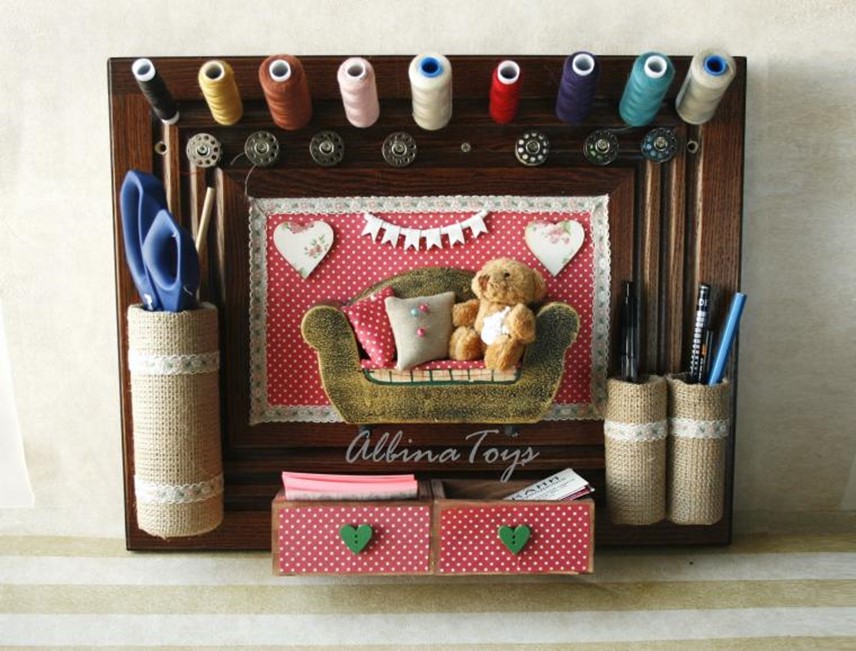 Thank you very much for your attention!
I wish you success, inspiration, prosperity and improvement in your business. Be happy!