10 ideas for bedroom design: nightstands and handmade modern furniture
Handmade modern furniture in the bedroom or in the living room is an essential attribute of the interior of many apartments. Of course, now you can buy in the shops any nightatand, but will it be unique? We bring you the 10 unusual ideas for DIY bedroom design: how to make handmade modern furniture with their hands out various items and materials.
1. Nightsant with their hands out boxes
Wooden drawer from vegetables, fruits or postal parcel put on legs or wheels. Inside the box attach the shelf. The box can be placed both horizontally and vertically, as well as doing high pedestal of two or more boxes.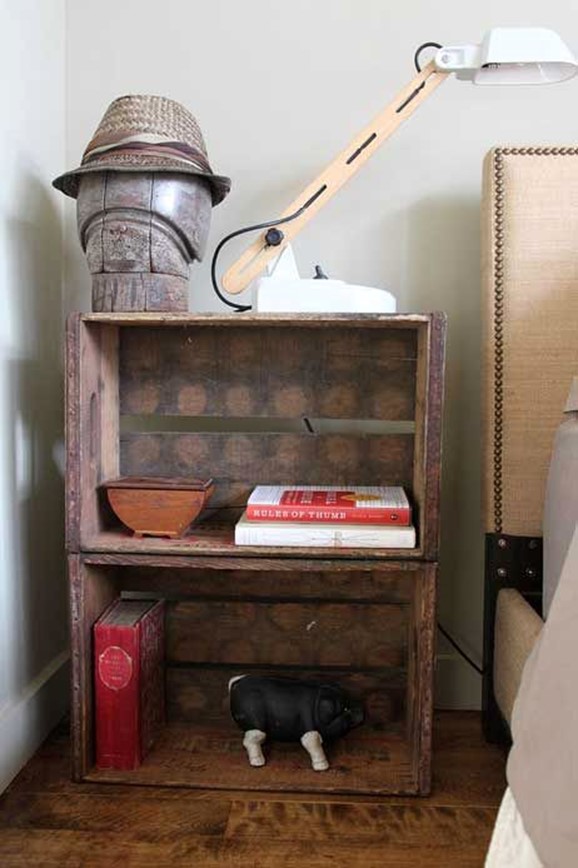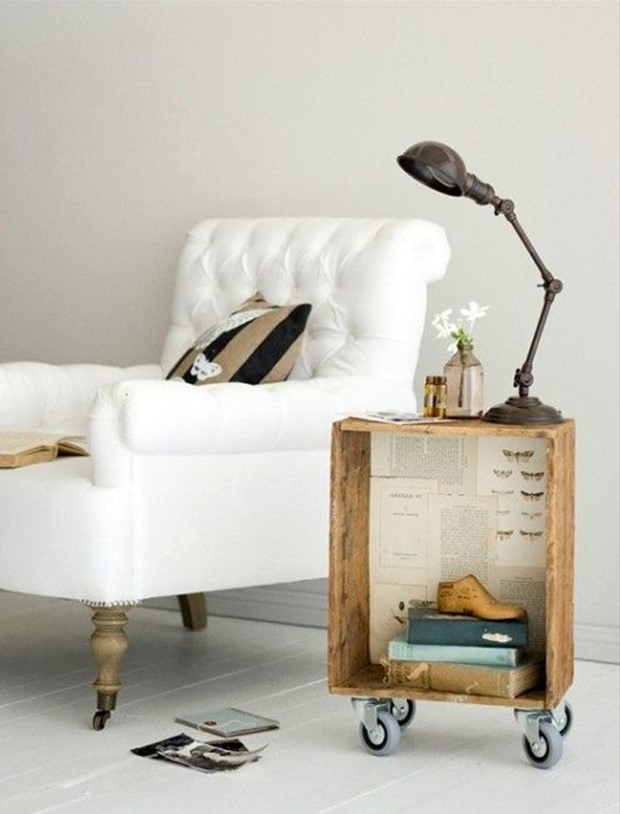 The drawer can be decorated with the slices of the branches (for example).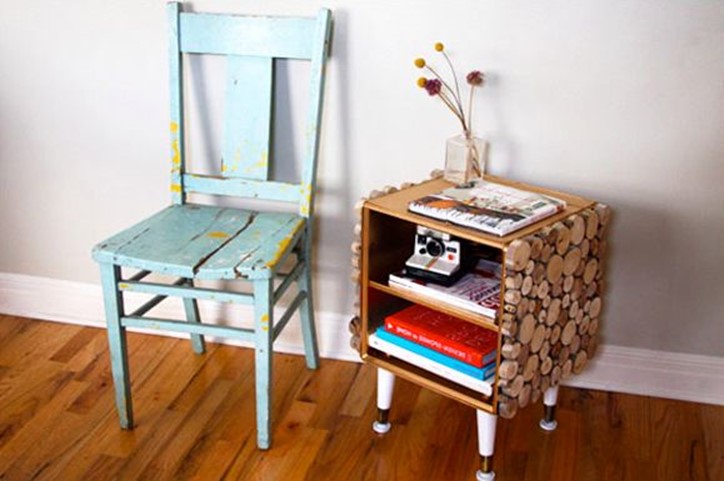 2. Bedside table with their hands with rope shelves
From the ordinary wooden boxes and ropes you can make a bedside table with flexible design. You can set up different shelves and holders of cords depending on the items that will be stored there. You need to drill a series of holes in the side walls of the pedestal and above. Durable natural or synthetic rope put into the holes and make different shelves and compartments for things.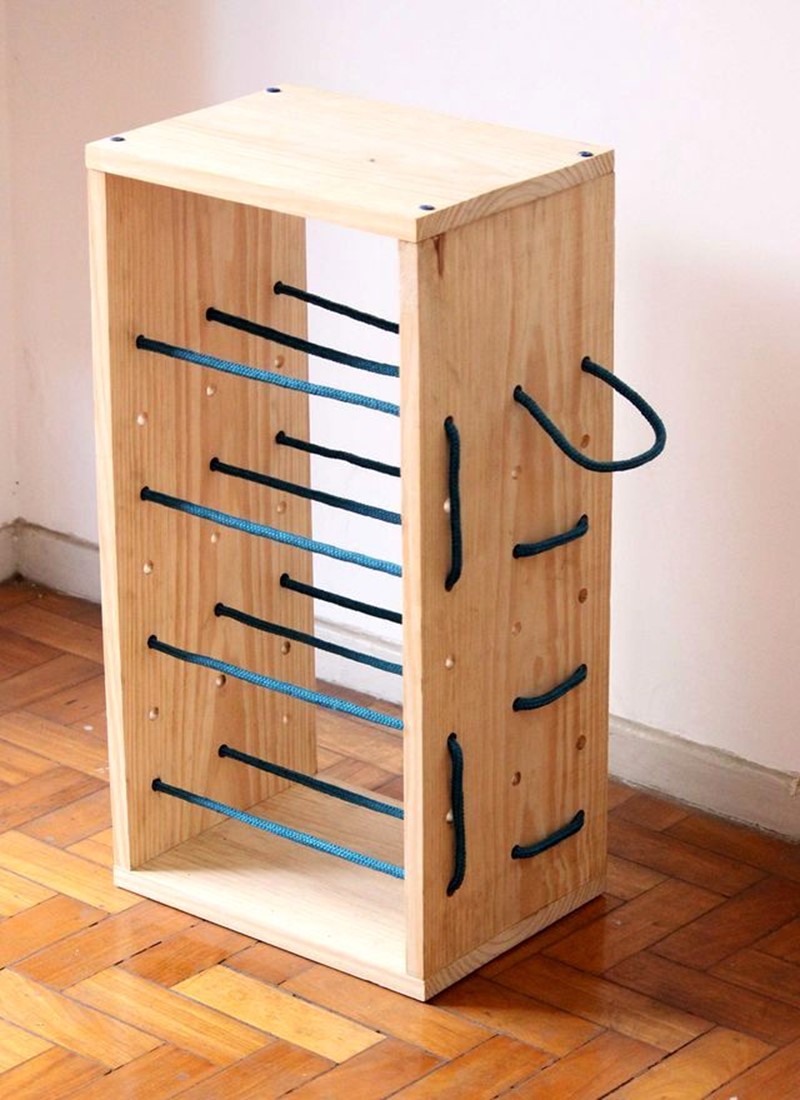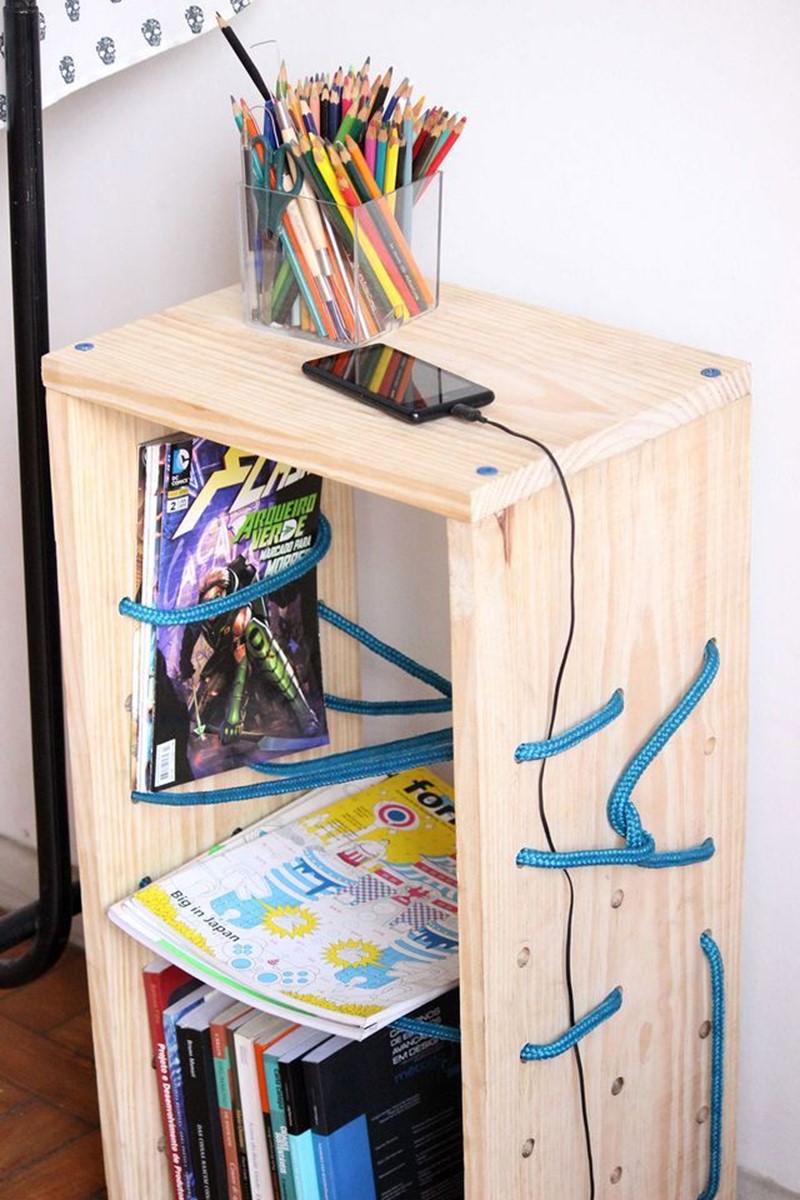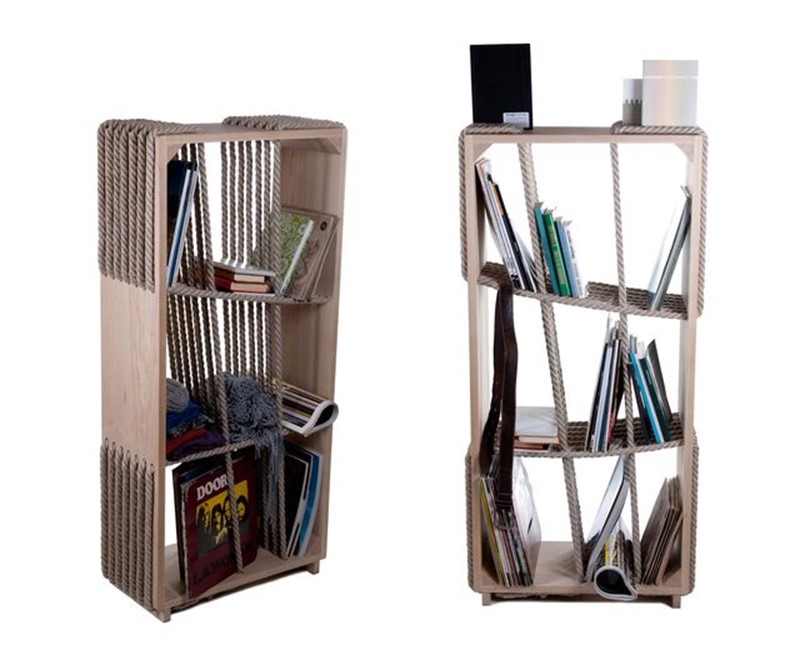 3. Bedside table with their hands out books
Unusual and original bedroom design or living room. The stacks of books drag straps, ties or tie thick ribbons. Thus between stacks, place wooden modules, square or rectangular boxes. It can be even sturdy cardboard boxes from shoes or small household appliances. Old books, vintage leather belts and wooden elements give the table a unique charm and style.
<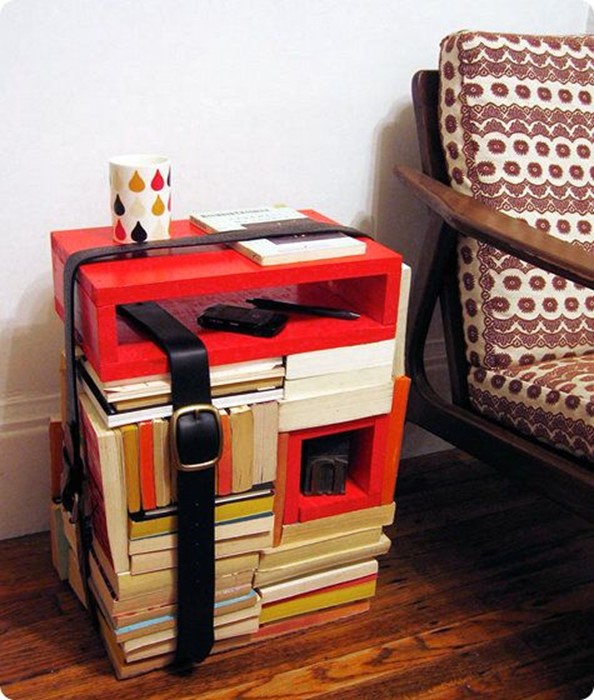 4. Bedside table out of the trunk
The chest has long been the main piece of furniture in the huts and the hut. Now ancient or modern chests is rare in the interior. However, if you are the owner of the old grandmother's trunk, you can make him a vintage bedside table with their own hands. Roomy space under the trunk lid will allow you to store many things, including bedding or toys in the nursery. In addition, designers offer exclusive versions of the tables in the form of expensive leather trunks. These ideas can be taken as a basis and inspiration. Turning the trunk in the cupboard is only in the decoration of the chest. It can be renovated and aged. Also you can leave it natural or paint.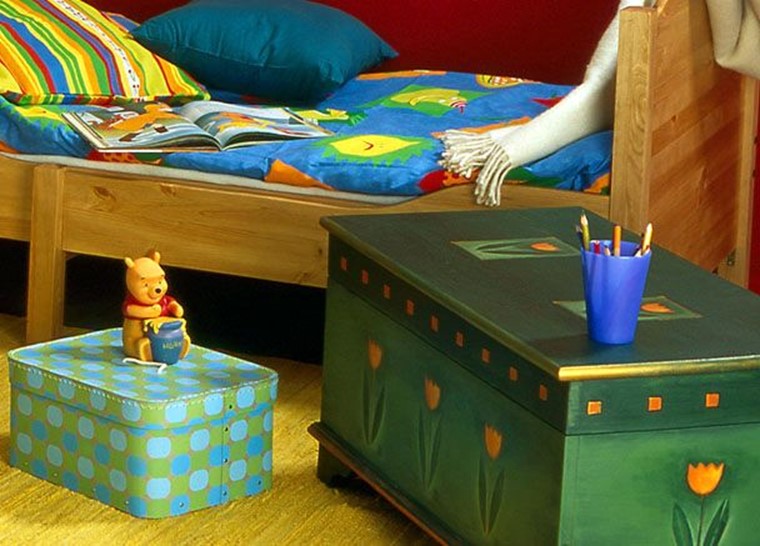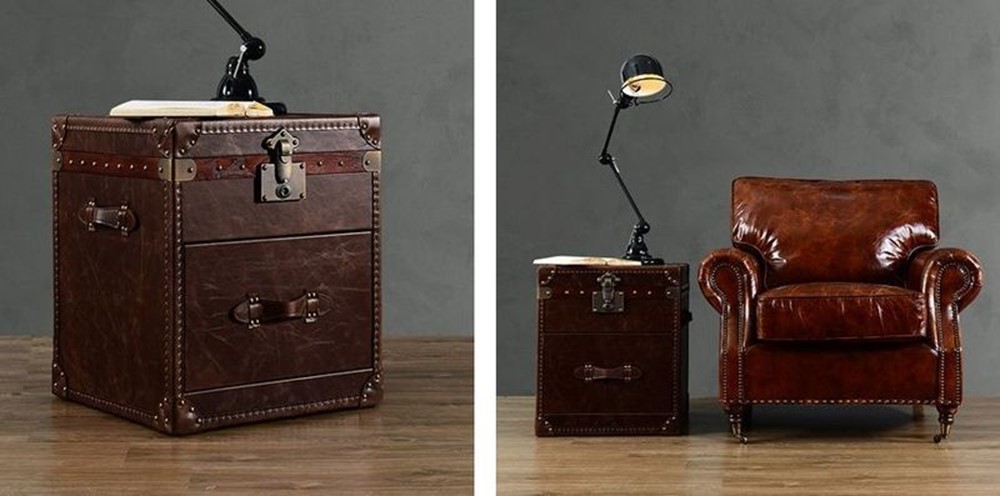 5. Handmade modern furniture from suitcases
Unlike antique trunks, it is much easier to find old suitcases. Handmade modern furniture from suitcases to decorate the interior of a room and provides additional closed storage space. On the bedside table out of a suitcase you can even hang a small coded padlock and keep intimate things there. To make a stand, can be folded on each other a few suitcases or you can put one suitcase on legs, such as a stool or table.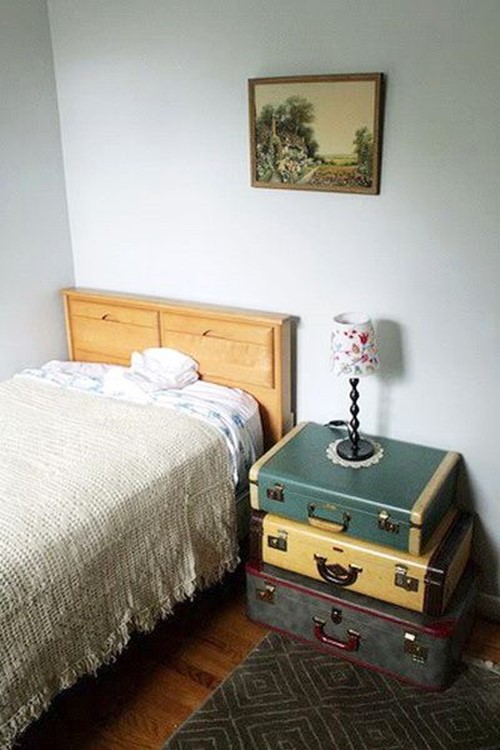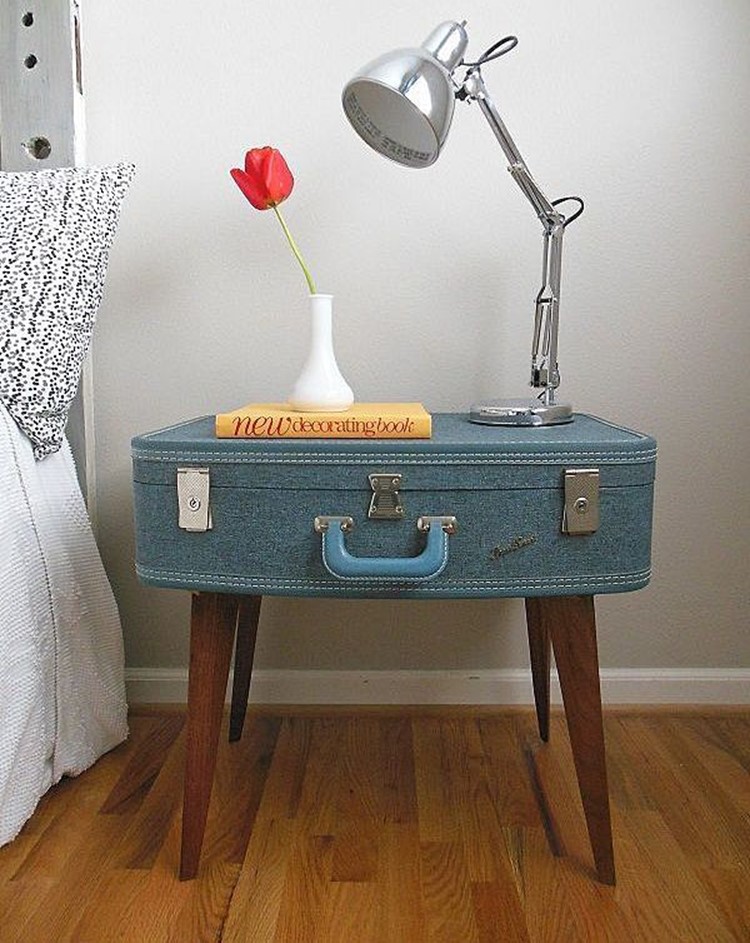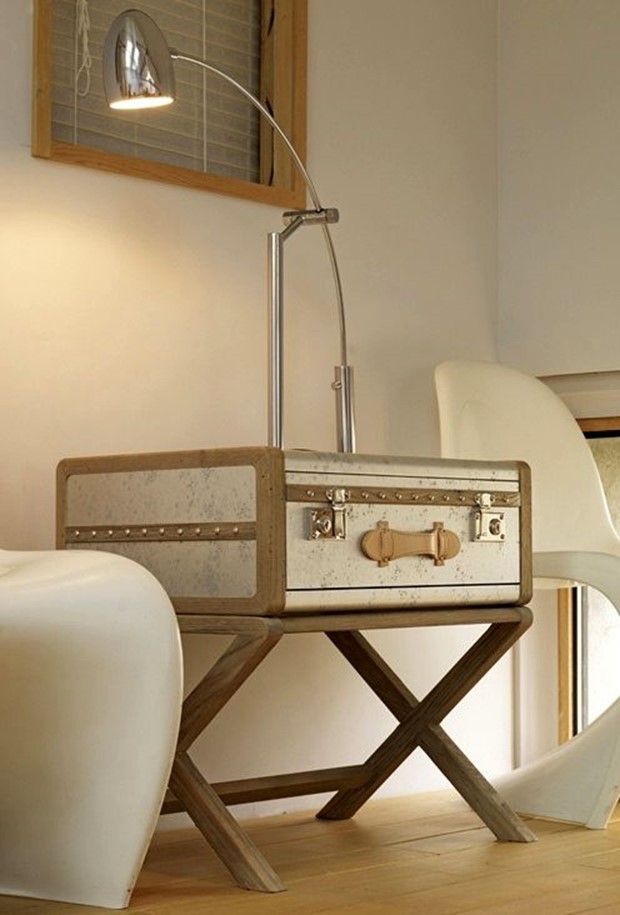 6. DIY stand from the barrel
Handmade modern furniture from the barrel will look great and unusual in bedroom design or in the living room. Round wooden barrel is a ready dresser. The barrel must be clean and have no foreign odors, such as wine. Also you can cut a door in the barrel, put it on loop, and inside to attach the shelf. Also from one barrel you can make two bedside tables with your own hands, just cut the barrel into two equal parts.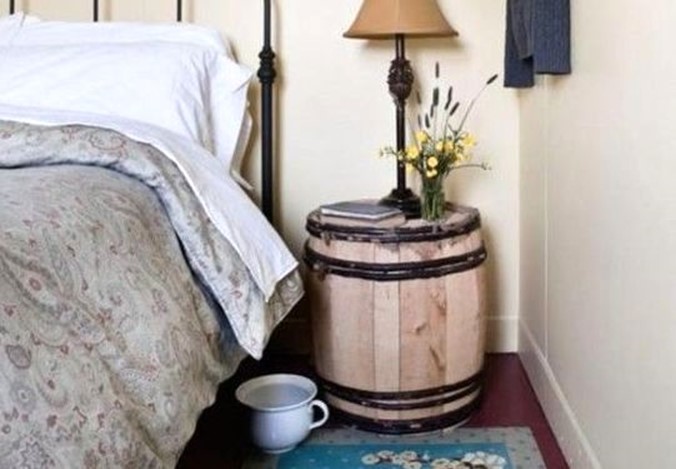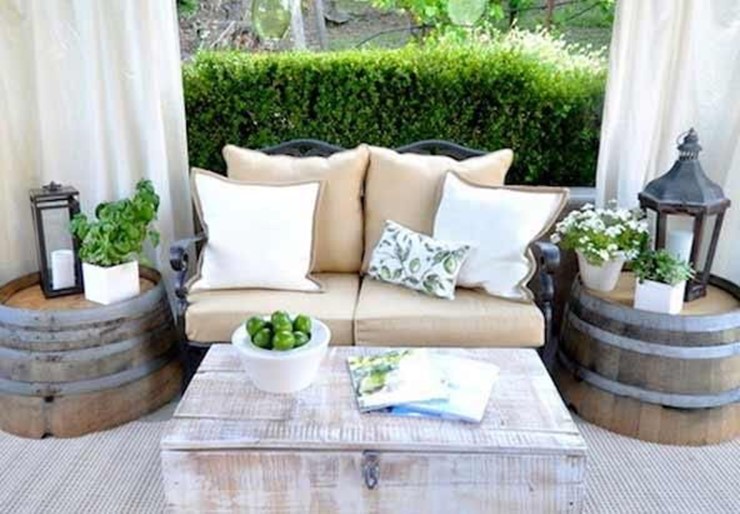 Metal barrel, especially if it is vintage, will be great for handmade modern furniture.
7. Bedside table from chair
Often, the bedside table is the chair. We offer you to upgrade it, turning into a real bedside table with drawer. It is desirable to choose a wooden chair without padded upholstery. Purchase in store special fittings for drawers and the box size of a chair. Attach the whole system under the seat. Under box it is possible to beat another regiment from a square piece of chipboard.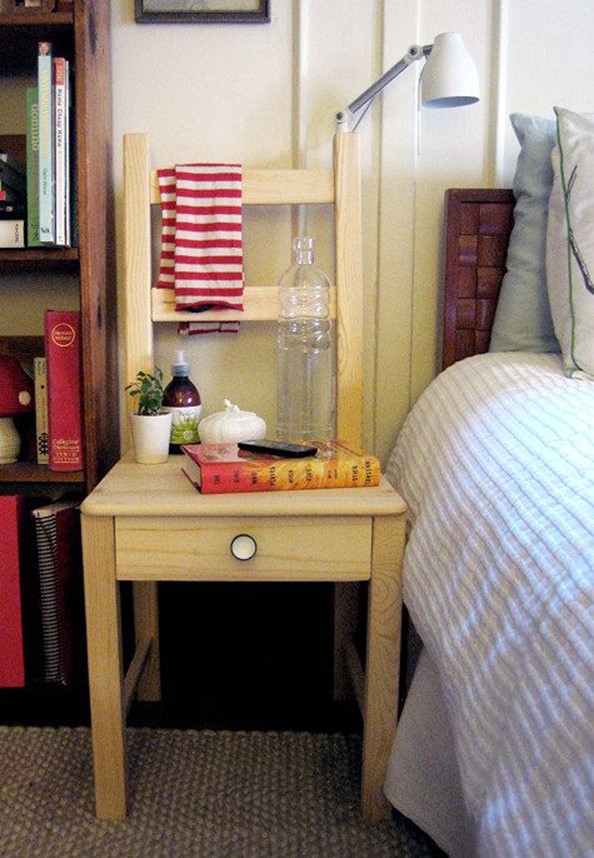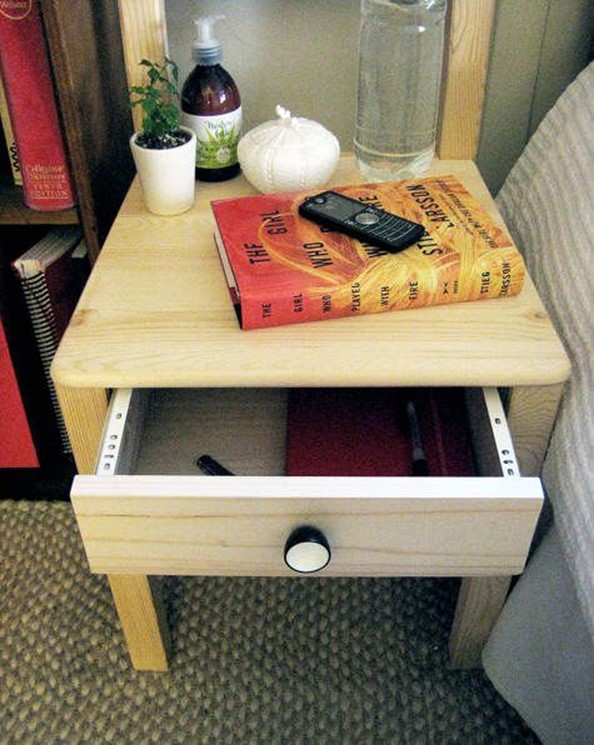 8. Bedside table mirror and stool
If you are using a stool as a nightstand we offer to improve and beautify it. In the same manner as in the case of the chair, you can attach a drawer or shelf between the legs of stools. Mirror in a frame will be perfect for the table top.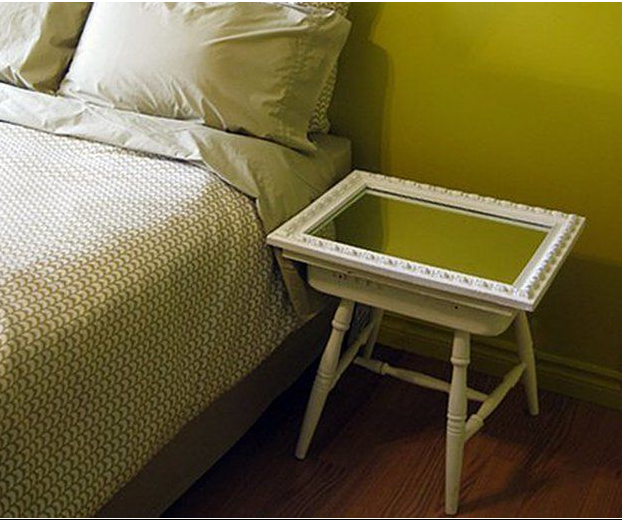 9. Bedside table from the ladder
Small ladder (a stepladder or ladder for racks) is a great for bedside tables. Additionally nothing needs to be done, if desired, wooden can be aged or painted.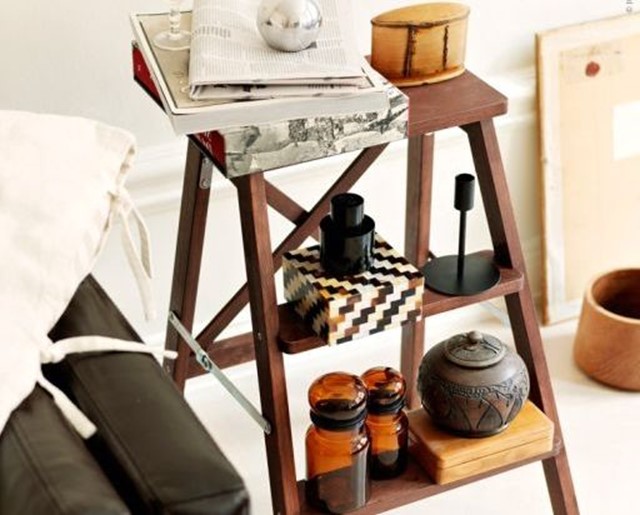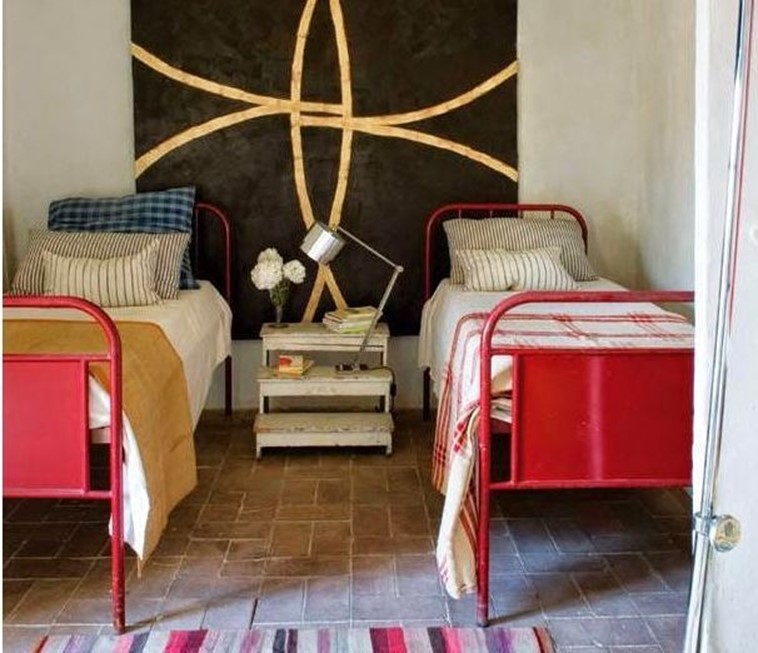 10. DIY suspended nightstand
Handmade modern furniture, or rather, a bedside table, can float in the air!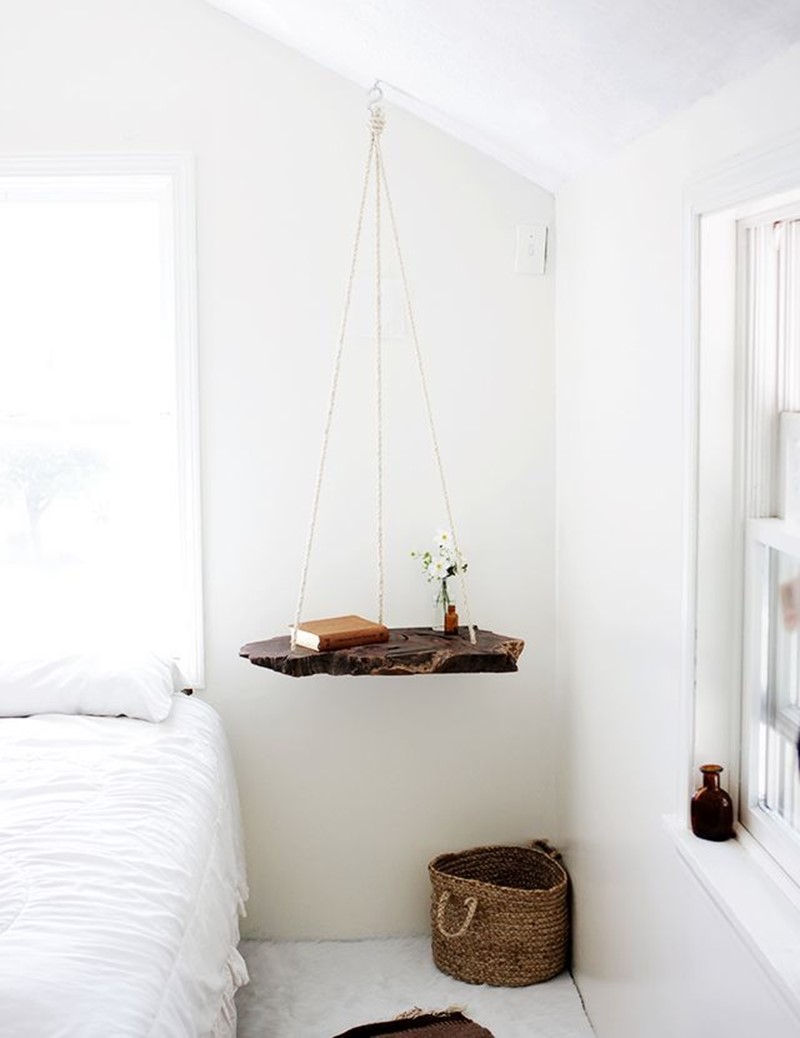 Many other interesting design ideas for bedrooms you can find here.