Cool Christmas cards: Glossy postcard
If before Christmas you stocked dry glitter, and use them to create cards. We'll show you the simplest master-class. Of course, you can repeat the process with any other image.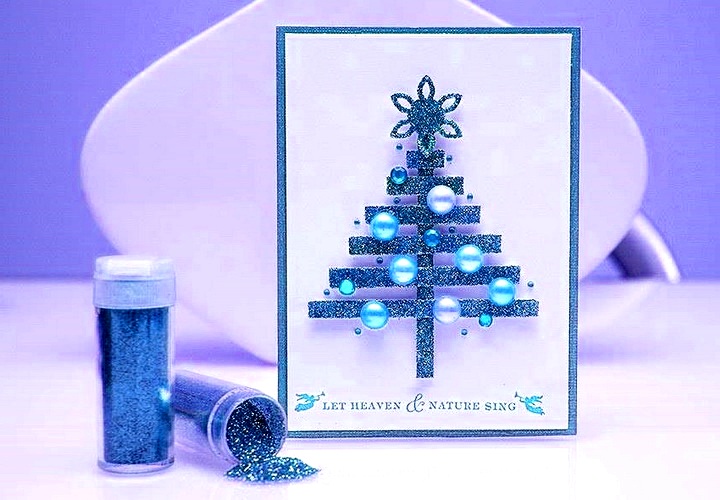 Cut paper or cardboard into narrow strips.
Cut them so that you can fold the Christmas tree.
Place strips on any surface and the zipper glue. Sprinkle glitter on top.
Allow material to dry up.
Now just put the tree on the cover future postcards and fix details.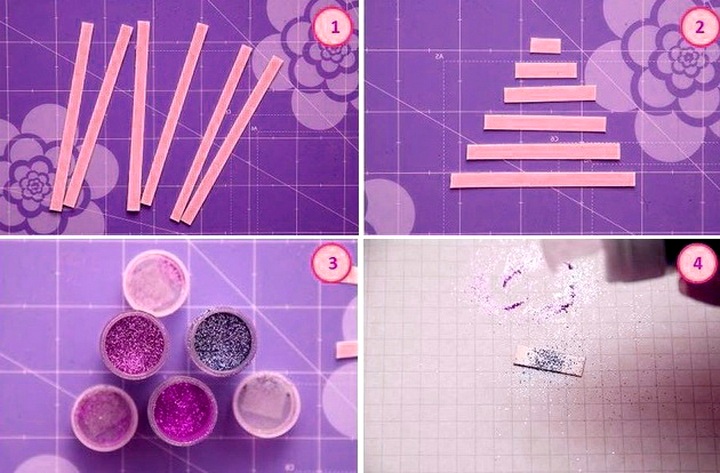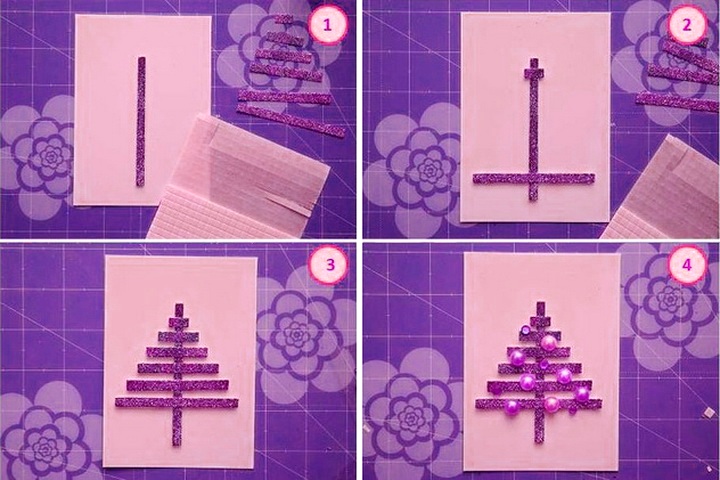 The finished postcard you can decorate beads, beads and rhinestones. Make beautiful substrate and an interesting inscription. This Christmas card the recipient will love!