Cute christmas cards with simple applique
Simple colored shapes are best combined with ordinary kraft paper. If you have one, you can make lots of Christmas cards for 10-15 minutes.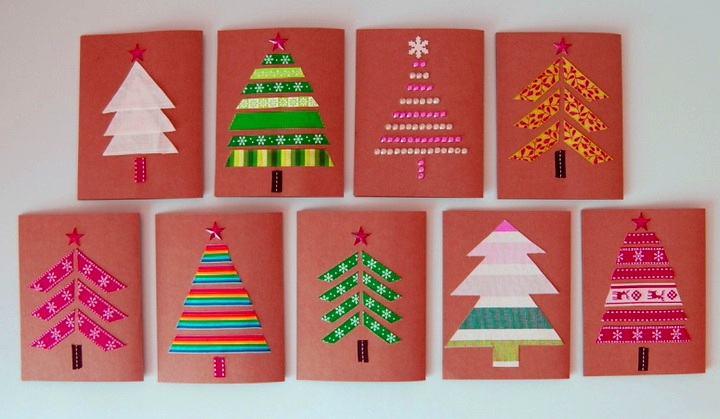 Cut out a rectangle of paper and turn as a postcard. Then take any color or wrapping paper and on the back side of the draw.
You can simply cut and paste the resulting picture. And you can cut it into individual strips and glue them.
Here are ideas homemade christmas cards.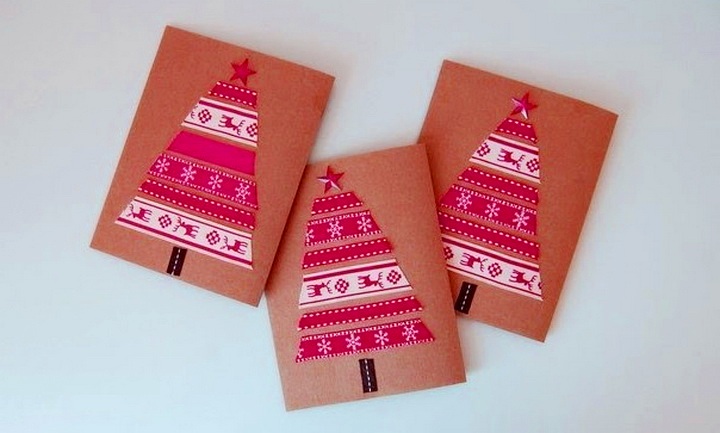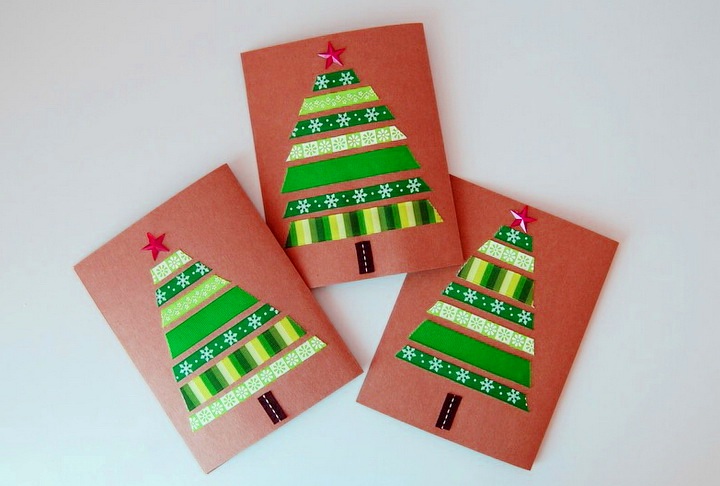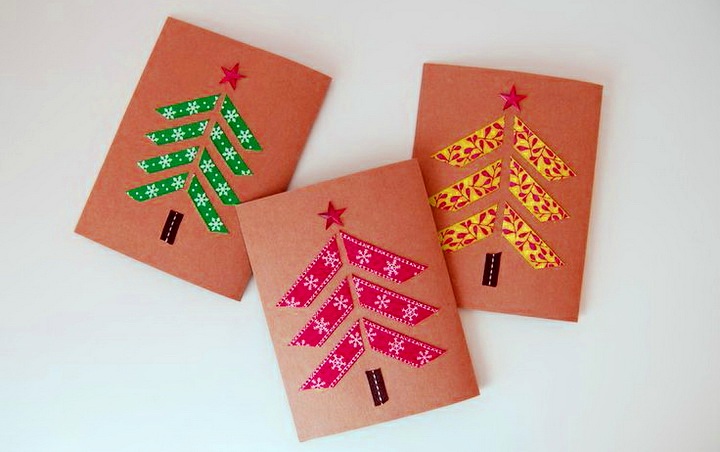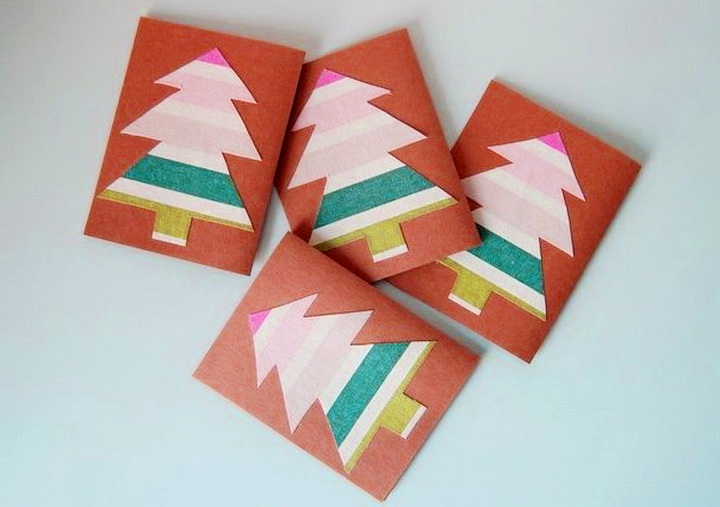 This is probably the best option for Christmas cards when you're not willing to spend too much time craft, but make something with their own hands still.