Looking for fresh mothers day ideas: try these Flower pots of old floppy disks.
Holiday is coming, and you're still in search of interesting ideas for mother's day? You should try to make these flower pots out of old floppy disks. This is a very bright, happy and cheerful gift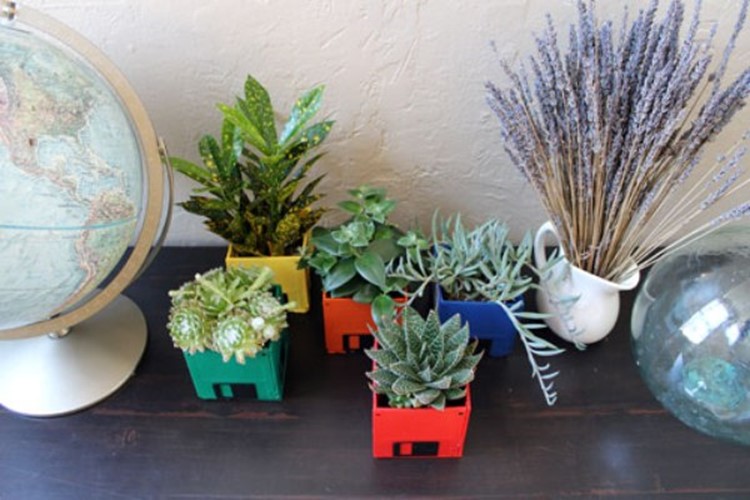 You will need:
Floppy disks
superglue and glue gun
plants (or earth + seeds + cups of yogurt)
scissors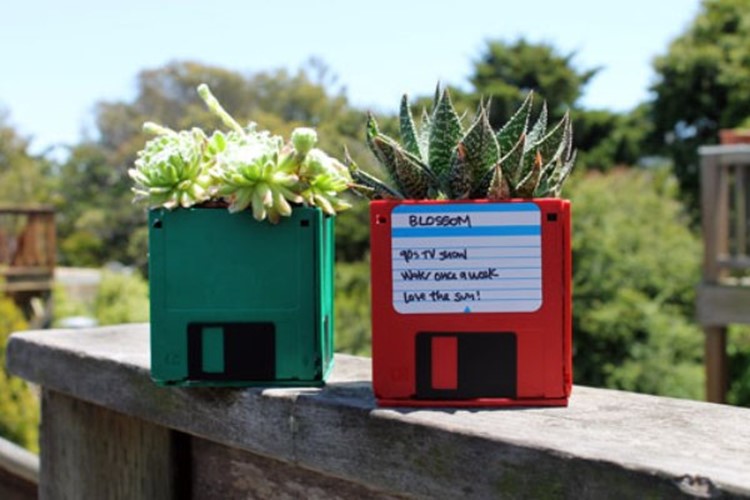 1. Prepare 5 floppy disks for one pot.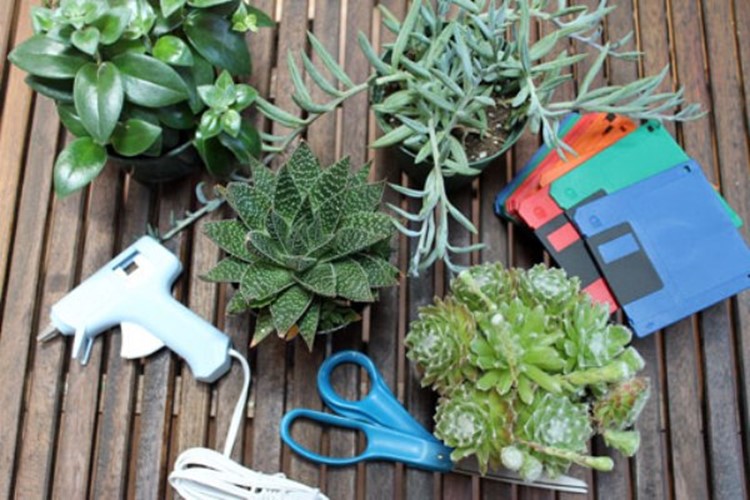 2. Apply glue to the edges of each disk and carefully glue all 5 disks.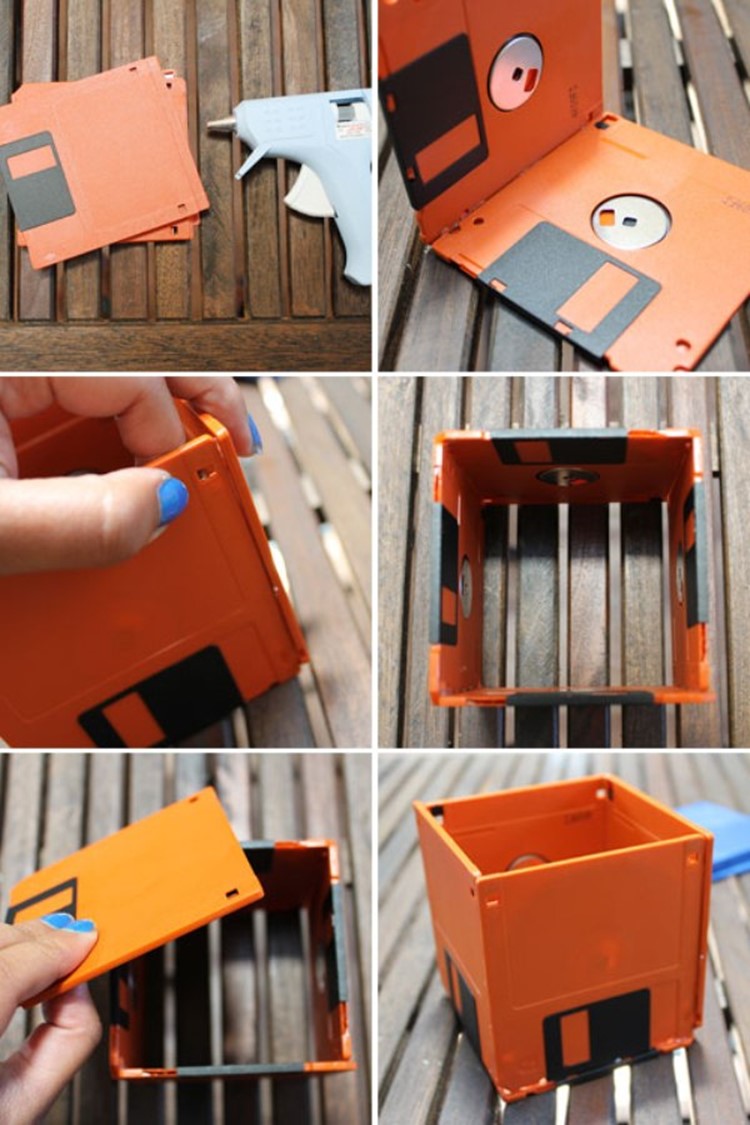 3. Prepare the plants. If the pots are bigger then we need, you can trim them with scissors.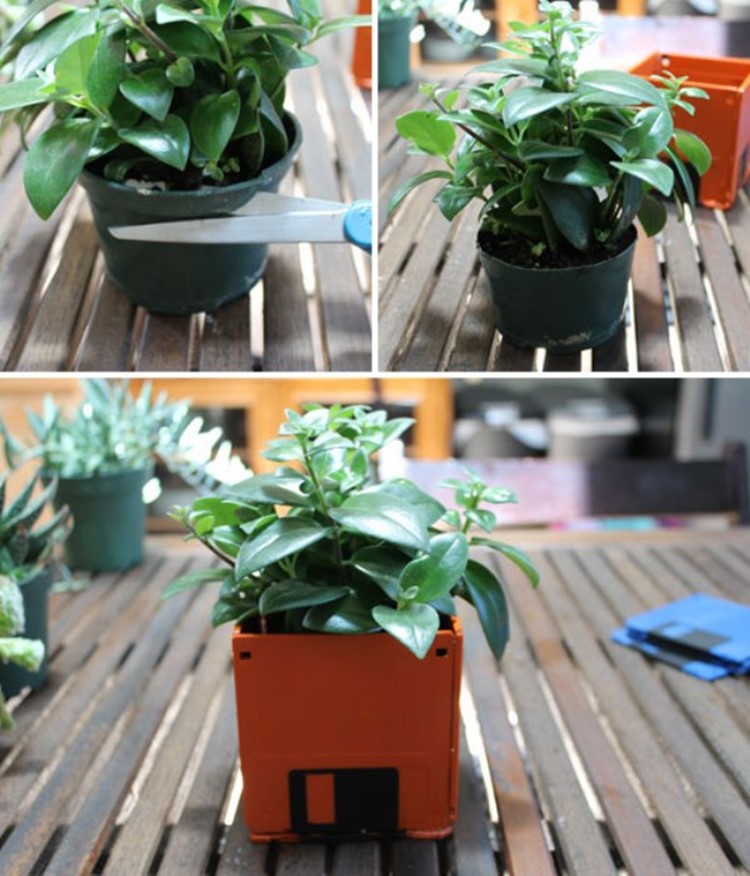 * If you want to plant a separate flower, you can fill the earth in a yogurt cup and then put it in a pot.
* You can use stickers for floppy disks to write on them the name of the plant.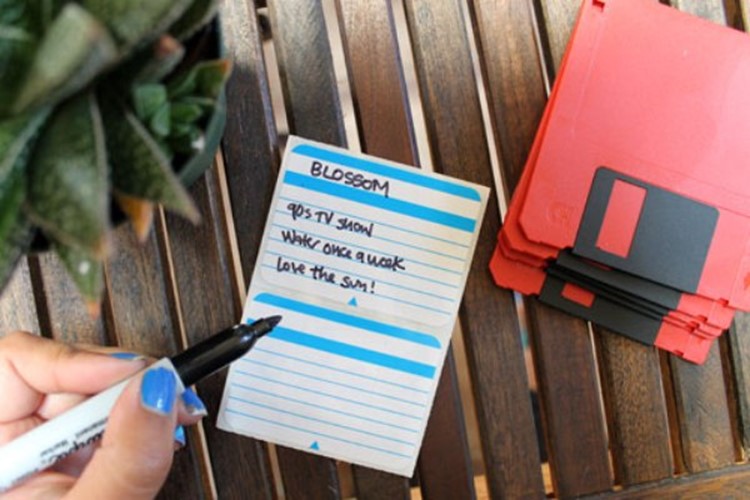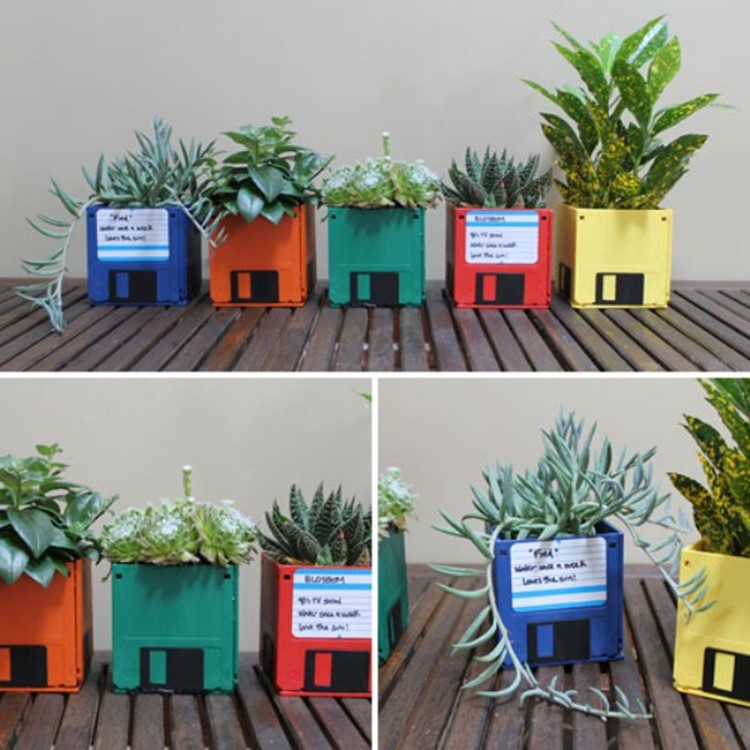 Nice! It is very easy to implement this mothers day idea!