Homemade bookmarks in the form of monsters
Reading books with these homemade bookmarks origami becomes much more fun and interesting. These simple crafts can be a fun souvenir for adults and children. You can easily and quickly make homemade bookmark with their own hands.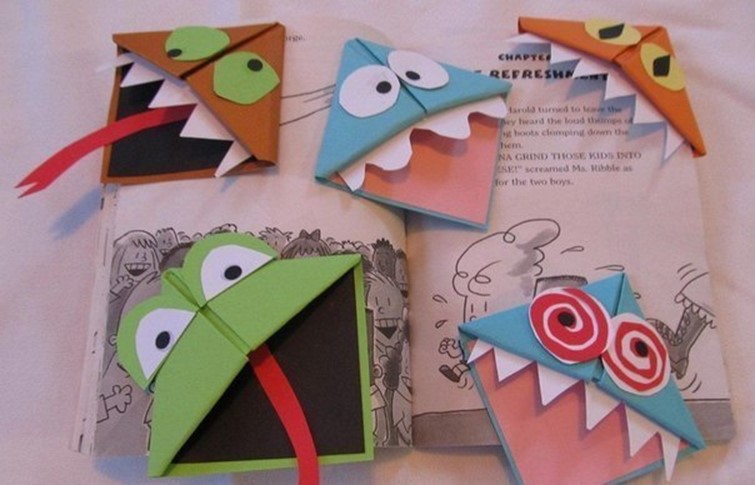 We need these art supplies:

Cardboard and colored paper in various colors;
Scissors;
hole punch;
Glue.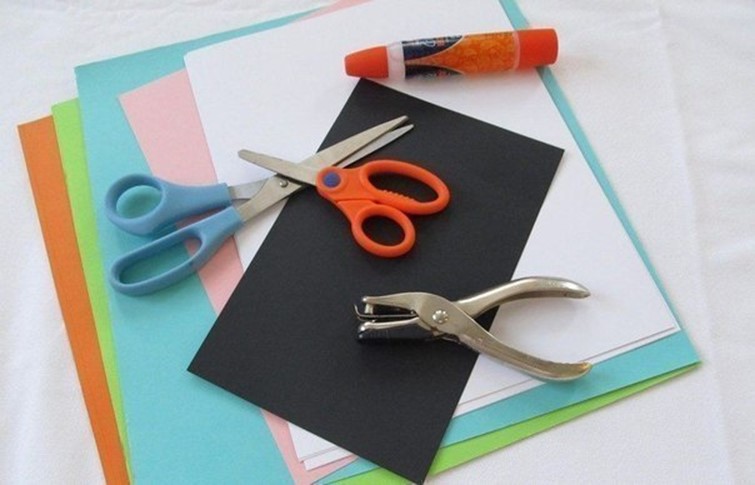 1) Cut a square piece of paper;
2) Fold it in the triangle;
3) Fold the left corner to the center point;
4) Fold the right corner to the center point
5) Expand and fold the top layer to the bottom
6) Re-fold the left corner and fold it into the "pocket"
7) Re-fold the right corner and fold it into the "pocket"
The Foundation is ready, proceed to the decoration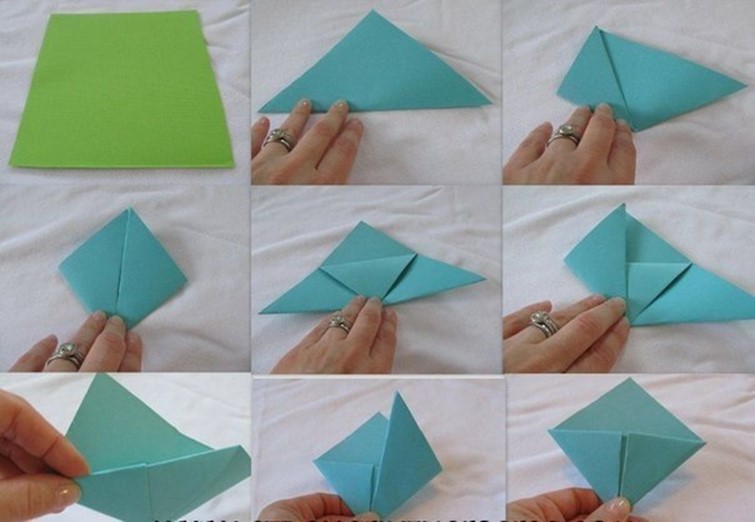 1) Cut a contrasting square in 2 times less than in the previous case
2) Spread glue and glue inside
3) Cut the teeth, eyes, nose, mouth, etc.
4) Glue all parts to the base
So to get the result: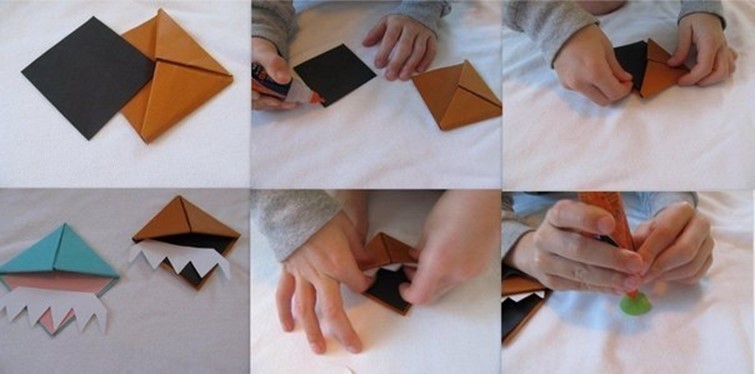 Using the basics can be done not only monsters, but also any other fantastic characters. Don't be afraid to experiment and you will always succeed!