Christmas home decor: Tangerine tree
Christmas home decor instills in the hearts of children and adults the joy and unique festive spirit. Create a festive atmosphere, Santa will definitely appreciate your efforts 🙂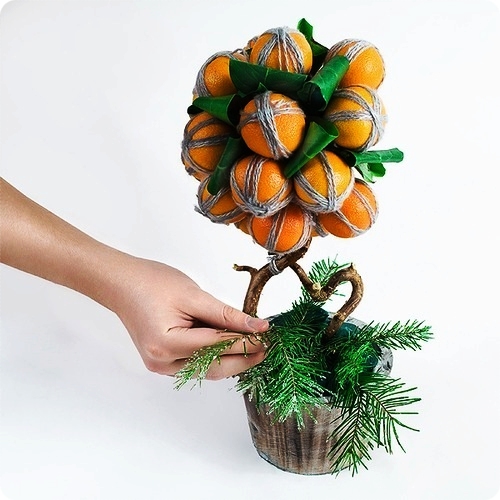 You will need:
tangerines
linen rope
flower pot
PVA glue
a strong branch
scissors
stationery
paralon or foam
fir twigs
wire or small hair barrettes
artificial snow or chopped foam.
1. Tangerines wrap the rope crosswise.
2. Attach the wire to the mandarins.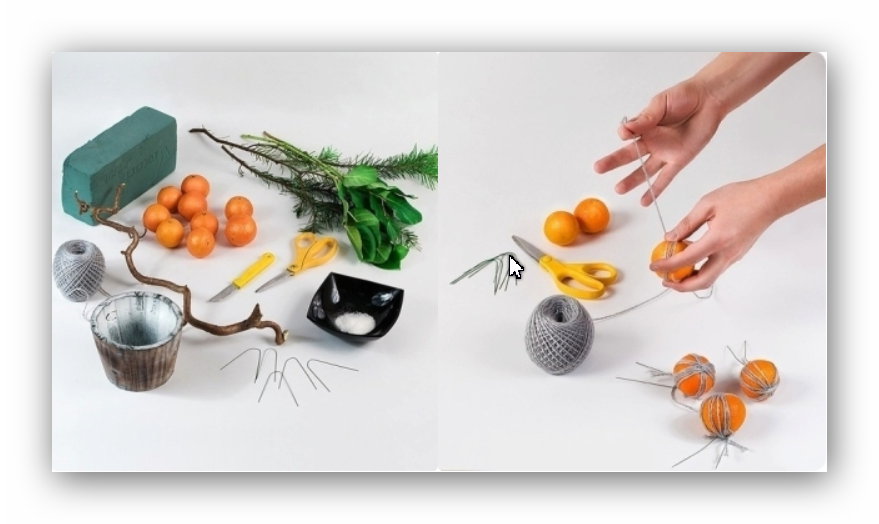 3. Lightly lubricate with white glue a spruce branch and cover it with a small amount of artificial snow.
4. Cut Styrofoam cone. The form must be such that the taper could come in the pot.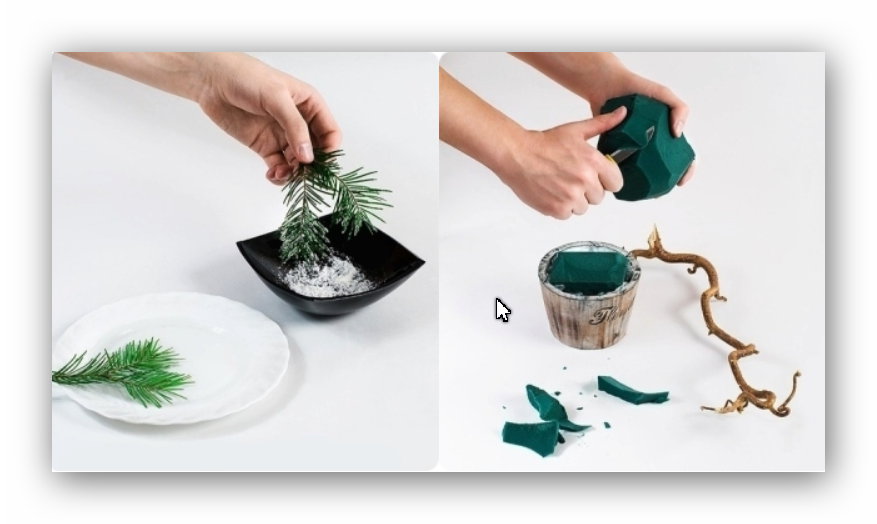 5. Secure the branch in the foam. Do it carefully and so that the limbs dangled. 6. Start to attach the tangerine one to the other.
6. Decorate the tree with leaves and branches.